#4. San Sebastian, Spain
San Sebastián, Spain, is a culinary gem known for its exquisite Basque cuisine. Three of the best restaurants in the city are Arzak, a three-star Michelin restaurant celebrated for avant-garde cuisine; Mugaritz, known for its innovative approach to traditional Basque dishes; and Asador Etxebarri, acclaimed for its wood-grilled delicacies. Arzak, run by the renowned Arzak family, offers a gastronomic journey with dishes like hake with "txangurro" and green mole. Mugaritz, led by Chef Andoni Luis Aduriz, presents a tasting menu that surprises and delights with dishes like "edible stones." Asador Etxebarri focuses on grilling, bringing out the flavors of the Basque Country in dishes like wood-grilled baby squid.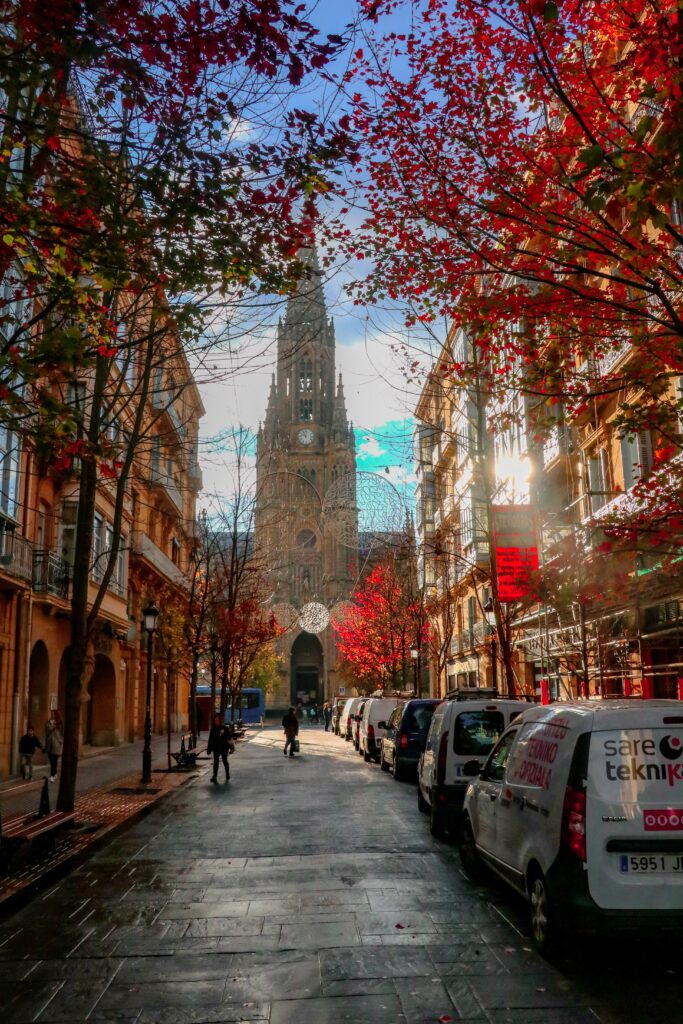 For a taste of San Sebastián's nightlife, the two best bars are La Vina and Bar Nestor. La Vina is celebrated for its cheesecake, a local favorite dessert. Bar Nestor is known for its incredible pintxos, small bar snacks that capture the essence of Basque cuisine.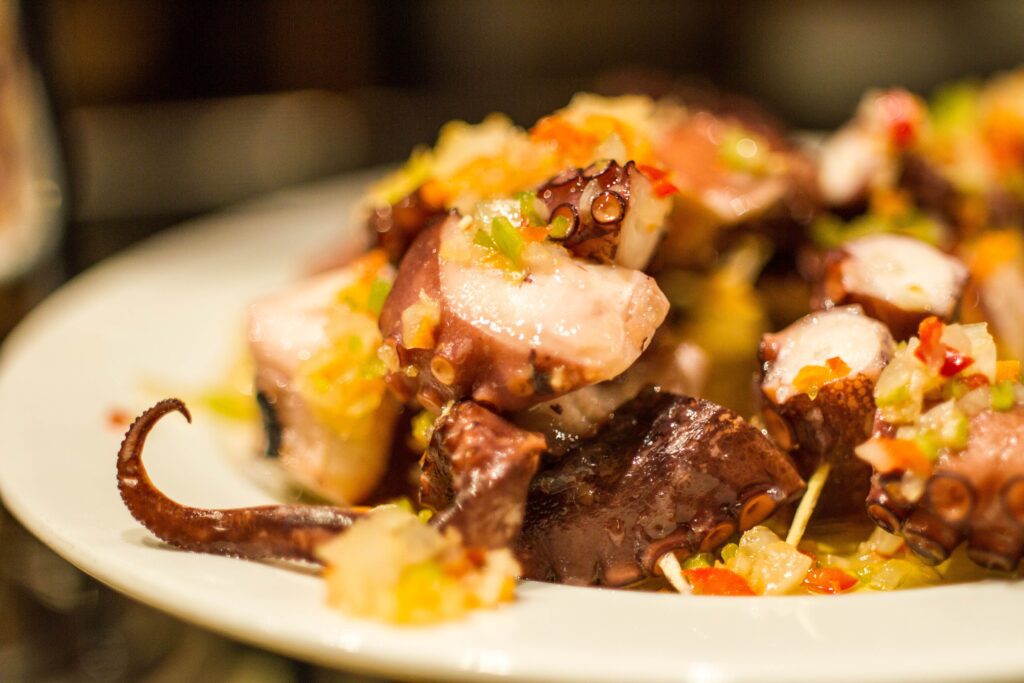 San Sebastián's markets offer a glimpse into the city's culinary culture. The Mercado de la Bretxa, a bustling central market, features an array of fresh produce, seafood, and local specialties.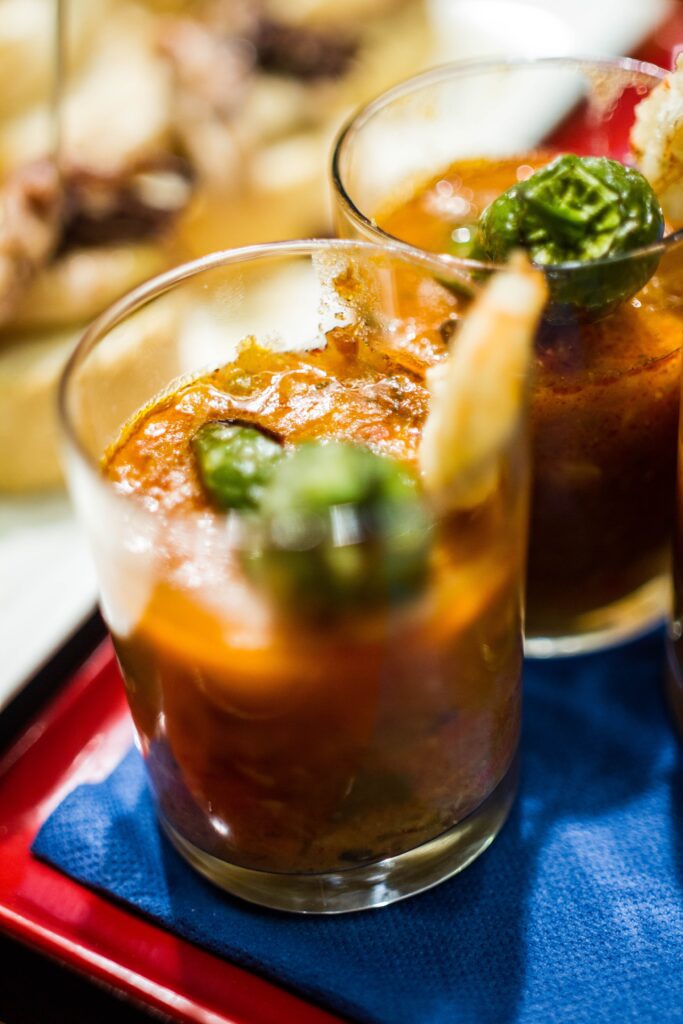 Local and traditional foods in San Sebastián celebrate the Basque culinary heritage. Pintxos, small savory bites typically served on bread, are a beloved local tradition. Bacalao a la Vizcaína, a dish featuring codfish with a rich tomato and red pepper sauce, is a Basque classic. Txuleta, a thick-cut ribeye steak, grilled to perfection, is a staple in Basque cuisine.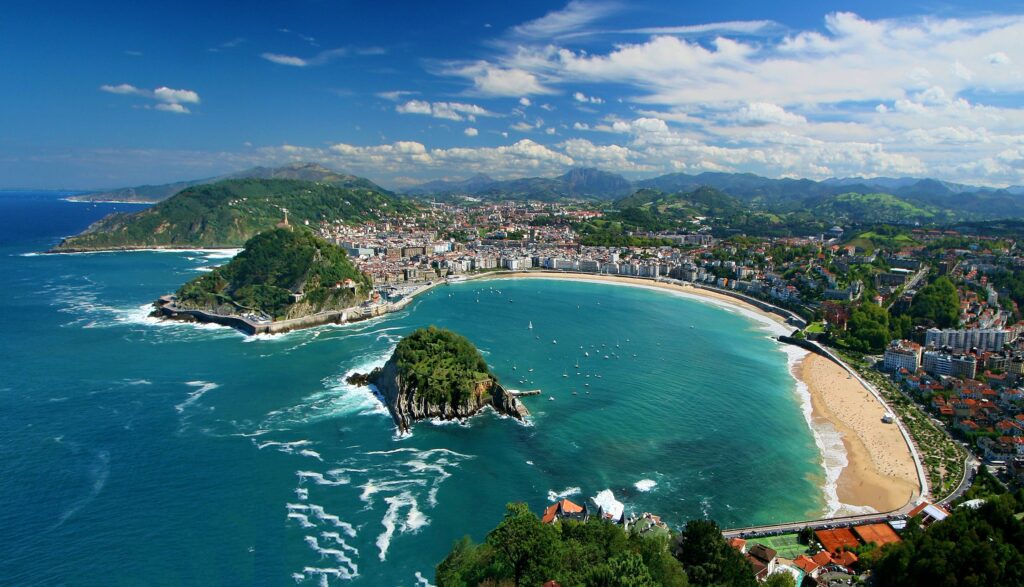 Photo Credit to Sid Saxena, Andrea Huls, and Ultrash Ricco
#3. New York, New York
New York City, a global culinary hub, offers an array of dining experiences. Three of the best restaurants in the city are Le Bernardin, renowned for its three-star Michelin seafood cuisine; Eleven Madison Park, a Michelin three-star establishment known for its innovative tasting menu; and Peter Luger Steak House, celebrated for its classic and mouthwatering steaks. Le Bernardin, under Chef Eric Ripert, delivers impeccable seafood dishes like the Barely Cooked Scallop. Eleven Madison Park, led by Chef Daniel Humm, offers a theatrical tasting menu with dishes like "Honey Lavender Duck." Peter Luger Steak House is an iconic institution that grills its steaks to perfection.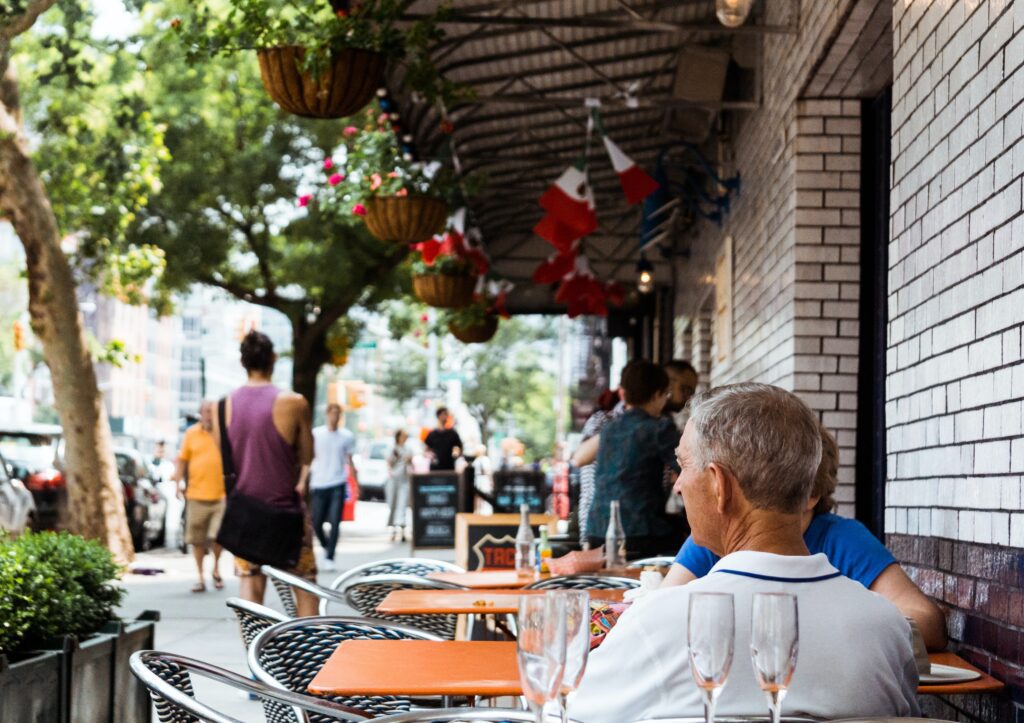 For those seeking a taste of New York's nightlife, the two best bars are PDT (Please Don't Tell) and The Dead Rabbit. PDT is a hidden gem, accessed through a phone booth in a hot dog shop, and offers inventive cocktails in a cozy atmosphere. The Dead Rabbit, an Irish-American bar, is celebrated for its extensive whiskey collection and crafted cocktails.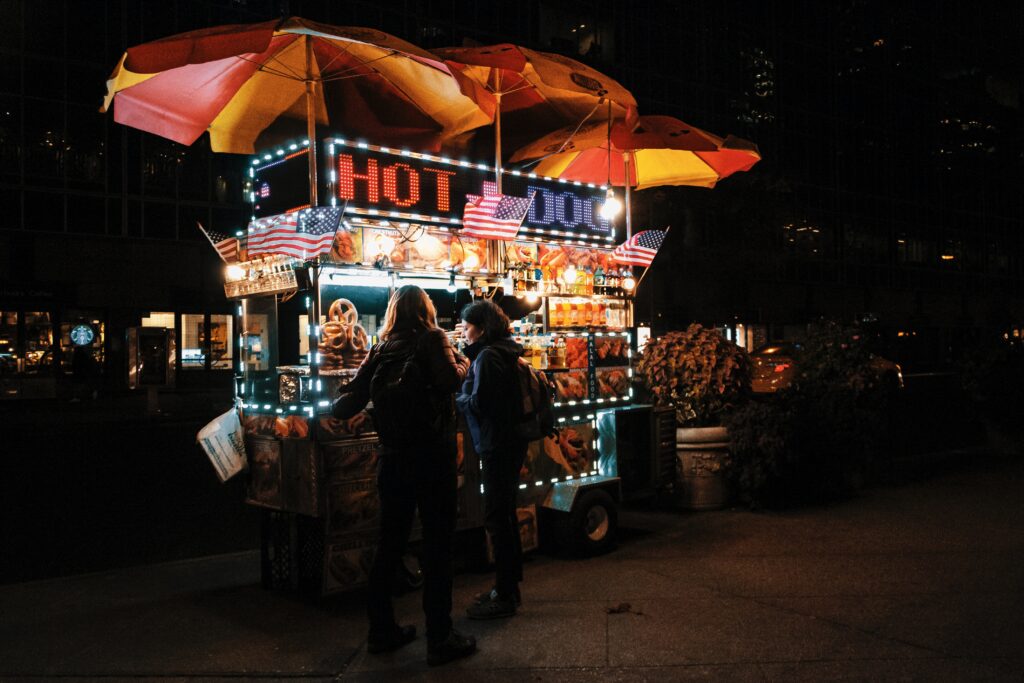 New York's markets offer a diverse range of fresh produce and international flavors. The Union Square Greenmarket is one of the best, featuring a wide variety of farm-fresh produce, artisanal products, and local foods. Chelsea Market, housed in a historic factory building, offers a mix of culinary shops, restaurants, and specialty vendors.
Local and traditional foods in New York reflect the city's multicultural identity. New York-style pizza, with its thin crust and foldable slices, is an iconic favorite. Bagels with lox and cream cheese are a classic breakfast option. And finally, of course, New York Chop Cheese Sandwhich.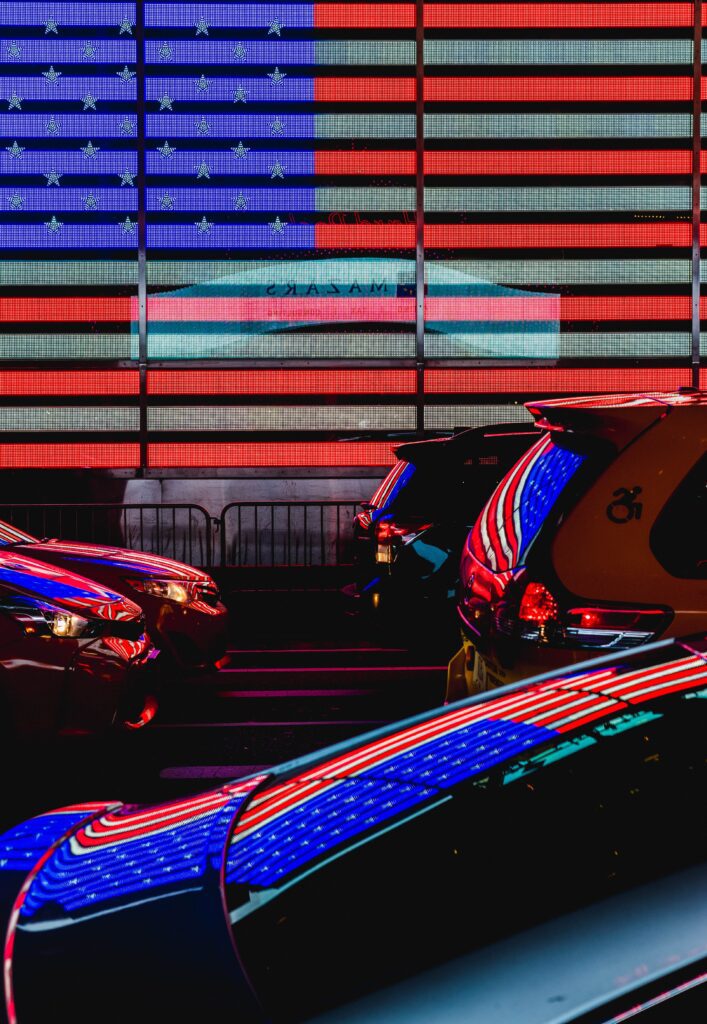 Photo Credit to Jurien Huggins, Rafael Hoyos, and Tim Hufner