#6. Marrakech, Morocco
Marrakech, Morocco, is a city brimming with exotic flavors and a vibrant culinary culture. Three of the best restaurants in the city are Le Jardin, celebrated for its Moroccan and international dishes in a lush garden setting; Al Fassia, known for its authentic Moroccan cuisine; and Nomad, an innovative eatery blending tradition and modernity. Le Jardin offers a delightful menu featuring dishes like lamb tagine and fresh salads in a picturesque courtyard. Al Fassia provides an opportunity to savor traditional Moroccan dishes like pastilla and lamb couscous. Nomad, located on a rooftop, offers a contemporary twist on Moroccan flavors, with dishes like chickpea and lentil salad.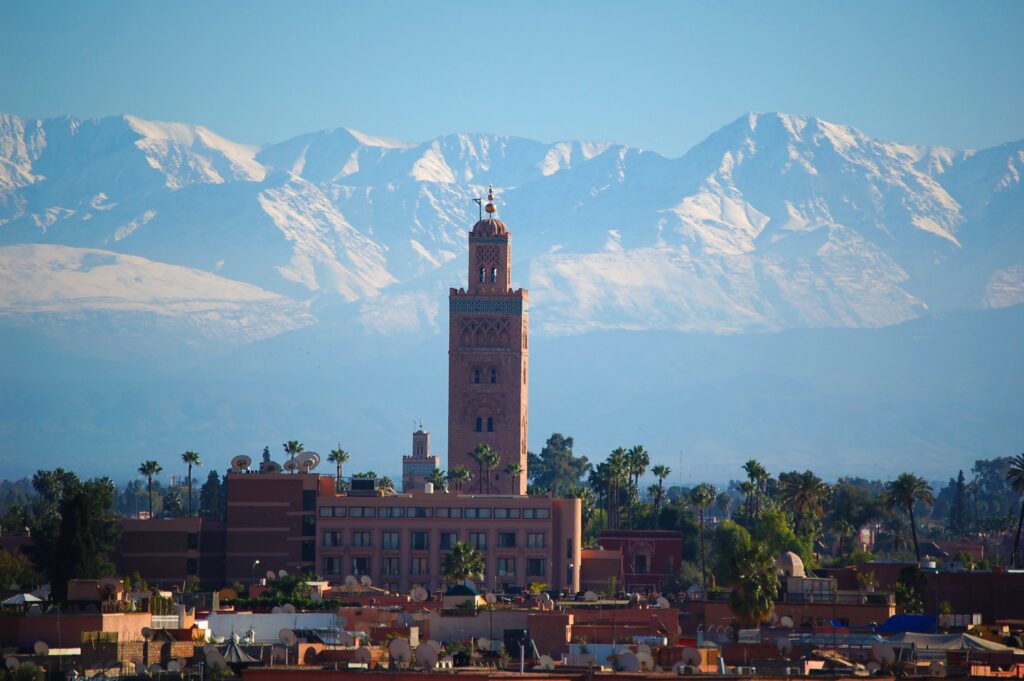 For a taste of Marrakech's nightlife, two of the best bars are Le Salama and Kechmara. Le Salama is an elegant rooftop bar with live music and a selection of creative cocktails. Kechmara, in the Gueliz district, offers a relaxed atmosphere with a blend of Moroccan and international drinks.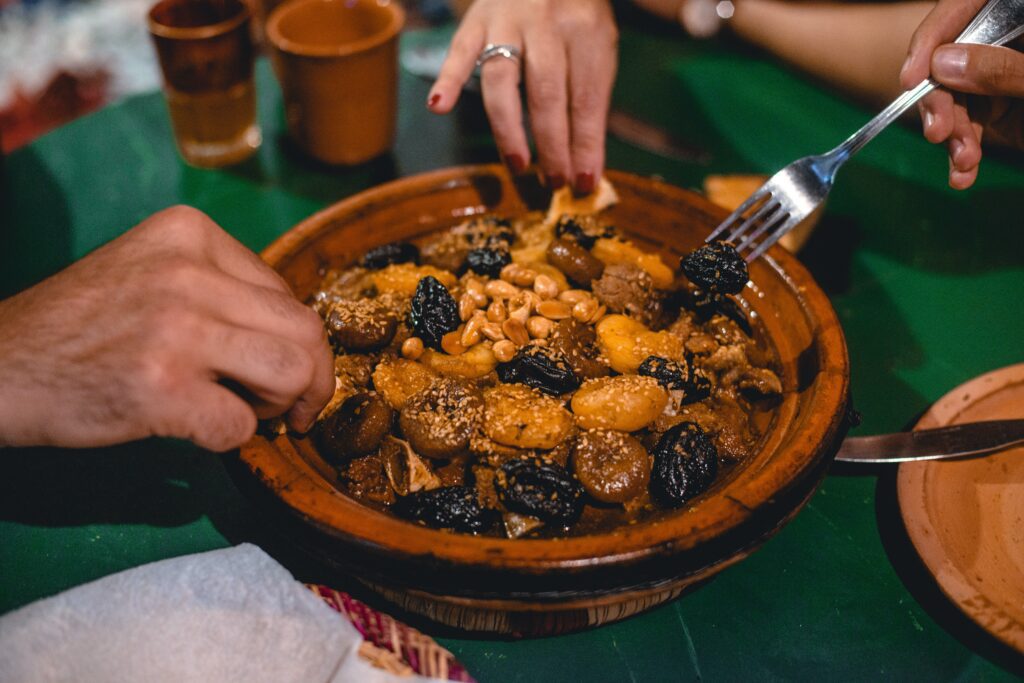 Marrakech's markets are a treat for the senses. The Jemaa el-Fnaa Square is one of the best, known for its bustling street food stalls, henna artists, and snake charmers. The souks of Marrakech offer a maze of narrow alleyways filled with textiles, pottery, and local crafts.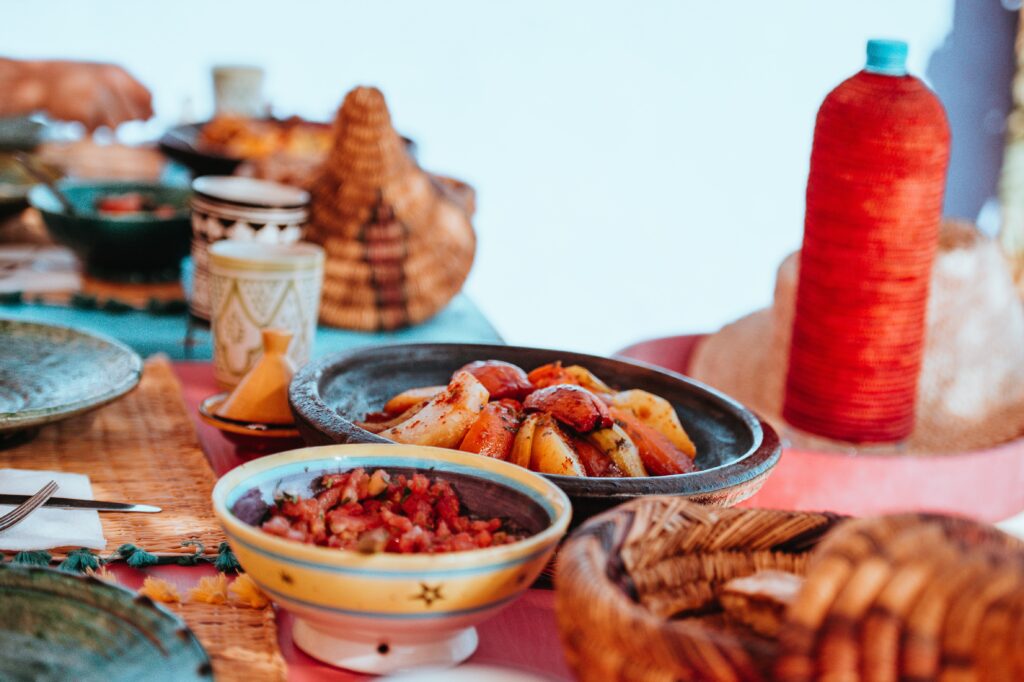 Local and traditional foods in Marrakech are a journey into Moroccan cuisine. Tagine, a slow-cooked stew typically made with meat and vegetables, is a beloved staple. Tajine Barkok, is especially delicious, being a savory and slightly sweet mixture of braised beer and dates, with peppers, sweet and spicy. Moroccan couscous, steamed to perfection and often served with a flavorful tagine, is a must-try dish. Moroccan pastries like almond-filled briouats and honey-soaked sfinge provide a sweet ending to a meal.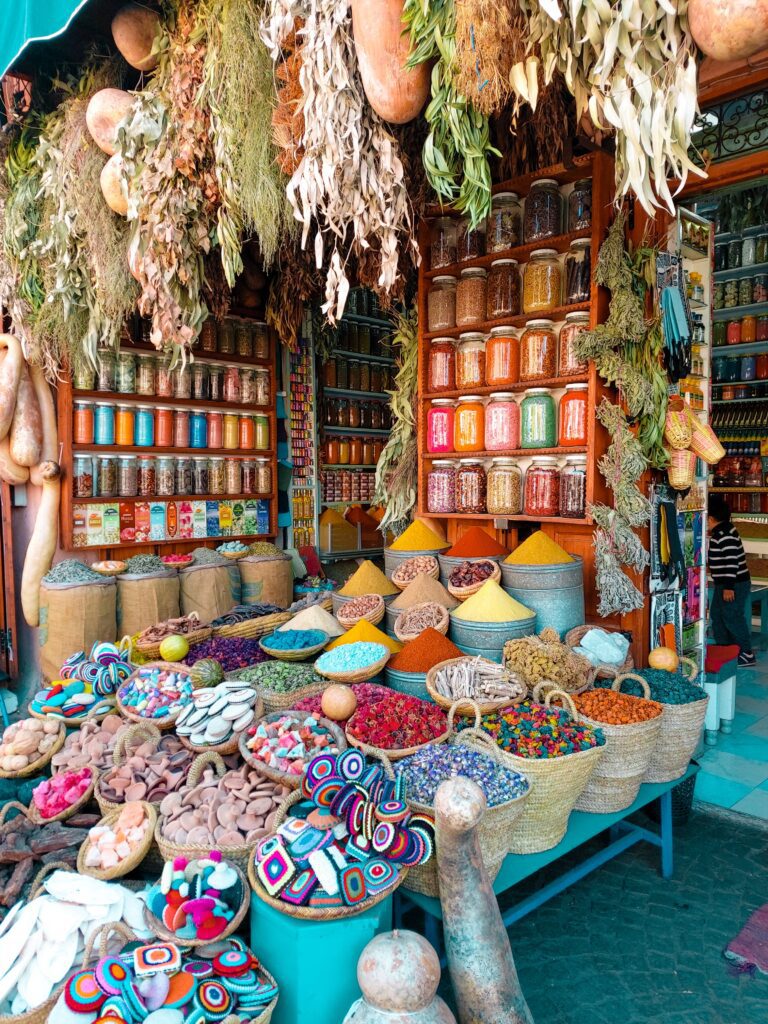 Photo Credit to Paul Macallan, Sour Moha, Annie Spratt, Zakariae Daoui
#5. New Orleans, Louisiana
New Orleans, Louisiana, is a city celebrated for its vibrant culinary scene. Three of the best restaurants in the city are Commander's Palace, famous for its Creole and Cajun dishes; August, a contemporary French-Creole establishment; and Cochon, a restaurant dedicated to showcasing the flavors of the South. Commander's Palace offers classic New Orleans dishes like turtle soup and bread pudding soufflé. August elevates local ingredients in creative ways, with dishes like the Gulf shrimp and gnocchi. Cochon excels in Southern comfort foods, featuring a variety of pork-centric dishes.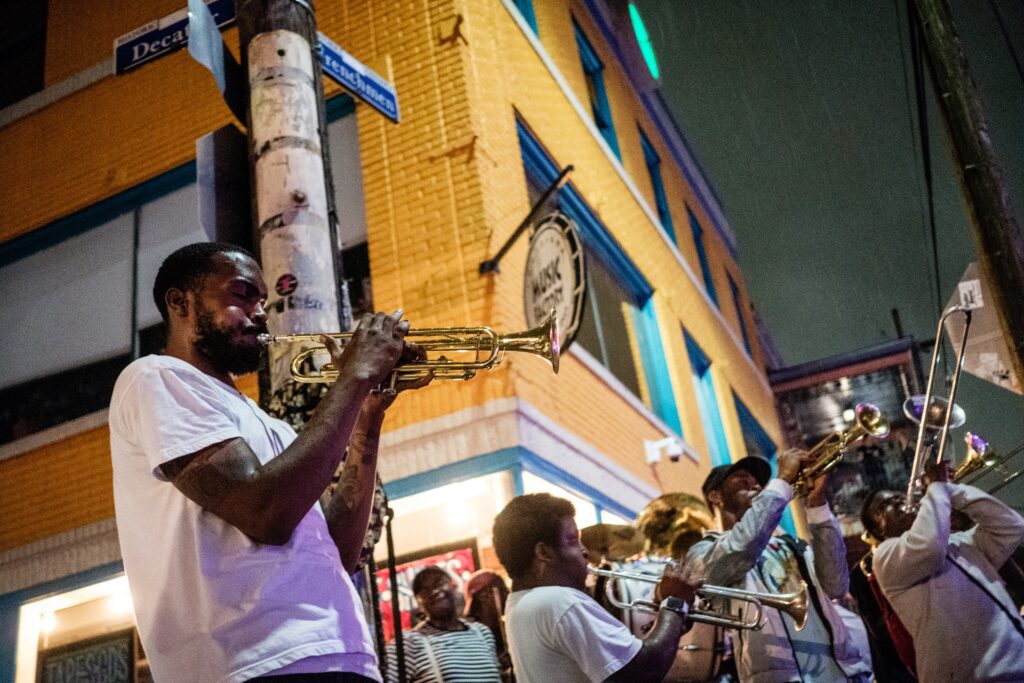 For a taste of New Orleans' nightlife, two of the best bars are French 75 Bar and Pat O'Brien's. The French 75 Bar at Arnaud's is known for its classic cocktails and elegant atmosphere. Pat O'Brien's is an iconic watering hole famous for its Hurricanes, a fruity rum-based drink.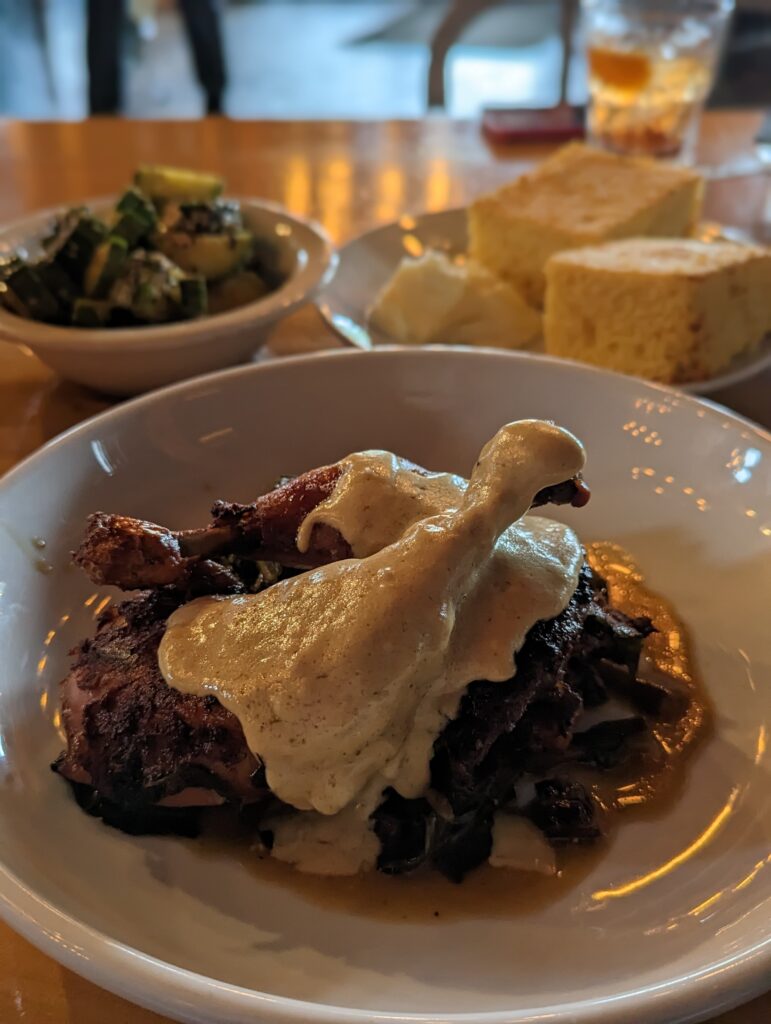 The French Market, one of the oldest markets in the United States, offers an array of goods, from seafood to local crafts. The Crescent City Farmers Market showcases fresh produce, artisanal cheeses, and prepared foods.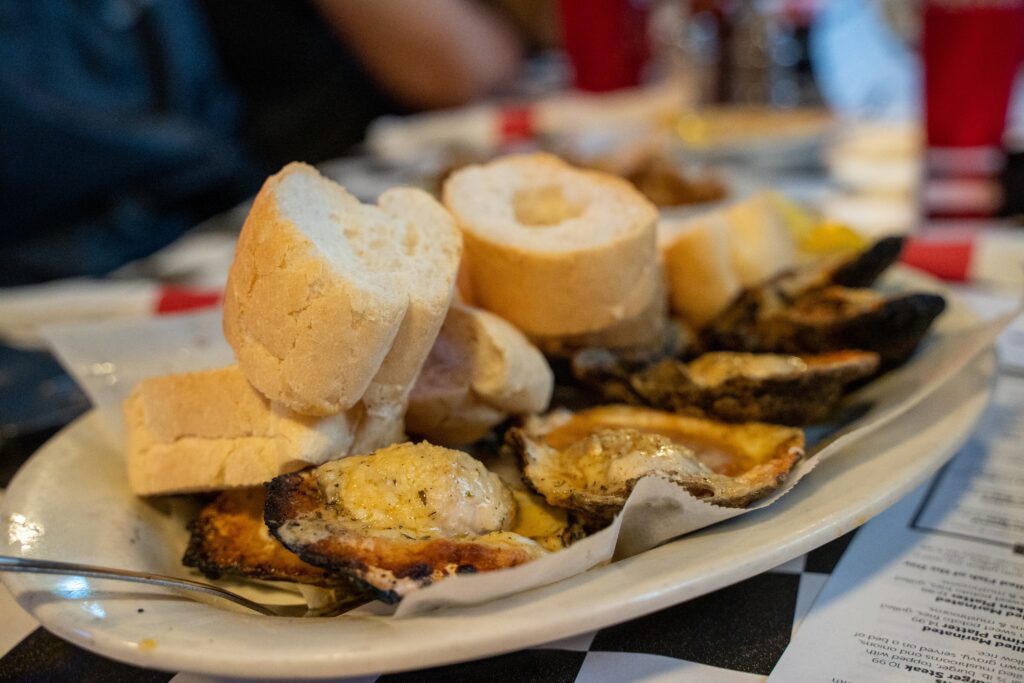 Local and traditional foods in New Orleans capture the spirit of Creole Cuisine and Cajun Cuisine. Gumbo, a hearty stew filled with a variety of meats and vegetables, is a local classic. Jambalaya, a one-pot dish combining rice, vegetables, and proteins, is a flavorful delight. Beignets, deep-fried doughnuts generously dusted with powdered sugar, are a sweet and irresistible treat, and especially at Cafe du Monde.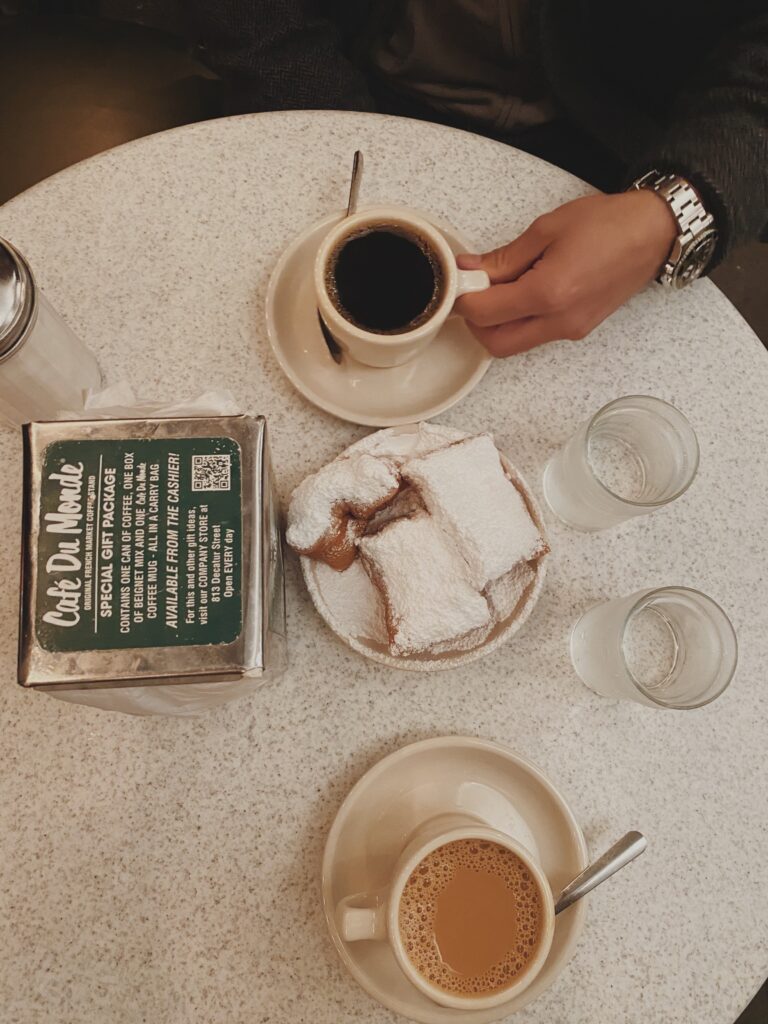 Photo Credit to Morgan Petroski, Jessica Demaree, Jessica Tan, and Chelsea Audibert