Cracking the Top 10 we are here Bangkok and Barcelona! Once again we are sad to see another list come to the end of a writing process, but alas, we shall make another. We are not too sure what will happen. But, stayed tuned!!!!
10. Bangkok, Thailand
Bangkok, Thailand, is a vibrant and dynamic city known for its eclectic cuisine. Three of the best restaurants in the city are Gaggan, celebrated for its innovative Indian-inspired tasting menu; Nahm, offering exceptional Thai cuisine; and Bo.Lan, a Michelin-starred restaurant specializing in traditional Thai dishes. Gaggan, led by Chef Gaggan Anand, takes diners on a culinary journey with dishes like "Lick it up," a delectable interpretation of chaat. Nahm offers a refined taste of traditional Thai flavors, with dishes like green curry with fish. Bo.Lan, is known for its commitment to using locally sourced ingredients, such as a red curry with beef.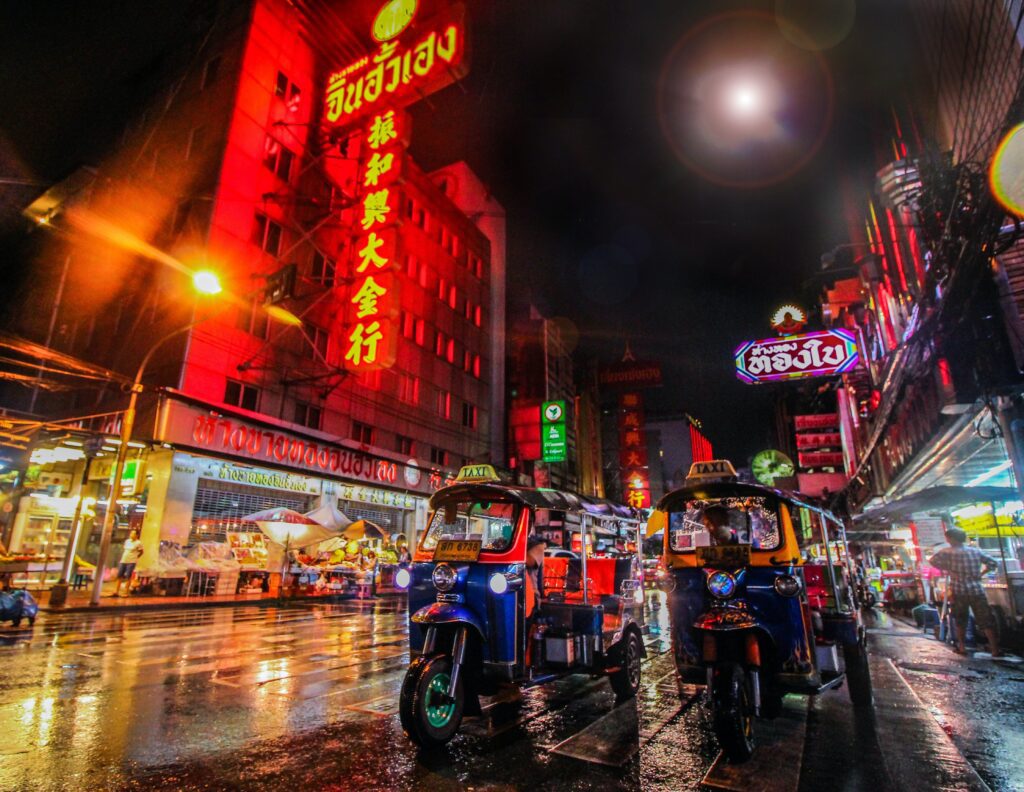 For those seeking a taste of Bangkok's nightlife, the two best bars are Maggie Choo's, an underground bar and club with a 1930s Shanghai vibe, and Sky Bar at Lebua, a glamorous rooftop bar with breathtaking city views. Maggie Choo's transports patrons to another era with its jazz and blues performances. Sky Bar offers a glamorous experience with innovative cocktails and unparalleled views.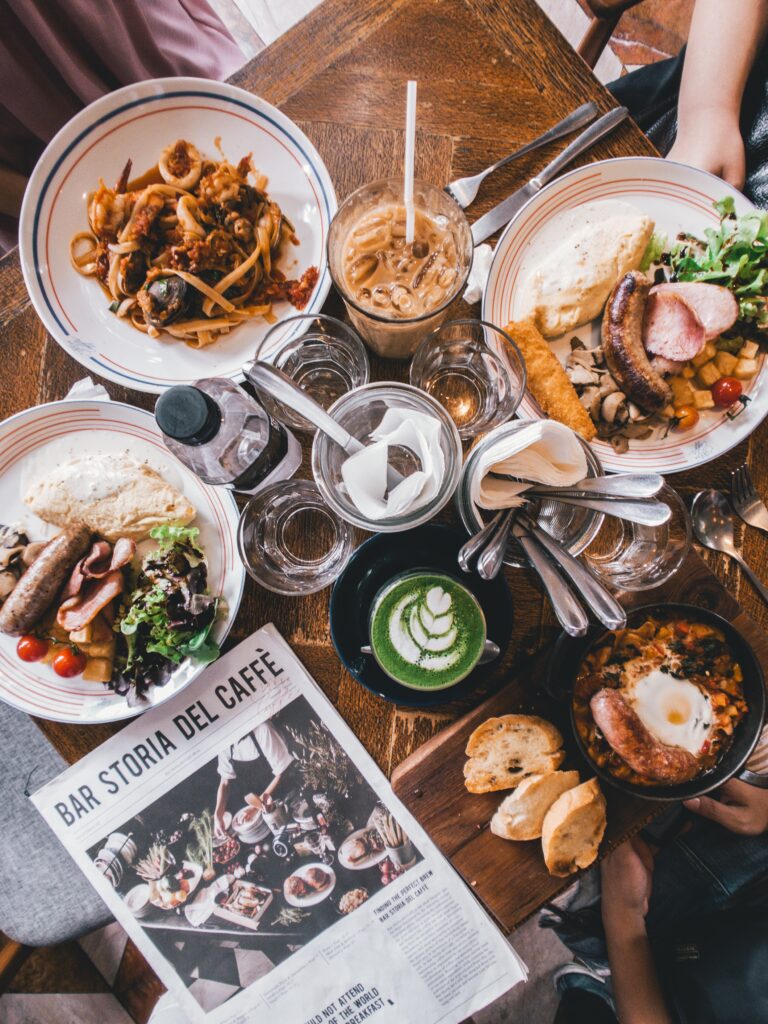 Bangkok's markets are a sensory delight, with Chatuchak Market being one of the best. It's the largest weekend market in the world, offering everything from street food and clothing to antiques and exotic pets. Then there is the Tor Kor Market, located near Chatuchak, is renowned for its fresh produce, ready-to-eat meals, and local delicacies.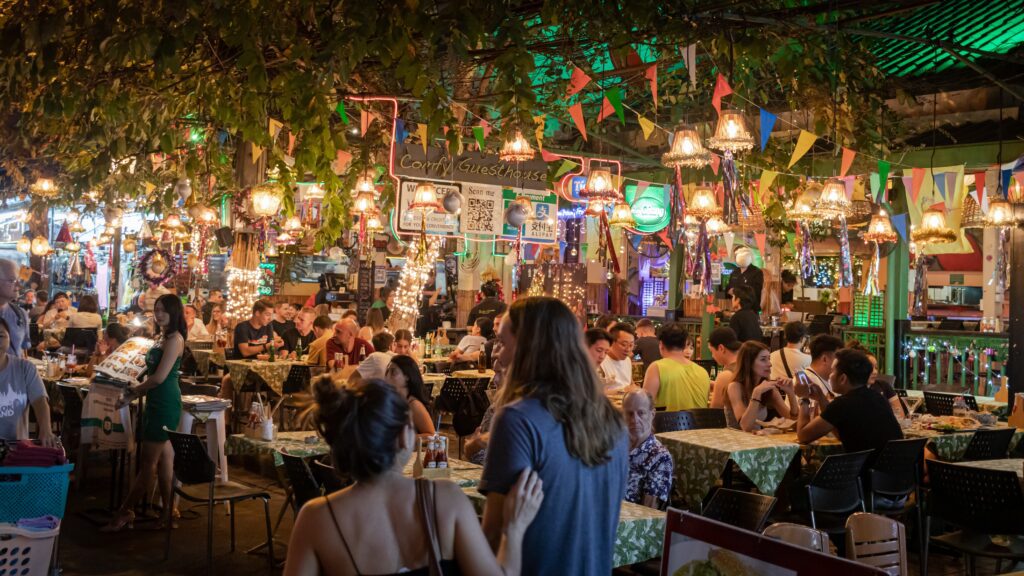 Local and traditional foods in Bangkok showcase the city's culinary heritage. Pad Thai, a popular stir-fried noodle dish, is a quintessential Thai meal. Green curry, with its aromatic blend of herbs and spices, is a traditional favorite. Som tum, a spicy green papaya salad, and mango sticky rice are popular street foods and desserts that offer a taste of Bangkok's local flavors.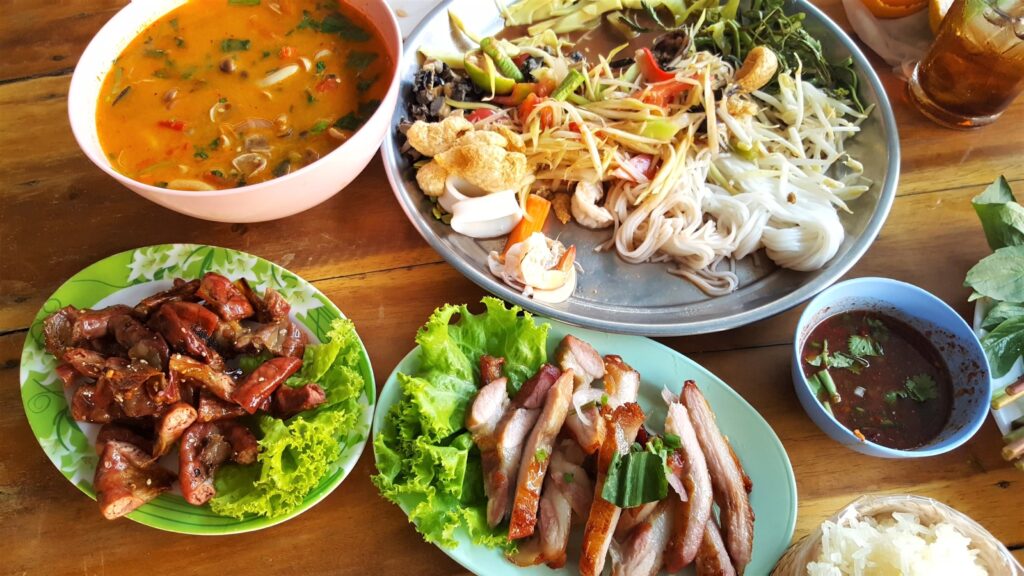 Photo Credit to Florian Wehde, Shawnanggg, Syed Ahmad, Jerome Jome
9. Barcelona, Spain
Barcelona, Spain, is a gastronomic paradise with a multitude of dining options. Three of the best restaurants in the city are Lluritu, which "shrugs off the classic formality of upscale marisquerias (seafood restaurants) to offer exceptional seafood without frills"; Tickets, an innovative tapas bar by the Adria brothers; and Disfrutar, which offers creative Mediterranean dishes. Tickets has learned to take the art of tapas to the next level with dishes like liquid olives. Disfrutar offers a tasting menu that fuses tradition and modernity, featuring dishes like "Parmesan Macaron."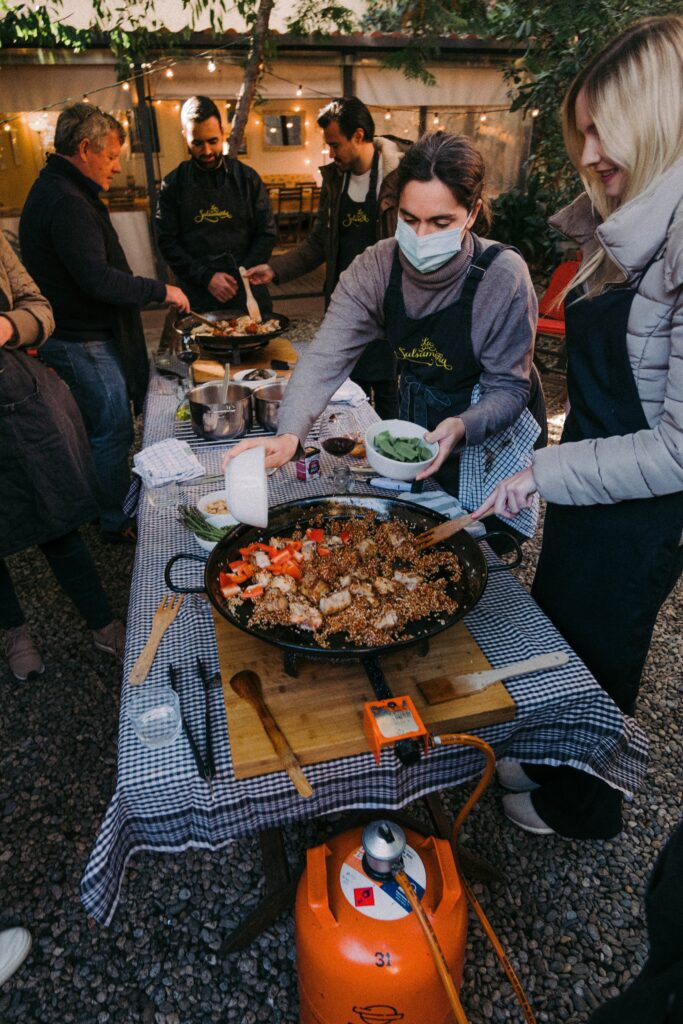 For those seeking a vibrant nightlife experience, the two best bars in Barcelona are Dry Martini and Paradiso. Dry Martini is a classic cocktail bar famous for its martinis and sophisticated atmosphere. Paradiso, hidden behind a refrigerator door in a pastrami bar, is a speakeasy offering creative cocktails and an intimate setting.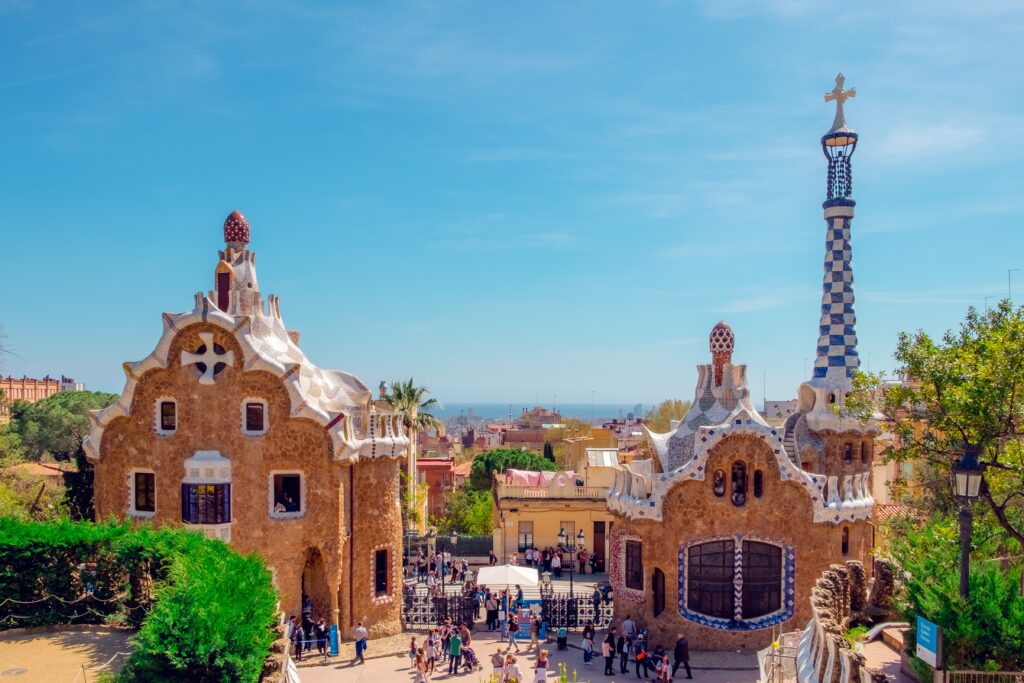 Barcelona's markets are a feast for the senses, with Mercat de Sant Josep de la Boqueria being one of the most famous. This bustling market features an array of fresh produce, seafood, and a wide variety of ready-to-eat dishes. El Mercado de la Concepción is another gem, offering a more relaxed shopping experience and showcasing local and international products.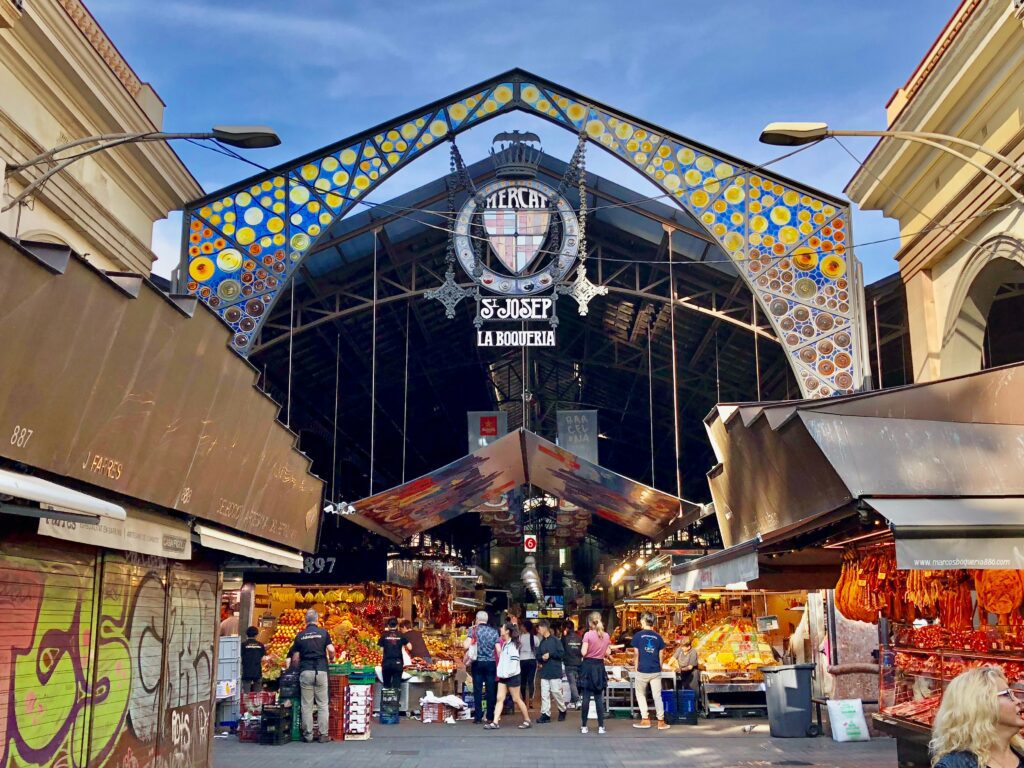 Local and traditional foods in Barcelona reflect the city's rich Catalan heritage. Paella is a Spanish classic, a saffron-infused rice dish with various ingredients. Crema Catalana, a custard dessert with a caramelized sugar crust, is a must-try sweet treat. Patatas bravas, fried potato wedges served with a spicy tomato sauce and aioli, are a beloved tapas dish.
Photo Credit to Colin + Meg, Daniel Corneschi, and Jorge Fernandez