12. Buenos Aires, Argentina
Buenos Aires, Argentina, is a city that embraces a rich and diverse culinary culture. Three of the best restaurants in the city include Don Julio, celebrated for its exceptional Argentine steaks; Tegui, a hidden gem offering a tasting menu of avant-garde cuisine; and El Preferido de Palermo, a classic bistro known for its Argentine comfort food, serving comforting classics like milanesa, a breaded and fried meat cutlet, and empanadas, savory pastries filled with various ingredients.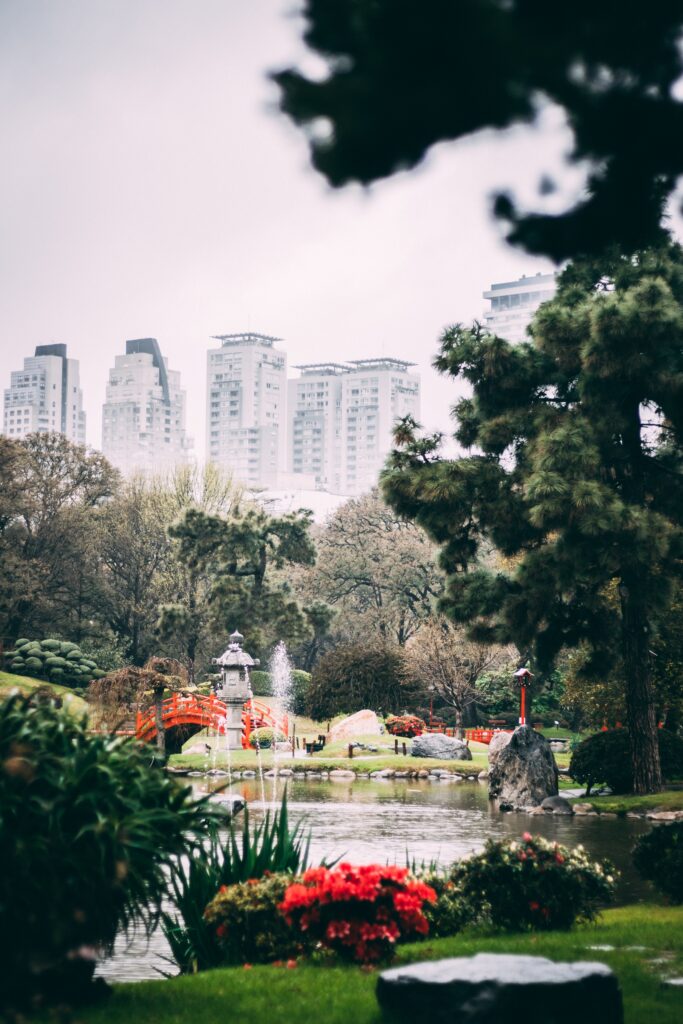 For those seeking a taste of the city's nightlife, two of the best bars in Buenos Aires are Florería Atlántico and Gran Bar Danzón. Florería Atlántico, a speakeasy bar, offers creative cocktails and a unique, flower-shop entrance. Gran Bar Danzón is a chic cocktail bar with an extensive list of classic and signature drinks.
Buenos Aires' markets provide a glimpse into local food culture and fresh produce. San Telmo Market is a historic market where you can find artisanal goods, antiques, and street food. The Feria de Mataderos, a traditional fair, offers a taste of Argentine rural life and a variety of regional dishes.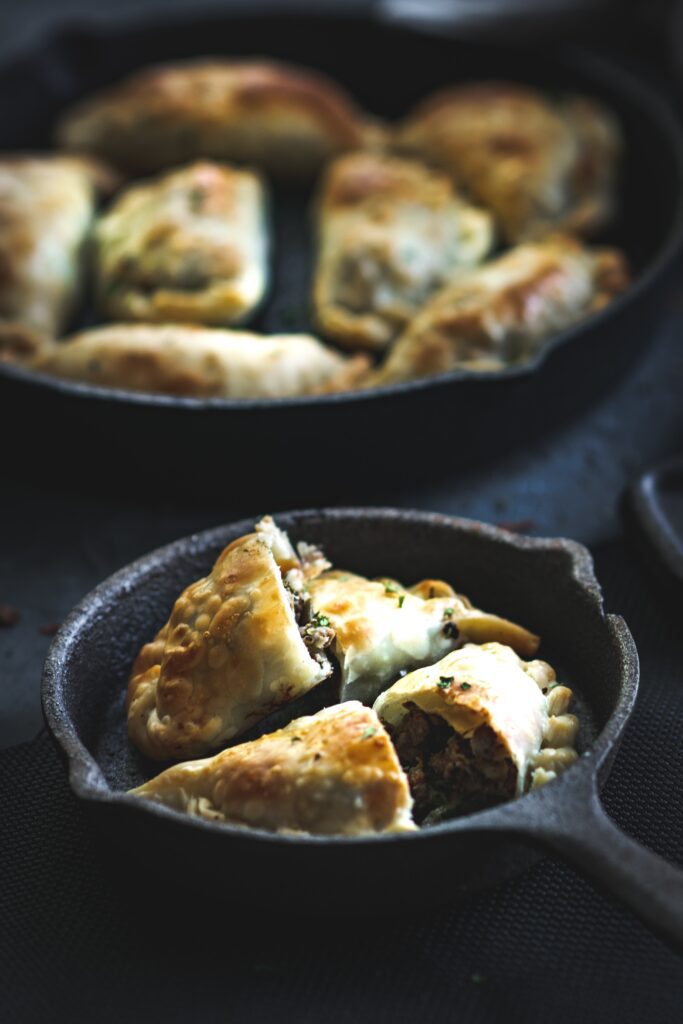 Local and traditional foods in Buenos Aires celebrate the country's culinary heritage. Asado, Argentine barbecue, is a beloved tradition, featuring cuts of beef grilled to perfection. Empanadas, with various fillings like meat, cheese, and vegetables, are a popular snack. Milanesa a la napolitana, a breaded meat cutlet topped with tomato sauce and cheese, is a flavorful delight. The city's parrillas (steakhouses) are the heart of Argentine gastronomy, and Buenos Aires is a haven for those who appreciate the art of grilling.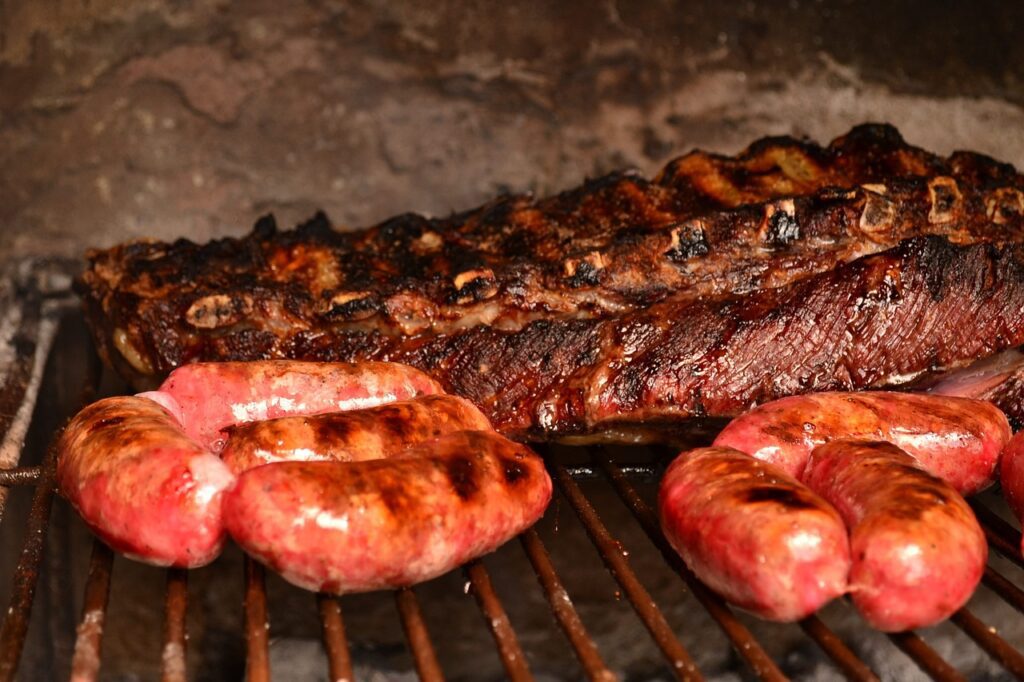 Photo Credit to Geronimo Giqueaux, Delfina Iacub, GuillermoCinque
11. Bologna, Italy
Bologna, Italy, is renowned for its rich culinary tradition, earning the moniker "La Grassa" or "The Fat One." Three of the best restaurants in the city are Trattoria Anna Maria, famous for its authentic and hearty Italian fare; Da Cesari, known for its classic Bolognese dishes; and Osteria Francescana, a three-star Michelin restaurant celebrated for avant-garde cuisine. Trattoria Anna Maria offers mouthwatering tagliatelle al ragù, the iconic Bolognese pasta dish. Da Cesari is a favorite for tortellini en brodo, delicate meat-filled pasta in broth. Osteria Francescana, led by Chef Massimo Bottura, presents inventive dishes that reinvent Italian classics.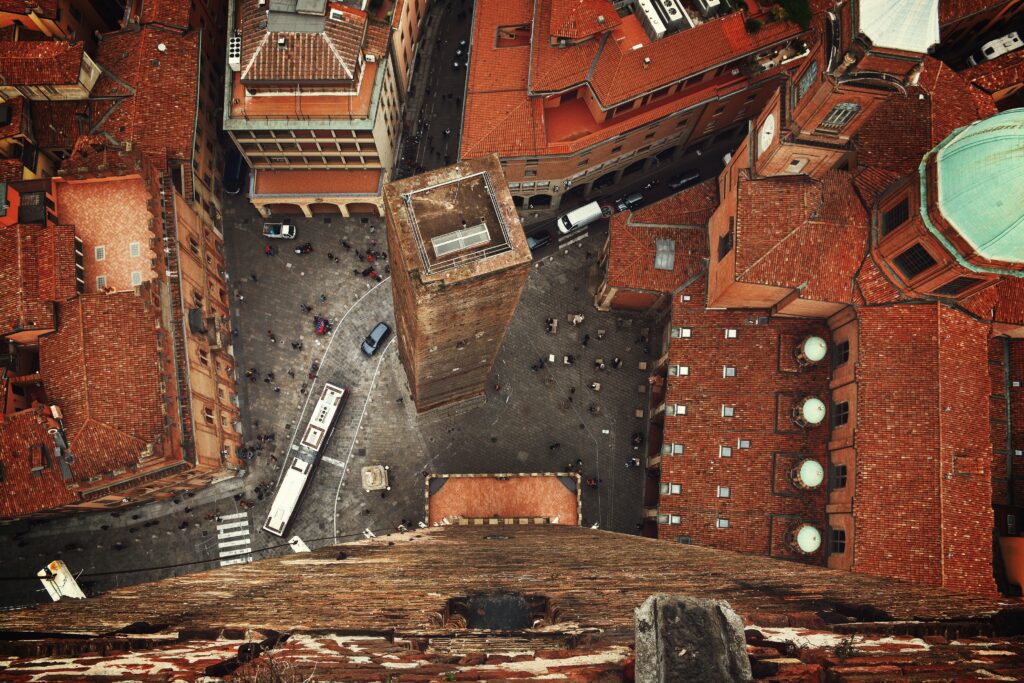 For a taste of Bologna's nightlife, the two best bars are Lab 16 and Il Pappagallo. Lab 16 is a trendy cocktail bar known for its creative drinks and vibrant atmosphere. Il Pappagallo, established in 1919, is a classic bar that exudes old-world charm and serves timeless cocktails.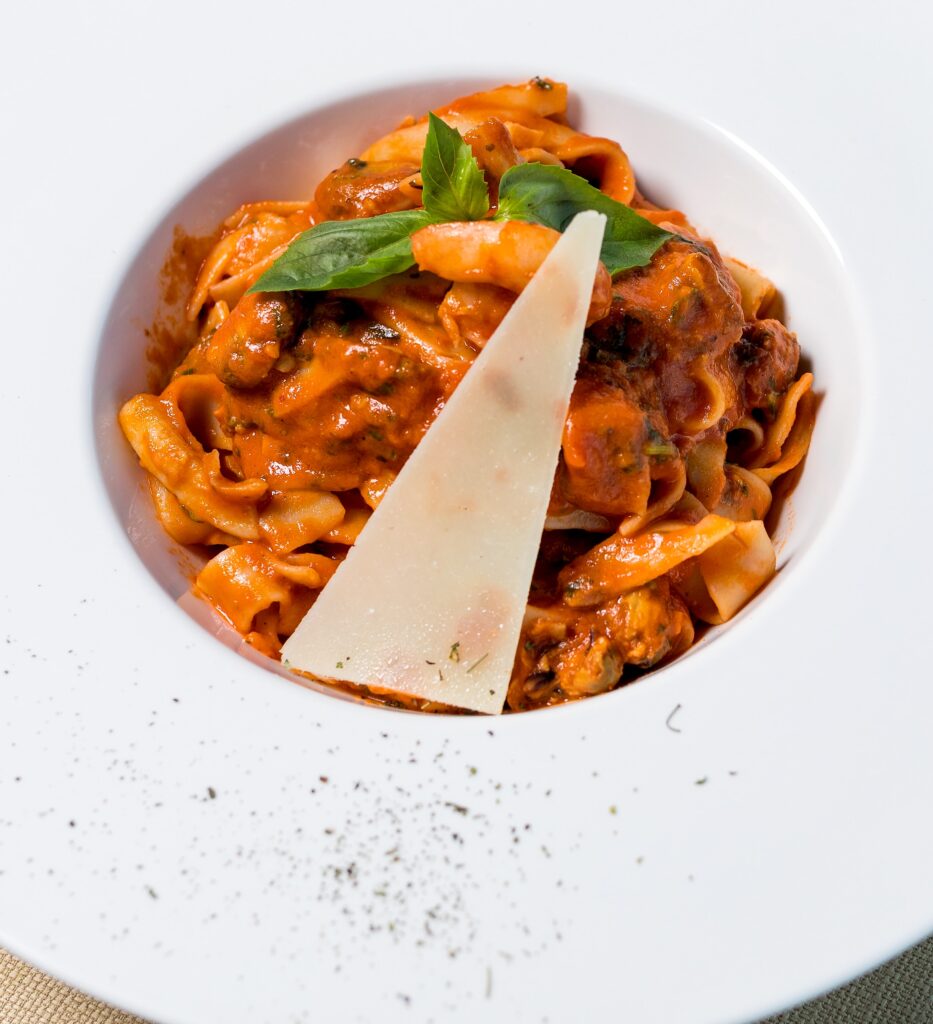 Bologna's markets provide a vibrant showcase of local produce and traditional ingredients. The Mercato di Mezzo, located in the heart of the city, offers a variety of fresh products, artisanal goods, and street food. The Mercato delle Erbe is another popular market, where you can find fresh fruits, vegetables, and gourmet specialties.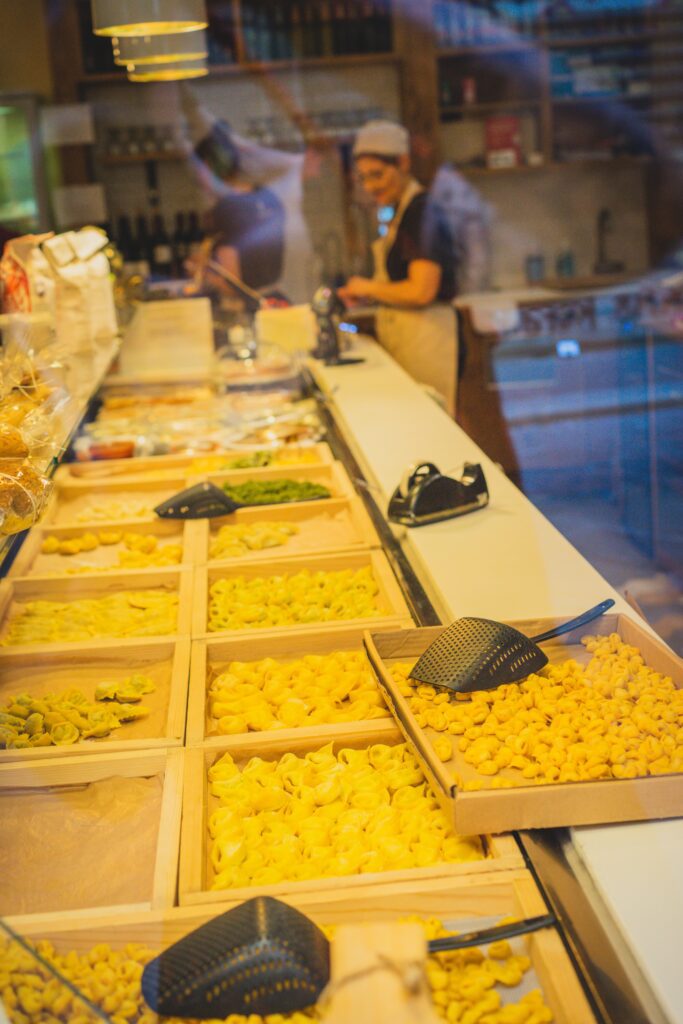 Local and traditional foods in Bologna are a culinary delight. Tortellini, small ring-shaped pasta, often served in a rich broth, is a regional specialty. Tagliatelle al ragù, commonly known as spaghetti Bolognese, showcases the city's famous meat sauce. Mortadella, a flavorful cured pork sausage, and crescentine, small breads often paired with cold cuts, cheese, and tigelle, are classic treats.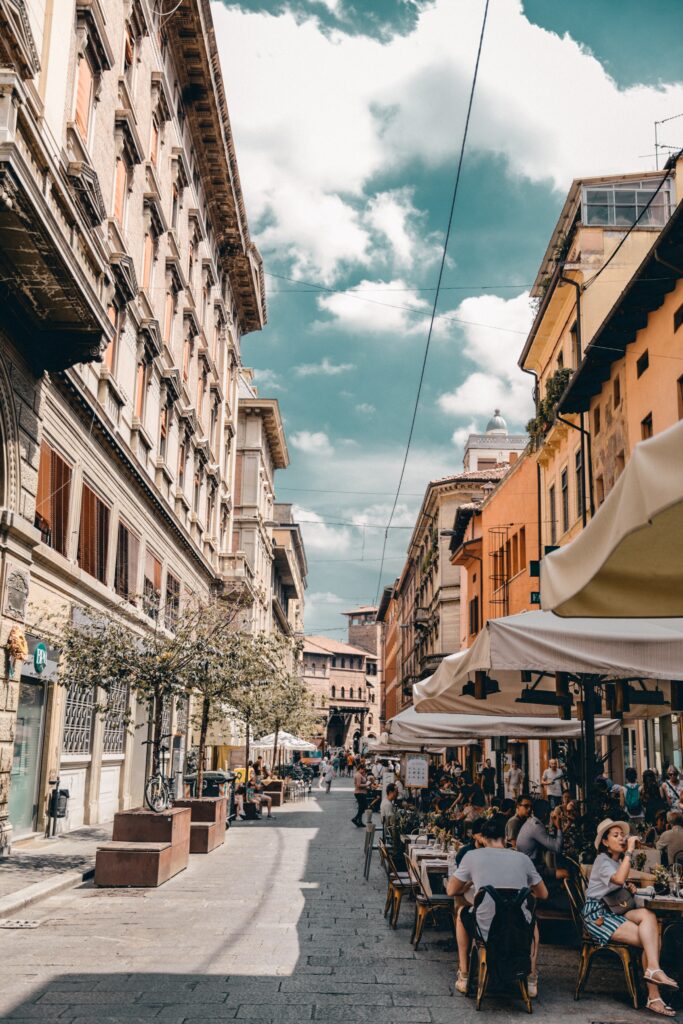 Photo Credit to Bogdan Dada, Caroline Roose, Farhad Ibrahimzade, and Bianca Ackermann