#14. London, England
London, England, offers a diverse and dynamic culinary scene. Three of the city's best restaurants include The Ledbury, a two-star Michelin restaurant renowned for its contemporary British cuisine; Sketch, an avant-garde establishment celebrated for its artistic dining experience; and Dishoom, a beloved spot serving modern Indian cuisine. The Ledbury elevates British classics like roast quail to new heights. Sketch offers a multi-sensory journey with inventive dishes in a whimsical setting. Dishoom is a haven for those craving traditional Indian flavors like chicken tikka and buttery naan.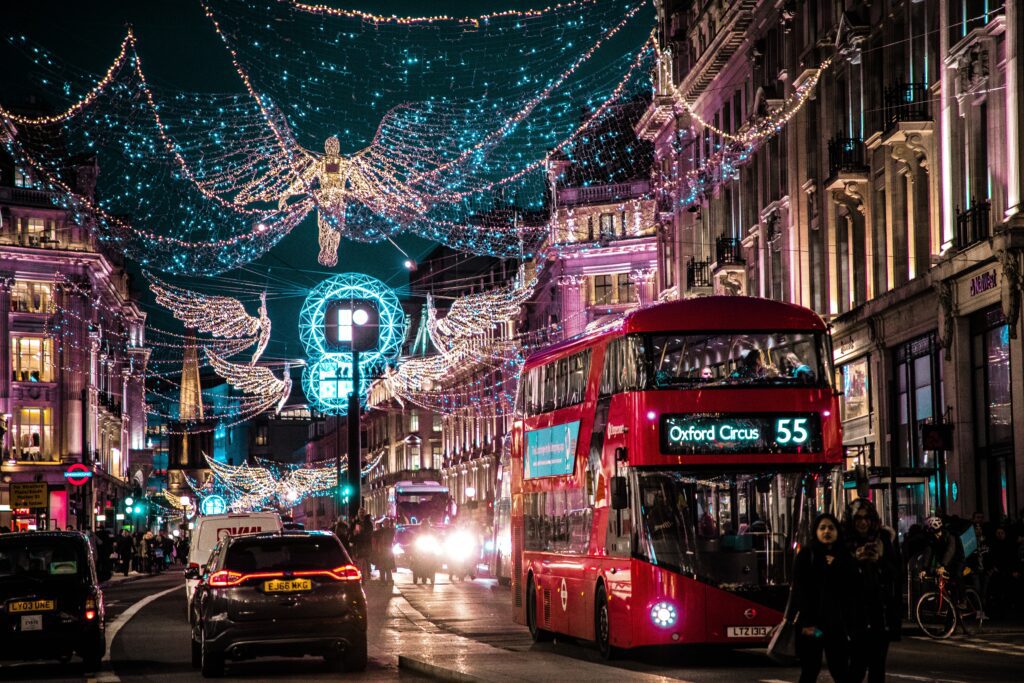 Regarding nightlife, two of the best bars in London are The American Bar at The Savoy and Nightjar. The American Bar, one of the world's oldest cocktail bars, is famous for its classic drinks and elegant ambiance. Nightjar, a hidden gem, offers an extensive menu of inventive cocktails in a stylish, speakeasy atmosphere.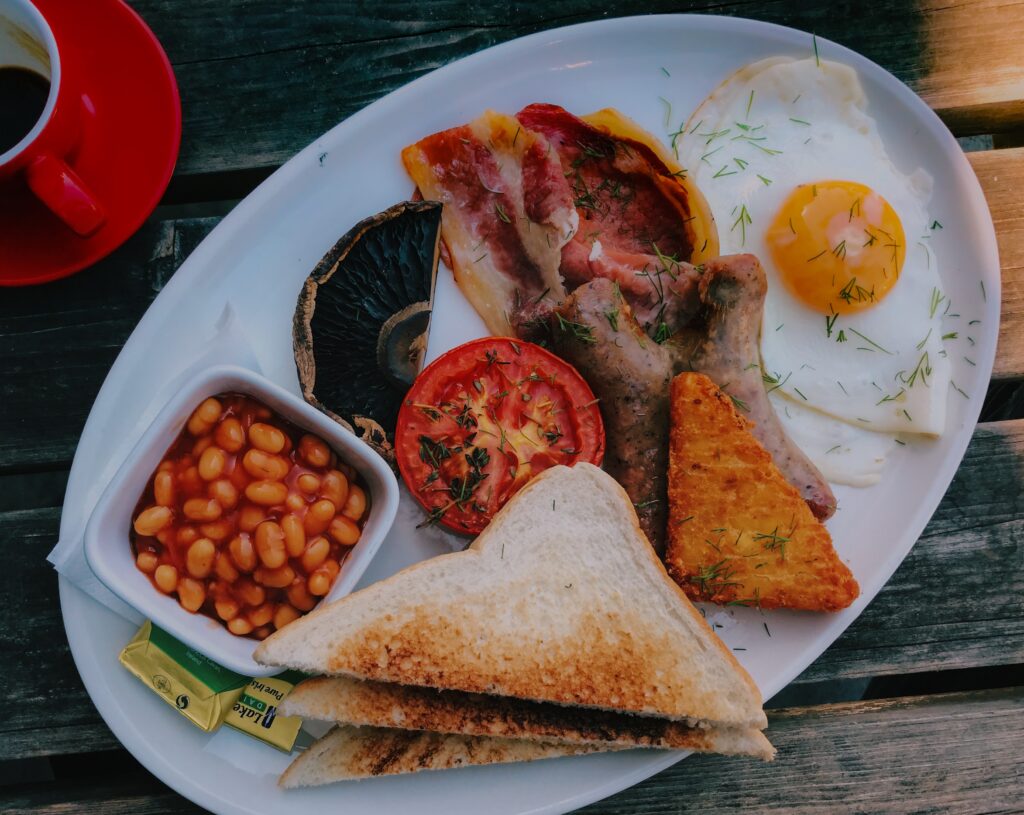 London's markets provide a vibrant showcase of local produce and international flavors. Borough Market, one of the city's best, features an array of fresh produce, artisanal cheeses, and street food stalls offering cuisines from around the world. Camden Market is a bustling hub for international street food, vintage shops, and eclectic finds.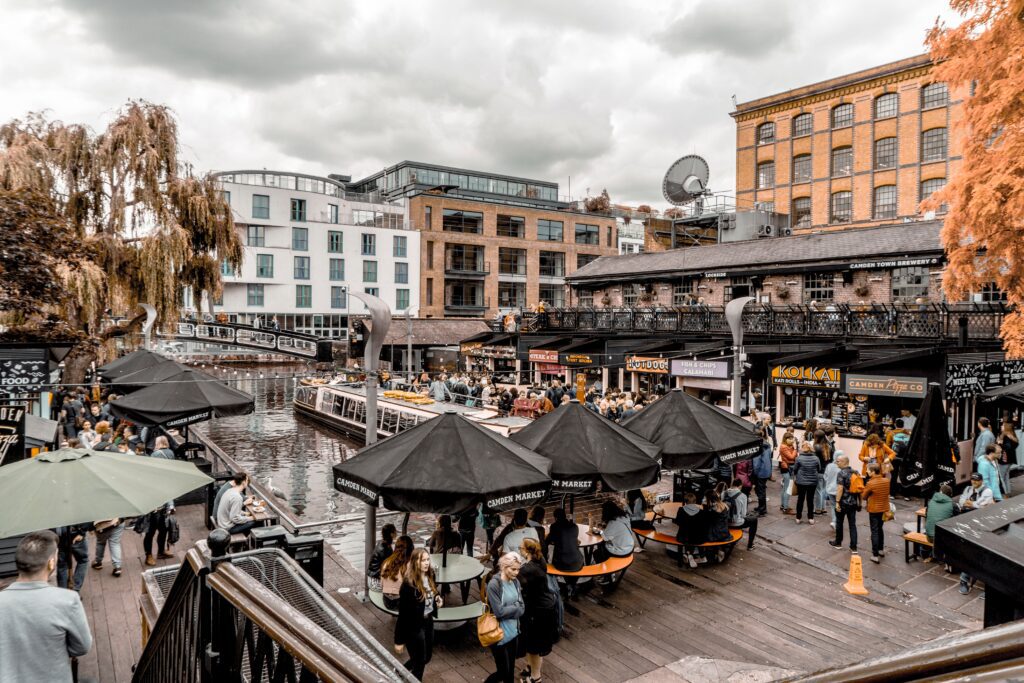 Local and traditional foods in London include the classic British dish, fish and chips, a crispy, deep-fried delight. Traditional afternoon tea, complete with scones, clotted cream, and finger sandwiches, is a beloved institution. A Sunday roast with roasted meats, vegetables, and Yorkshire pudding is a hearty and comforting choice.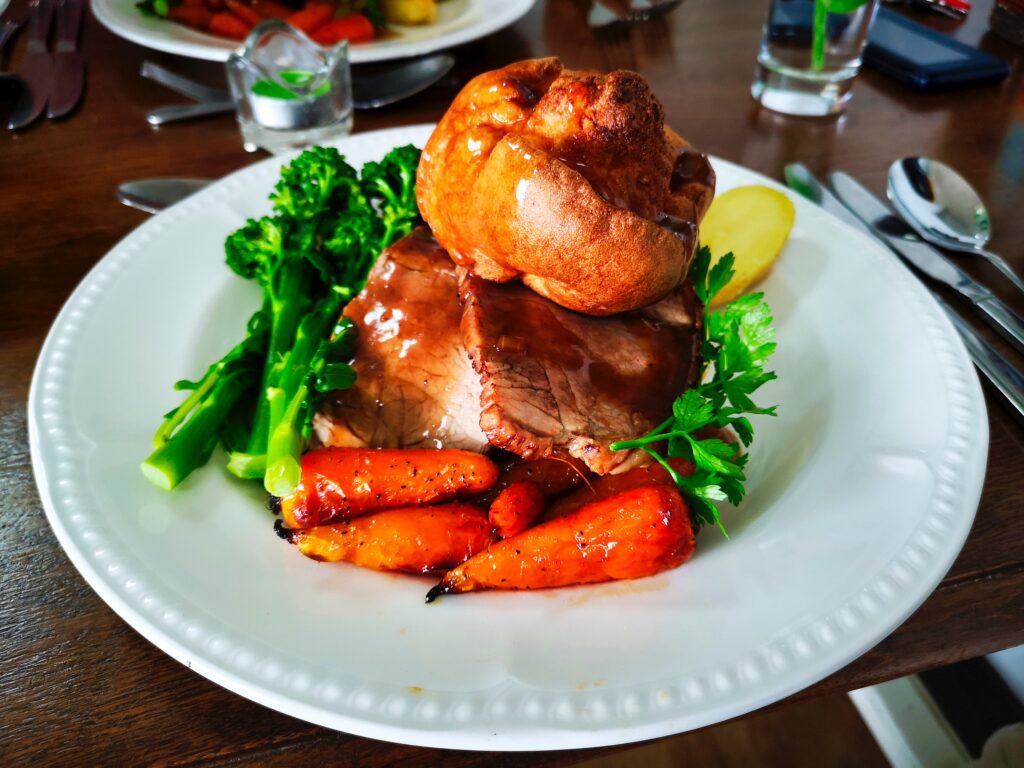 Photo Credit to Jamie Davies, Nonsap Visuals, Javier Martinez, and Lisa Baker
#13. Hong Kong
Hong Kong, a bustling metropolis, is a food lover's paradise with a vibrant culinary scene. Three of the city's best restaurants are Tim Ho Wan, famous for its Michelin-starred dim sum; Lung King Heen, the world's first three-star Michelin Chinese restaurant, located at the Four Seasons Hotel; and Yardbird, a modern izakaya known for its innovative yakitori is a great place to go for top of line Japanese fare. Tim Ho Wan, a humble dim sum spot, delights with its signature barbecue pork buns and har gow. Lung King Heen offers exquisite Cantonese cuisine, where dishes like steamed crab claw with egg white showcase the pinnacle of Chinese gastronomy. Yardbird, on the other hand, reimagines traditional skewers with unique, mouthwatering flavors.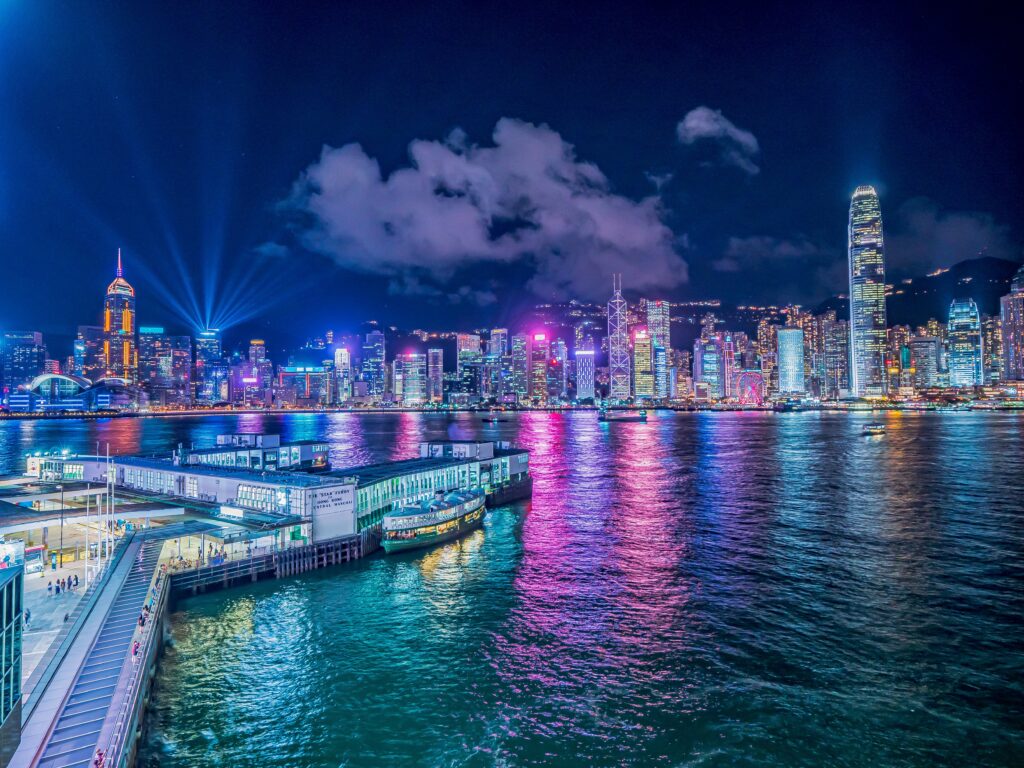 For a taste of Hong Kong's nightlife, the two best bars are Ozone, perched atop the Ritz-Carlton, and Stockton, a hidden gem in Central Hong Kong. Ozone, one of the world's highest bars, offers panoramic views and creative cocktails. Stockton is a speakeasy that takes you back in time, serving classic and inventive drinks in an atmospheric setting.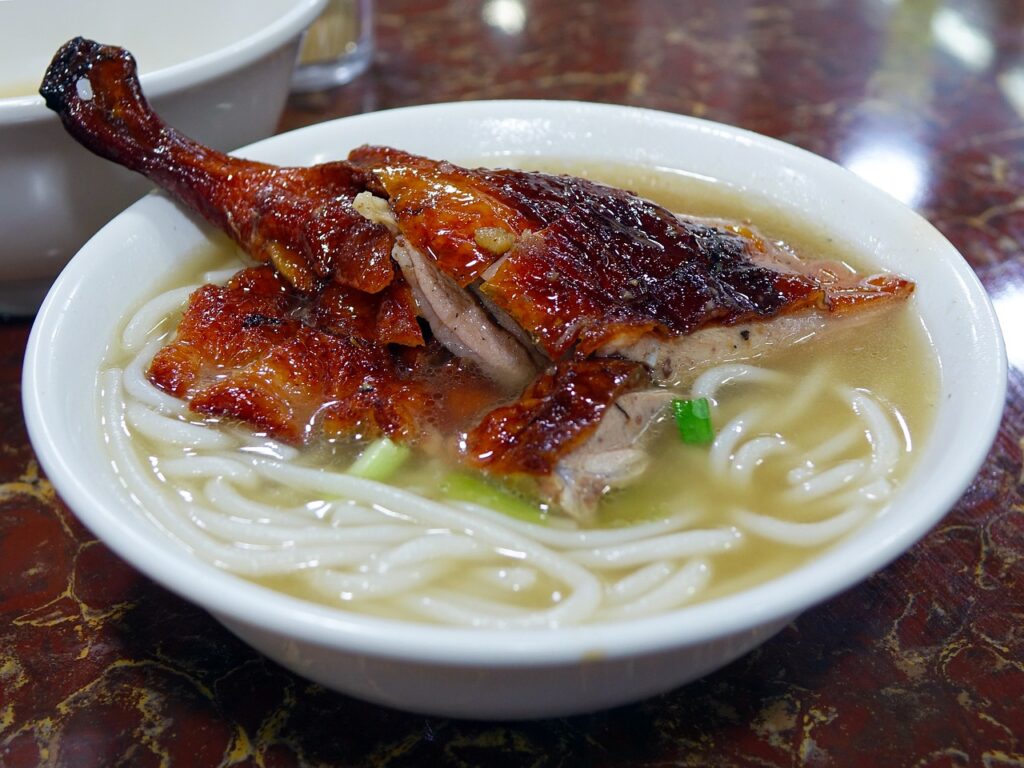 Hong Kong's markets provide a glimpse into the city's lively street food culture and fresh produce. The Temple Street Night Market is a bustling hub for street food vendors, selling everything from seafood to skewers. The Mong Kok Flower Market is a visual and aromatic delight, offering a wide variety of flowers and plants.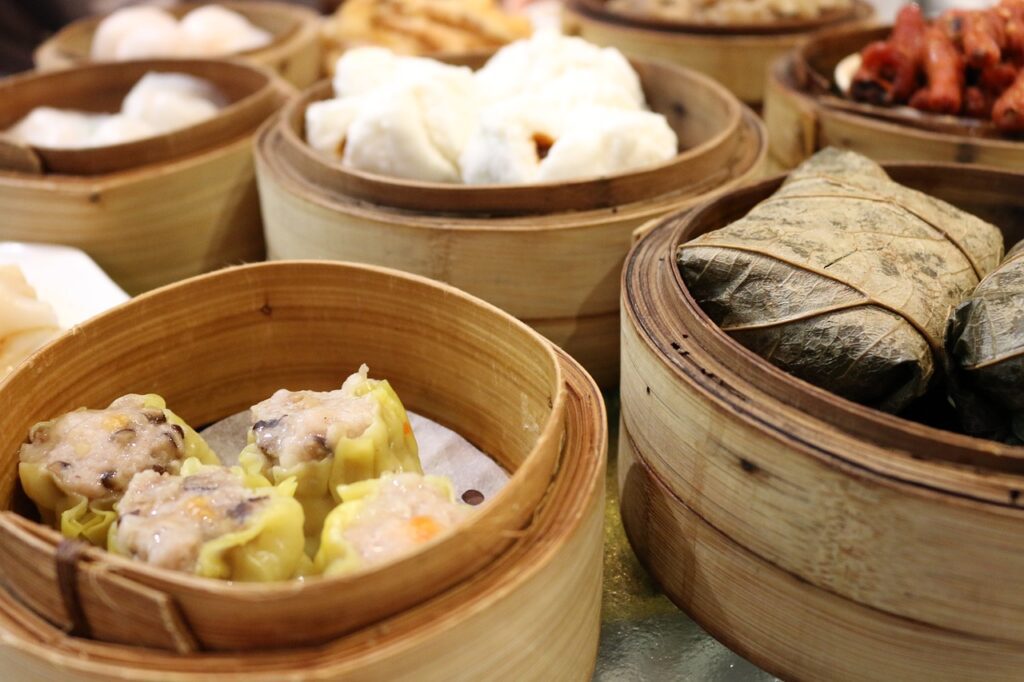 Local and traditional foods in Hong Kong are a culinary adventure. Dim sum, with its array of steamed dumplings, is a must-try. The iconic Hong Kong-style milk tea is a strong, sweet, and creamy delight. Roast goose and wonton noodles are other local favorites that tantalize the taste buds.
Photo Credit to , cego, and chalichecks