#18. Mexico City, Mexico
Mexico City, a culinary mecca, boasts a vibrant food scene with an array of exceptional restaurants. Three of the city's best include Pujol, renowned for its contemporary Mexican cuisine; Quintonil, a Michelin-starred gem known for innovative dishes; and El Cardenal, a historic favorite for traditional Mexican breakfast. Pujol's signature dish, mole madre, is a gastronomic masterpiece, while Quintonil elevates local ingredients in imaginative ways. At El Cardenal, start your day with chilaquiles and hot chocolate, a classic Mexican breakfast.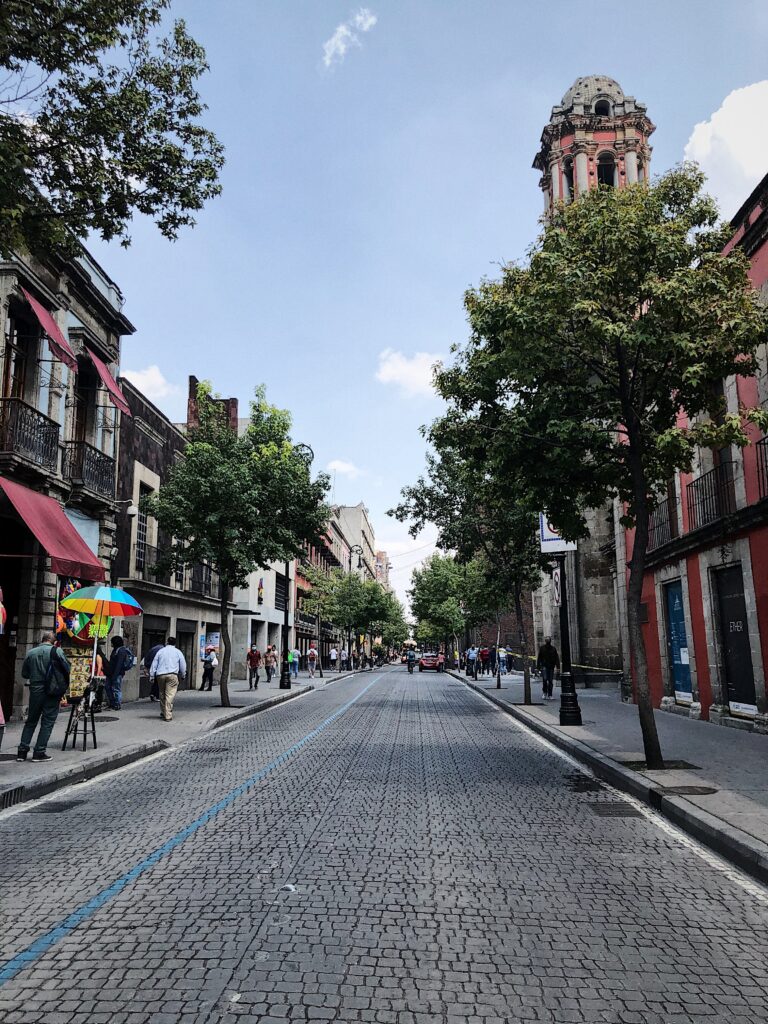 For those seeking a taste of the city's nightlife, two of the best bars are Licorería Limantour and Xaman. Licorería Limantour is a haven for mixology enthusiasts, offering inventive cocktails in a chic setting. Xaman, a mezcaleria, invites you to explore the world of mezcal, Mexico's iconic spirit, in a cozy atmosphere.
Mexico City's markets offer a sensory overload of colors and flavors. La Merced Market, one of the largest in the city, is a bustling hub for fresh produce, spices, and street food. The Coyoacán Market, located in the artsy Coyoacán neighborhood, entices visitors with local delicacies, such as tamales and esquites.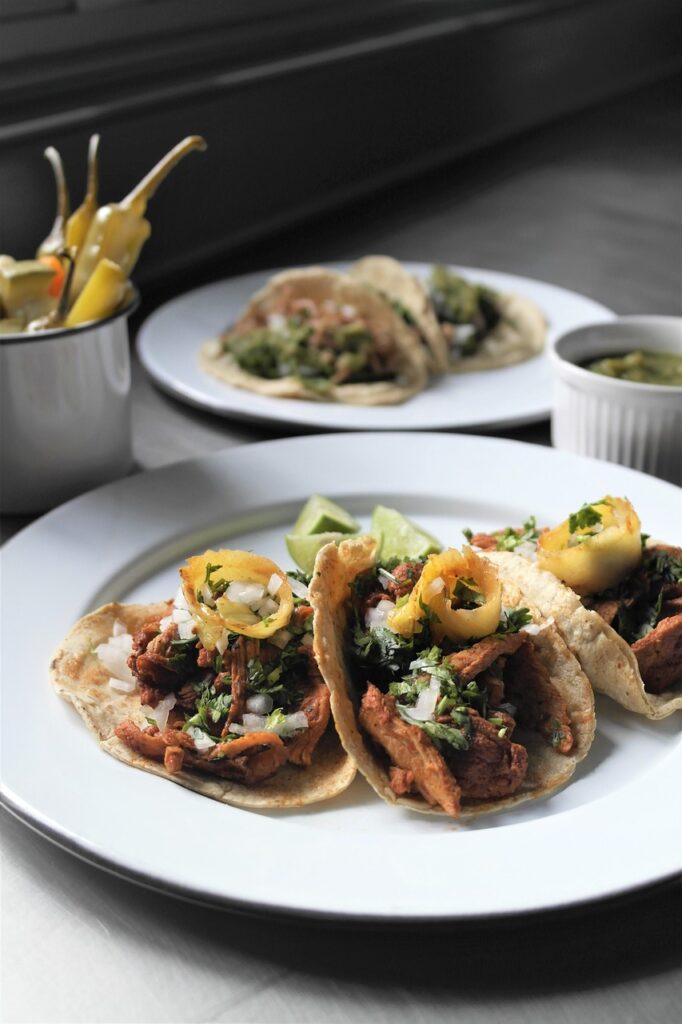 Local and traditional foods are a delight for any food lover. Tacos al pastor, with marinated pork cooked on a vertical spit, is a street food sensation. Mole, a complex sauce with numerous regional variations, showcases Mexico's culinary diversity. Chiles en nogada, a patriotic dish, features stuffed poblano peppers topped with walnut cream and pomegranate seeds, symbolizing the Mexican flag's colors.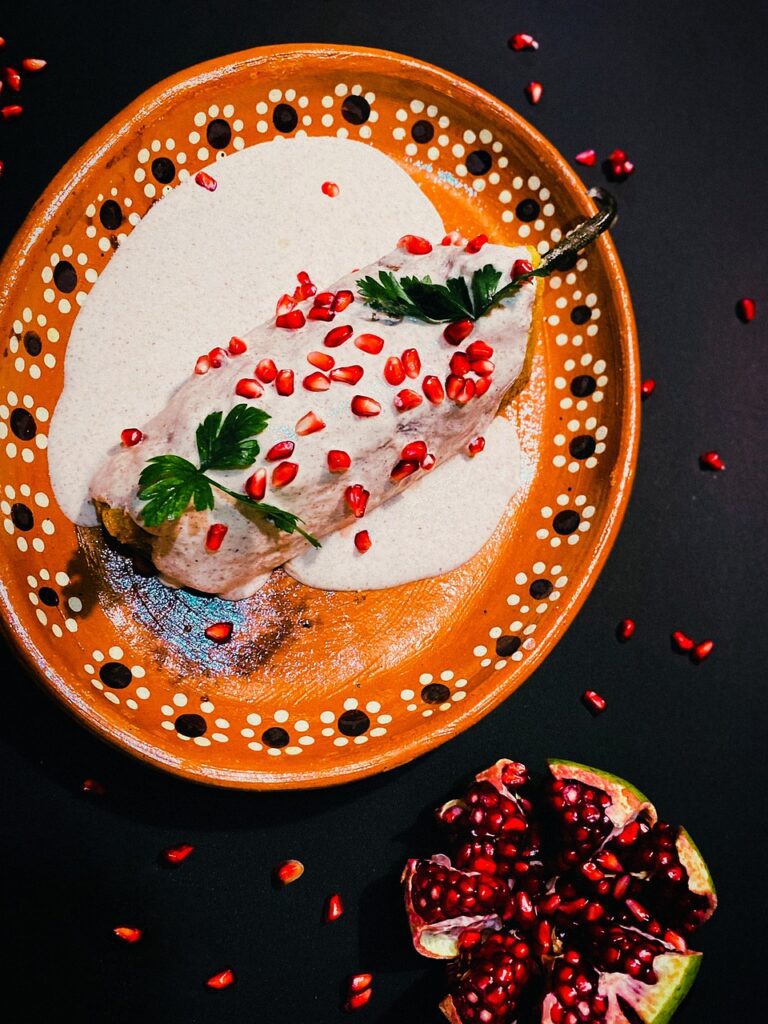 Photo Credit to Jesus Mora, Natsvain, Sally Meza
17. Charleston, South Carolina
Charleston, South Carolina, is a culinary gem known for its rich history and exquisite cuisine. Three of the city's best restaurants that truly stand out include Husk, famous for its Southern-inspired dishes; FIG, celebrated for its farm-to-table approach; and Poogan's Porch, a historic spot serving classic Lowcountry fare. At Husk, you can indulge in innovative takes on traditional Southern dishes like shrimp and grits. FIG boasts an ever-changing menu with fresh, seasonal ingredients. Poogan's Porch offers staples like she-crab soup and fried green tomatoes, all in a charming historic setting.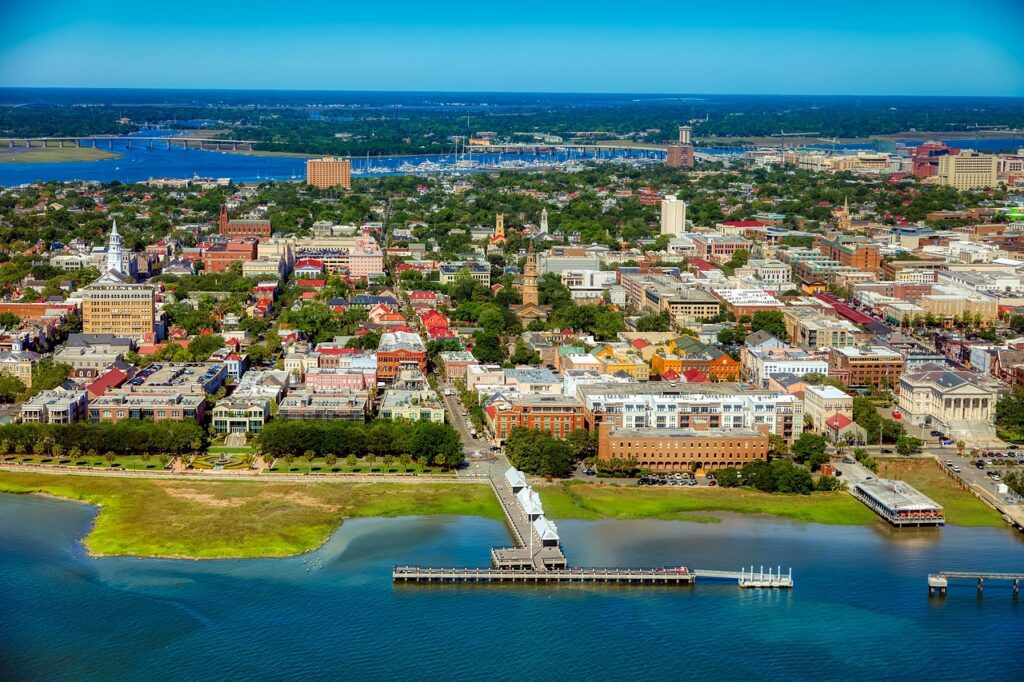 When it comes to nightlife, two of Charleston's best bars are The Rooftop at The Vendue and Prohibition. The Rooftop at The Vendue offers stunning views of the city and a wide range of craft cocktails. Prohibition, on the other hand, pays homage to the city's history with classic and inventive drinks.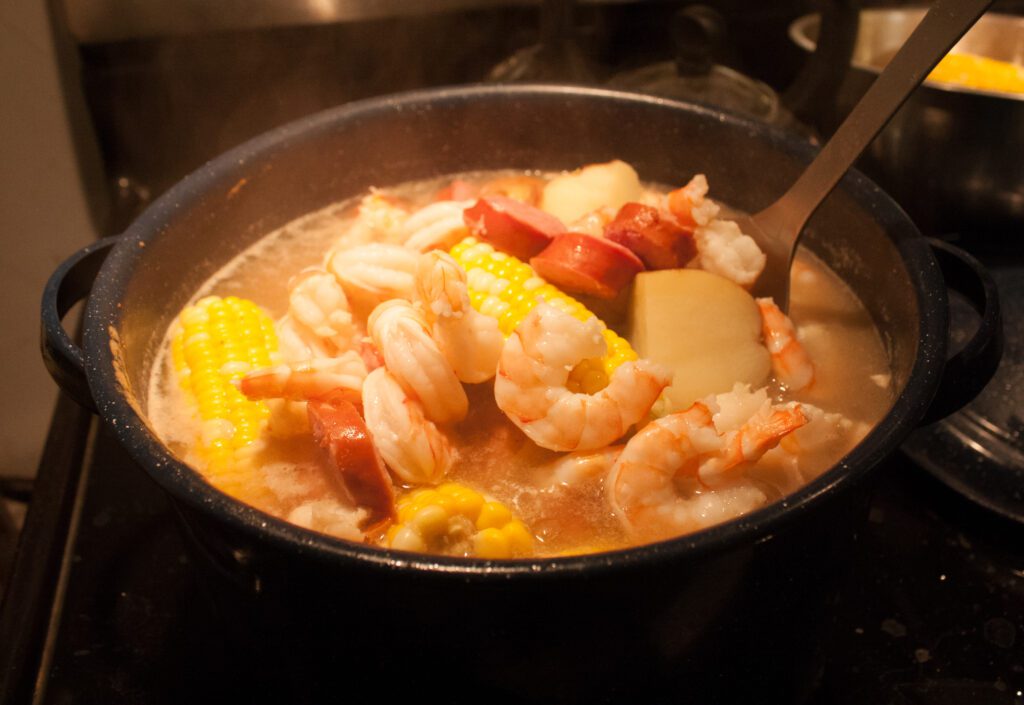 Charleston's markets are a treasure trove of local produce and artisanal goods. The Charleston City Market is an iconic destination, featuring handmade crafts and local delicacies. The Farmers Market at Marion Square is a vibrant showcase of farm-fresh products and gourmet treats.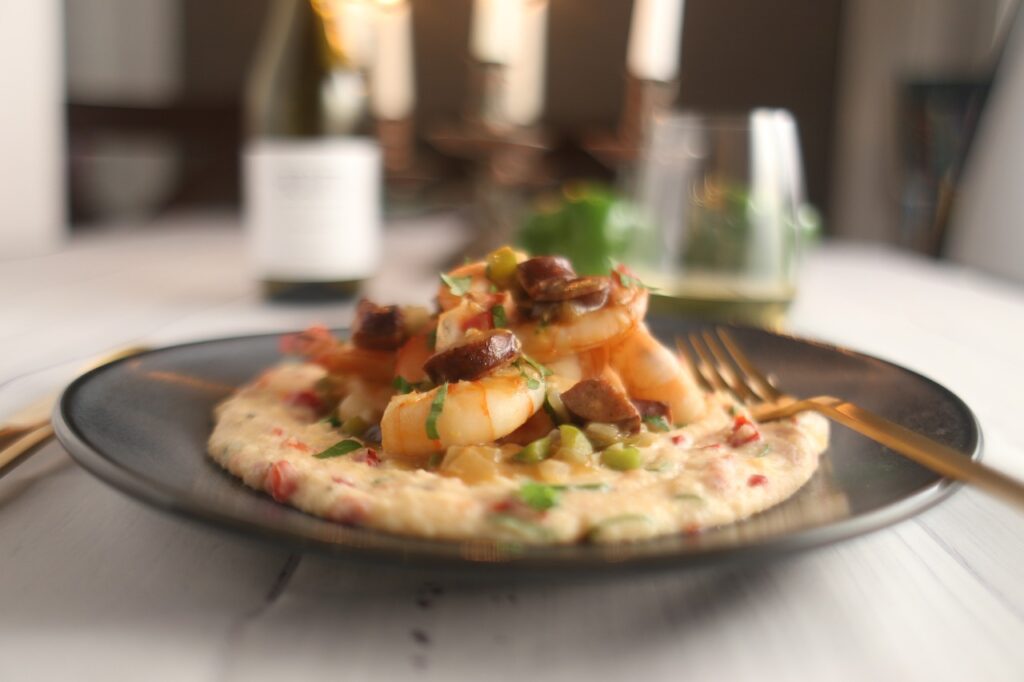 Local and traditional foods in Charleston celebrate the Lowcountry cuisine. Besides the grits, seafood, and she-crab soup, Charleston also boasts a rich barbecue tradition, with succulent pulled pork sandwiches and ribs being favorites among locals and visitors alike.
Photo Credit to 1778011, A13ean, and gmockbee