20. Vancouver, Canada
Vancouver, Canada, is a culinary haven, boasting a diverse range of dining experiences that reflect its rich cultural tapestry. Three of the city's best restaurants that stand out are Vij's, a renowned Indian fusion eatery; Hawksworth Restaurant celebrated for its contemporary Canadian cuisine; and Miku, a top-tier sushi destination. At Vij's, you'll savor exquisite dishes like lamb popsicles, a culinary masterpiece. Meanwhile, Hawksworth Restaurant tantalizes your taste buds with dishes such as Pacific sablefish. Miku offers a unique twist on sushi, featuring the famous "aburi" flame-seared sushi.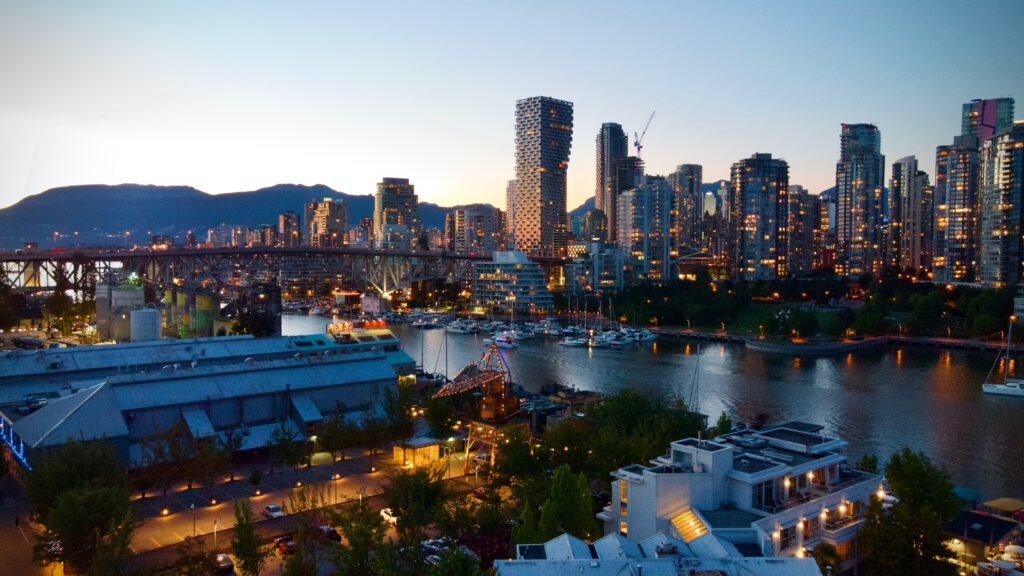 For those seeking a vibrant nightlife scene, Vancouver's two best bars are The Keefer Bar and Prohibition. The Keefer Bar is a dimly lit apothecary, cocktail haven where mixologists craft unique concoctions using Asian-inspired ingredients. At Prohibition, a Vancouver secret, you can enjoy classic cocktails in a Roaring Twenties-style ambiance.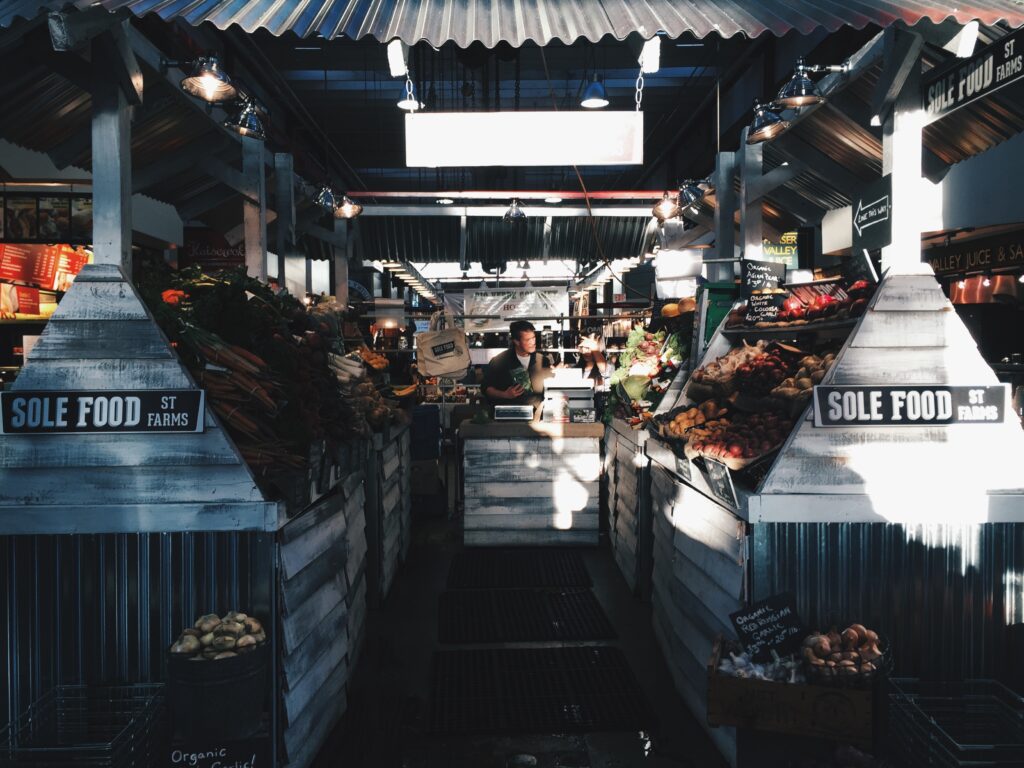 Vancouver's markets offer an array of fresh, local produce and artisanal goods. The Granville Island Public Market is a local gem, brimming with fresh seafood, gourmet cheeses, and handcrafted chocolates. Additionally, the Vancouver Farmers Markets are scattered throughout the city, showcasing organic fruits and vegetables, and handcrafted goodies.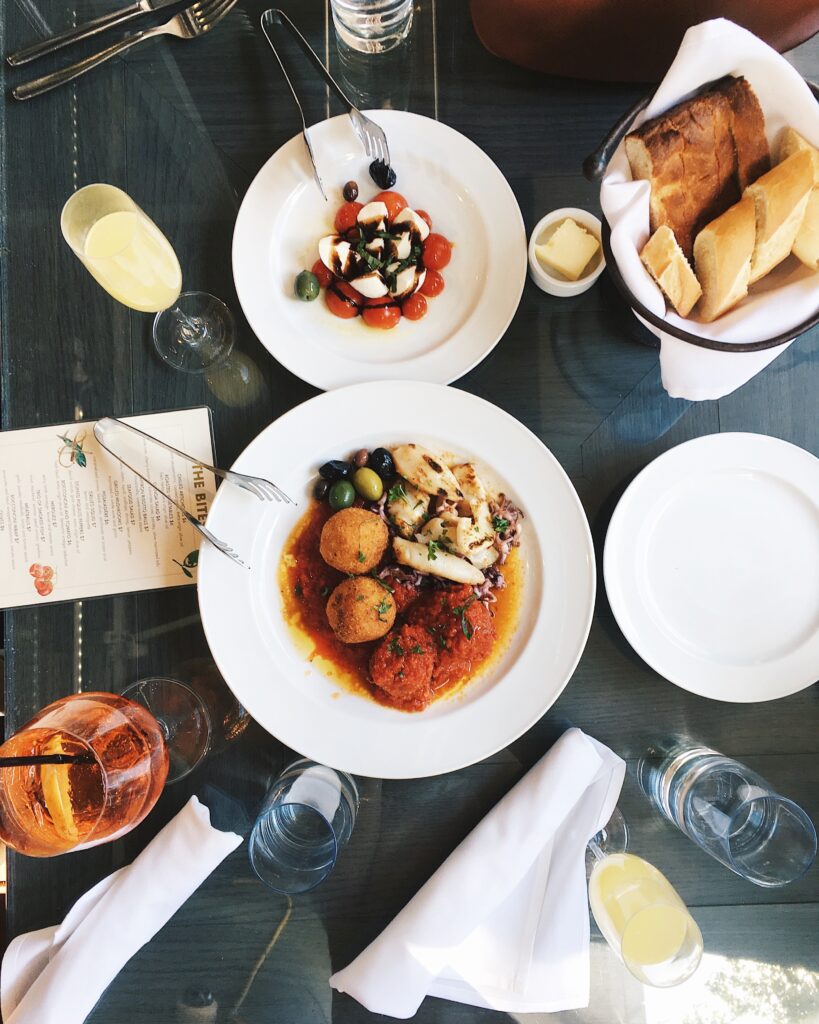 When it comes to local and traditional foods, don't miss the iconic salmon dishes, like cedar-planked salmon, a delicacy cooked on wooden planks to infuse smoky flavor. Poutine, a Canadian classic, is also a must-try, featuring crispy fries smothered in cheese curds and gravy. Vancouver's rich culinary scene truly reflects the city's cultural diversity and culinary creativity, making it a food lover's paradise.
Photo Credit to JP Holecka, Triplada, Marissa Grootes
19. Ho Chi Minh City, Vietnam
Ho Chi Minh City, formerly known as Saigon, offers a gastronomic journey through Vietnam's rich culinary heritage. The city boasts an array of restaurants that stand out, with three of the best being Nha Hang Ngon, renowned for its authentic Vietnamese dishes; Cuc Gach Quan, a hidden gem with a rustic charm; and Propaganda Bistro, known for its creative fusion cuisine. At Nha Hang Ngon, you can savor traditional pho and fresh spring rolls, made to perfection. Cuc Gach Quan takes you back in time with classic Vietnamese home-cooked recipes. Meanwhile, Propaganda Bistro offers a contemporary twist on local flavors, combining tradition with innovation.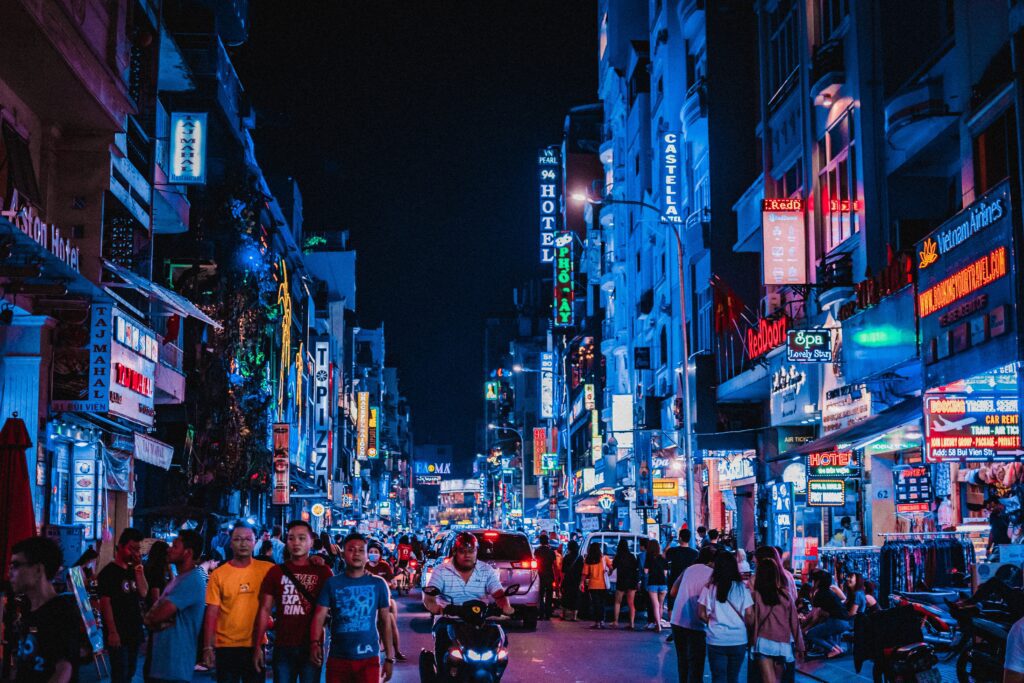 For a vibrant nightlife experience, two of the best bars in Ho Chi Minh City are The View Rooftop Bar and Saigon Rooftop Bar. The View Rooftop Bar offers breathtaking cityscape views and a variety of cocktails, while Saigon Saigon Rooftop Bar is a historic institution known for its live music and classic drinks.
Visiting the bustling markets in Ho Chi Minh is a must for food enthusiasts. The Ben Thanh Market is a bustling hub for street food and local delicacies. Here, you can sample dishes like banh mi, a delicious Vietnamese sandwich, and enjoy fresh fruits and coffee.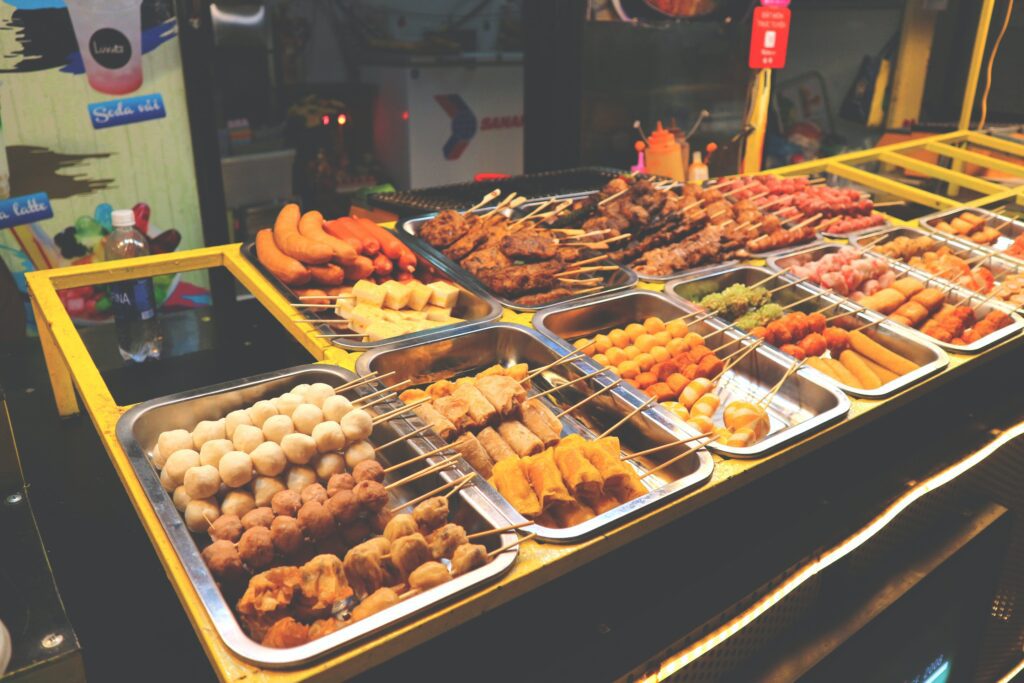 Local and traditional foods are abundant in Ho Chi Minh, with the iconic pho, a fragrant noodle soup with tender beef or chicken, being a must-try dish. Com tam, broken rice with grilled pork, is another local favorite. You can also explore the vibrant street food scene, featuring dishes like banh xeo (savory Vietnamese crepes) and goi cuon (fresh spring rolls), all offering an authentic taste of Vietnam's culinary heritage. Ho Chi Minh City's culinary landscape is a true reflection of the country's diverse and delectable food culture.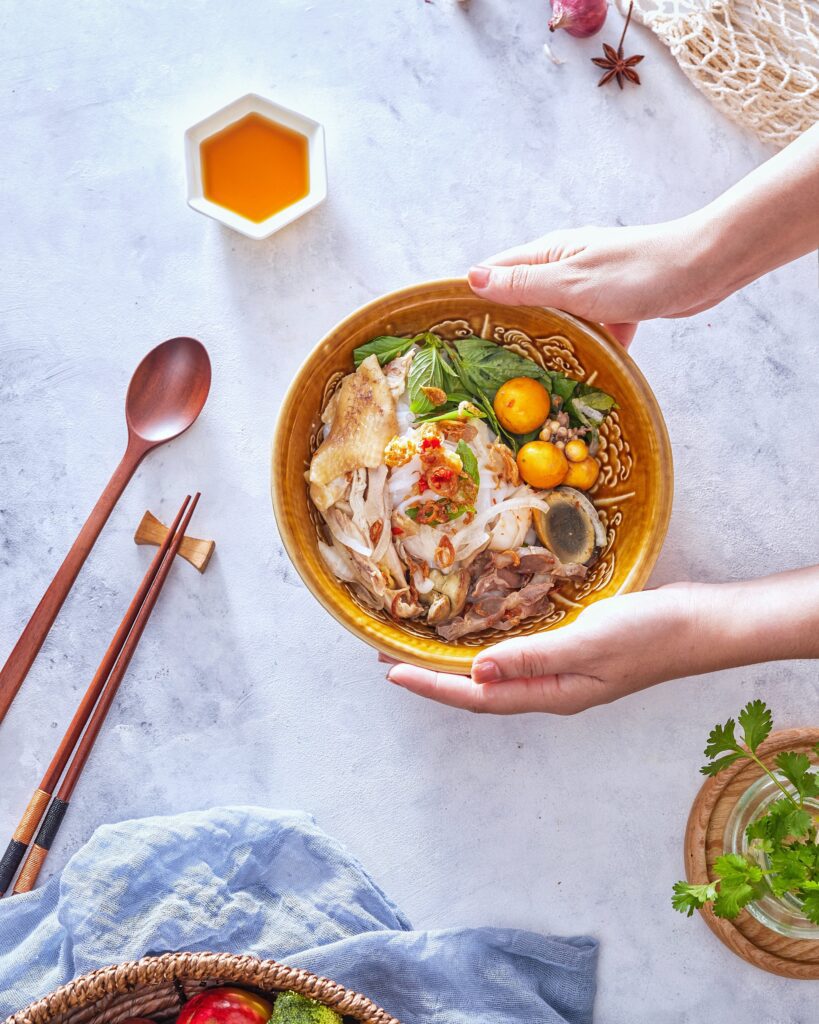 Photo Credit to Georgios Domouchtsidis, Anh Vy