# 30. Kyoto, Japan
The first restaurant to hit is Kikunoi, a Michelin-starred restaurant serving traditional Japanese kaiseki meals in a beautifully designed setting. Second, Hyotei has been serving Kyoto-style haute cuisine for over 400 years, featuring locally sourced ingredients cooked to perfection. Finally, Nishiki Ibuki is a lesser-known gem, offering modern Japanese cuisine with an experimental twist.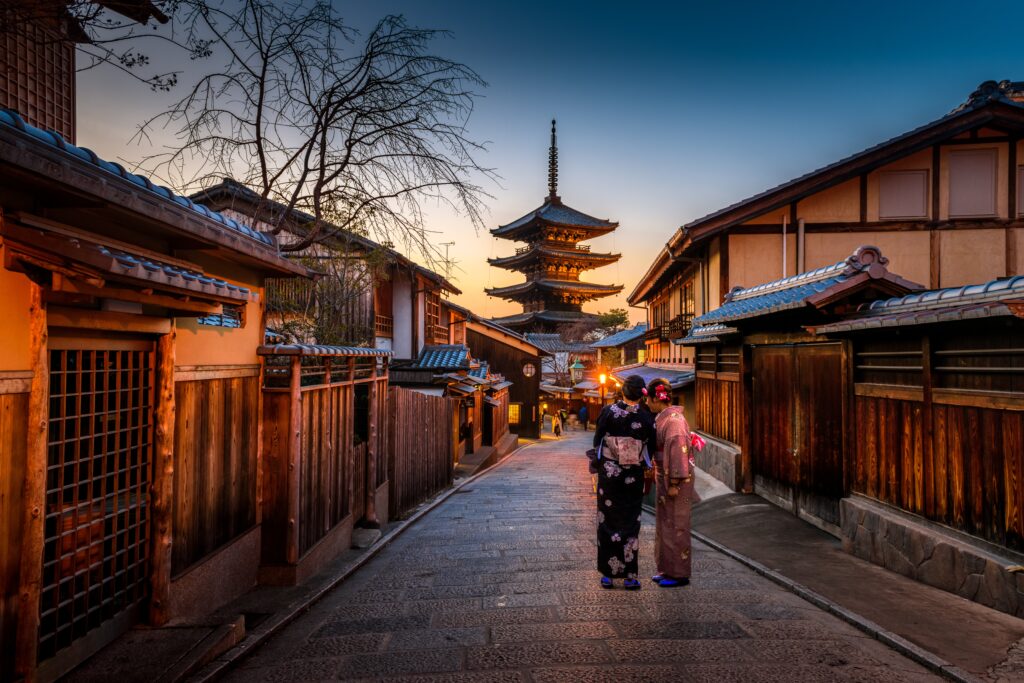 For those looking for a drink after a long day exploring the city, Kyoto offers some of the best bars in Japan. First, the Wargo Bar offers a chic atmosphere with experimental cocktails and tasty cuisine. Second, the Owl Lounge serves up unique cocktails while giving customers a chance to interact with live birds.
Kyoto has an array of markets that offer a cultural experience and allow visitors to taste the city's freshest products. The first market to check out is Nishiki Market, in the heart of the city, where locals go to buy ingredients for homemade dishes. Second, the Kamo River Market, located near the riverbank, sells fresh seasonal products such as fish, veggies, and fruits.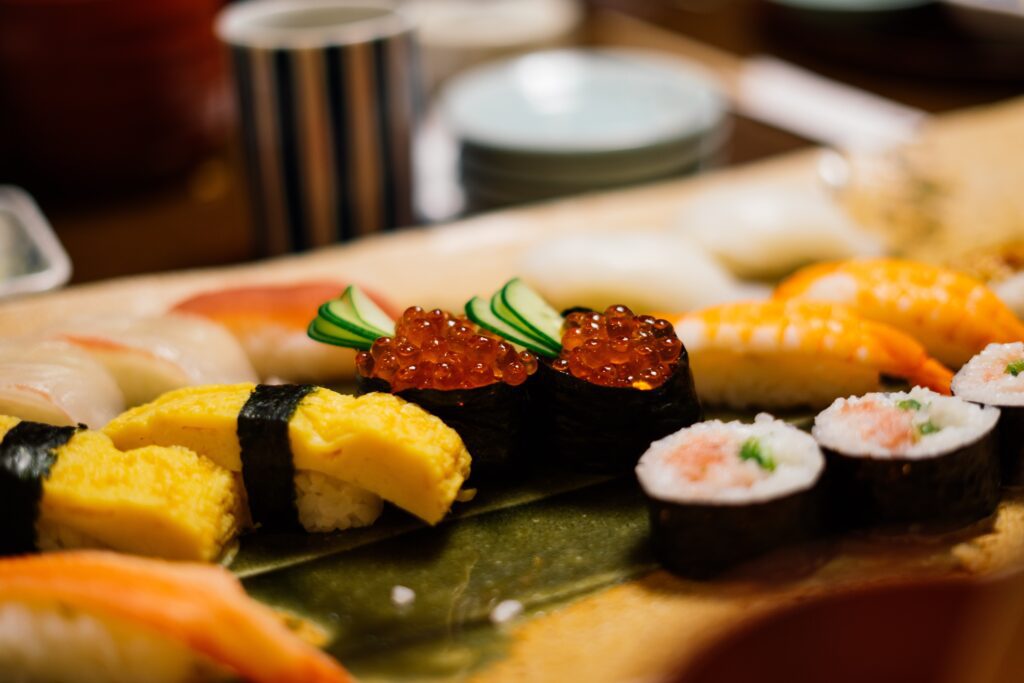 Finally, Kyoto has numerous local dishes that visitors should try when in the city. The first must-try dish is Kyoto-style sushi, which needs no description — other than probably it is gonna be (one) the best the universe offers when in Kyoto. Second, yudofu, Silken tofu cooked in a warm dashi broth, is another traditional dish that offers a unique take on tofu. And, last but not least, Kyoto-style ramen, which differs from traditional ramen, with a clear and light broth that highlights the taste of the noodles.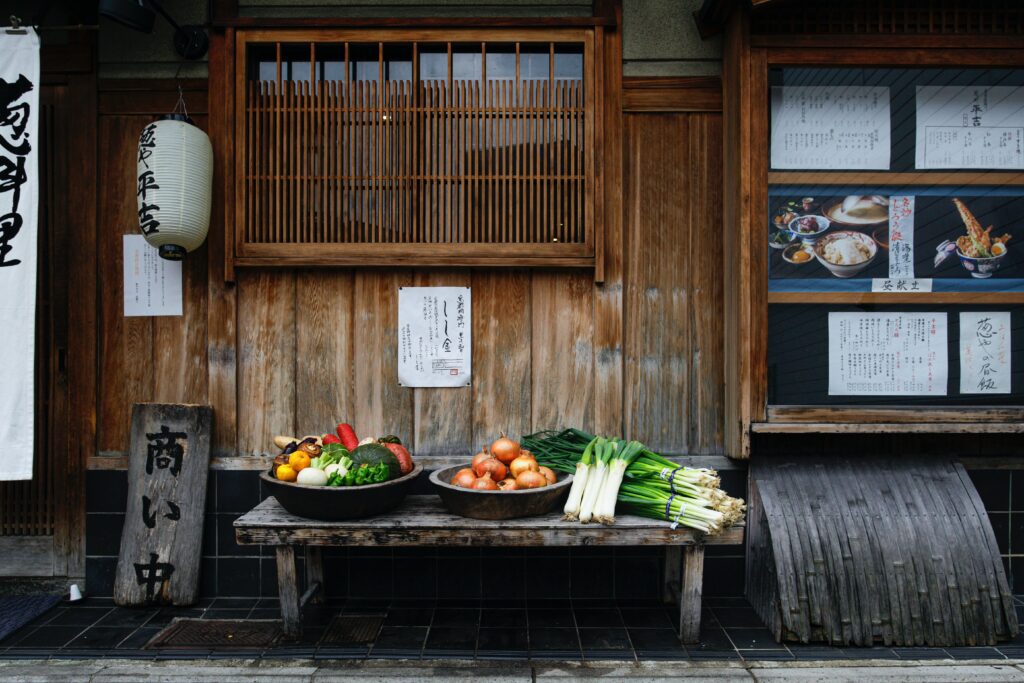 Photo Credit to Sorasek, Baby Abbas, and Daniel Schludi
# 29. Oaxaca, Mexico
This city is known for its rich cultural heritage that is reflected in its food. First on our list is Los Danzantes serves authentic Oaxacan cuisine, with a focus on traditional mole dishes. Second, Restaurante Casa Oaxaca offers stunning views and a modern take on Oaxacan cuisine while featuring locally sourced ingredients. Finally, La Olla is a charming restaurant that serves authentic Mexican cuisine, including delicious tlayudas, a local specialty made with a large, crunchy tortilla topped with beans, cheese, and meat.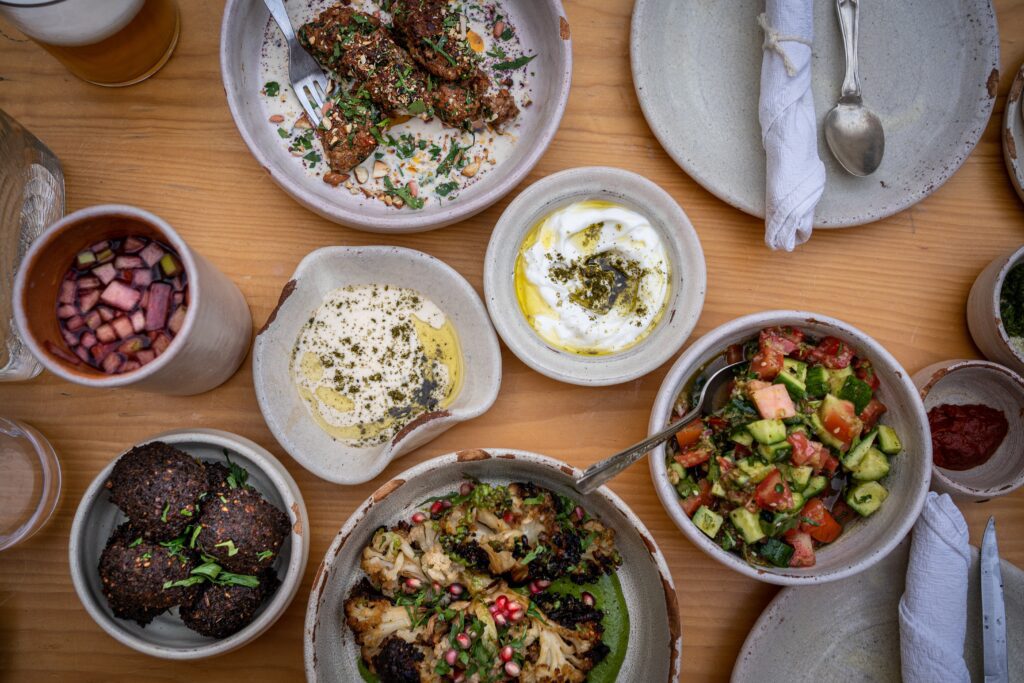 Oaxaca also boasts some of the best bars in the region. If you're up for some drinks after a day of exploring, visit the Mezcaloteca or the El Destilado. These bars offer a wide variety of mezcal and other Oaxacan spirits, and the staff is always happy to help you find the perfect drink.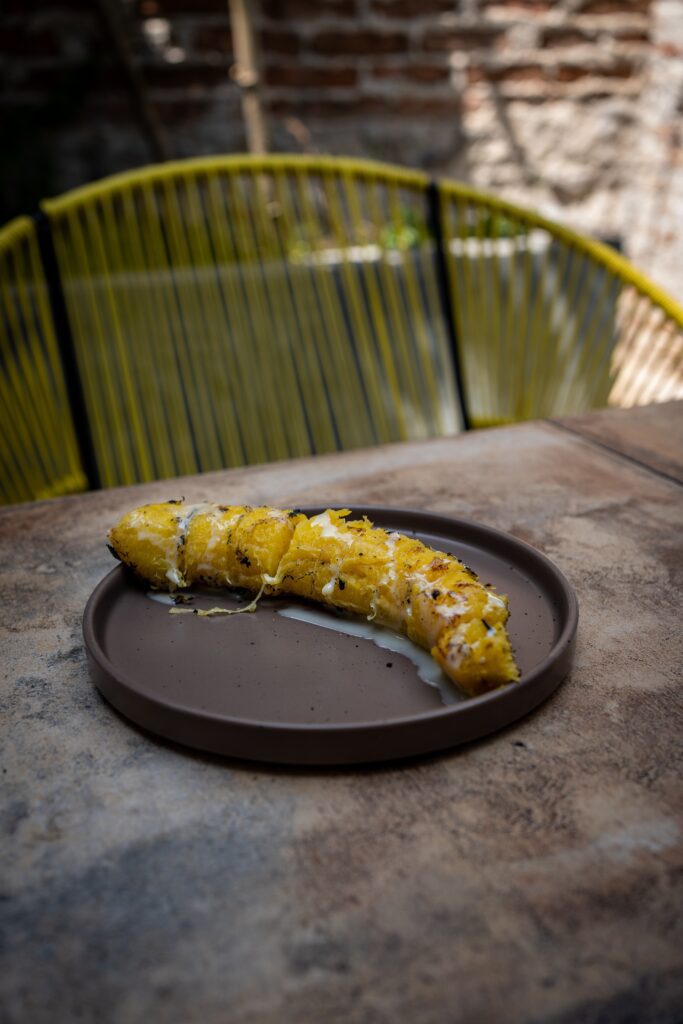 Oaxaca is famous for its vibrant markets, and the one you cannot miss is the Mercado de Benito Juarez. This market features colorful stalls selling everything from handmade crafts to local ingredients. You'll find fruit, vegetables, spices, and all the ingredients you need to make a delicious Oaxacan meal right at your fingertips.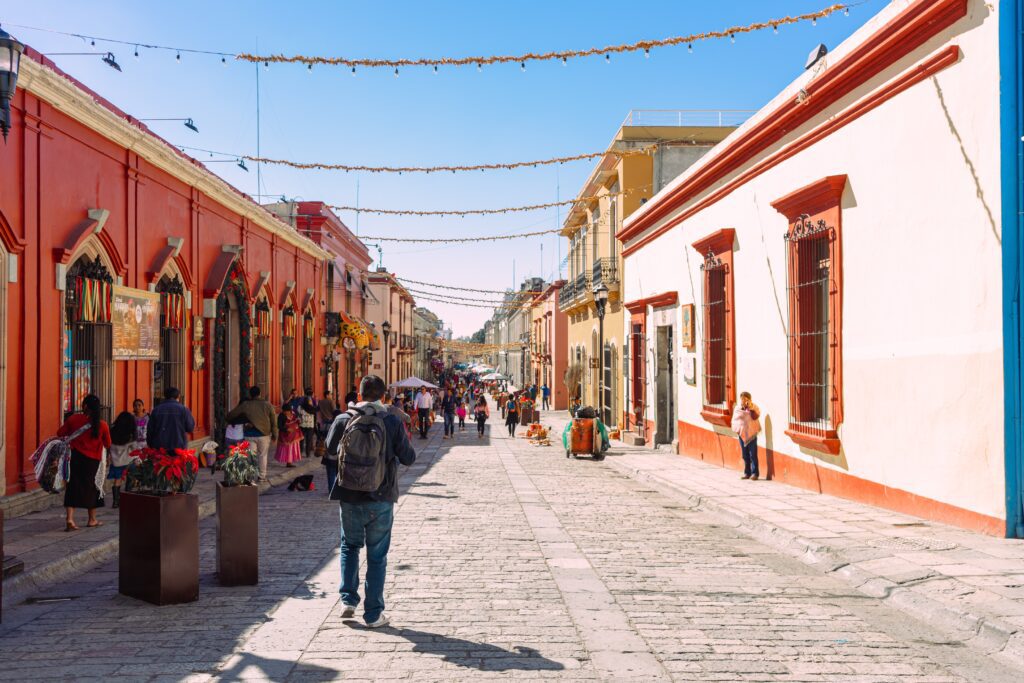 Photo Credit to Alexandra Tran and Roman Lopez