#32. Chiang Mai, Thailand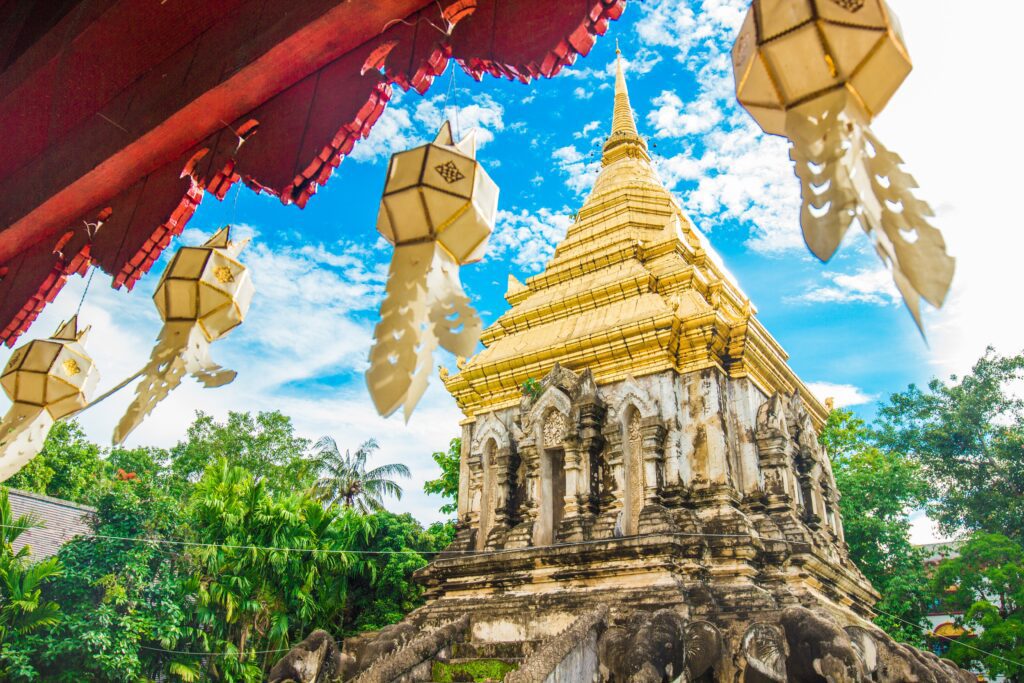 Chiang Mai, located in Northern Thailand, is famous for its rich food culture and vibrant markets. One of the best restaurants to try traditional Northern Thai cuisine is Huen Phen, located in the heart of the city. This restaurant has been serving up local dishes such as khao soi (curried noodles) and gaeng hang lay (pork curry) for over 50 years. Another top pick is Tong Tem Toh, a vegetarian restaurant that is known for its creative meatless versions of classic Thai dishes.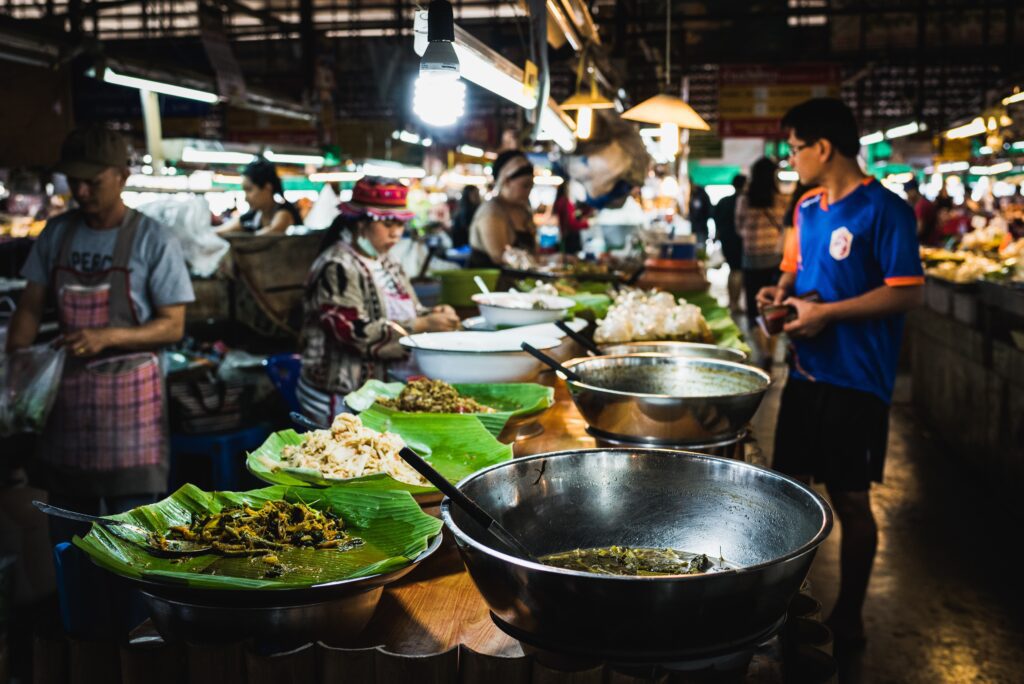 One of the best bars to try local craft beer is The Beer Lab, which features a rotating selection of craft beers from Chiang Mai and other parts of Thailand. Another popular choice is The North Gate Jazz Co-Op, a laid-back jazz bar that features live music and a cozy atmosphere.
Visitors to Chiang Mai cannot miss the city's vibrant night markets. The Sunday Walking Street Market is a must-visit, featuring artisanal handicrafts, street food, and live music. Another popular choice is the Night Bazaar, which is open every night and features a variety of clothing, souvenirs, and street food.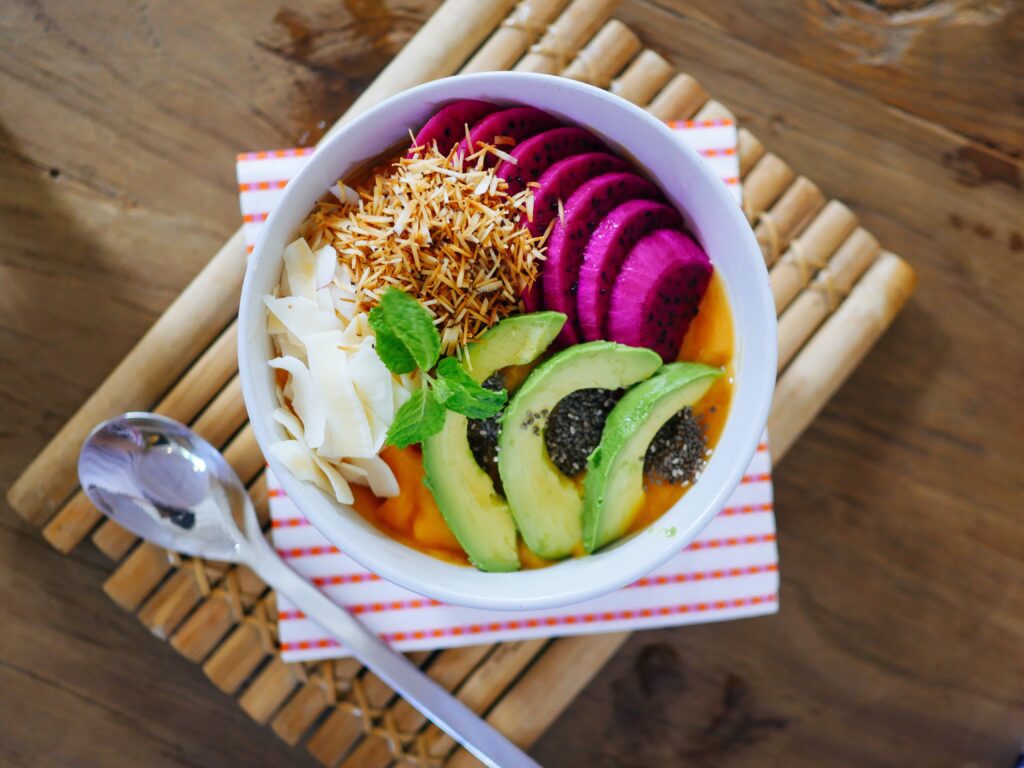 Traditional Northern Thai cuisine highlights a unique blend of flavors and spices. One must-try dish when visiting Chiang Mai (other than khao soi – mentioned above) is larb, a spicy minced meat salad that combines ground meat with fragrant herbs and spices. Lastly, visitors should try sai ua, a Northern Thai sausage made with spicy ground pork and fragrant lemongrass.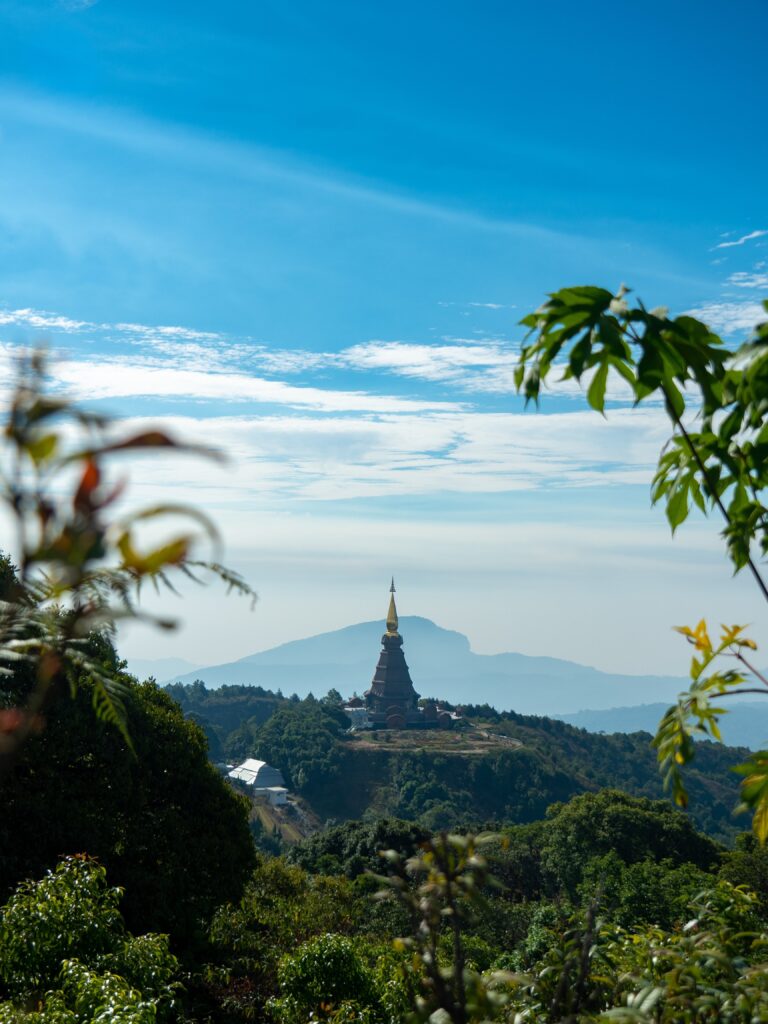 Photo Credit to Cheese Yang, Zach Inglis, Haydn Golden, Mariana Montes
#31. Singapore
Singapore is a culinary paradise, offering a diverse array of traditional and contemporary cuisines. For restaurants, we start with Odette, located in the National Gallery Singapore. This Michelin-starred restaurant features a seasonal menu that highlights local ingredients and flavors. Another top pick is Burnt Ends, which offers a unique take on barbecue cuisine and is consistently ranked as one of Asia's top restaurants.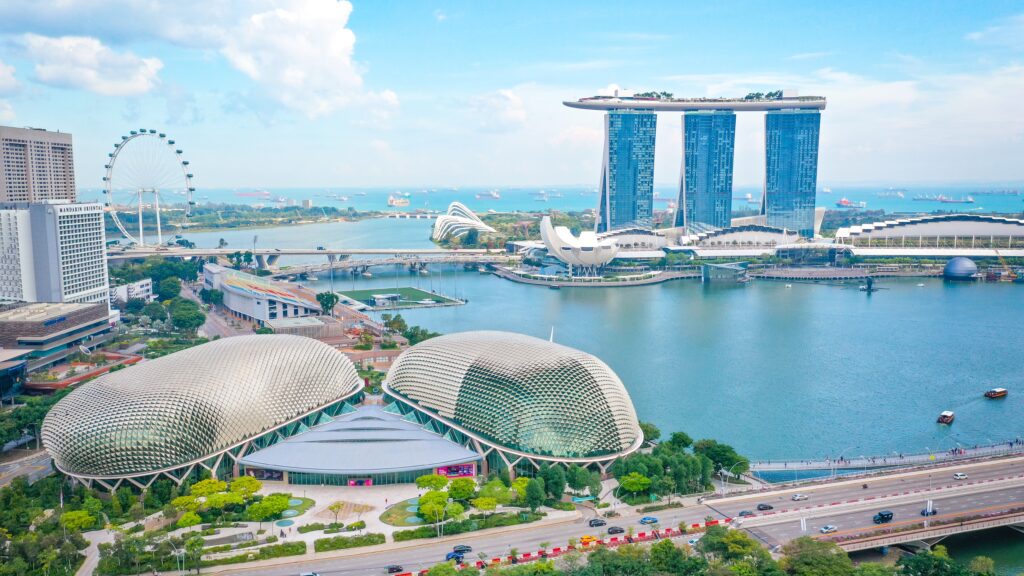 One of the best bars to try innovative cocktails is Atlas, which features a stunning Art Deco-inspired interior and an extensive collection of gins from around the world. Another popular choice is Native, which is known for its inventive use of regional ingredients in its cocktails.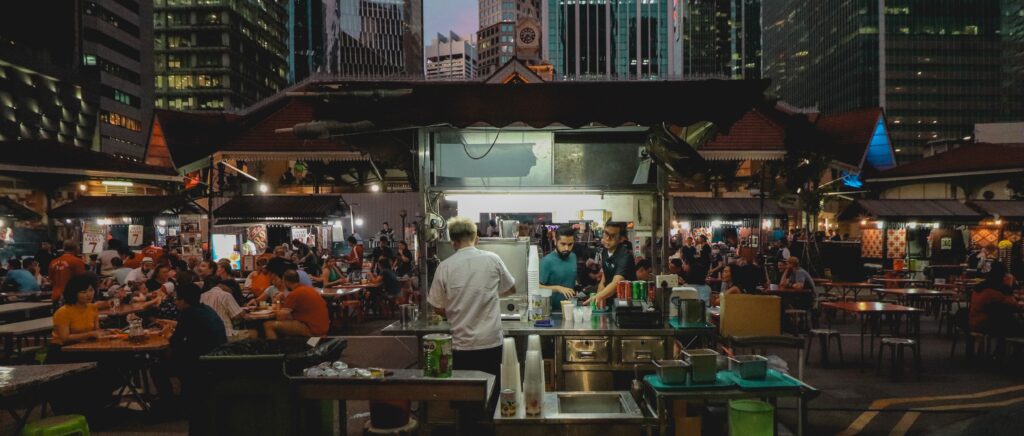 One of the best markets to experience local foods and flavors is the Maxwell Food Centre, which is located in the heart of Chinatown. This bustling hawker center offers a wide selection of dishes from all over Singapore, including the famous Hainanese chicken rice and char kway teow noodles. Another popular choice is the Tekka Centre, which features a vibrant wet market as well as many food stalls serving up traditional Indian dishes such as roti prata and biryani.
Singaporean cuisine is a blend of Chinese, Malay, Indian, and Western influences. One must-try dish is laksa, a spicy noodle soup that is a popular breakfast dish in Singapore. Another traditional favorite is satay, a skewered meat dish that is typically served with a rich peanut sauce and cucumber chunks.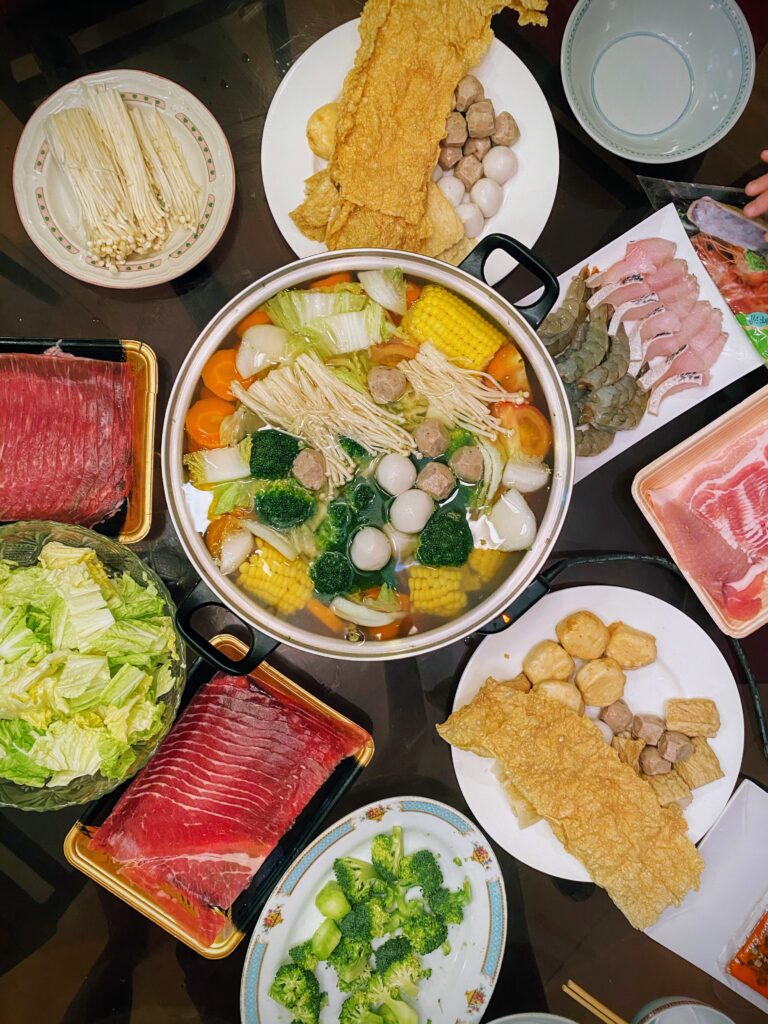 Photo Credit to Meric Dagli, Ethan Hu, and Cera Mu