This blog list is part of AWT's MegaLists Series, 151 Most Beautiful Cities in the World.
20. Venice, Italy
Venice, the "Floating City," is a masterpiece of architectural elegance and aquatic wonder. The Grand Canal, a waterway weaving through the heart of the city, is lined with opulent palazzi, reflecting in the shimmering waters. The iconic Rialto Bridge, a testament to Venetian engineering, connects bustling markets and historic districts.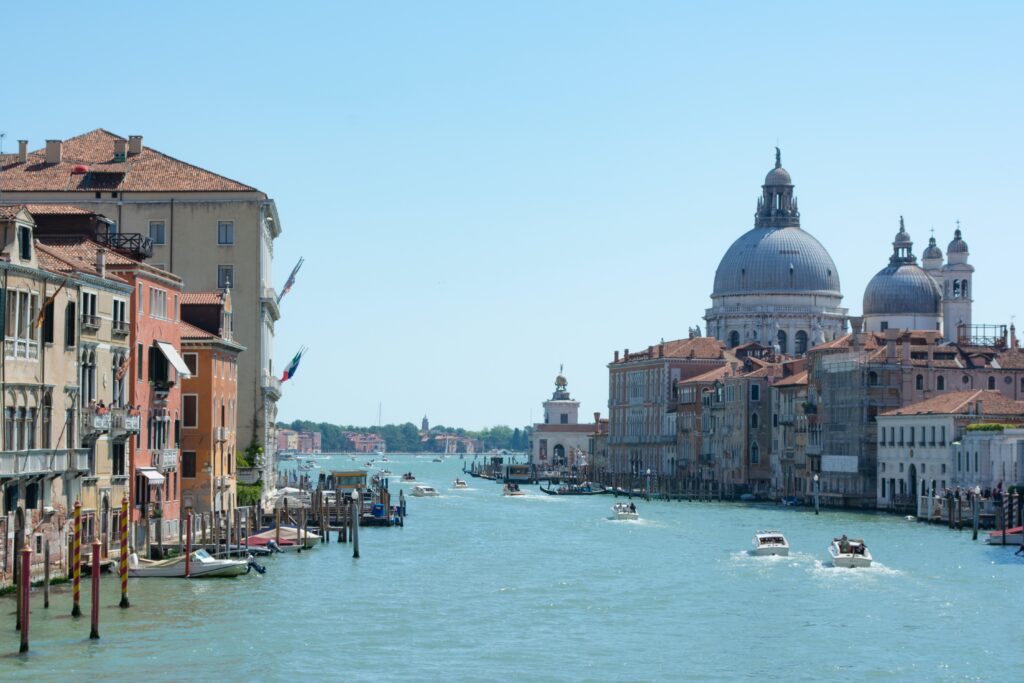 St. Mark's Square, surrounded by architectural treasures, is dominated by St. Mark's Basilica with its intricate Byzantine mosaics. The Doge's Palace, an epitome of Venetian Gothic, narrates the city's political history and showcases opulent chambers.
Venice's labyrinth of narrow alleyways and picturesque bridges is an adventure of discovery. The Bridge of Sighs, connecting the palace to the prison, stirs imaginations with its melancholic lore.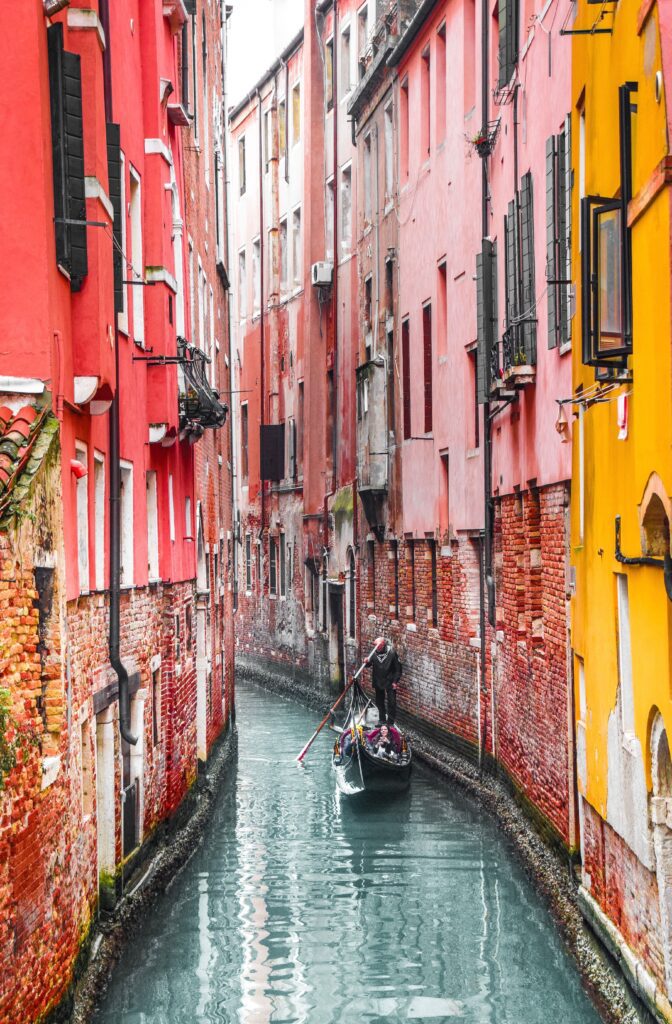 The enchanting neighborhoods of Cannaregio and Dorsoduro unveil local life, while the islands of Murano and Burano offer artisanal crafts and vibrant homes.
The magic of Venice lies in its gondola-filled canals, its reflections in the waters of the Adriatic, and its timeless allure that transports visitors to another era. It's a city where every corner is a work of art, every canal a story, and every piazza a stage for life's theatre. Venice is a symphony of architecture and water, a dream-like realm that invites travelers to fall in love with its beauty and romantic charm.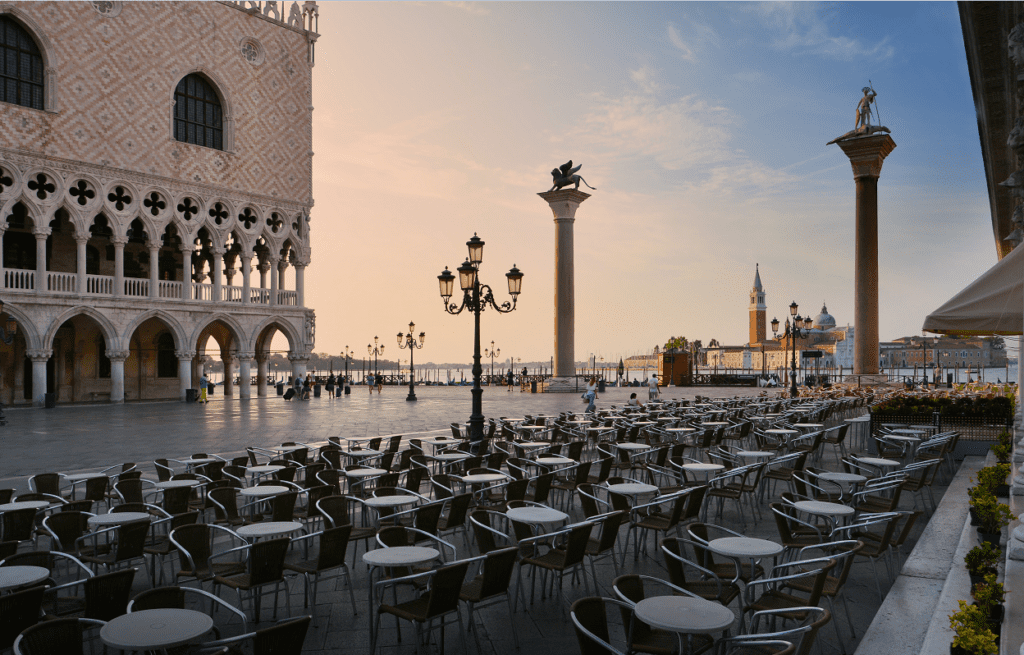 Photo Credit to Jutta Weber, Tom Podmore, Lukas Krasa
19. San Miguel de Allende, Mexico
San Miguel de Allende, a colonial gem in Mexico's heartland, unfolds as a timeless canvas of artistry, culture, and architectural splendor. The Parroquia de San Miguel Arcángel, a neo-Gothic masterpiece, graces the central square with its pink spires that punctuate the sky. Cobblestone streets and pastel-hued facades define the historic center, a UNESCO World Heritage site that exudes old-world charm.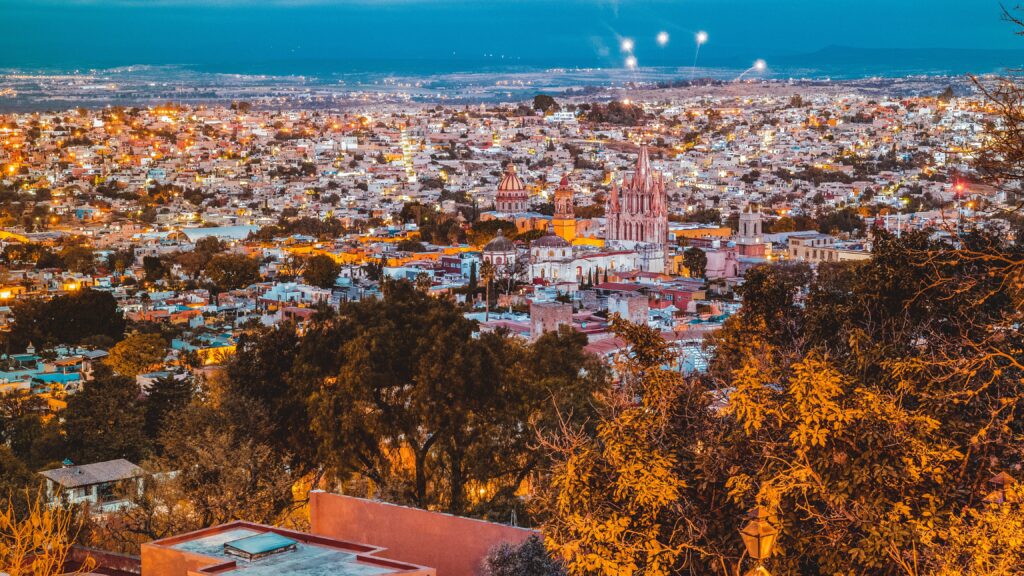 El Jardín, the main plaza, is a hub of activity, surrounded by cafés and boutiques. The Instituto Allende, an iconic building, offers cultural courses and panoramic views from its rooftop terrace.
The El Charco del Ingenio Botanical Garden, a desert oasis, preserves native plants and cacti against a backdrop of rugged landscapes. Nearby, the Sanctuary of Atotonilco enchants with its intricate baroque frescoes.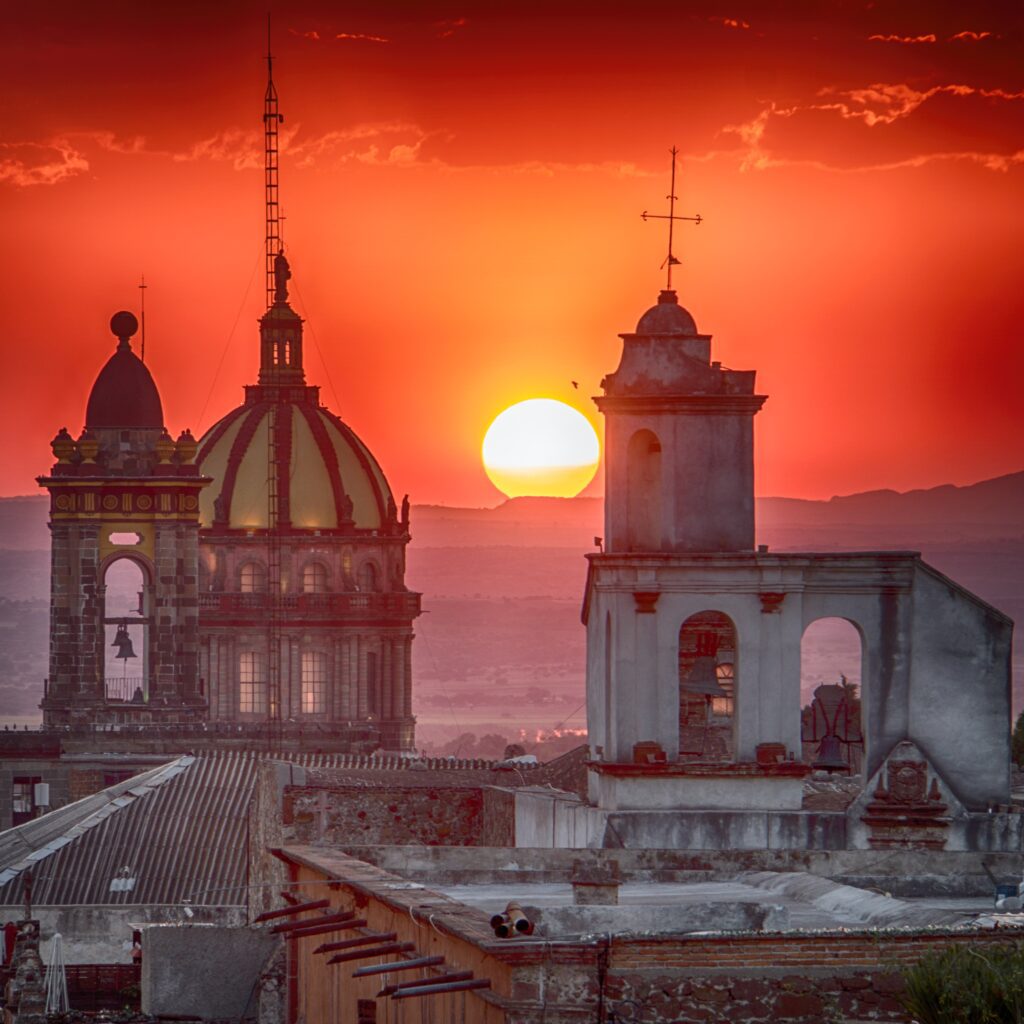 Artisans' markets abound, offering traditional crafts and textiles, while galleries showcase contemporary works. The Casa de Allende Museum, once the birthplace of Ignacio Allende, celebrates the town's role in Mexico's fight for independence.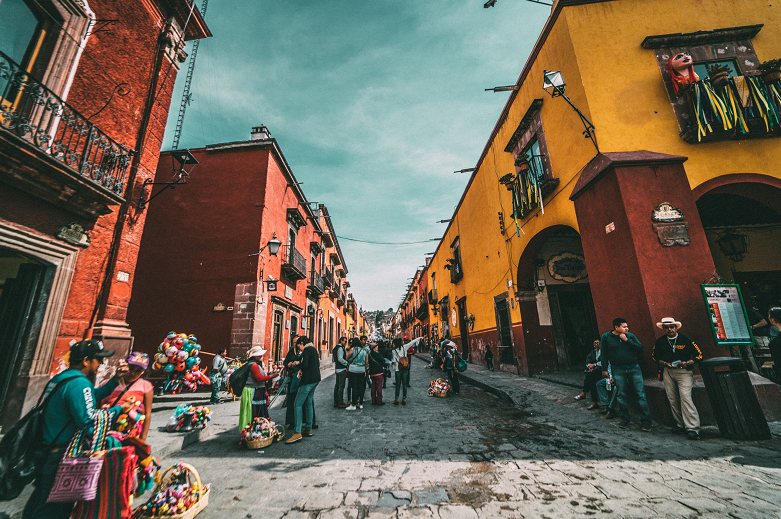 San Miguel's beauty extends beyond its structures; it's in the rhythms of its festivals, the notes of its mariachi music, and the warmth of its people. It's a place where history and creativity interlace, where streets and buildings seem to whisper stories of the past, inviting visitors to immerse themselves in the colors, flavors, and traditions that shape this captivating Mexican treasure.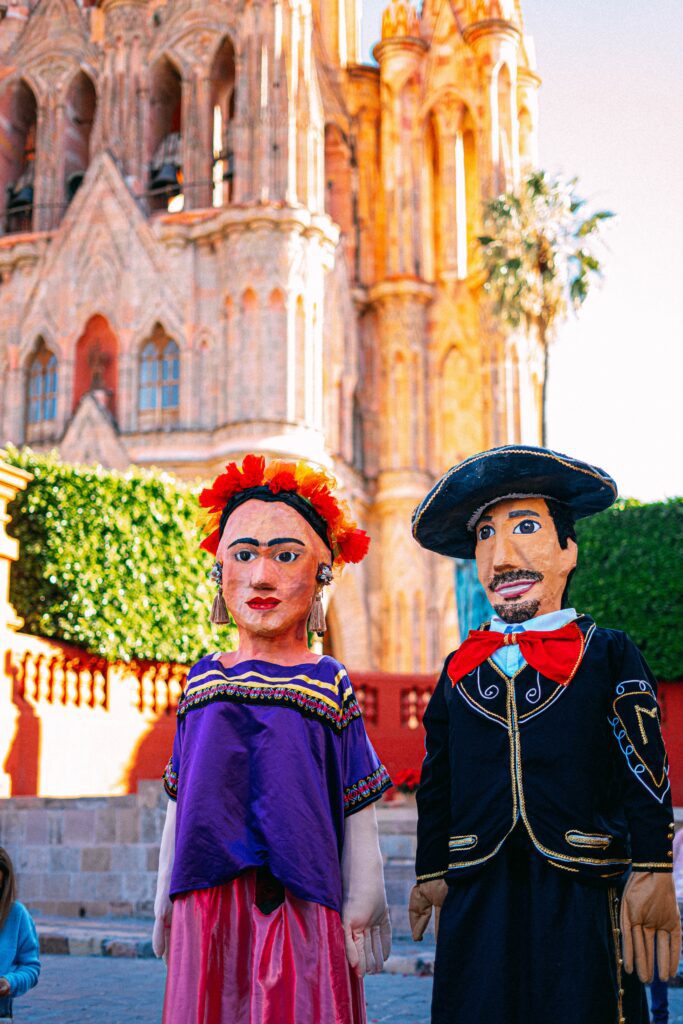 Photo Credit to Daniel Joffe, Jezael Melgoza, and Alba Rebecca
18. Chefchaouen, Morocco
Chefchaouen, nestled in the Rif Mountains of Morocco, is a mesmerizing blue-hued oasis that seems plucked from a dream. The entire town is a masterpiece of azure, with buildings, alleyways, and walls painted in shades of blue that create a soothing and enchanting ambiance.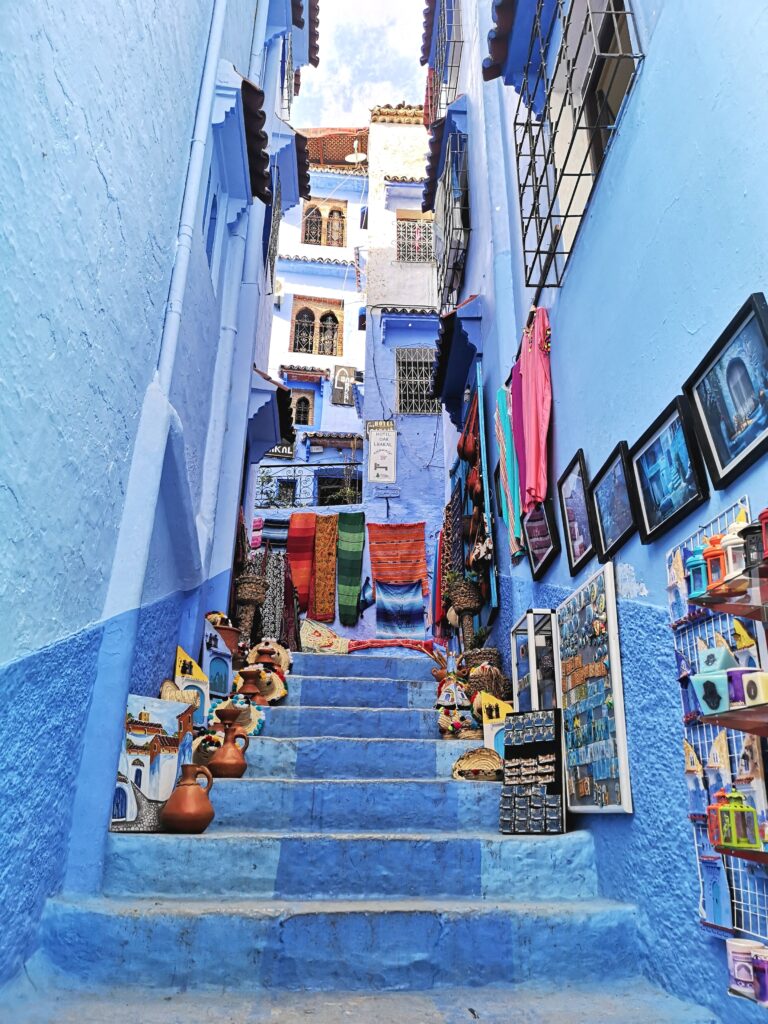 The medina, or old town, is a labyrinth of narrow streets adorned with blue facades and intricate doorways, transporting visitors into a realm of tranquility. The Grand Mosque, with its simple elegance, stands as a focal point amidst the blue tapestry.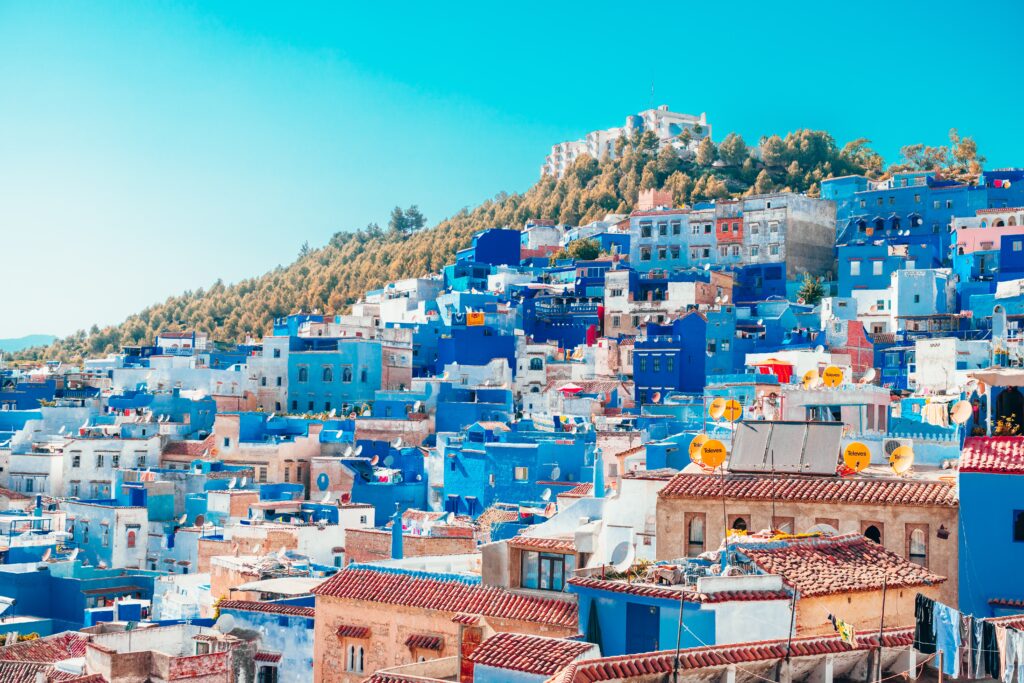 Ras El Maa, a natural spring, invites serenity with its crystalline waters surrounded by lush vegetation. The ancient Kasbah, a fortress perched on a hill, offers panoramic views of the town and mountains.
Local markets come alive with vibrant textiles, handmade crafts, and the aroma of spices, enriching the cultural experience. The Spanish Mosque, just outside the town, provides breathtaking vistas of the blue town below and the rolling landscape.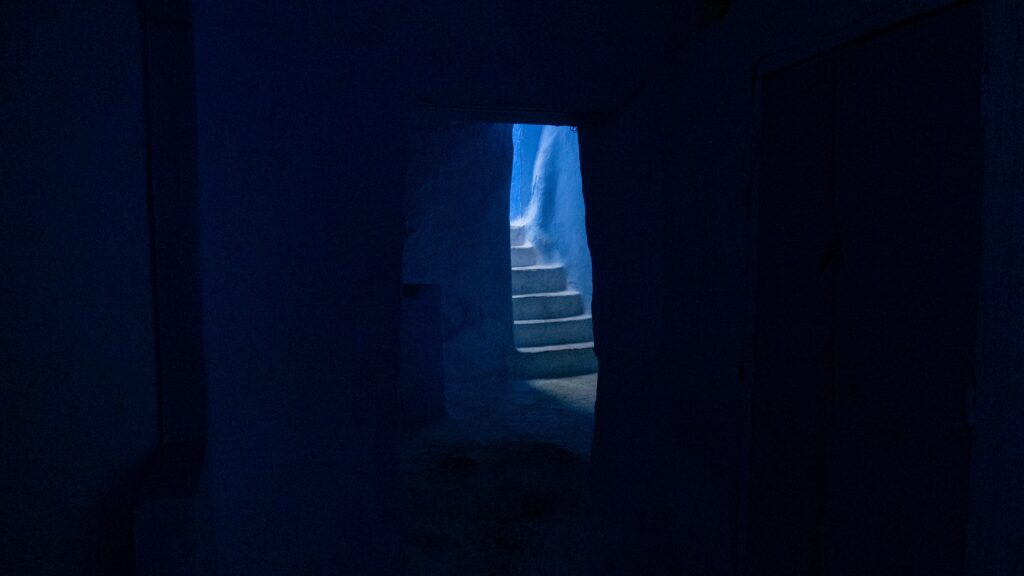 Chefchaouen's allure lies not just in its physical beauty but in its calming atmosphere – a sensory journey of color, sound, and scents. It's a place where time slows, and the blue hues seem to paint stories of a simpler life, inviting travelers to explore its maze-like streets and savor the unique charm of this Moroccan jewel.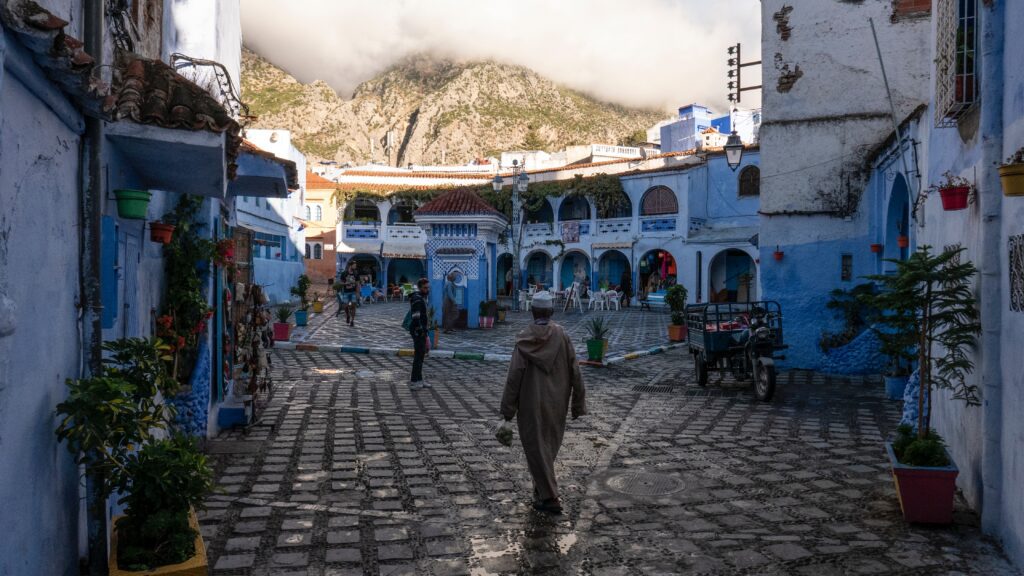 Photo Credit to Tienko Dima, Heidi Kaden, and Fabio Santaniello Bruun
17. Dubrovnik, Croatia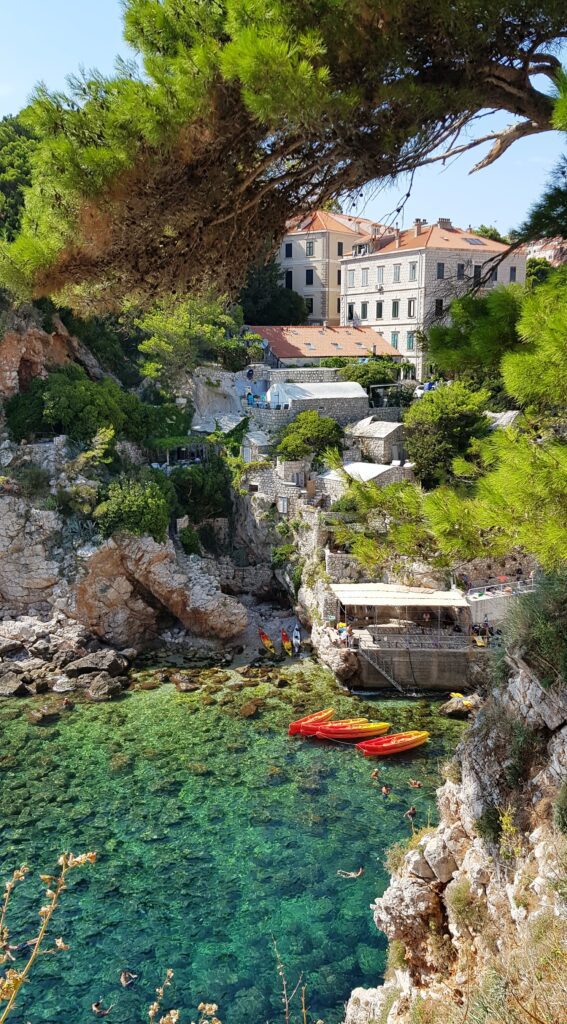 Dubrovnik, Croatia's gem on the Adriatic Sea, enchants visitors with its medieval allure and coastal elegance. The ancient city walls, encircling the old town like a protective embrace, offer panoramic views of red-roofed buildings and the azure sea beyond. The Stradun, a limestone-paved street, is the heart of the old town, lined with historic structures and bustling cafés.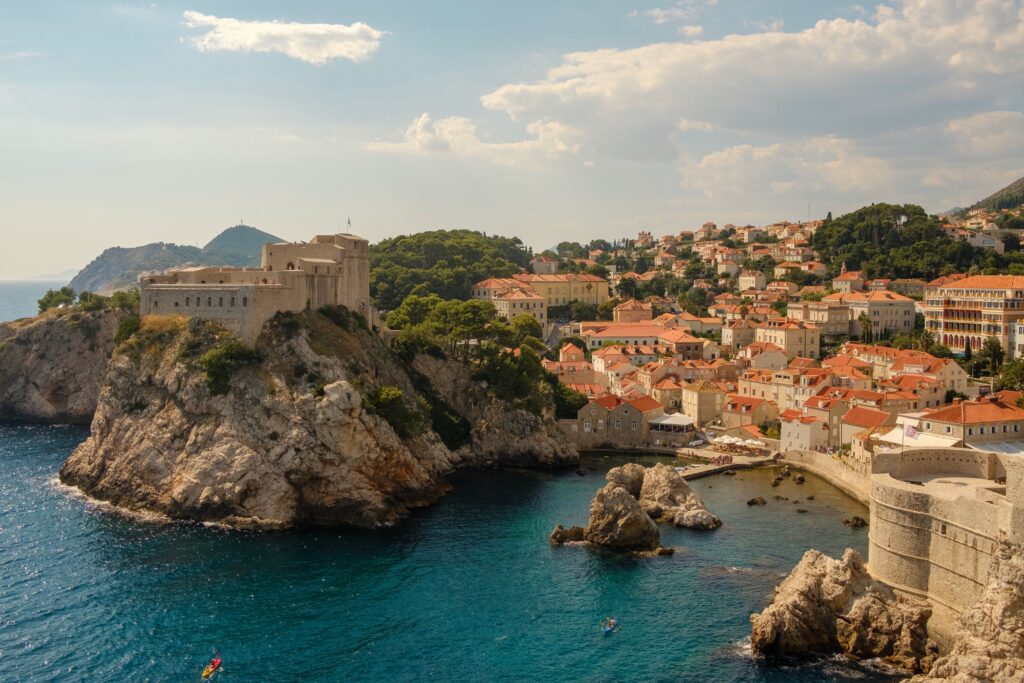 Dubrovnik's fortified beauty is epitomized by the Lovrijenac Fortress, perched dramatically atop a rocky outcrop, and the Rector's Palace, an exquisite blend of architectural styles. The Sponza Palace, with its elegant colonnade, houses the city's historical archives.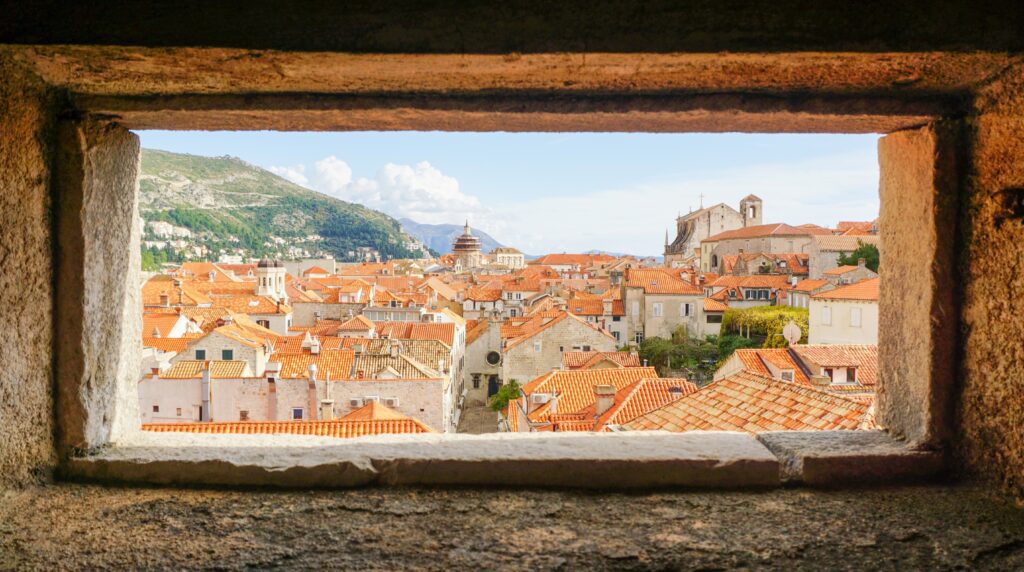 The city's maritime charm unfolds at the Old Port, where ships dock beneath ancient stone walls. Lokrum Island, a short boat ride away, offers lush gardens and the Dead Sea, a saltwater lake framed by pines.
The city's natural beauty is equally captivating; Banje Beach offers a slice of paradise with its clear waters and stunning backdrop, while Dubrovnik's cliffside cable car ride reveals awe-inspiring vistas.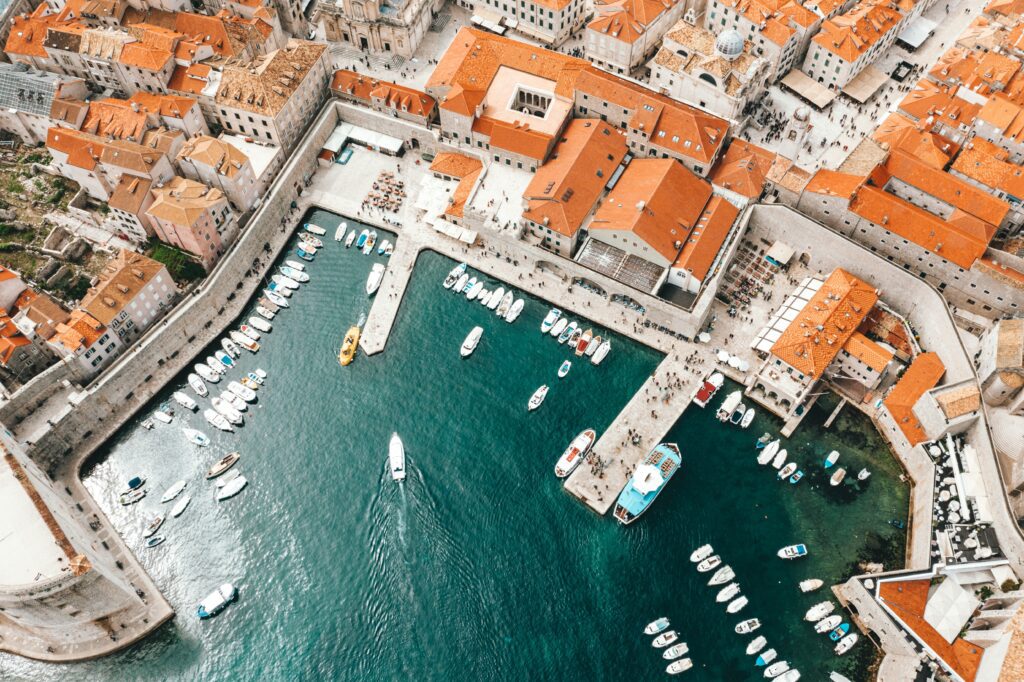 Dubrovnik's beauty extends beyond its structures; it's in the laughter of children playing on cobblestone streets, the melodies of Dalmatian songs, and the aroma of seafood wafting from local taverns. It's a city that seamlessly blends its rich history with coastal charm, inviting travelers to savor its beauty and create lasting memories along the Adriatic shores.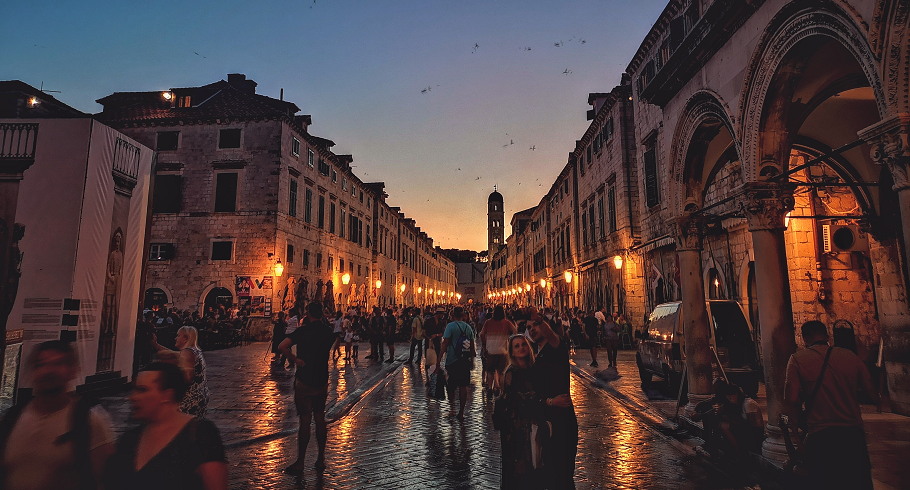 Photo Credit to Cat Bassano, MJ Ohu, Arber Pacara, Spencer Davis, Patricia Jekki
16. London, England
London, a city of grandeur and diversity, weaves together historic landmarks and contemporary vibrancy. The iconic Tower of London, steeped in history, stands guard over the River Thames, while the Tower Bridge's elegant architecture graces the skyline. The Houses of Parliament and Big Ben, synonymous with British democracy, dominate Westminster.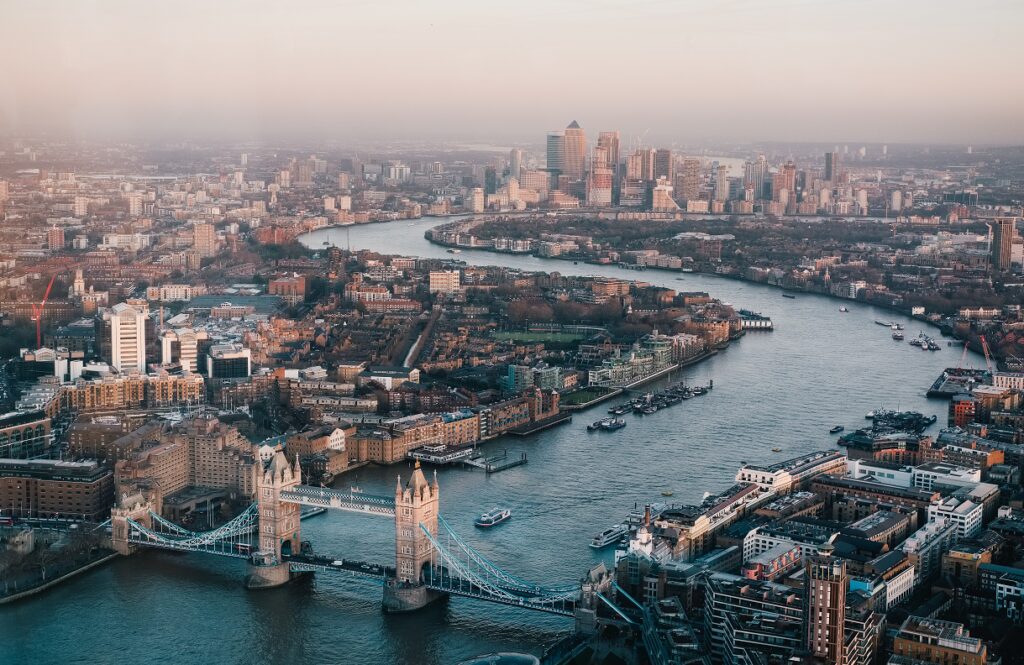 Buckingham Palace, with its regal façade, is a symbol of monarchy, and nearby St. James's Park offers a serene escape with its lush landscapes and resident pelicans. The British Museum, an architectural masterpiece, houses treasures from around the world.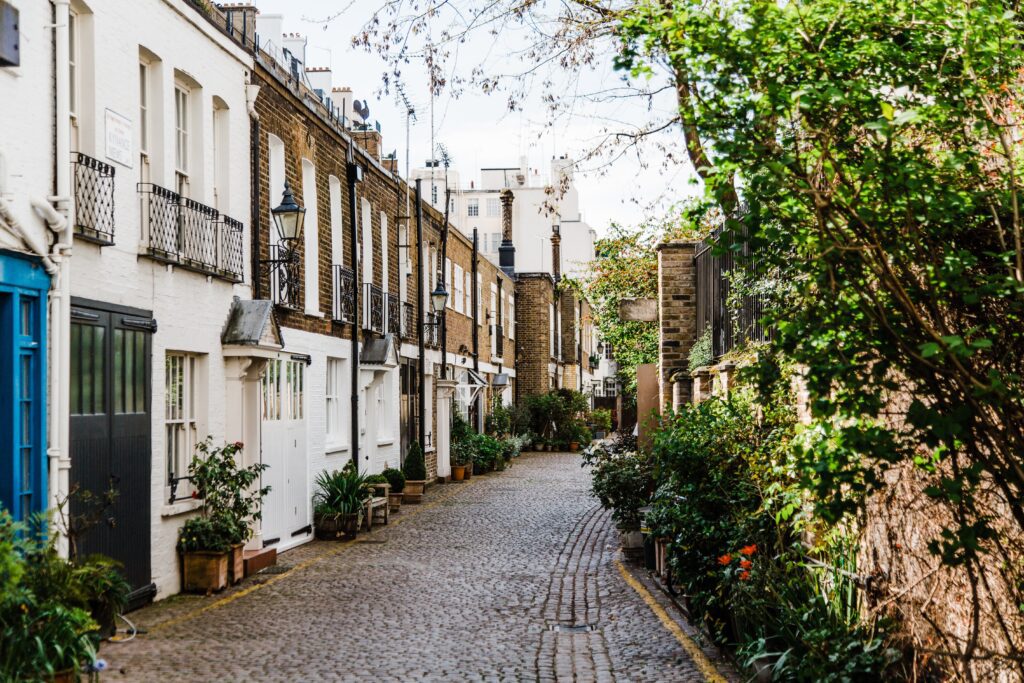 The Shard, a modern skyscraper, provides panoramic views over the city, contrasting with the Victorian elegance of St. Pancras International Station. The Southbank, a cultural hub along the river, hums with theaters, galleries, and street performances.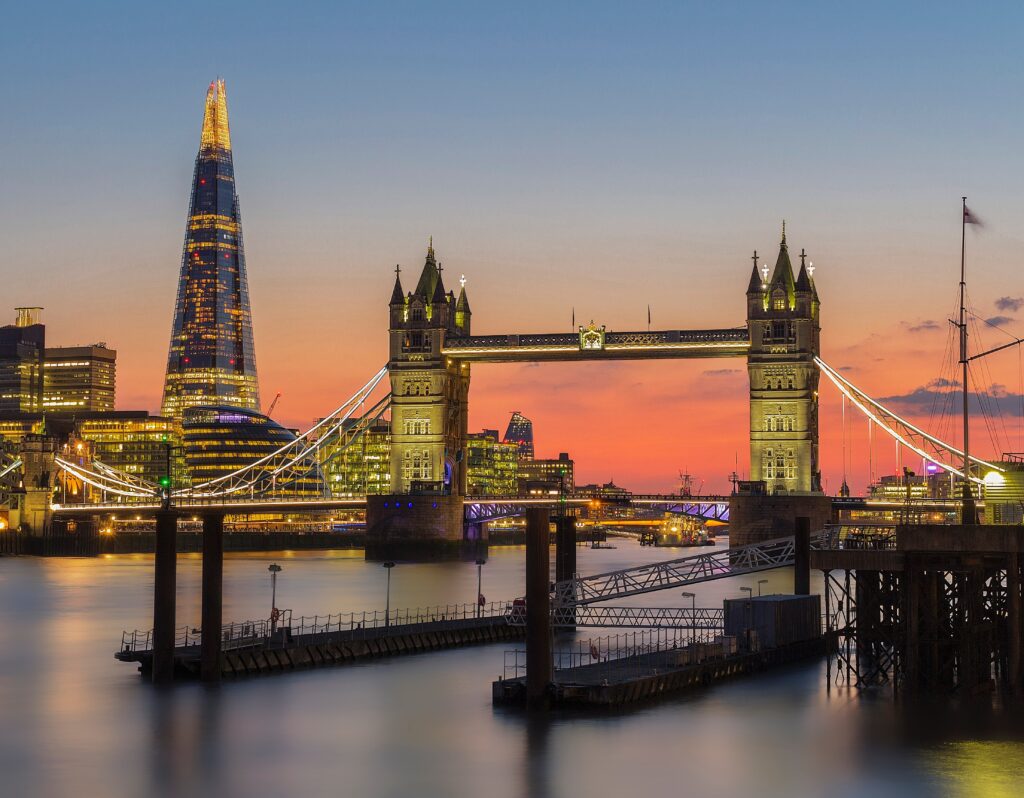 Green spaces like Hyde Park, with its Serpentine lake, and Regent's Park, home to London Zoo, invite leisurely strolls. Covent Garden, an entertainment district, blends historic charm with contemporary boutiques.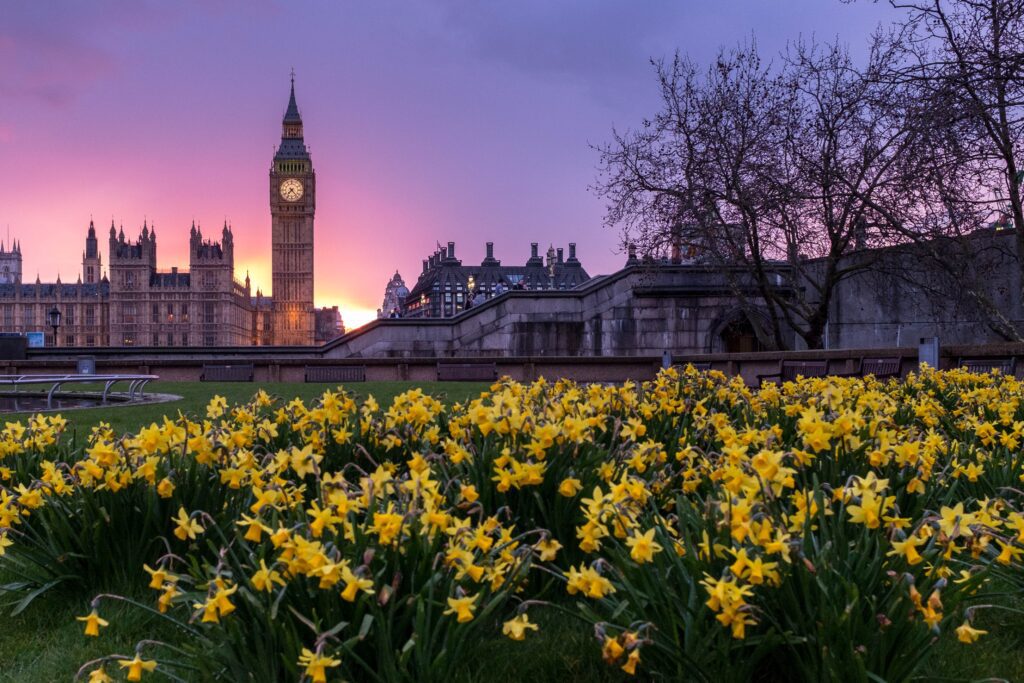 Yet, London's beauty transcends its façades; it's in the pubs echoing with laughter, the multicultural cuisine, and the kaleidoscope of cultures in neighborhoods like Camden and Shoreditch. It's a city where tradition and innovation coexist, inviting travelers to explore its multifaceted beauty, from the River Thames' tranquil curves to the bustling avenues that reflect the pulse of a global metropolis.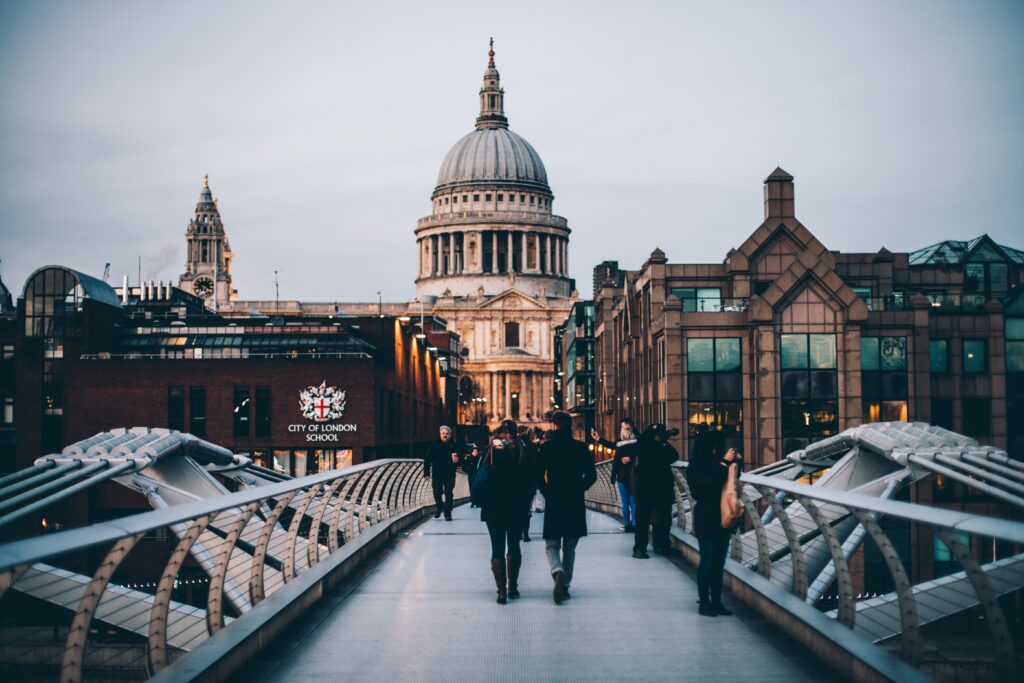 Photo Credit to benjamin Davies, Bruno Martins, David Monaghen Ming Jun Tan, and Anthony Delenoix
For more great info like this make sure to check out our full list of the 101 Best Cities in the World for Food and Cuisine.
Click here to GET IN TOUCH or Call us at (800) 294-5031
All World Travel – The Best Travel Experiences, Personalized for You.