As part of the AWTs MegaLists Series, you can see the full list of the 151 Most Beautiful Cities in the World.
25. Seoul, South Korea (4)
Seoul, the capital of South Korea, is a beautiful city with a rich history and culture. Here are some of the most beautiful places, buildings, parks, and sites in Seoul.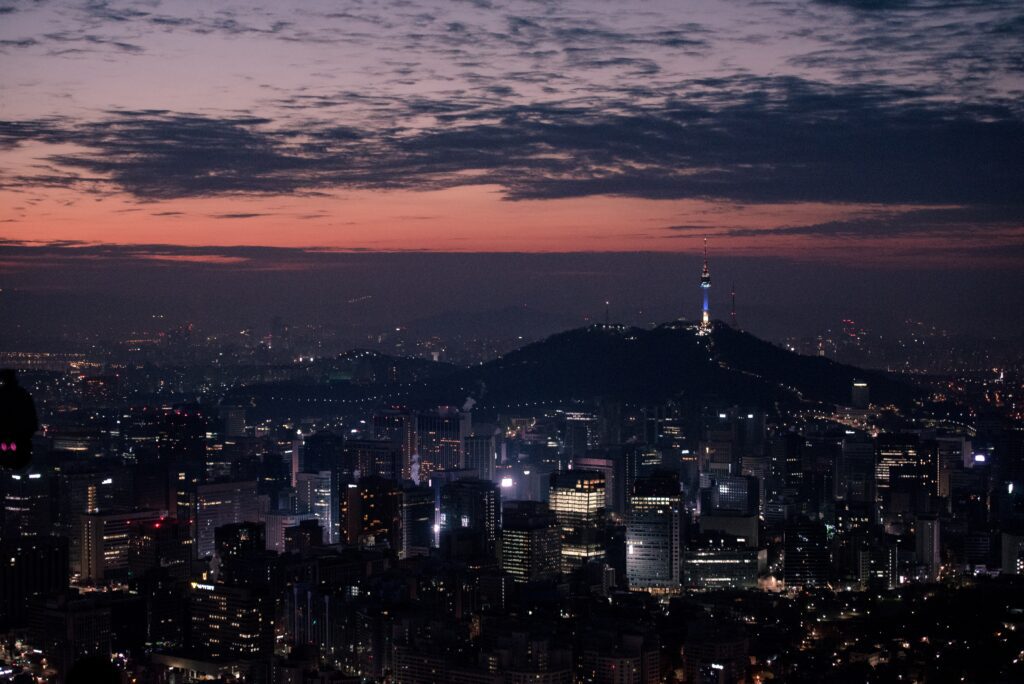 Gyeongbokgung Palace is a stunning palace located in the heart of Seoul. Built in the 14th century, the palace has been carefully restored and is now a popular tourist attraction, featuring beautiful architecture, gardens, and cultural events.
Namsan Tower, also known as Seoul Tower, is a famous landmark in the city, offering panoramic views of Seoul from its observation deck. The tower is especially beautiful at night when it is lit up with colorful lights.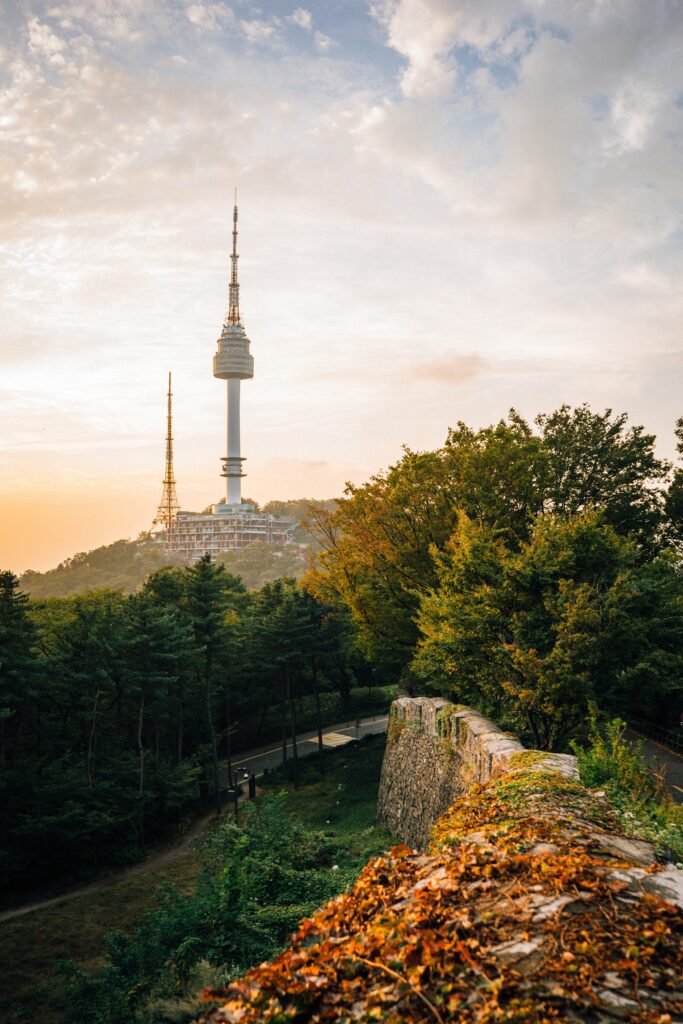 Changdeokgung Palace and its secret garden are a UNESCO World Heritage site known for their stunning architecture and natural beauty. The garden features a pond, pavilions, and a variety of trees and plants that change with the seasons.
The Banpo Bridge Rainbow Fountain is one of the most beautiful and unique water features in Seoul. The fountain is located on the Banpo Bridge, and at night it is lit up with colorful lights for an extra enchanting experience.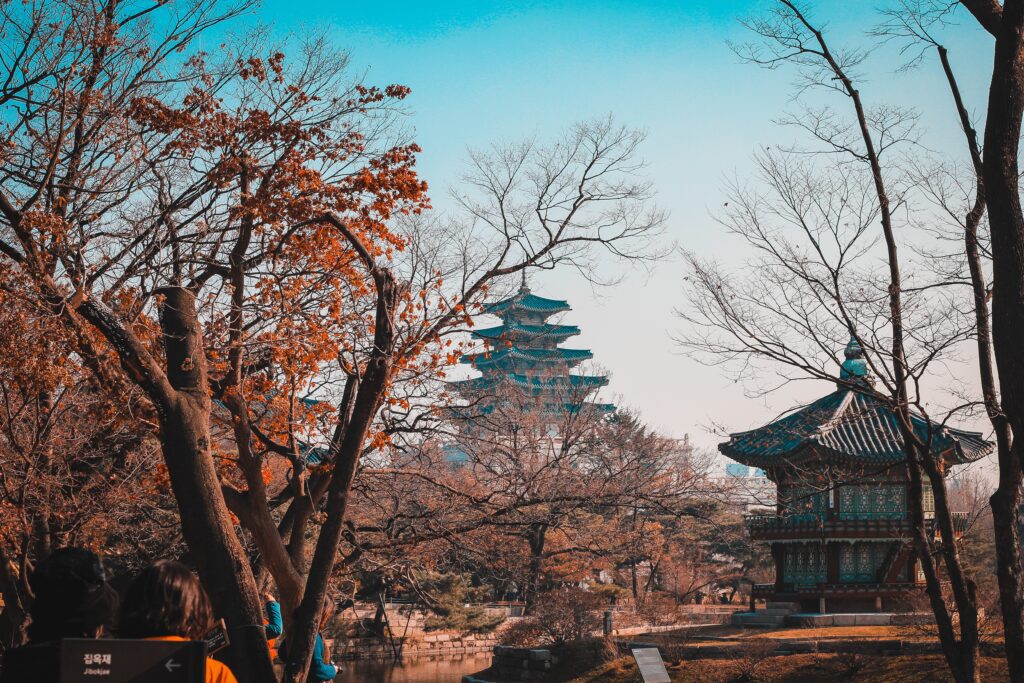 Seoul Forest is a beautiful park located in the heart of the city that spans over 1,177 acres. The park features a variety of trees, sculptures, gardens, and even a small lake perfect for a relaxing picnic or stroll.
Finally, Bukchon Hanok Village is a charming neighborhood in Seoul known for its traditional Korean architecture. The village offers a glimpse into the past with its narrow streets, hanok (traditional Korean house) museums, specialty shops, and cafes.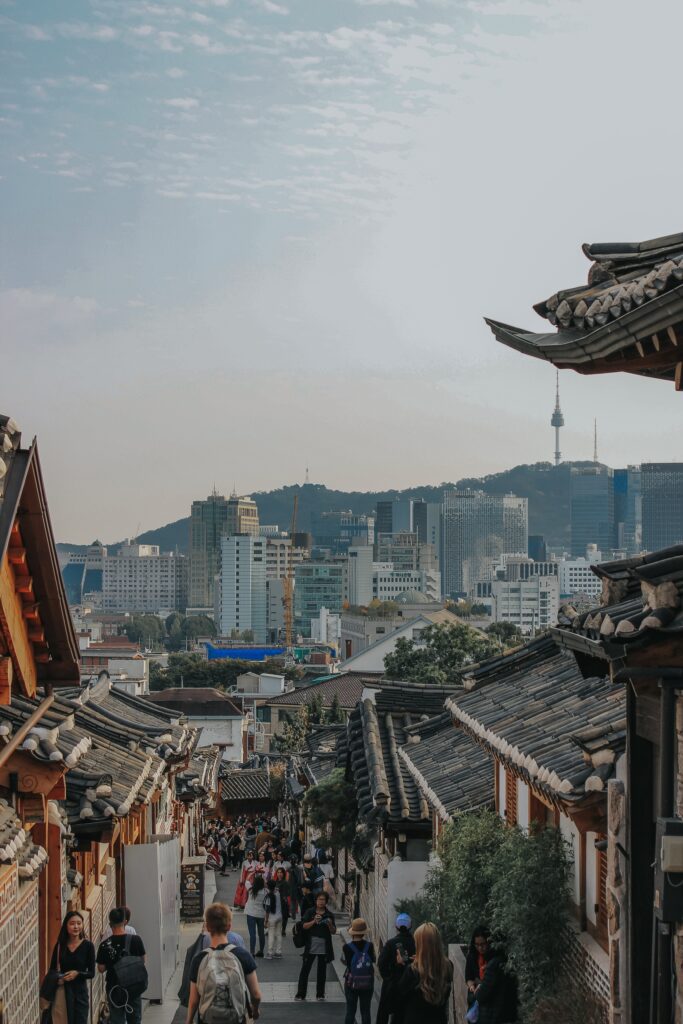 Photo Credit to Yohan Cho, Robson Hatsumaki, Louie Nicolo Nimor, Ann Danilina
24. Barcelona, Spain (4)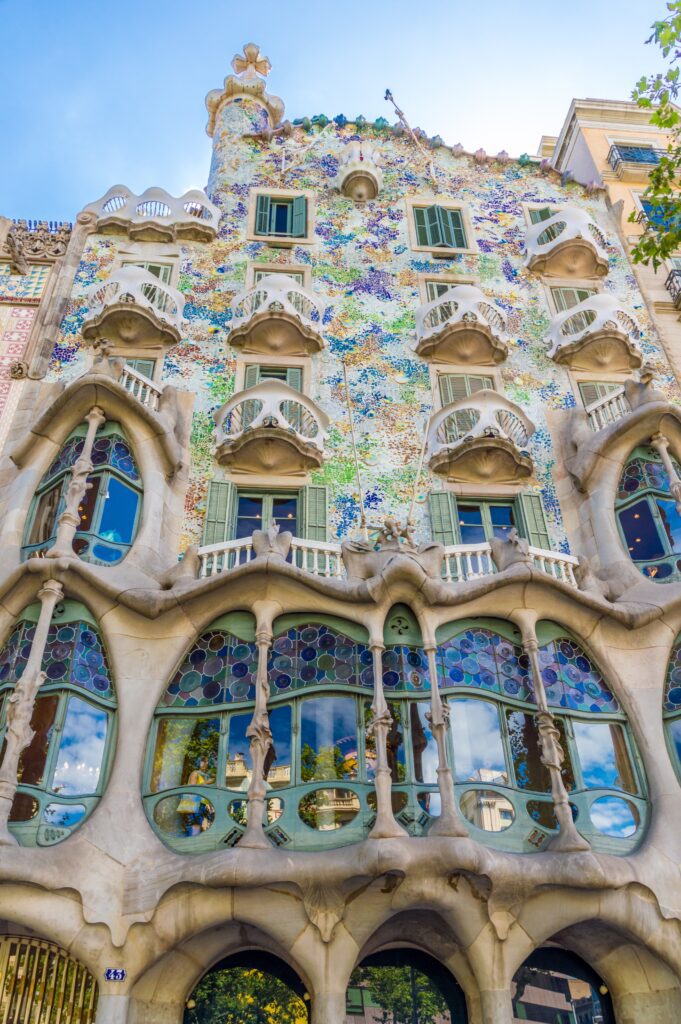 The works of the famous Modernist architect Antoni Gaudí are among the most prominent sights in Barcelona. La Sagrada Familia, the famous yet unfinished Basilica, is a beautiful example of Gaudi's work. Park Güell, another of Gaudi's masterpieces, is a public park featuring colourful mosaic tiles, organic shapes, and stunning views of the city.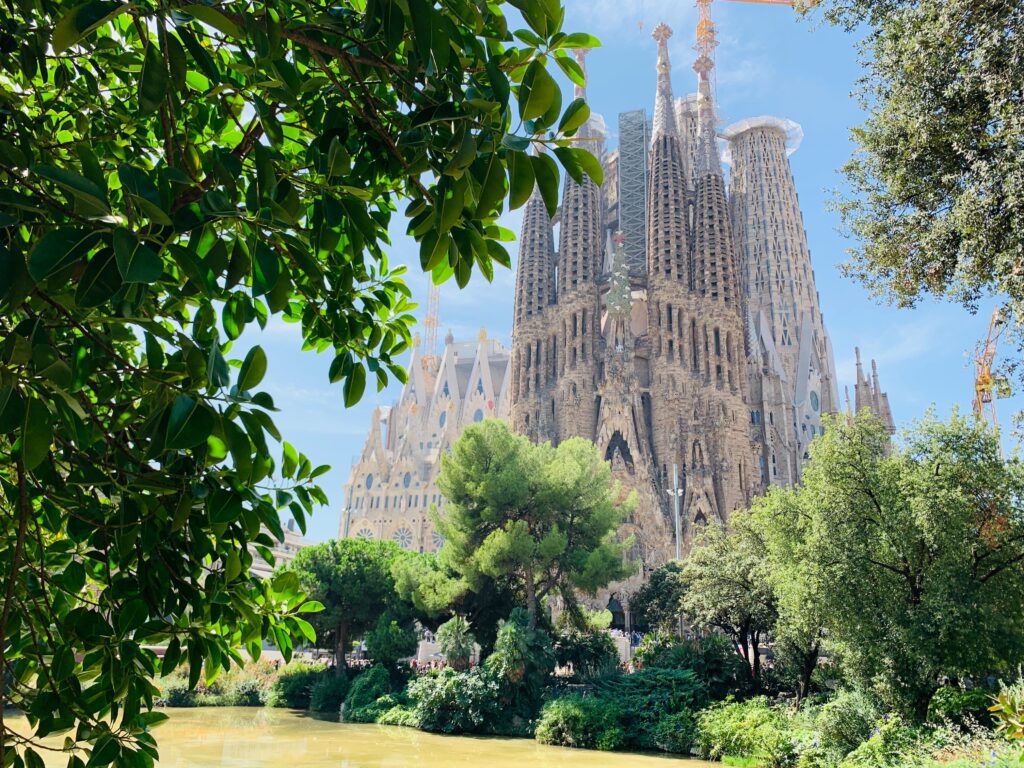 Barcelona's Gothic Quarter is a picturesque area of the city that features narrow streets, medieval buildings, and charming plazas. A must-see landmark in the Gothic Quarter is the Cathedral of Barcelona, an impressive Gothic-style building.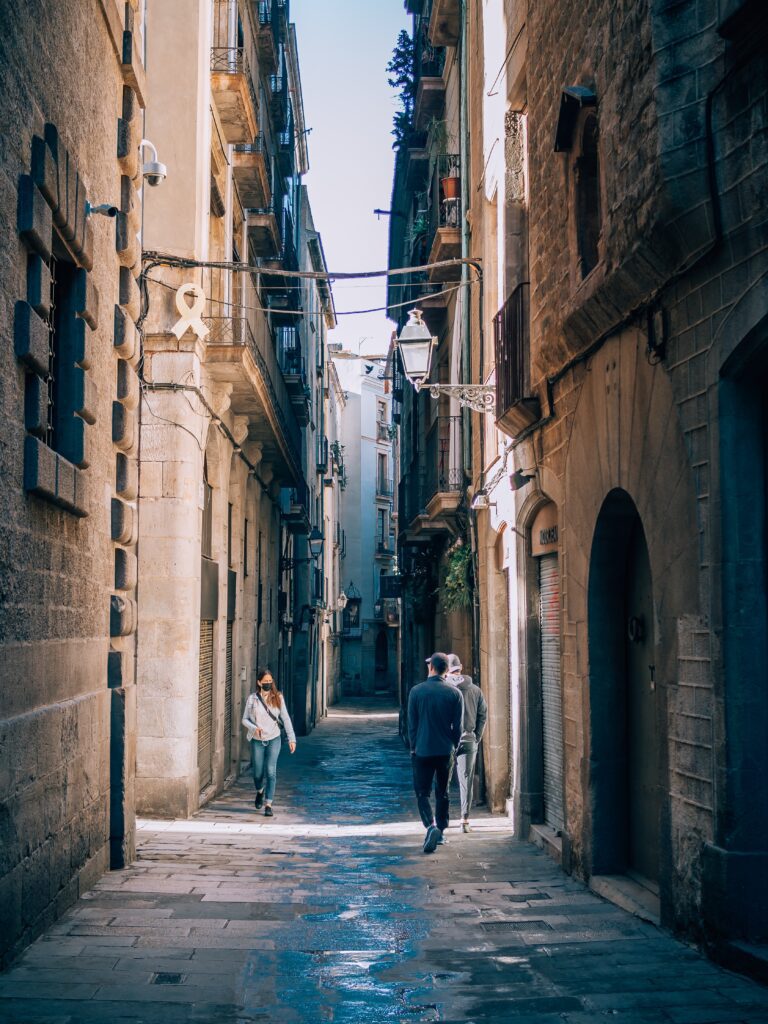 Another beautiful park in Barcelona is the Montjuïc Castle hill, which offers stunning panoramic views of the city, and features museums, gardens, and fountains.
Barcelona has several beautiful beaches, such as the Barceloneta Beach, which is surrounded by trendy cafes and seafood restaurants.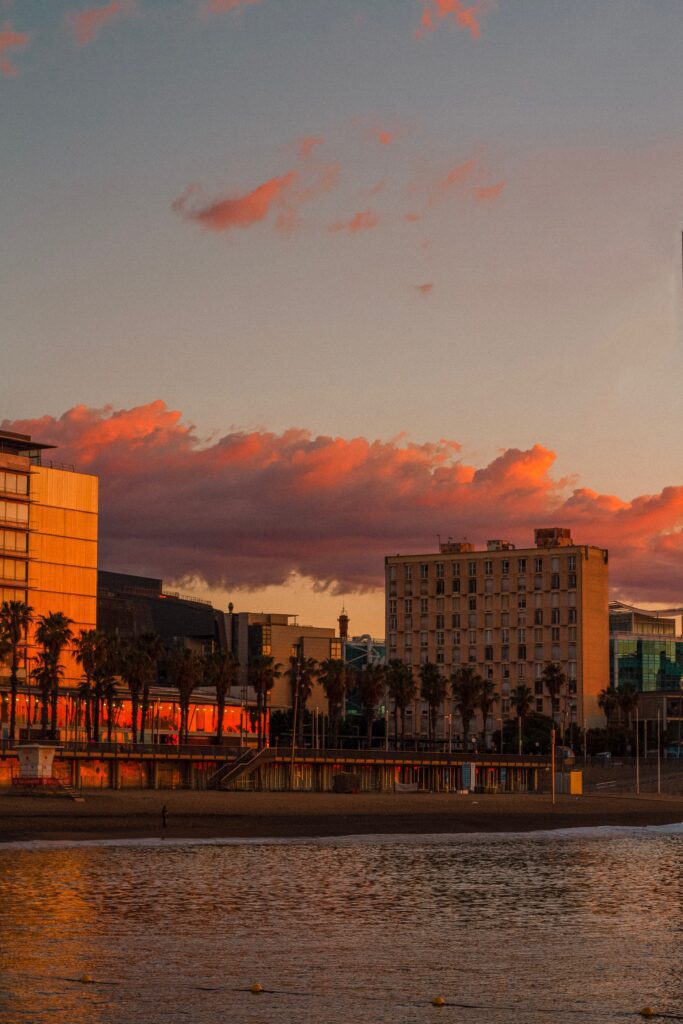 Finally, Las Ramblas is a great place to stroll, shop, and eat in Barcelona. The street offers a range of shops and kiosks selling food, flowers, and souvenirs, as well as street performers and artists.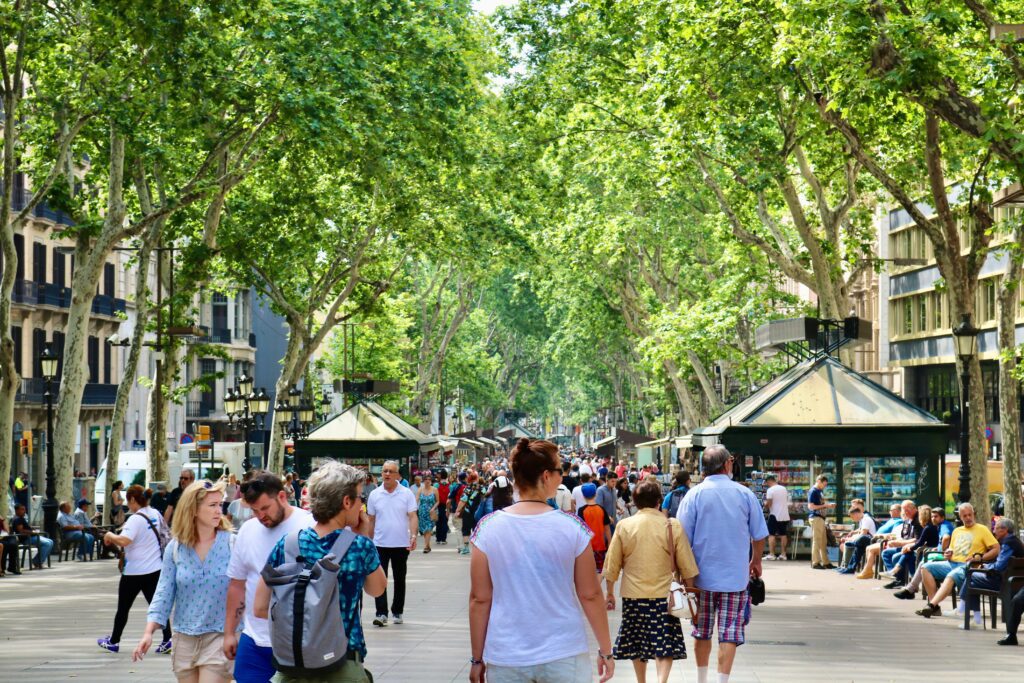 Photo Credit to Stefan Roks, Mohammad Edris Afzali, Yoav Aziz, Nat Fernandez, and Jorge Fernandez Silva
23. Florence, Italy (5)
One of the most famous landmarks in Florence is the Duomo, also known as the Cathedral of Santa Maria del Fiore. The stunning cathedral is known for its beautiful facade, intricate marble work, and iconic dome designed by Brunelleschi.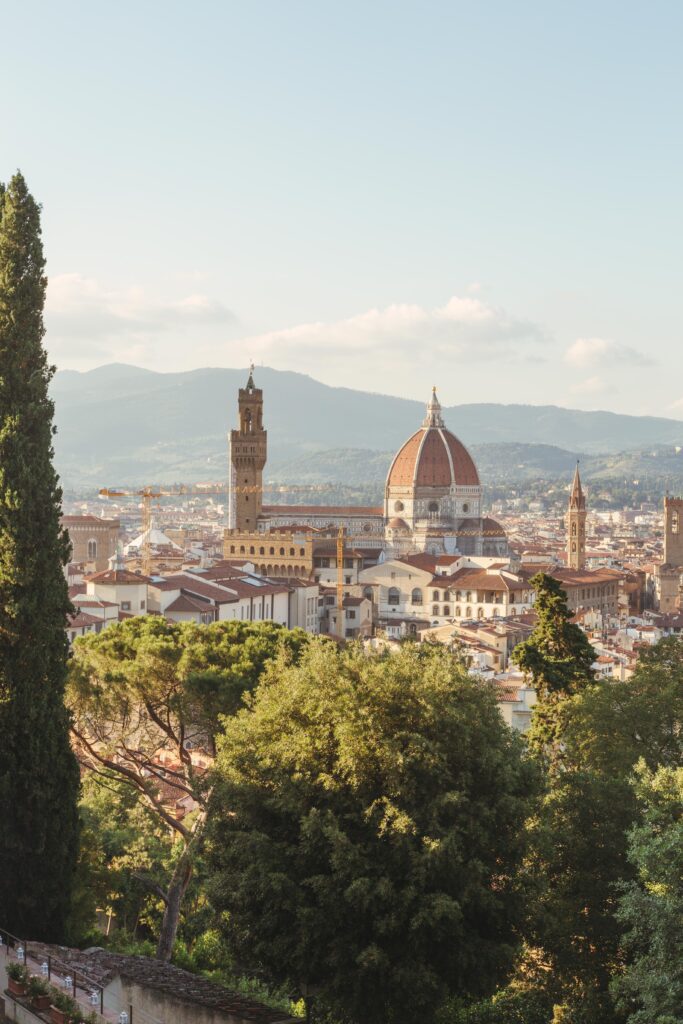 Another stunning architectural wonder in Florence is the Palazzo Vecchio, an impressive fortress-like town hall that dates back to the 14th century. The building features a beautiful courtyard, impressive frescoes, and historic exhibits.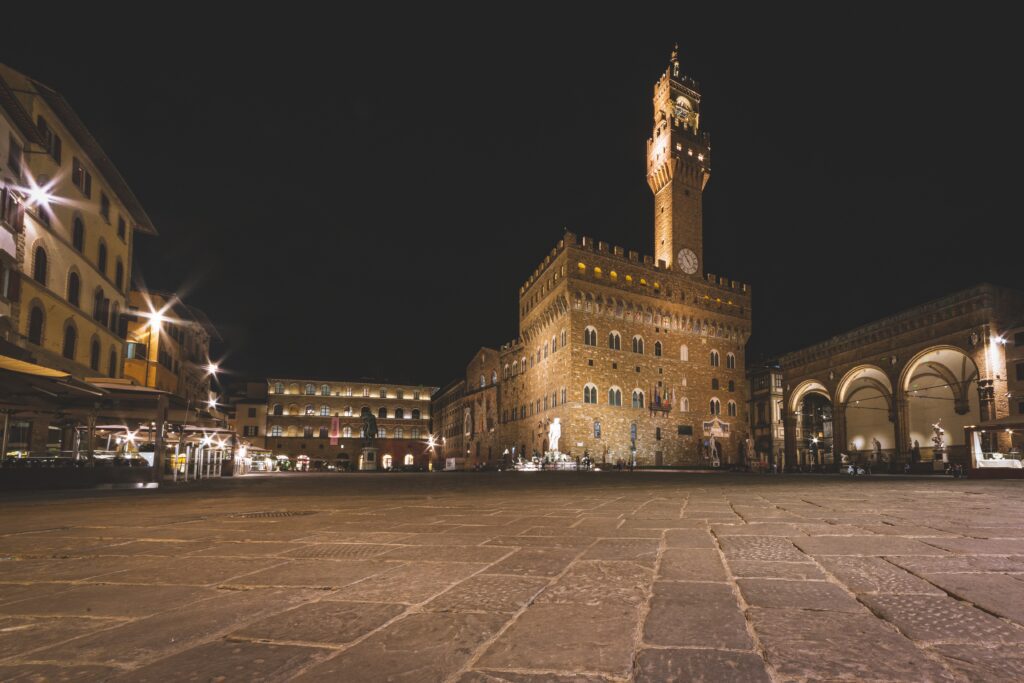 Florence is also home to some of the most beautiful parks in Italy. The beautiful Boboli Gardens, located behind the Palazzo Pitti, is a vast park that features fountains, sculptures, and landscaped gardens. The park offers a stunning view of the city, making it a perfect spot to relax.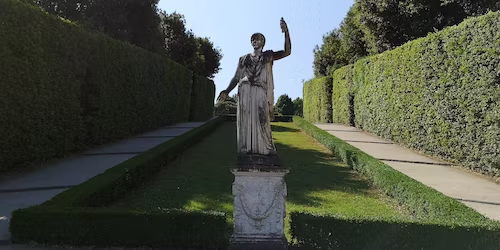 Another beautiful site in Florence is the Ponte Vecchio, a picturesque medieval bridge that spans the River Arno. It is lined with shops selling gold and jewelry, making it a popular attraction.
Finally, the Uffizi Gallery is one of the most famous landmarks in Florence, featuring an extensive collection of Renaissance art, such as works by Botticelli and Raphael.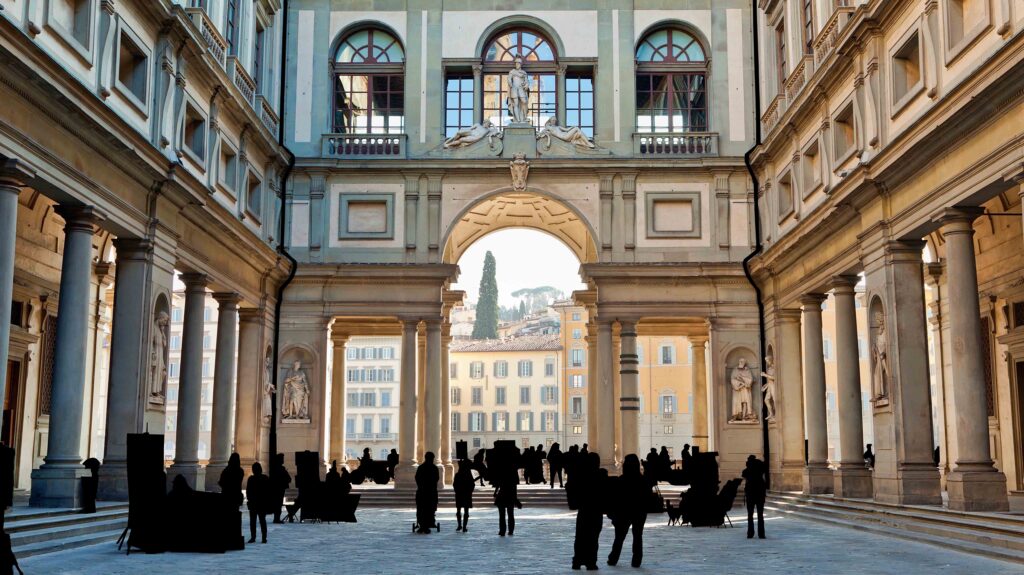 Photo Credit to Giuseppe Mondi, Mateo Kutufa, Vicky T., Mateo Lezzi
22. Quebec City, Quebec, Canada (5)
A must-see site in Quebec City is the Chateau Frontenac, a grand castle-like hotel that dominates the skyline of the city. It is a stunning example of historic architecture and one of the most photographed landmarks in Canada.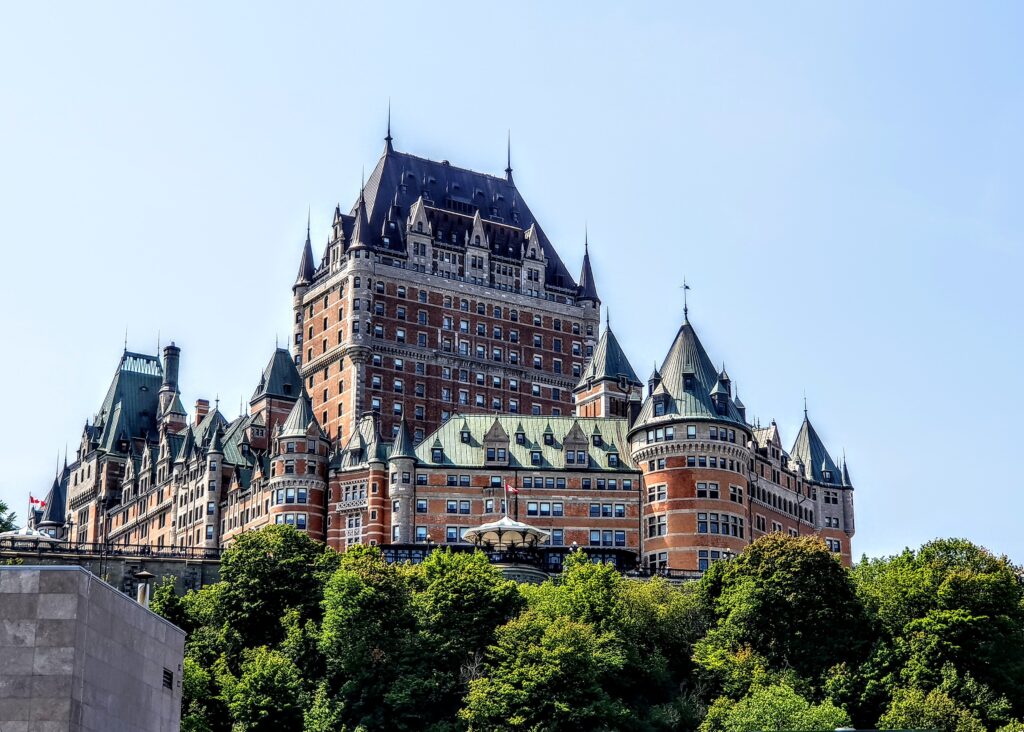 The Historic District of Old Quebec is another must-see attraction, offering charming cobblestone streets, historic buildings, and landmarks such as the iconic Citadelle of Quebec.
Quebec City also boasts some beautiful parks such as the Plains of Abraham, a vast park that is perfect for a walk or picnic while enjoying beautiful views of the St. Lawrence River.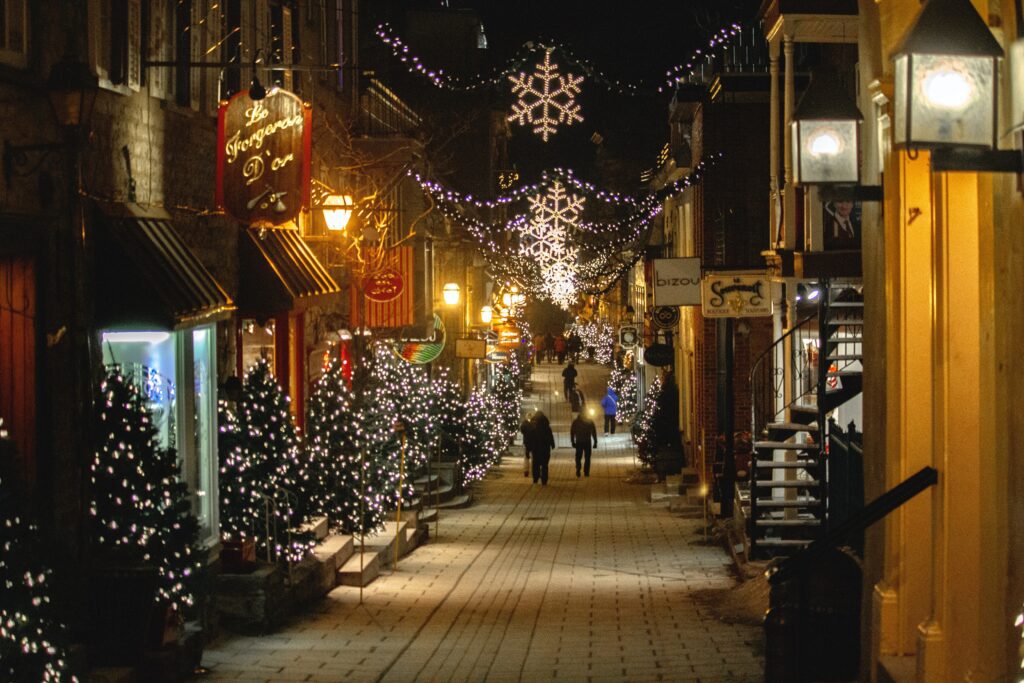 Another famous landmark in Quebec City is the Notre-Dame de Québec Basilica-Cathedral, an impressive church that dates back to the 17th century. Adorned with intricate stonework and stained glass windows, it is a beautiful symbol of Quebec City's rich religious history.
Finally, the Montmorency Falls are breathtaking and worth a visit. Located just a few miles away from Quebec City, the stunning falls, and the surrounding park is a beautiful place for a hike, picnic, or a thrilling zip line ride.
Photo Credit to Benoit Debaix, Denise Leon, MKDrone
21. Budapest, Hungary (5)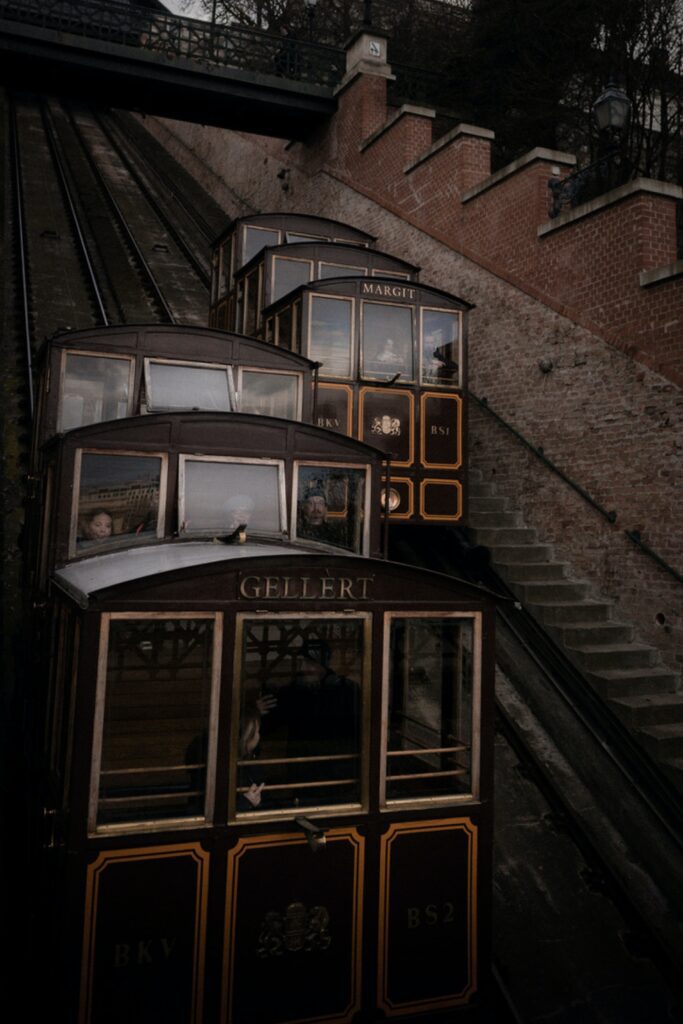 To start with, the Hungarian Parliament Building is one of the most beautiful buildings in Budapest, and it is an iconic landmark of the city. The stunning neo-Gothic building is located on the banks of the Danube River and is a symbol of Hungary's rich history.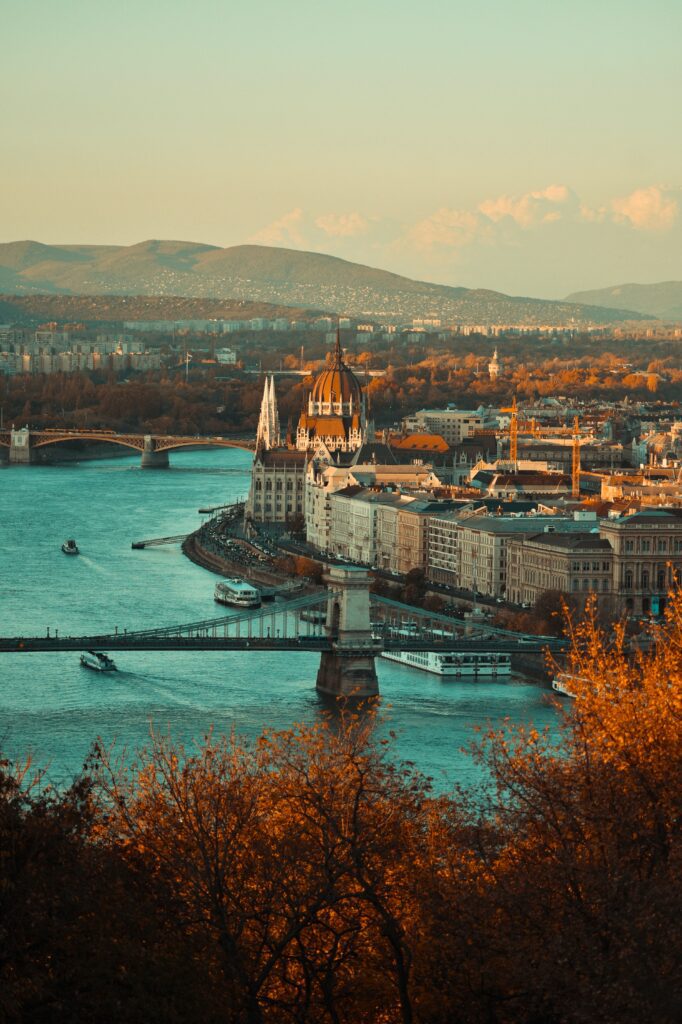 Another beautiful landmark in Budapest is the Fisherman's Bastion. This unique structure has seven towers and provides an excellent view of the city. It is located in the Castle District of Buda and is a must-visit for all tourists.
Budapest also boasts several beautiful parks, such as the City Park and Margaret Island. The parks have beautiful landscapes, gardens, and ponds that provide a perfect setting for a relaxing day outdoors.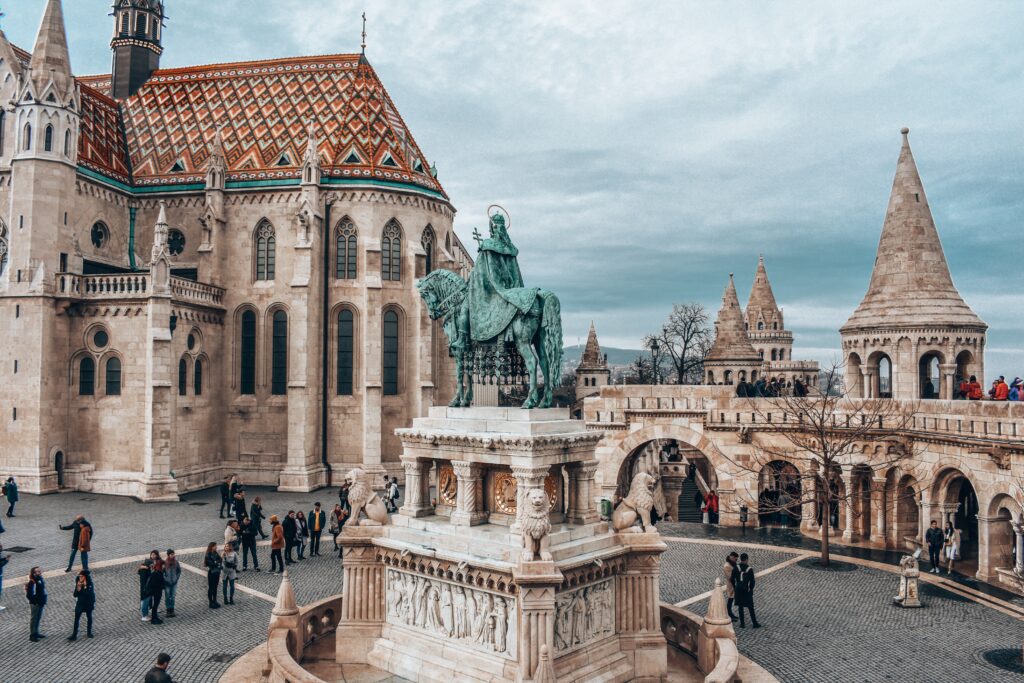 One of the most popular attractions in Budapest is the thermal baths, which is why Budapest is often referred to as the City of Spas. Popular baths include the Szechenyi Baths and the Gellert Baths, which are known for their stunning architecture, medicinal benefits, and relaxing atmosphere.
Finally, the Chain Bridge is another iconic landmark in Budapest that offers a stunning view of both the Buda and Pest sides of the city.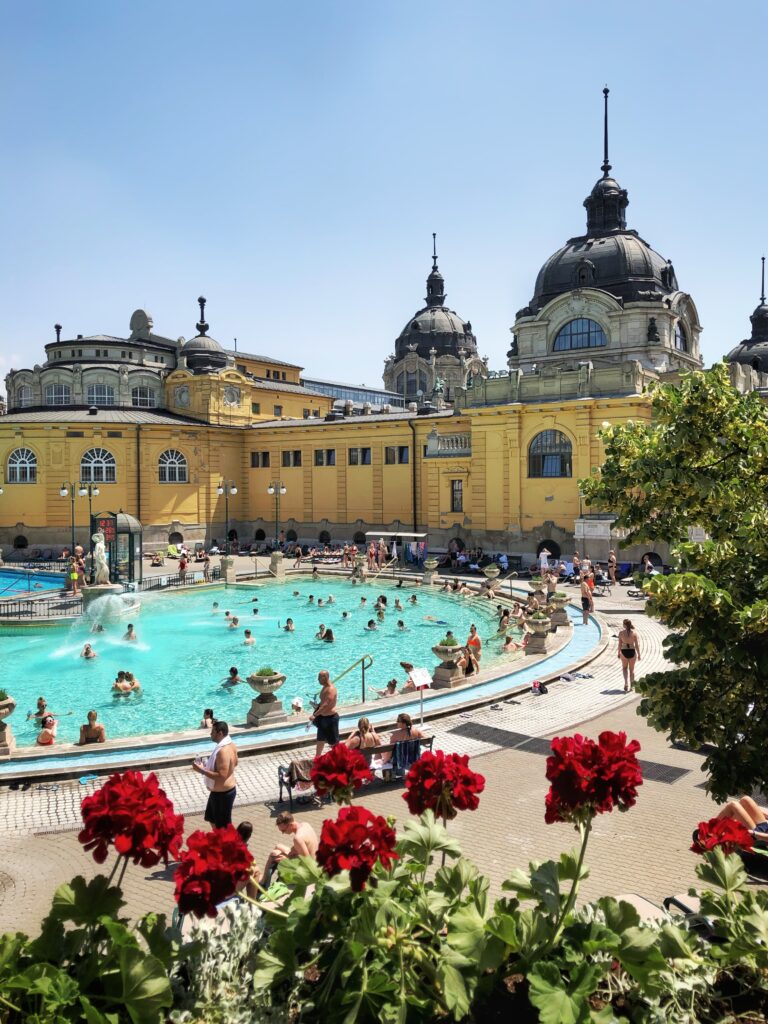 Photo Credit to Andrea Rondon, Kesztheyli Timi, Emma Fabri, and Victor Malyushev
If you like this list make sure to check out our list of the 101 Best Cities in the World for Food and Cuisine.
Click here to GET IN TOUCH or Call us at (800) 294-5031
All World Travel – The Best Travel Experiences, Personalized for You.