This list is part of AWT's MegaLists Series, so make sure to check out the 151 Most Beautiful Cities in the World.
45. Vienna, Austria (2)
Vienna, Austria is a city renowned for its incredible architecture, stunning parks, and rich culture. One of the most beautiful places in Vienna is the Schönbrunn Palace, a baroque masterpiece located in Schönbrunn Park. The palace's impressive size, grand design, and perfectly-manicured gardens make it a true sight to behold.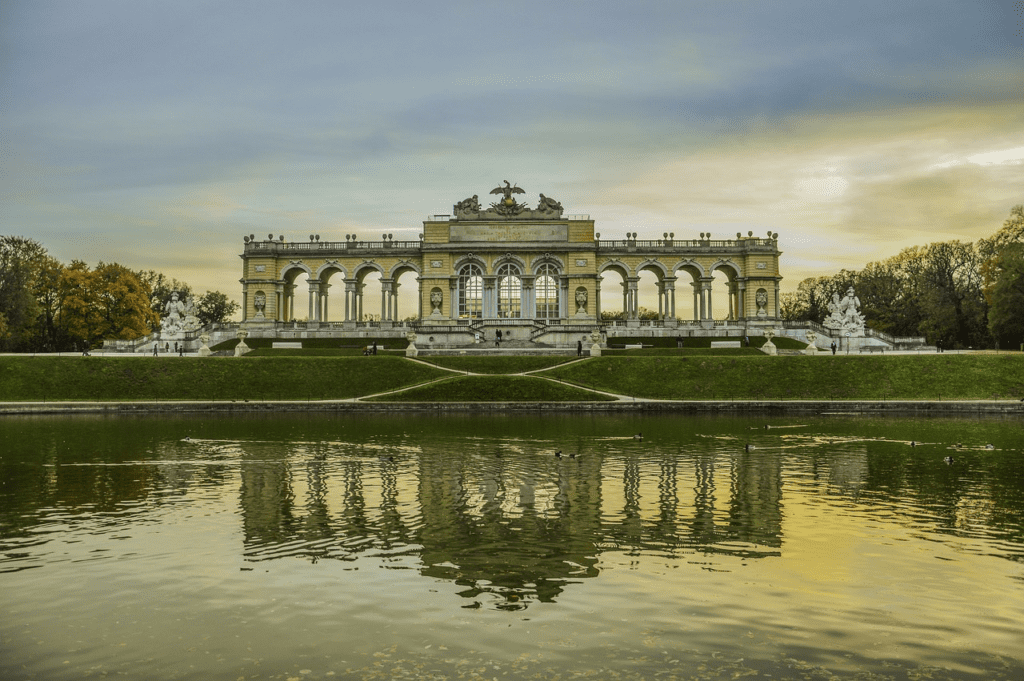 St. Stephen's Cathedral is another must-see attraction. This gothic-style cathedral is the most prominent religious building in Vienna and represents one of the most significant architectural feats in Austria's history. Inside, visitors can marvel at its intricate carvings, stained glass windows, and artful sculptures.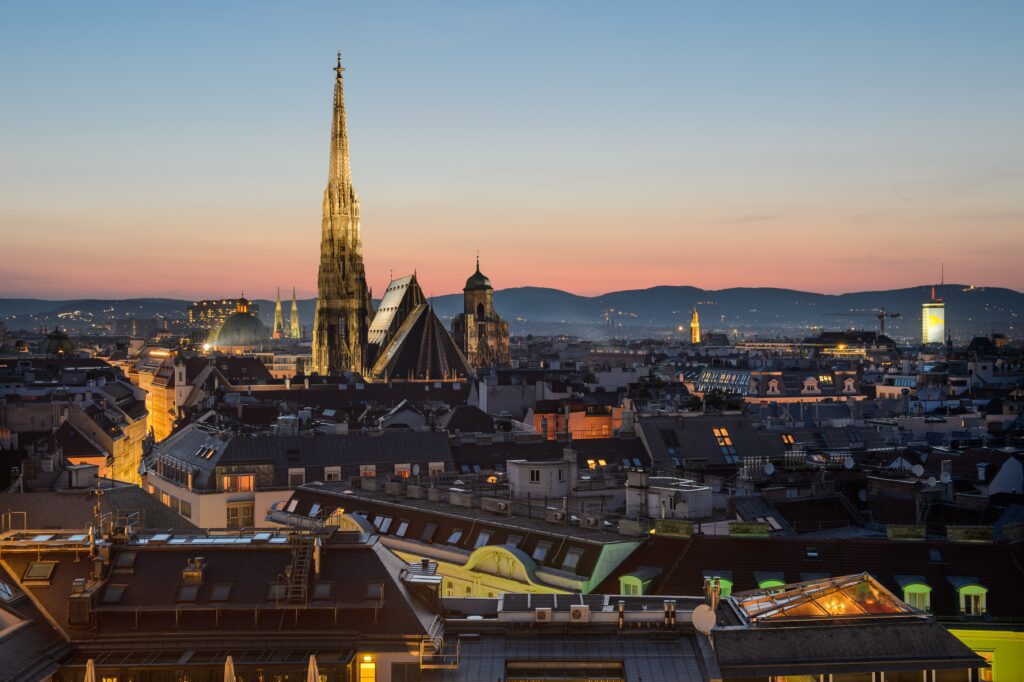 A stroll through Vienna's historic center reveals numerous beautiful buildings and sites, including the Hofburg Palace and the Belvedere Palace. In addition, the city's parks are worth a visit. The Volksgarten and Rathausplatz offer picturesque scenery, fountains, and splendid green spaces.
For those interested in art and culture, the Museum Quarter boasts several art museums and galleries, including the Leopold Museum and the Kunsthistorisches Museum. The Butterfly House in the Burggarten is also a hidden gem that visitors should not miss.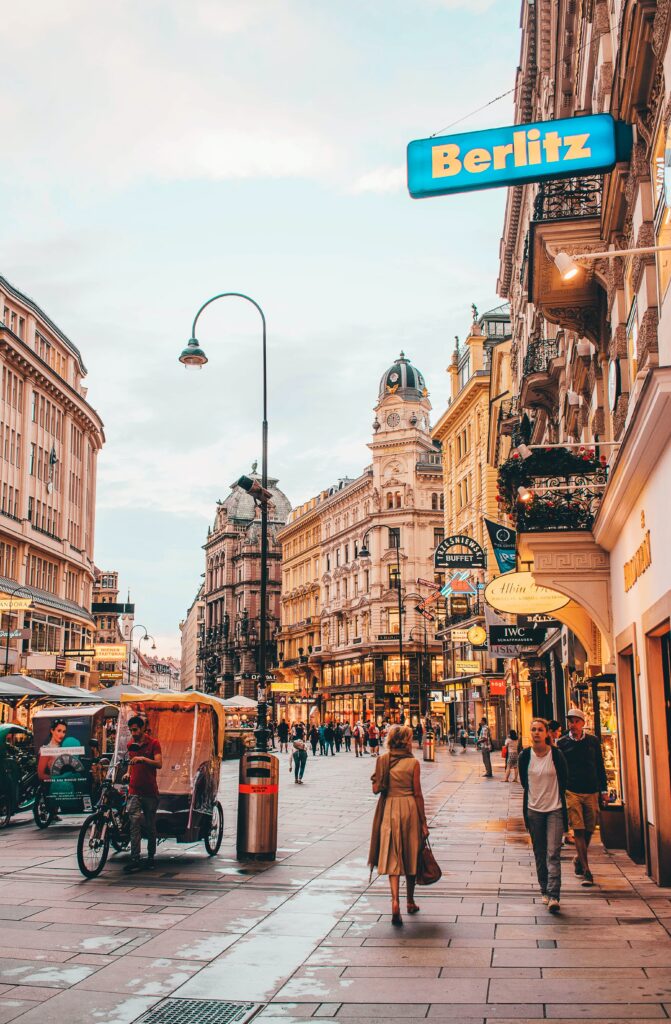 Photo Credit to Pexels, Jacek Dylag, and Leyre
44. Tokyo, Japan (2)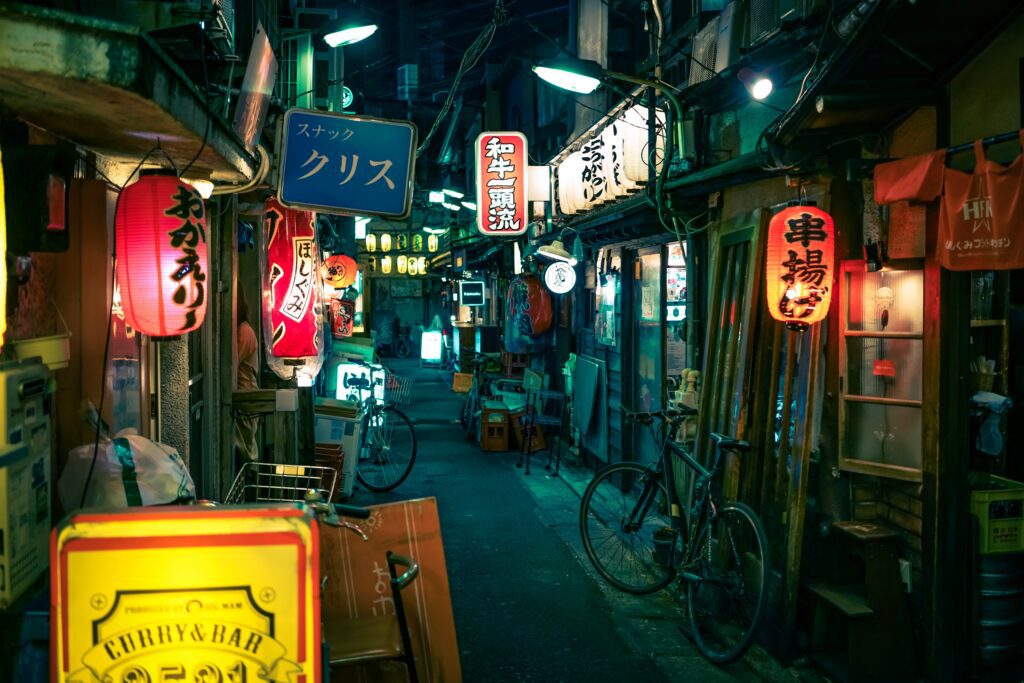 One of the most iconic attractions in Tokyo is the Tokyo Skytree. This modern tower is the tallest structure in Japan and offers stunning panoramic views of the city from its observation deck. The contrast between the traditional buildings and the modern skyscrapers is breathtaking from this vantage point.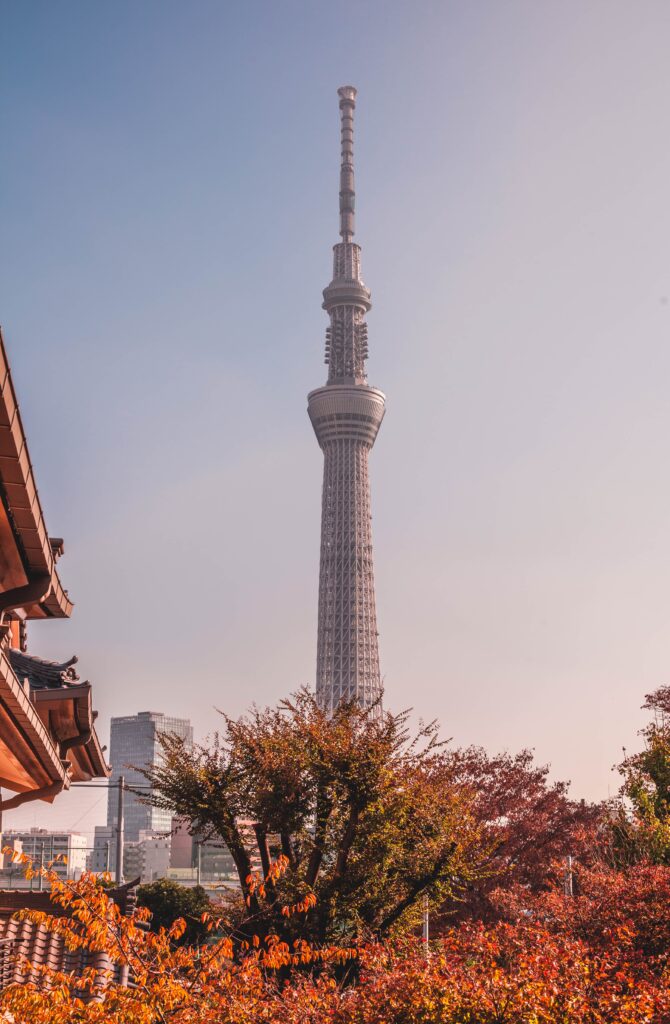 The Imperial Palace is another magnificent landmark in Tokyo. It is the residence of the Emperor of Japan and epitomizes traditional Japanese architecture, design, and elegance.
The Meiji Shrine is a beautiful Shinto shrine located in the heart of Tokyo. It was built in honor of Emperor Meiji who passed away in 1912, and is surrounded by a tranquil forest that provides a peaceful escape from the city's hustle and bustle.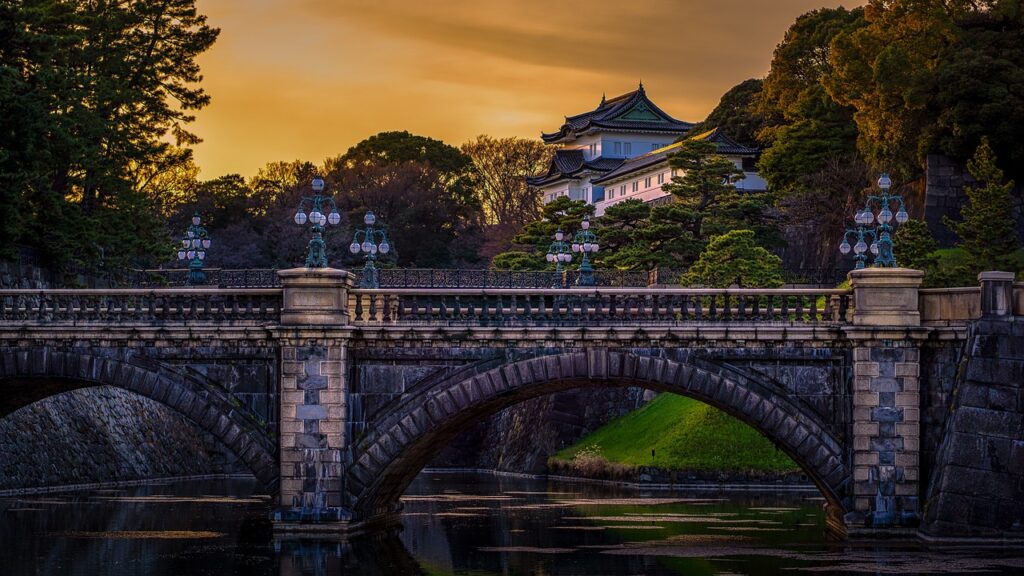 For those who enjoy gardens and parks, the Shinjuku Gyoen National Garden is a must-visit destination. The garden has a serene and picturesque landscape and is home to numerous plants, trees, and flower species – perfect for photography enthusiasts.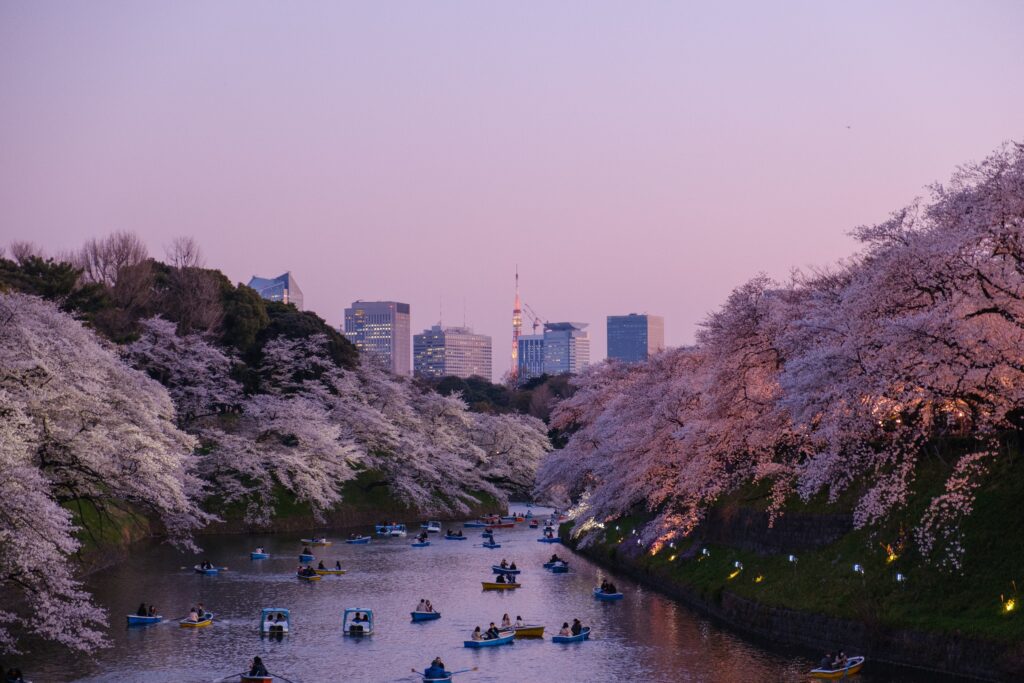 Lastly, the colorful and lively streets of Shibuya and Harajuku are also must-see areas. They offer a glimpse into rich Japanese pop culture and fashion trends. The Shibuya Crossing is particularly amazing, often referred to as the "world's busiest intersection."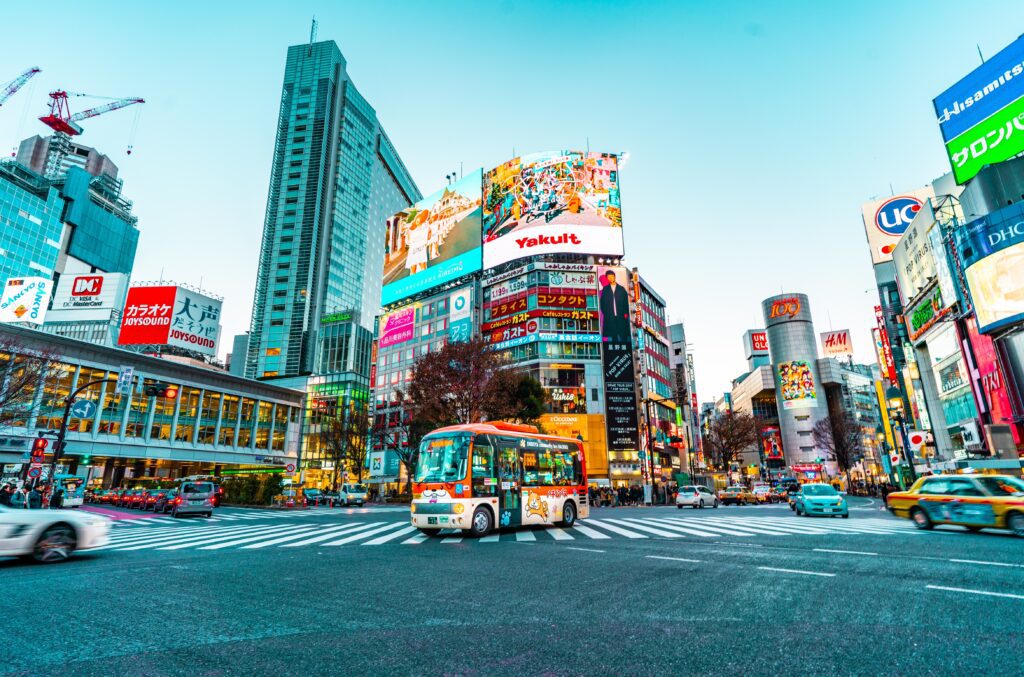 Photo Credit to Alex Knight, Charles Pastiaux, Japan, Yu Kato, Jezael Melgoza
43. Taipei, Taiwan (2)
The Taipei 101, is a combination of a skyscraper and a massive shopping center designed to resemble a bamboo shoot. It has incredible views of the cityscape, showcasing Taipei's combination of modern and traditional architecture.
Another landmark worth visiting in Taipei is the Chiang Kai-Shek Memorial Hall. This grandiose building serves as a memorial to the country's former President and is a site for official ceremonies. It has a beautiful white exterior, magnificent staircases, and perfectly-manicured gardens.
The Longshan Temple is one of the most famous and culturally significant temples in Taipei. It is a perfect example of a classical Taiwanese temple, featuring vibrant colors and intricate carvings.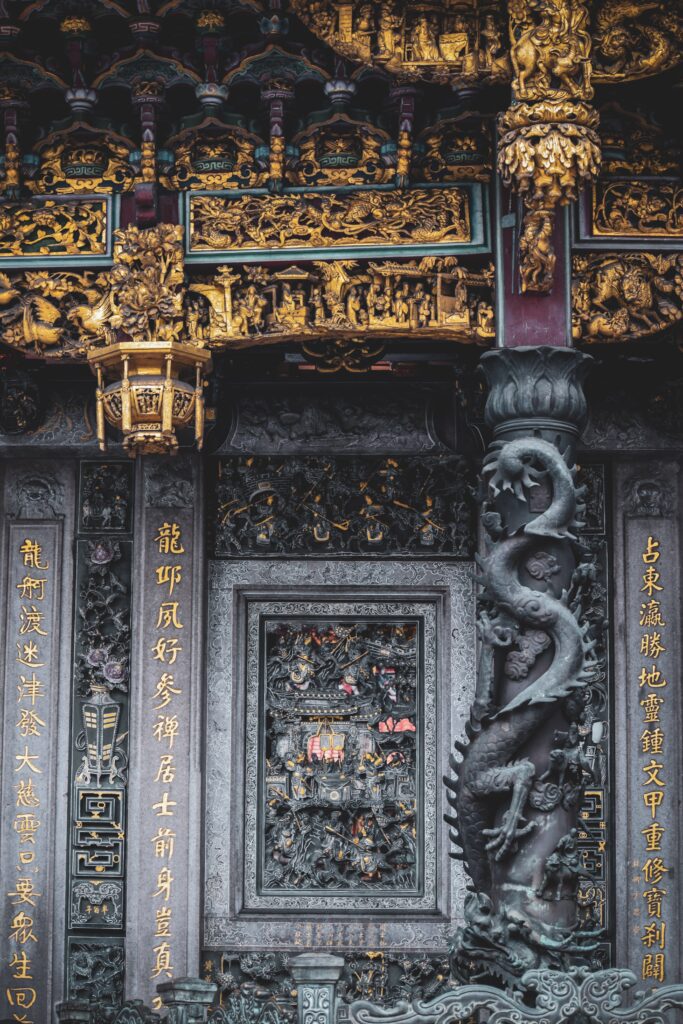 Taipei is also famous for its numerous nationally-themed parks, including the beautiful and peaceful Daan Forest Park, along with the 440-hectare Yangmingshan National Park. Both provide a collection of Taiwan's natural beauty: mountains, streams, waterfalls, and hot springs.
Lastly, the Ximending district is a bustling shopping area that attracts young people and is a popular destination for tourists. The area has bright neon lights, delicious food, and stylish fashion trends. It's a great place to experience Taipei's lively street culture.
Photo Credit to Timo Volz, Aestelle, Tony Hsu
42. Palermo, Italy (2)
To start with, one of the most iconic landmarks in Palermo is the Cathedral of Palermo. This stunning 12th-century cathedral is a combination of Gothic, Baroque, and Norman architecture, featuring intricate mosaics, grand columns, and unique domes.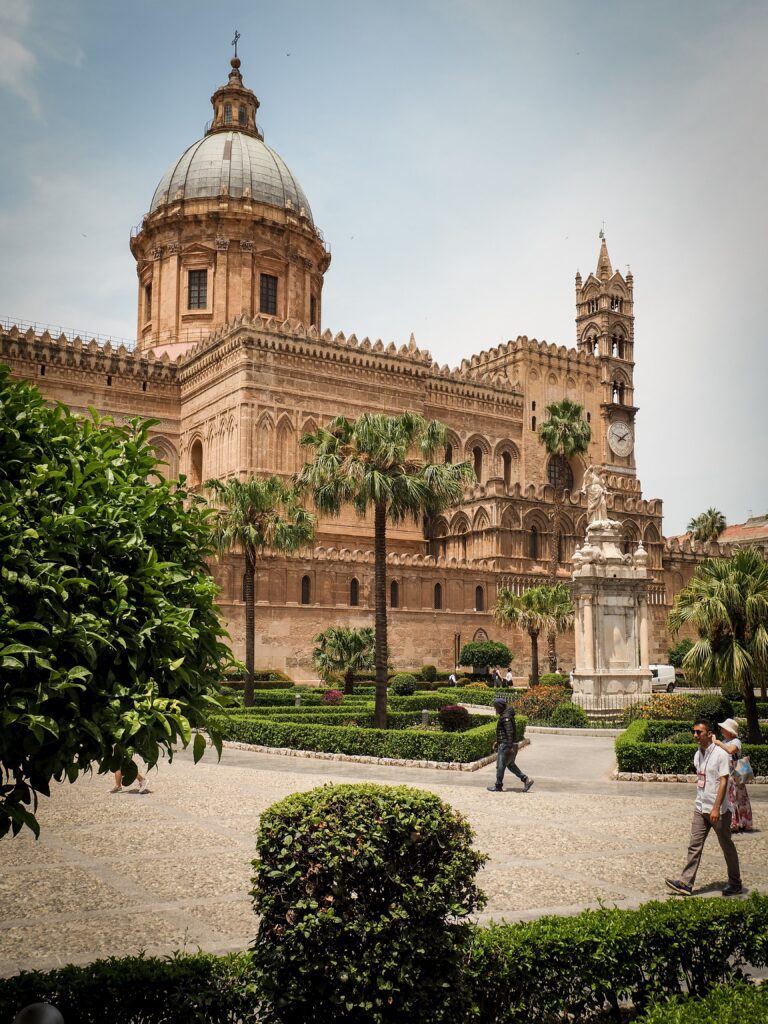 The Palazzo dei Normanni, also known as the Norman Palace, is another must-see landmark. The oldest royal palace in Europe has been home to Sicilian kings for centuries, and it is now used as the regional parliament building. The palace's stunning mosaics, frescoes, and Norman-Arabic architecture will transport visitors back in time.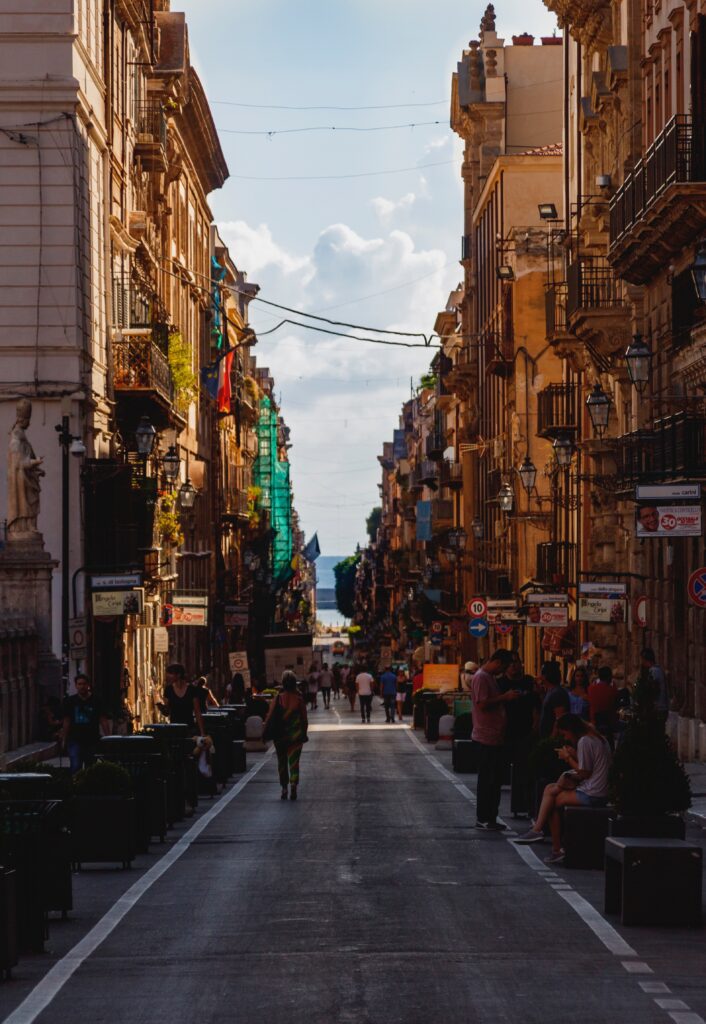 The Teatro Massimo is the largest opera house in Italy and one of the most impressive in Europe, known for its stunning interior design and perfect acoustics, making it a delightful experience.
For those who enjoy green spaces, the Botanical Gardens of Palermo is a must-visit destination. The gardens feature a vast collection of exotic plants, making it a perfect spot for a relaxing stroll amidst nature.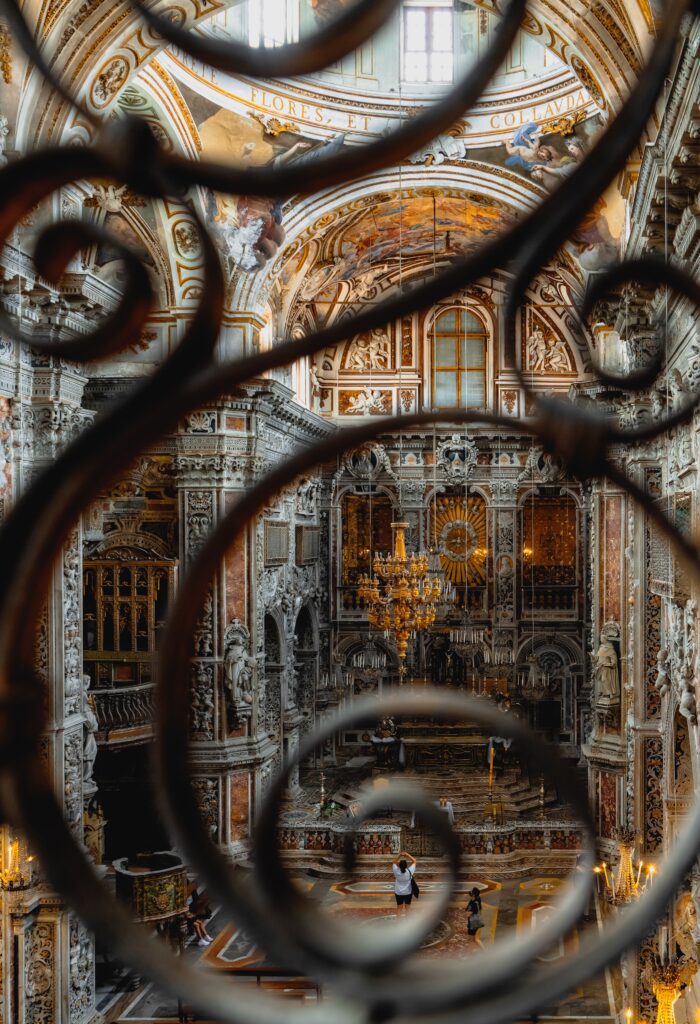 Lastly, the Piazza Pretoria is a beautiful plaza, adorned with elaborate fountains and notable sculptural work. It is an enjoyable place to relax, window-shop, or enjoy Sicilian cuisine at its best.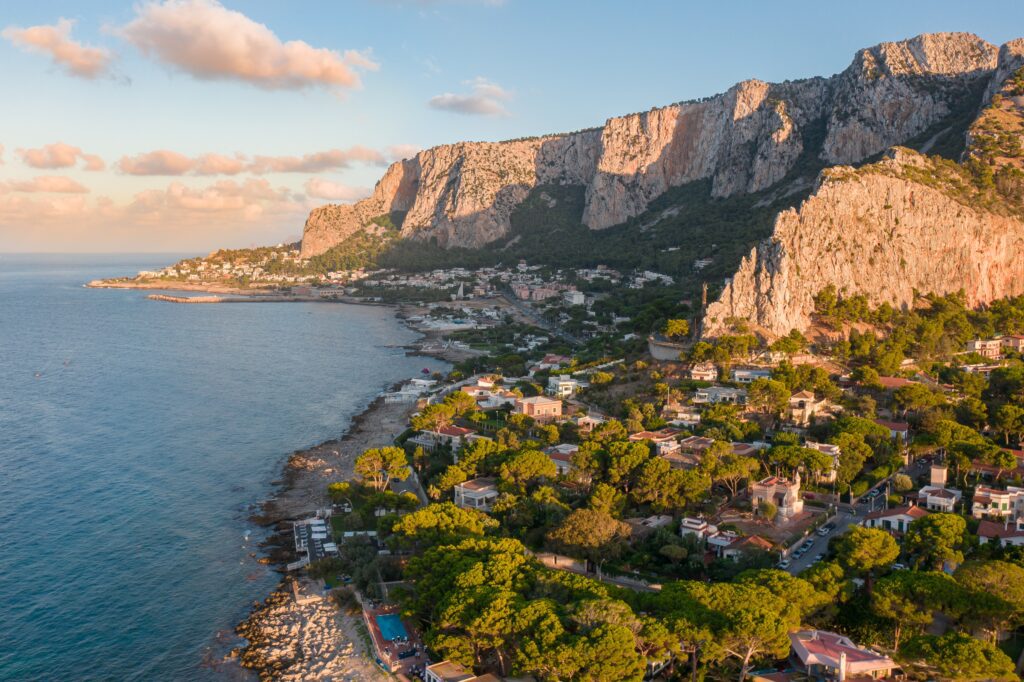 Photo Credit to Flo P., Peter Boccia, Ricardo Gomez Angel, Henrique Ferreira
41. Charleston, SC, USA (3)
Here are some of the most beautiful places, buildings, parks, and sites to visit in Charleston.
The historic houses in Charleston, especially Rainbow Row, are iconic sites. Rainbow Row is a collection of 14 colorful Georgian houses on East Bay Street, offering a beautiful backdrop for photos.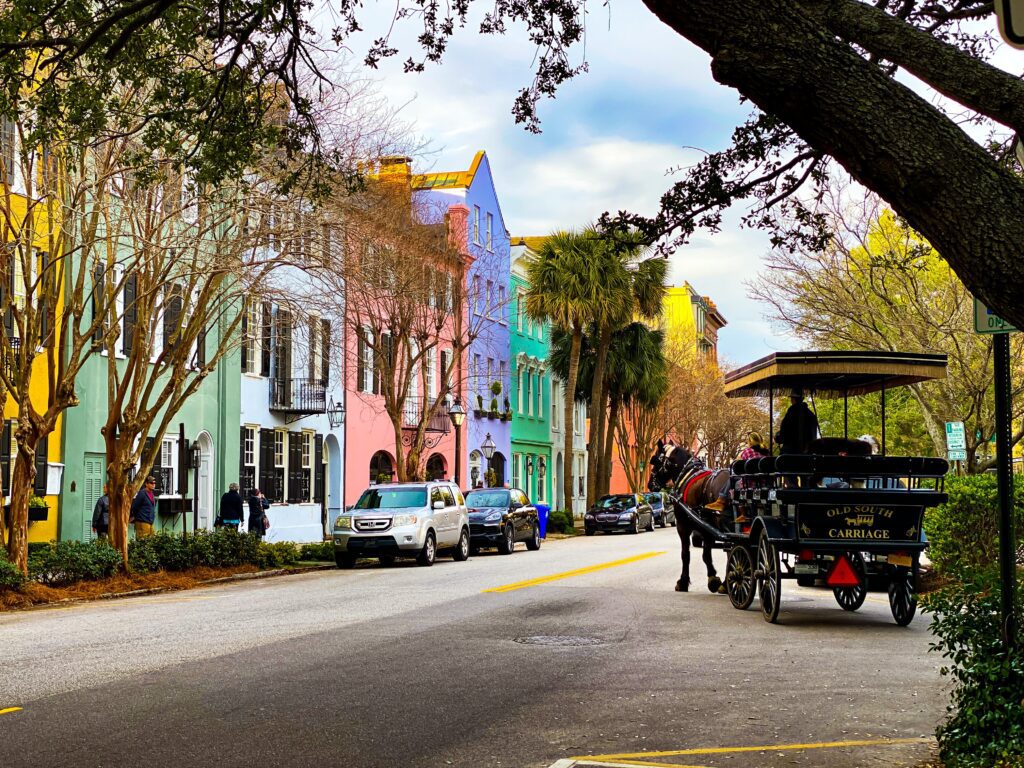 The Charleston City Market is a vibrant and bustling shopping spot in historic downtown Charleston. It features a variety of locally made jewelry, art, and souvenirs, as well as Charleston's finest cuisine.
The Magnolia Plantation and Gardens, one of the oldest plantations in America, boasts over 500 acres of beautiful gardens, lakes, and marshes. Visitors can explore the gardens and experience nature in its pure form.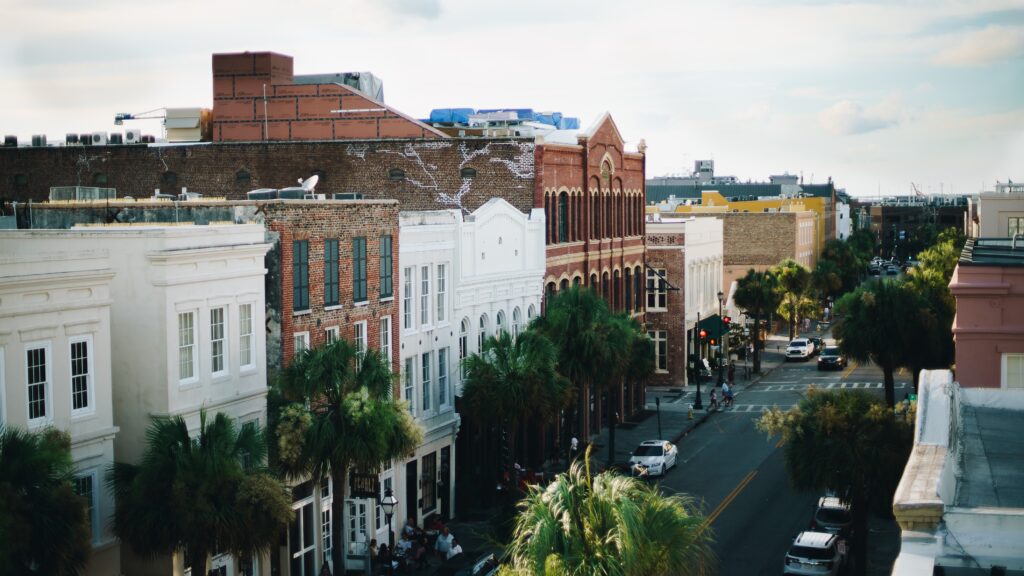 The Battery and White Point Gardens is a beautiful park located in the historic district, perfect for picnicking and admiring the view of the harbor. Unique cannons, monuments, and noteworthy trees offer a uniquely local attraction here.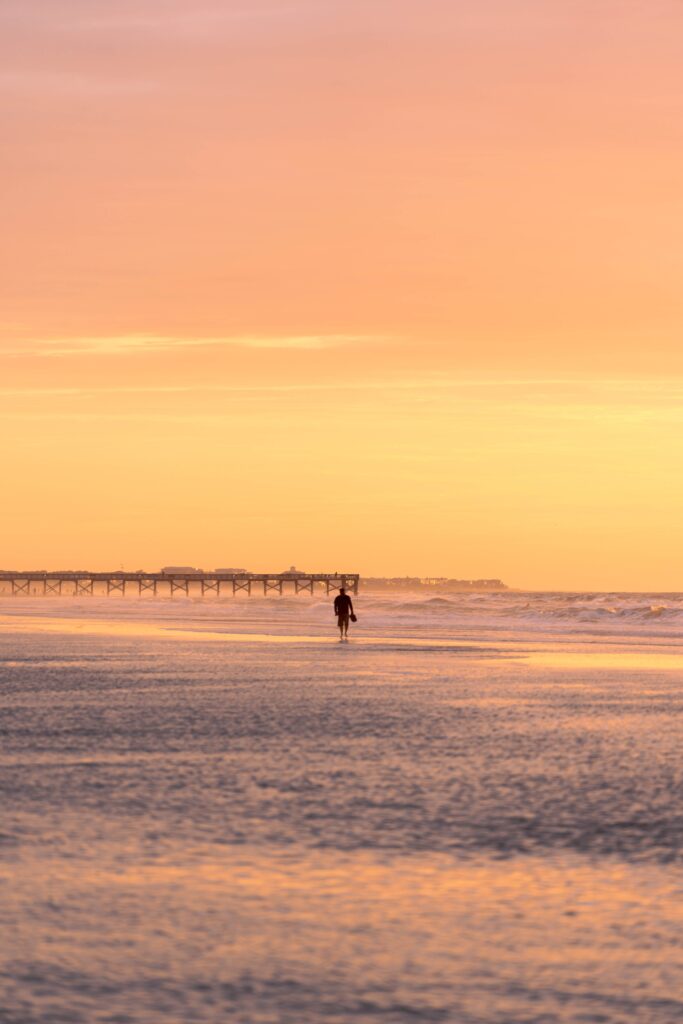 Photo Credit to Leonel Heisenberg, Cody Silver, and Harold Wainwright
For more great info like this make sure to check out our full list of the 101 Best Cities in the World for Food and Cuisine.
Click here to GET IN TOUCH or Call us at (800) 294-5031
All World Travel – The Best Travel Experiences, Personalized for You