The 151 Most Beautiful Cities in the World from AWT's MegaLists Series, is our massive attempt at bringing you the information to know the best places to visit with the best in the business.
50. Jerusalem, Israel (2)
The Dome of the Rock, an iconic Islamic shrine with its golden dome, stands on the Temple Mount, representing a masterpiece of Islamic architecture and is one of the city's most recognizable landmarks.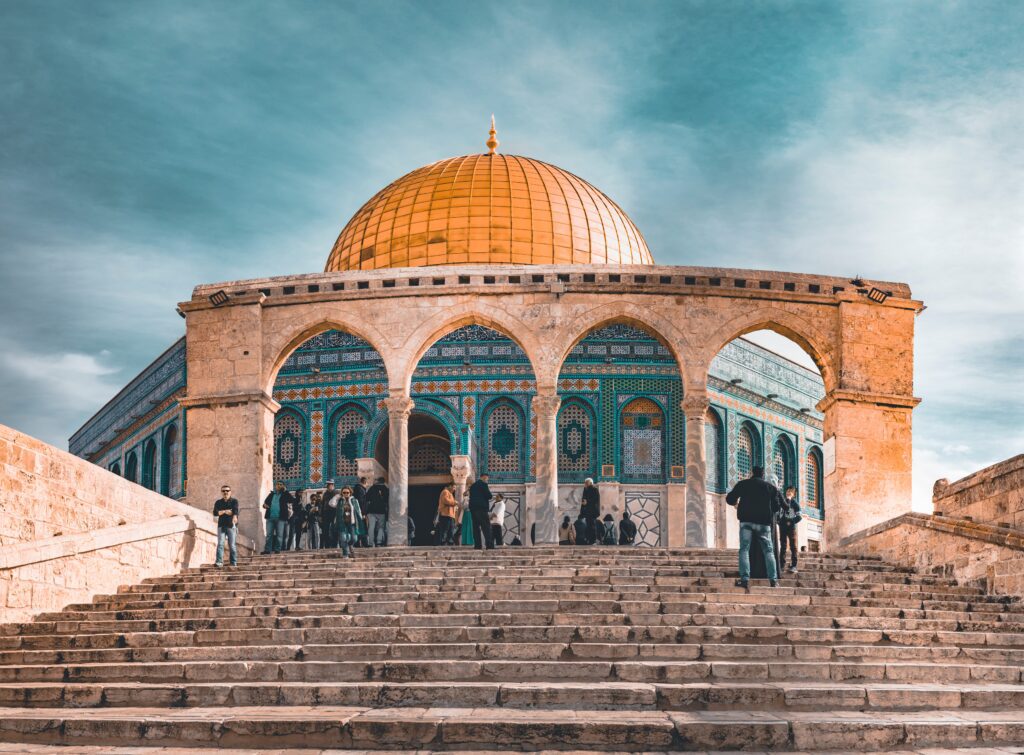 The Western Wall, or Wailing Wall, is a sacred site for Jewish prayer and reflection, a remnant of the ancient Jewish Temple, and a symbol of Jewish heritage and faith.
The Church of the Holy Sepulchre is a significant pilgrimage site for Christians, believed to be the place where Jesus was crucified, buried, and resurrected.
The Tower of David, an ancient citadel with a historical museum, offers panoramic views of Jerusalem's Old City and its surroundings.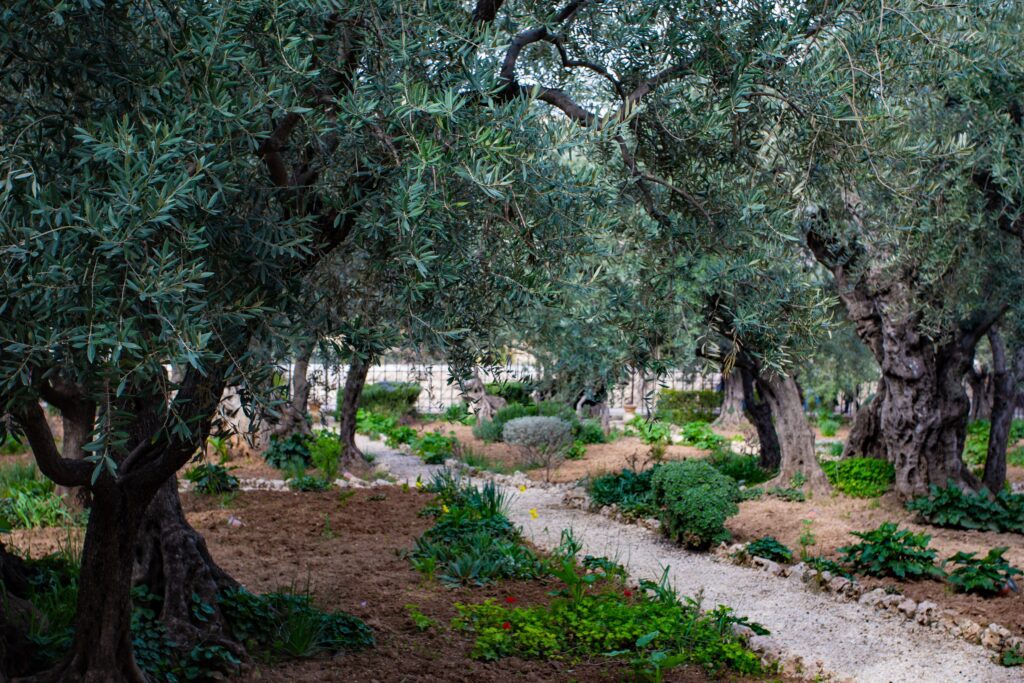 The Israel Museum, one of the world's leading art and archaeology museums, houses a vast collection of artifacts and artworks, including the Dead Sea Scrolls.
As well, The Church of the Nativity, located in Bethlehem, Palestine, is traditionally believed to be the birthplace of Jesus Christ and is worth a visit and easy to access given its sacred place in history. Finally, for those willing, a trip to Jericho is a must to see the famous Tree of Life Mosaic, which is near the ancient ruins of the city.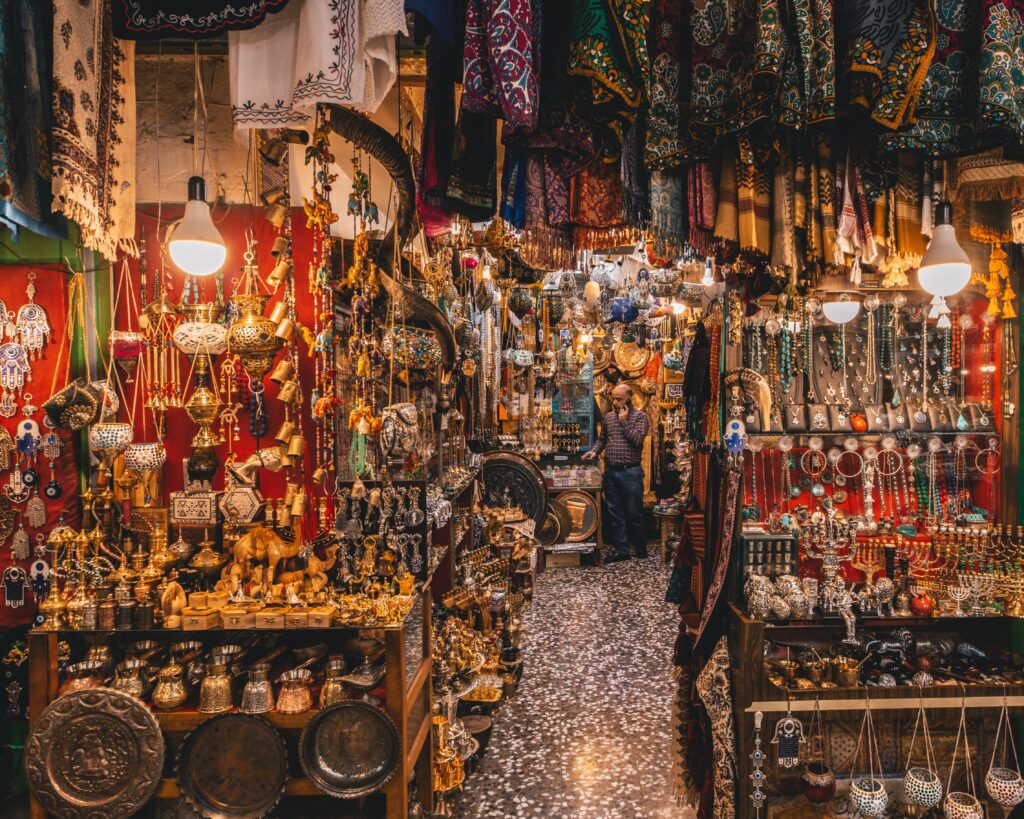 Photo Credit to John T., Christian Burri, Stacey Franco, and Toa Heftiba
49. Dubai, UAE (2)
The Burj Khalifa, the world's tallest building, is an engineering marvel and an iconic symbol of Dubai's ambition and innovation. Its observation decks offer breathtaking views of the city's futuristic skyline.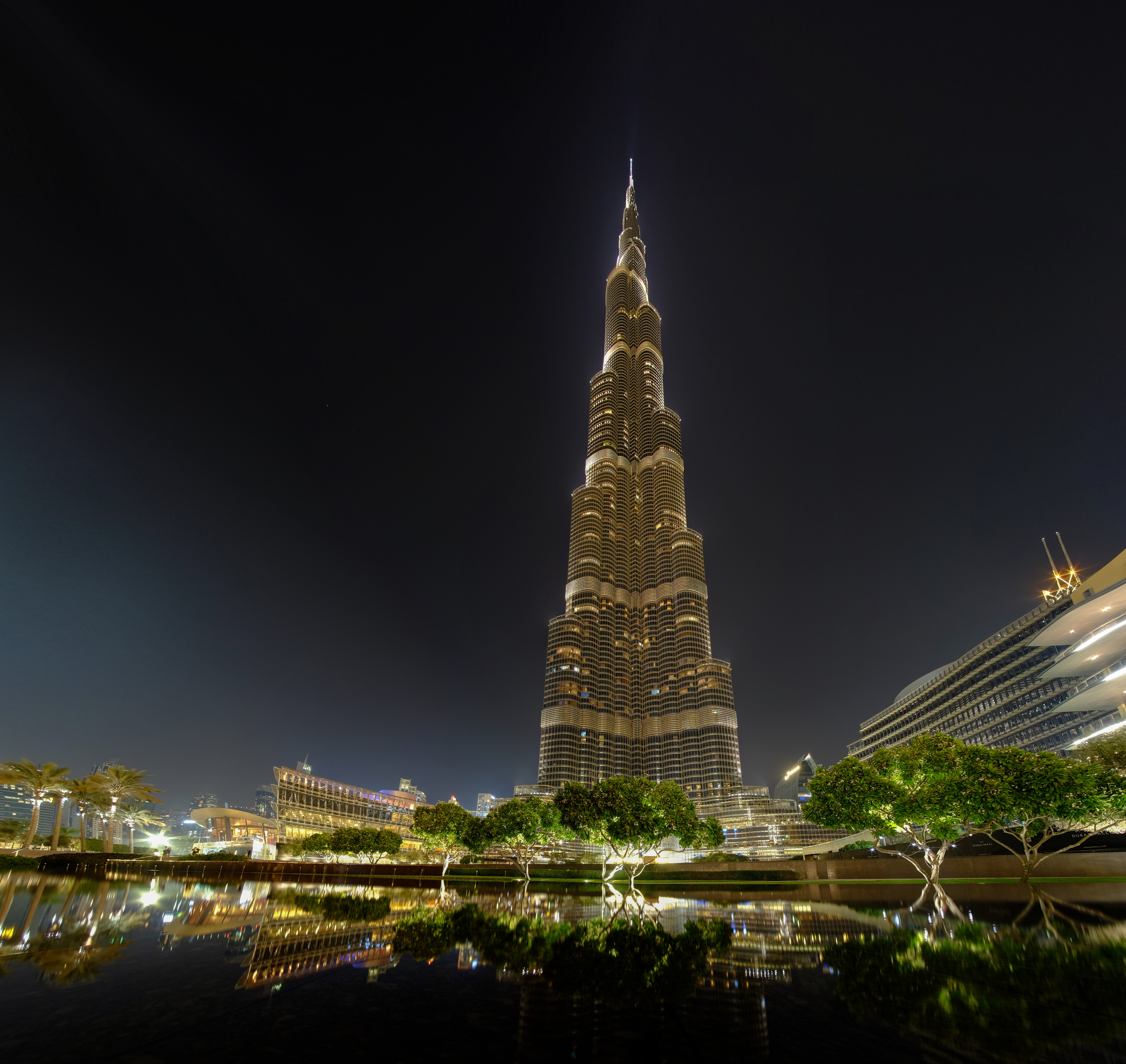 The Palm Jumeirah, an artificial palm-shaped island, is a feat of engineering and a luxurious resort destination with stunning beachfront properties and top-notch entertainment venues.
The Dubai Mall, one of the largest shopping malls in the world, is not just a shopping destination but also a marvel of architecture with its aquarium and indoor waterfall.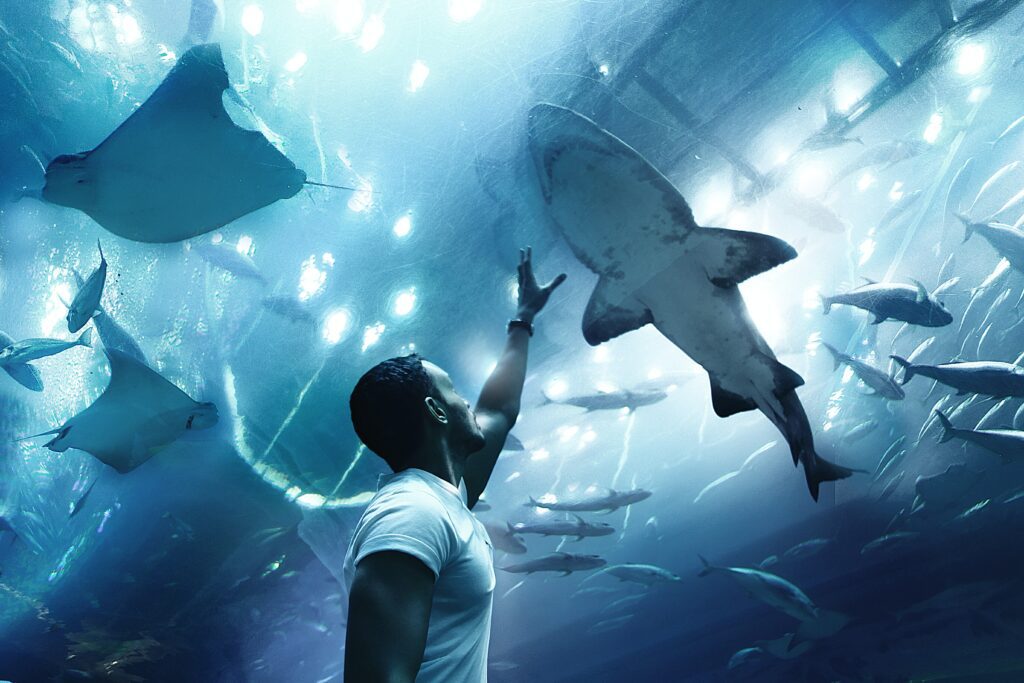 The Dubai Fountain, set in the Burj Khalifa Lake, offers mesmerizing water and light shows choreographed to music, captivating audiences day and night.
The historic district of Al Fahidi, with its traditional wind-tower houses and narrow alleyways, showcases Dubai's heritage and cultural roots.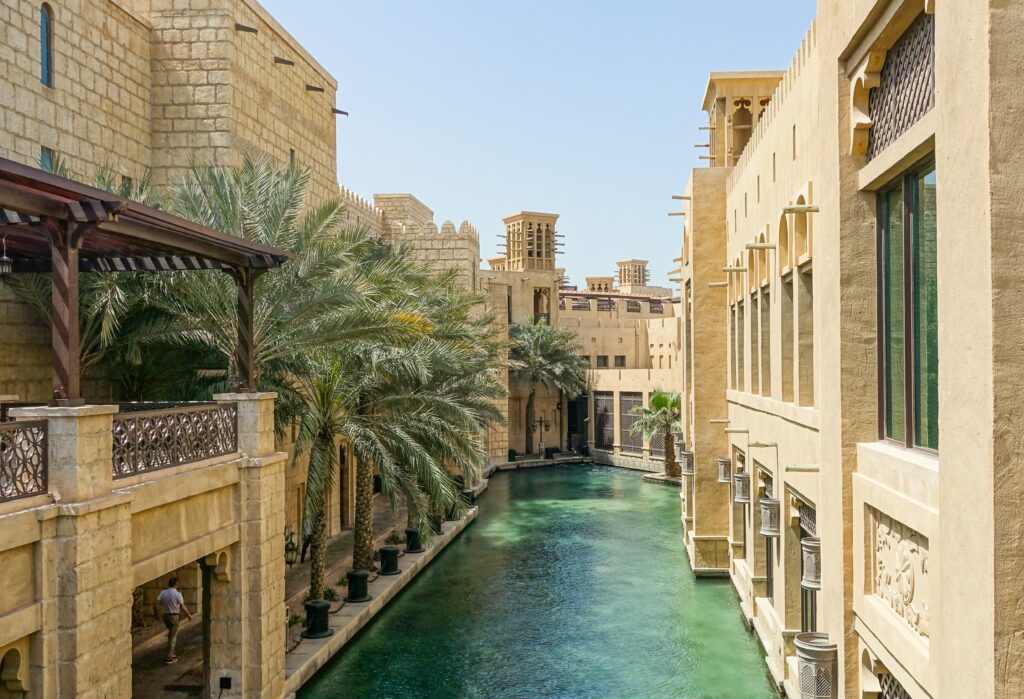 Jumeirah Mosque, an impressive example of Islamic architecture, welcomes non-Muslim visitors for guided tours to foster cross-cultural understanding.
Dubai's vast desert dunes present the opportunity for thrilling adventures like dune bashing, camel rides, and sunset safaris.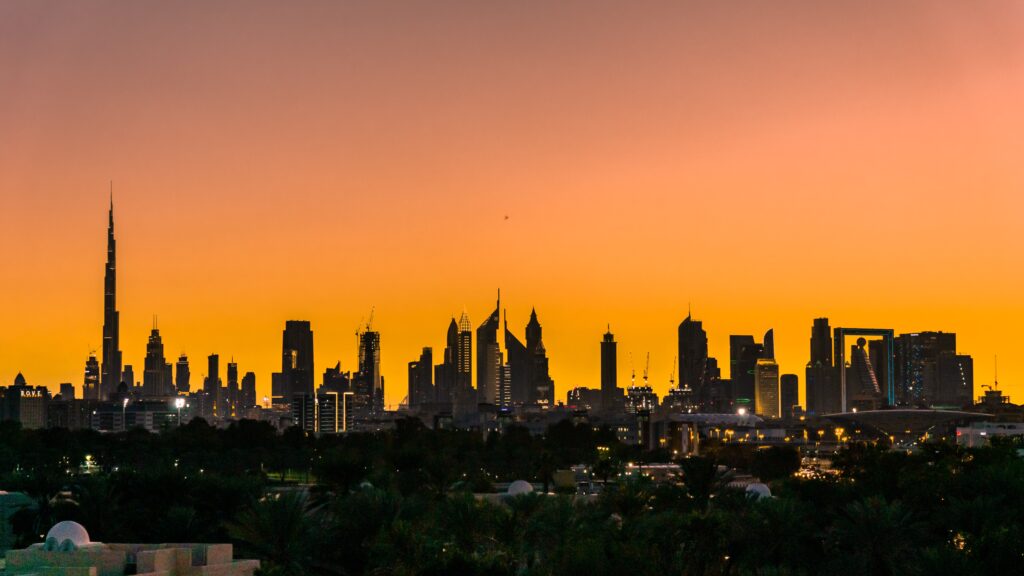 Photo Credit to Zoltan Tasi, Moon, Zosia Korcz, and Nathan John
48. Madrid, Spain (2)
The Royal Palace of Madrid, an opulent 18th-century palace, is a stunning architectural masterpiece with over 3,000 lavishly decorated rooms and beautifully landscaped gardens.
The Prado Museum, one of the world's premier art galleries, houses an extraordinary collection of European masterpieces, including works by Goya, Velázquez, and El Greco.
The Buen Retiro Park, a magnificent green oasis in the heart of the city, offers serene gardens, sparkling fountains, and a peaceful boating lake, providing a relaxing escape from the bustling city.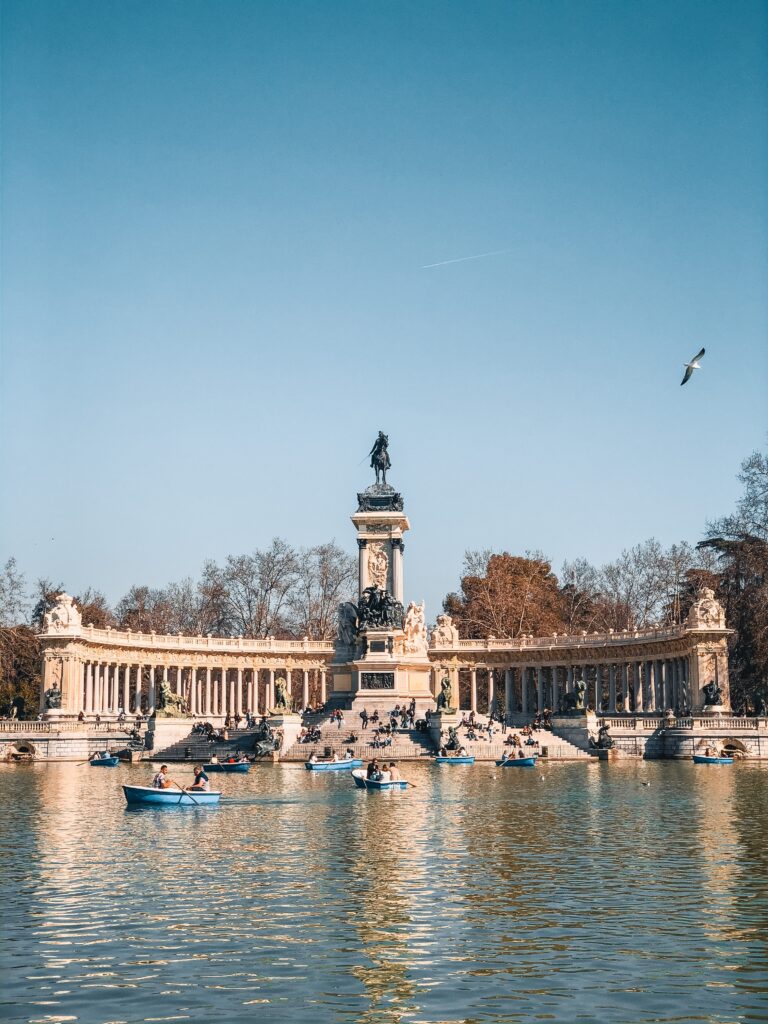 The Puerta de Alcalá, a grand Neoclassical monument, stands proudly as a symbol of Madrid's rich history and is a popular spot for photos and gatherings.
The Temple of Debod, an ancient Egyptian temple relocated to Madrid, provides a unique and picturesque setting to enjoy the sunset over the city.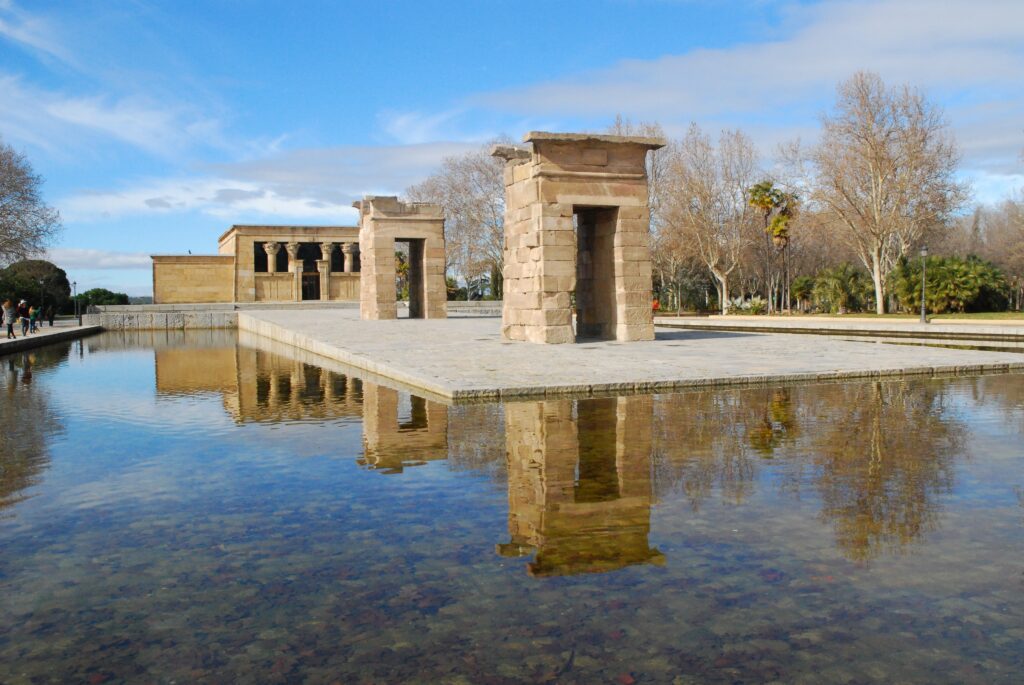 The Plaza Mayor, a splendid central square surrounded by elegant porticoed buildings, is a historic and lively gathering place with bustling cafes and vibrant events.
Madrid's Gran Vía, a grand boulevard lined with magnificent buildings, theaters, and shops, showcases the city's modern and cosmopolitan spirit.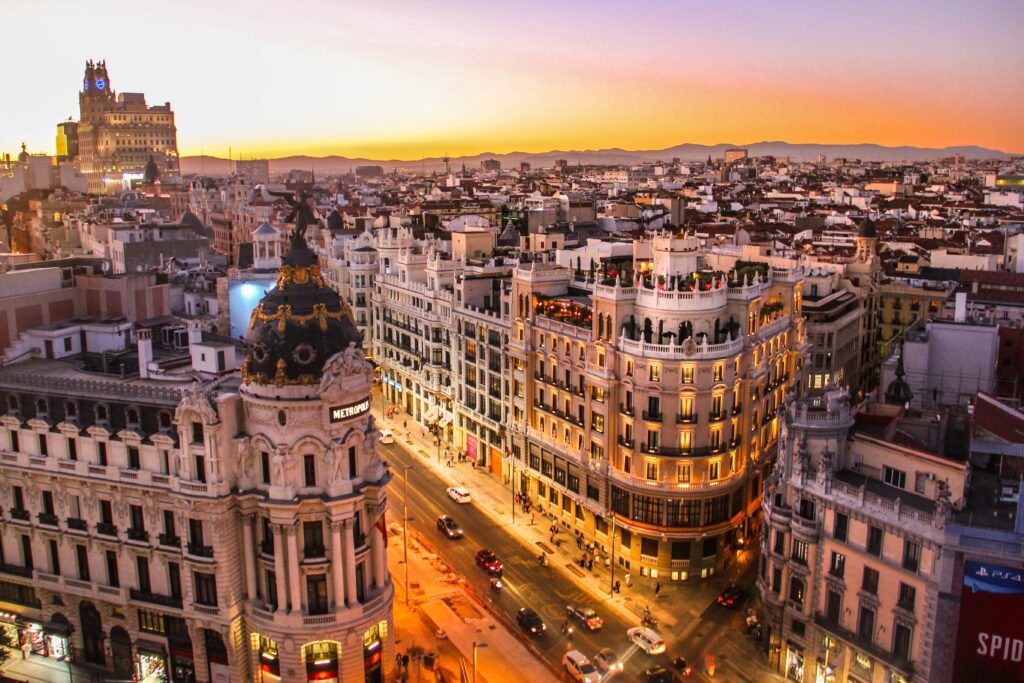 Photo Credit to Vitaly Zamedyanskiy, Miguel Saenz de Santa Maria, and Florian Wehde
47. Chicago, Illinois, USA (2)
The iconic Willis Tower (formerly known as the Sears Tower) is a prominent symbol of the city's skyline and offers spectacular views from its Skydeck, making it a must-visit attraction.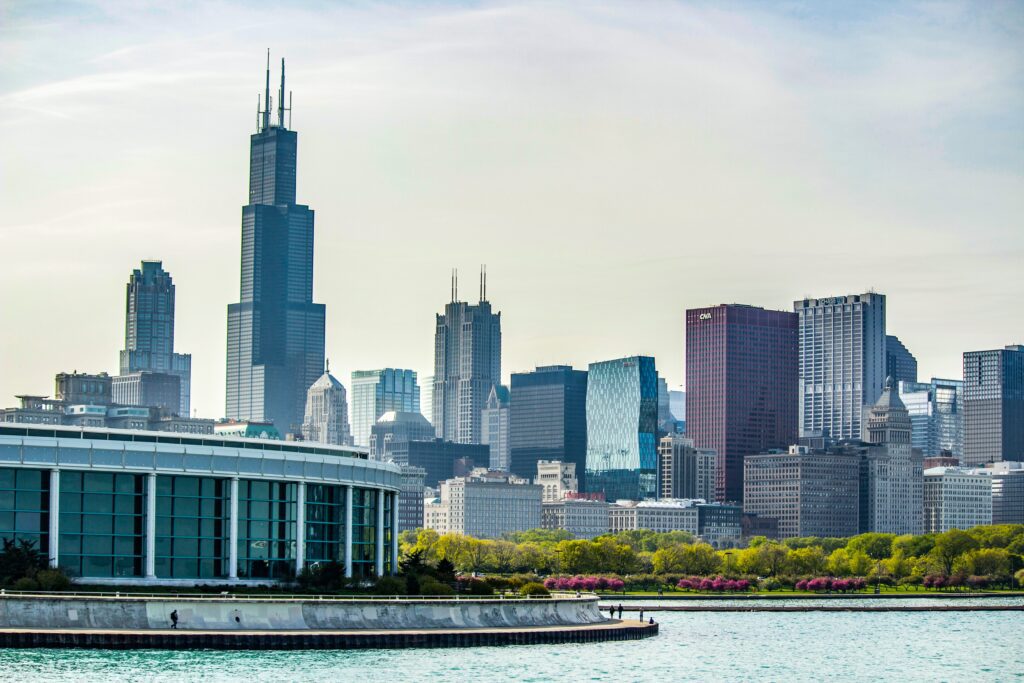 The Art Institute of Chicago, one of the country's premier art museums, houses an exceptional collection of artworks from various periods and cultures, including iconic pieces like Grant Wood's "American Gothic" and Vincent van Gogh's "The Bedroom."
Millennium Park, a contemporary urban oasis, features the Cloud Gate (affectionately called "The Bean"), a gleaming reflective sculpture that has become an iconic symbol of Chicago.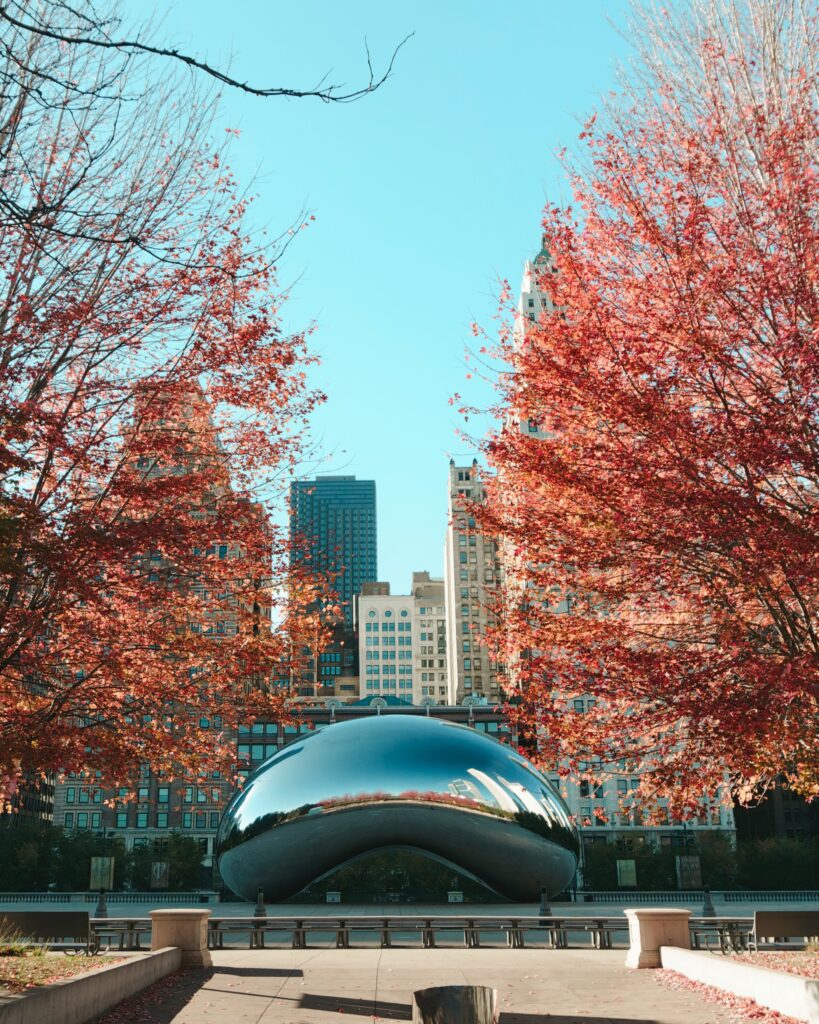 The historic Wrigley Building and Tribune Tower, with their distinctive architectural styles, stand as a testament to Chicago's rich architectural heritage.
The Navy Pier, a beloved waterfront destination, offers panoramic views of Lake Michigan, lively entertainment, and a Ferris wheel that adds to the city's enchanting skyline.
Chicago's Riverwalk, lined with cafes, gardens, and public art installations, offers a scenic stroll along the Chicago River, with architectural boat tours providing insights into the city's rich architectural history.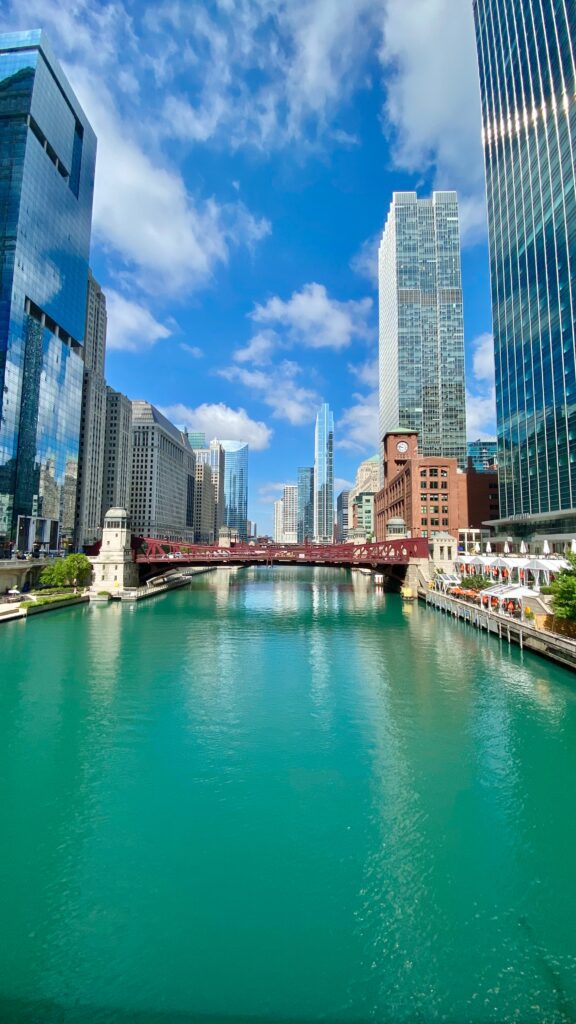 Photo Credit to Guatam Krishnan, Antonia Gabola, and Benjamin Rascoe
46. Toronto, Canada (2)
The CN Tower, an iconic symbol of Toronto's skyline, stands tall as one of the world's tallest freestanding structures, offering breathtaking views from its observation deck and glass floor.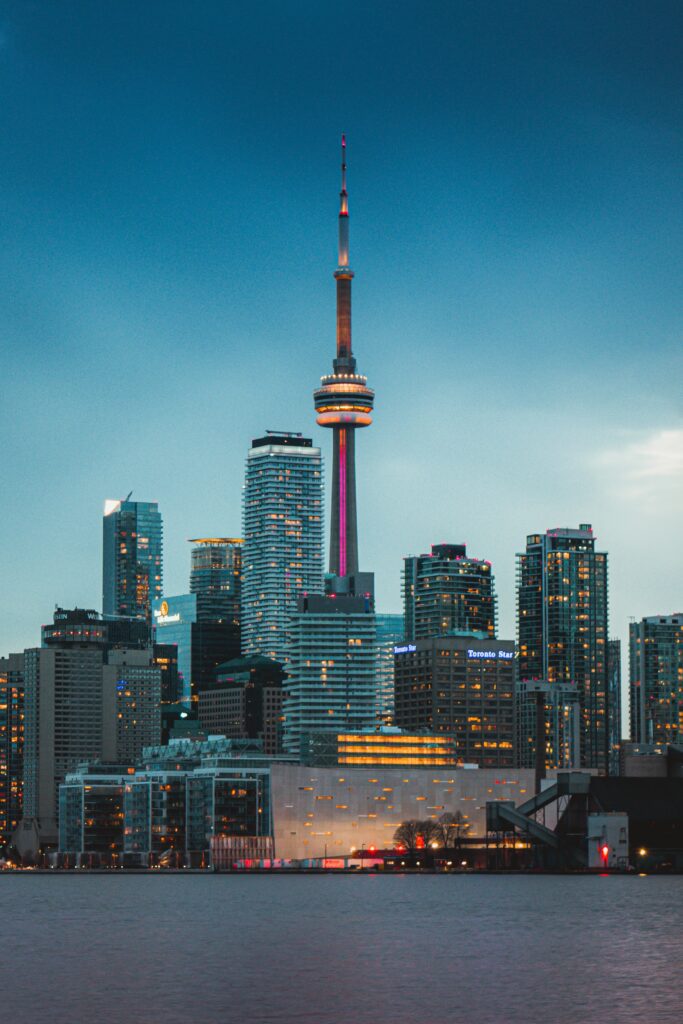 The Royal Ontario Museum (ROM) is a fascinating architectural gem, with a unique combination of modern and historic facades, housing a vast collection of art, culture, and natural history exhibits.
Casa Loma, a majestic castle-like mansion, exudes European elegance and charm, providing visitors with a glimpse into Toronto's Edwardian past.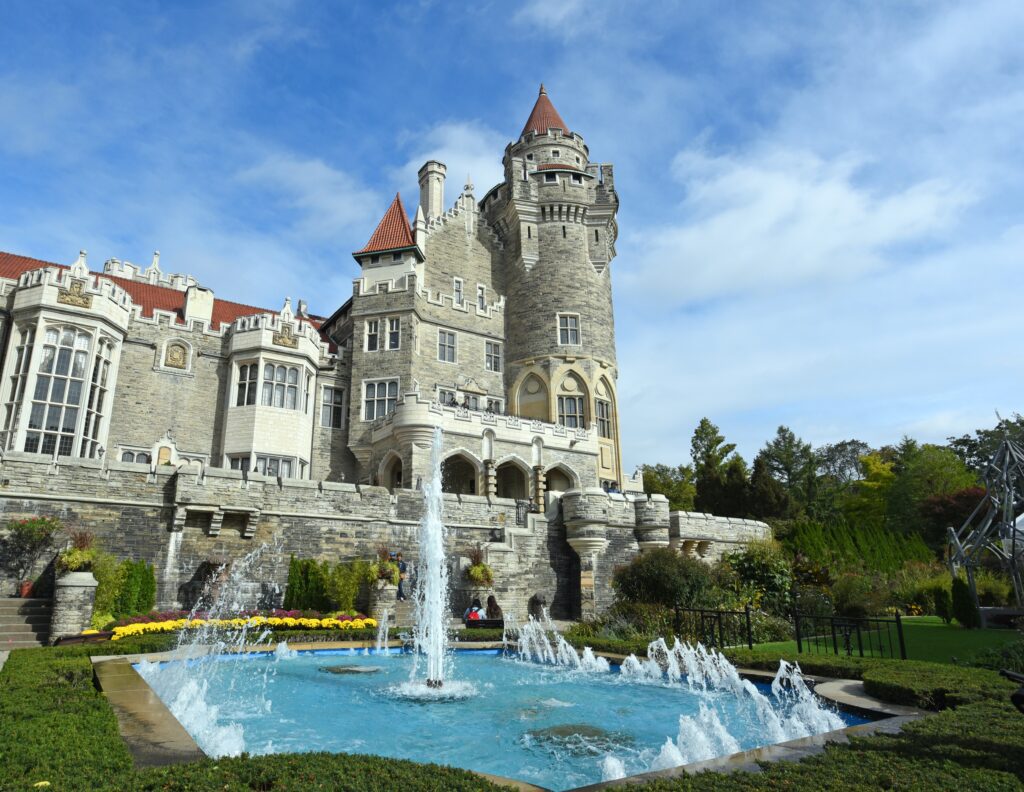 The Distillery District, a well-preserved historic site, boasts Victorian-era industrial buildings now filled with trendy shops, restaurants, and art galleries, creating a charming atmosphere for locals and tourists.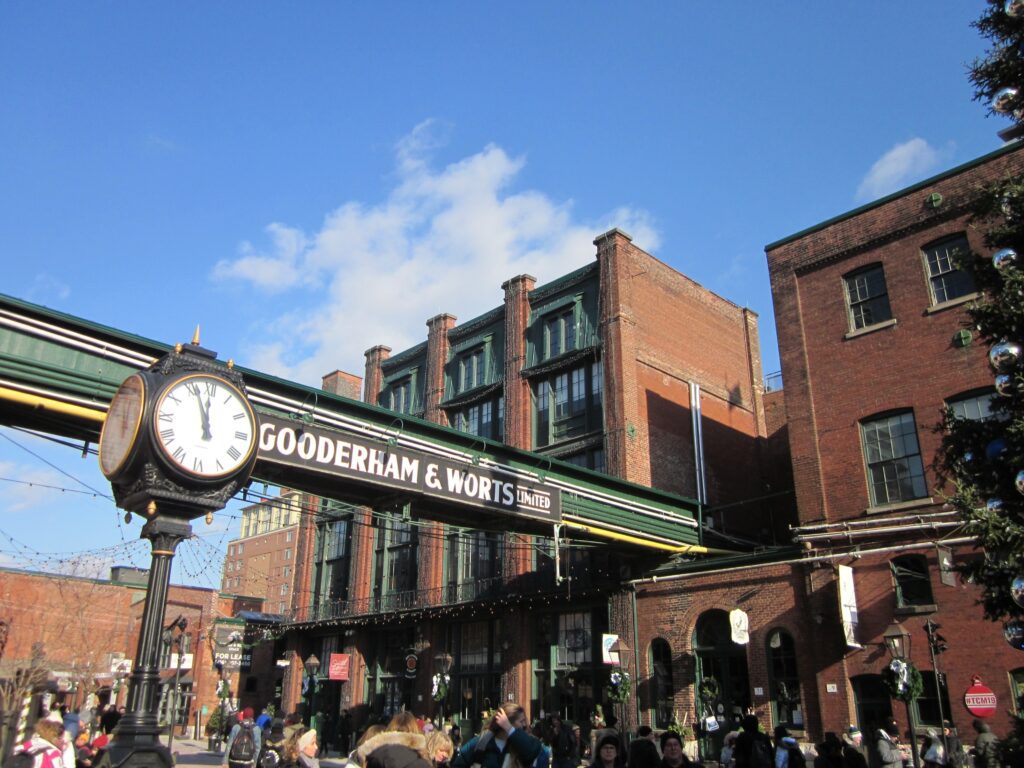 Toronto's waterfront is a beautiful feature, with scenic views of Lake Ontario and vibrant recreational spaces like Harbourfront Centre, perfect for leisurely strolls and waterfront activities.
The Ontario Legislative Building at Queen's Park showcases grand architecture and is home to Ontario's provincial government, welcoming visitors to explore its beautiful interiors and historic significance.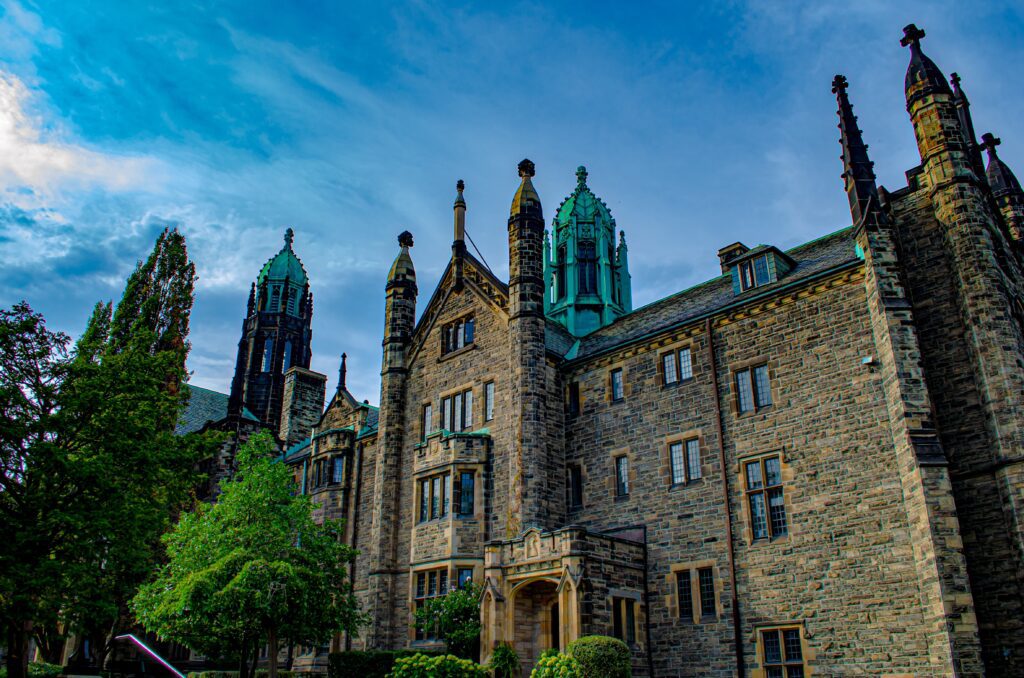 Photo Credit to Juan Rojas, Tommao Wang, Micheal Kristensen, and Narciso Arellano
For more great info like this make sure to check out our list of the 101 Best Cities in the World for Food and Cuisine.
Click here to GET IN TOUCH or Call us at (800) 294-5031
All World Travel – The Best Travel Experiences, Personalized for You.