Part of the 101 Best Food Cities in the World, here is our newest update!
74. Quebec City, Canada
Quebec City is renowned for its vibrant culinary scene, offering a delightful blend of French and North American influences. The city boasts a bevy of exceptional restaurants, and one of the must-visit establishments is "Le Continental." Located in the heart of Old Quebec, this iconic fine dining restaurant specializes in classic French cuisine, featuring exquisite dishes like escargots, foie gras, and tender filet mignon.
For a more casual yet equally enticing experience, "Chez Muffy" is a top choice. Situated in a charming historic building in the Old Port area, the restaurant focuses on farm-to-table cuisine, serving delectable dishes made with locally sourced ingredients. Their menu often includes Quebec specialties such as maple-glazed salmon, wild boar stew, and tourtière (meat pie).
When it comes to bars, "Le Bureau de Poste" is a popular spot for both locals and visitors. Housed in a former post office, this trendy bar offers a vast selection of craft beers, signature cocktails, and live music, creating a lively and welcoming atmosphere.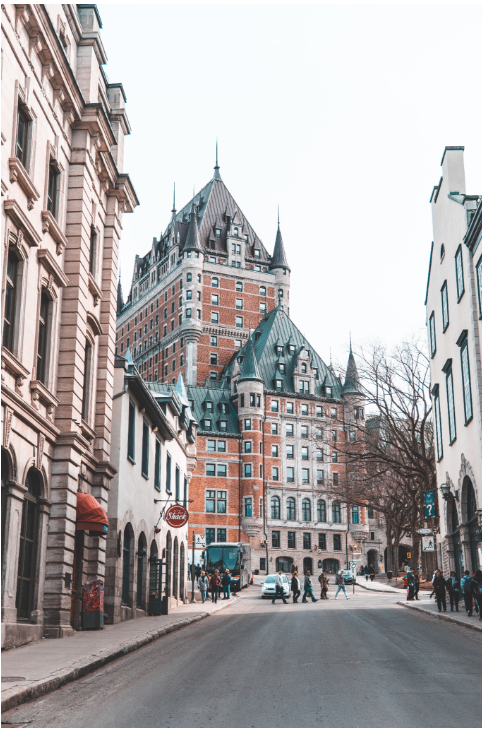 To experience the vibrant food culture of Quebec City, a visit to "Marché du Vieux-Port" is a must. This bustling market showcases a variety of local produce, artisanal cheeses, fresh seafood, and Quebecois delicacies. Sample regional specialties like poutine (French fries topped with cheese curds and gravy), cretons (pork spread), and maple syrup-infused treats.
For a truly authentic taste of Quebec, "La Buche" is a restaurant that celebrates traditional Quebecois cuisine. From hearty tourtière and maple sugar pie to savory pea soup and tourtière poutine, this restaurant showcases the rich culinary heritage of the province.
Photo Credit to Matthieu Joannan and WithLoveFromChile
73. Dubai, UAE
Dubai is a culinary paradise that offers a diverse range of dining experiences, blending flavors from around the world. The city is known for its luxurious restaurants, and one standout establishment is "Pierchic." Situated on a pier in the Arabian Gulf, this seafood restaurant offers stunning views and a menu featuring fresh catches of the day, expertly prepared with a modern twist.
For a taste of traditional Emirati cuisine, "Al Fanar Restaurant & Cafe" is a top choice. Located in the heart of Old Dubai, this restaurant offers an authentic ambiance and serves classic Emirati dishes like machbous (spiced rice with meat), harees (wheat and meat porridge), and luqaimat (sweet dumplings).
Dubai is also home to an array of international dining options. "Zuma" is a renowned Japanese restaurant known for its contemporary cuisine and stylish setting. With dishes like black cod miso and wagyu beef rolls, it offers an exquisite dining experience.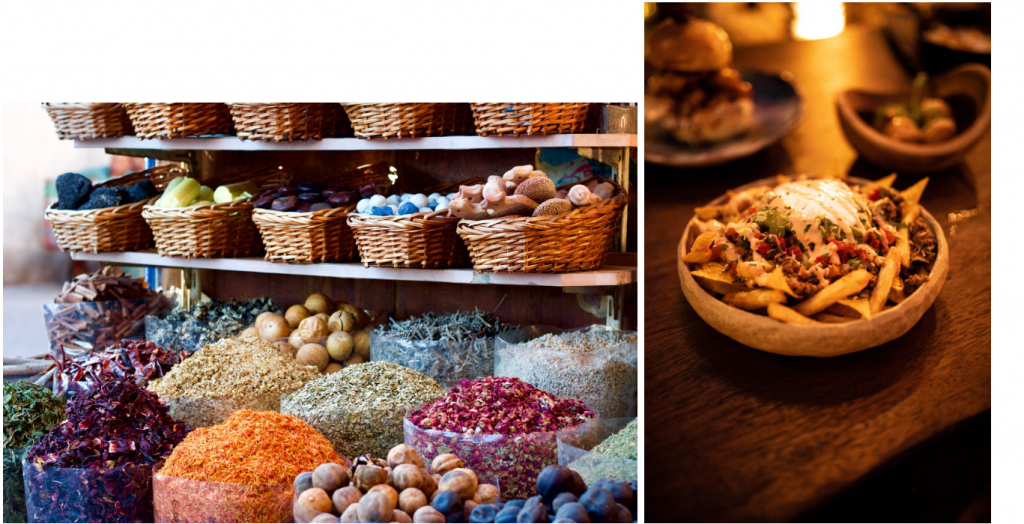 When it comes to bars, "At.Mosphere" takes luxury to new heights. Located on the 122nd floor of the Burj Khalifa, the world's tallest building, this sky-high lounge offers breathtaking views along with a sophisticated ambiance and a wide selection of premium cocktails.
For a vibrant market experience, "Spice Souk" is a must-visit. Located in the historic Deira district, this traditional market is a treasure trove of aromatic spices, dried fruits, nuts, and traditional herbs used in Emirati and Middle Eastern cooking.
Dubai is also famous for its lavish food festivals, such as the Dubai Food Festival and Taste of Dubai, which showcase a wide variety of culinary delights from around the world, allowing visitors to sample dishes from renowned restaurants and street food vendors.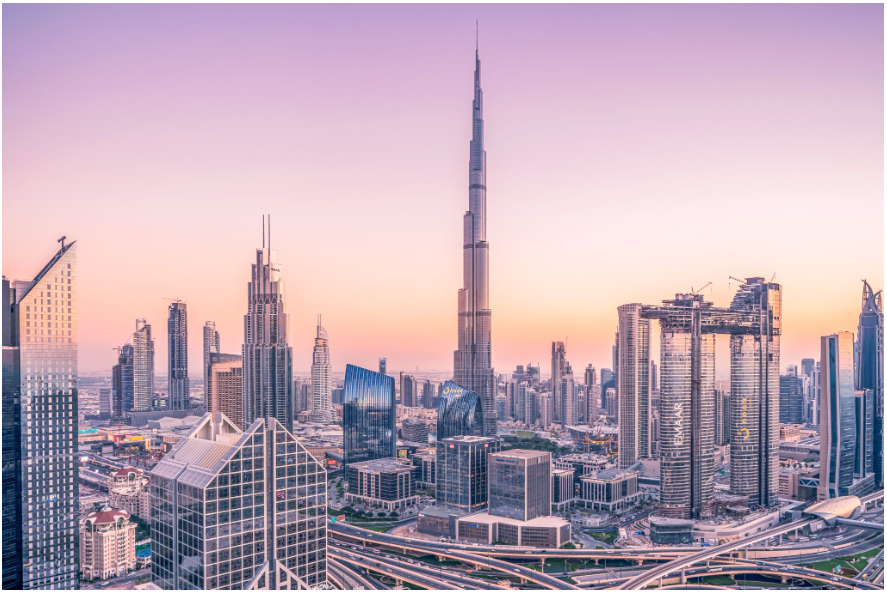 Photo Credit to Zq Lee, Tetiana Shevereva, and Nikhita Singhal
Make sure to also look at our list of the 151 Most Beautiful Cities in the World. We are pretty sure there are delicious spots there too!
Click here to GET IN TOUCH or Call us at (800) 294-5031
All World Travel – The Best Travel Experiences, Personalized for You.