101 Best Food Cities Around the World and 151 Most Beautiful Cities in the World are probably part of the best lists on the internet for the best places to visit and eat.
76. Jakarta, Indonesia
Jakarta is a bustling city in Indonesia with a vibrant culinary scene offering something to suit every taste. There are a plethora of restaurants, markets, and bars to choose from serving street food to fine dining. Padang Merdeka is well-known for its Padang cuisine featuring spicy, flavorsome dishes. Then, there is Nasi Campur Bu Tjitro, which offers Indonesian cuisine such as ayam goreng, beef rendang, and sambal. Sate Khas Senayan specializes in sate and is a must-visit for skewered meat lovers.
Now, do not miss the markets for an authentic experience of Jakarta's local food scene. Pasar Mayestik is popular with visitors for both textiles and garment products, as well as street food favorites such as nasi goreng, sate, and bakso. Pasar Santa indoors provides a variety of food stalls with specialties ranging from noodles to sushi, along with some of the above-mentioned delicacies, and more.
Skye Bar and Potato Head Garage offer two of the best bar experiences in Jakarta. They provide drinks and light bites with a breathtaking view of the city skyline and live music, respectively.
Finally, there is Nasi Goreng, is Indonesia's national dish mixed with egg, vegetables, and spices topped with chicken or shrimp, gado-gado filled with boiled vegetables, and peanut sauce dressing, and soto betawi, a traditional beef soup, are some of the must-try dishes when exploring the local food scene.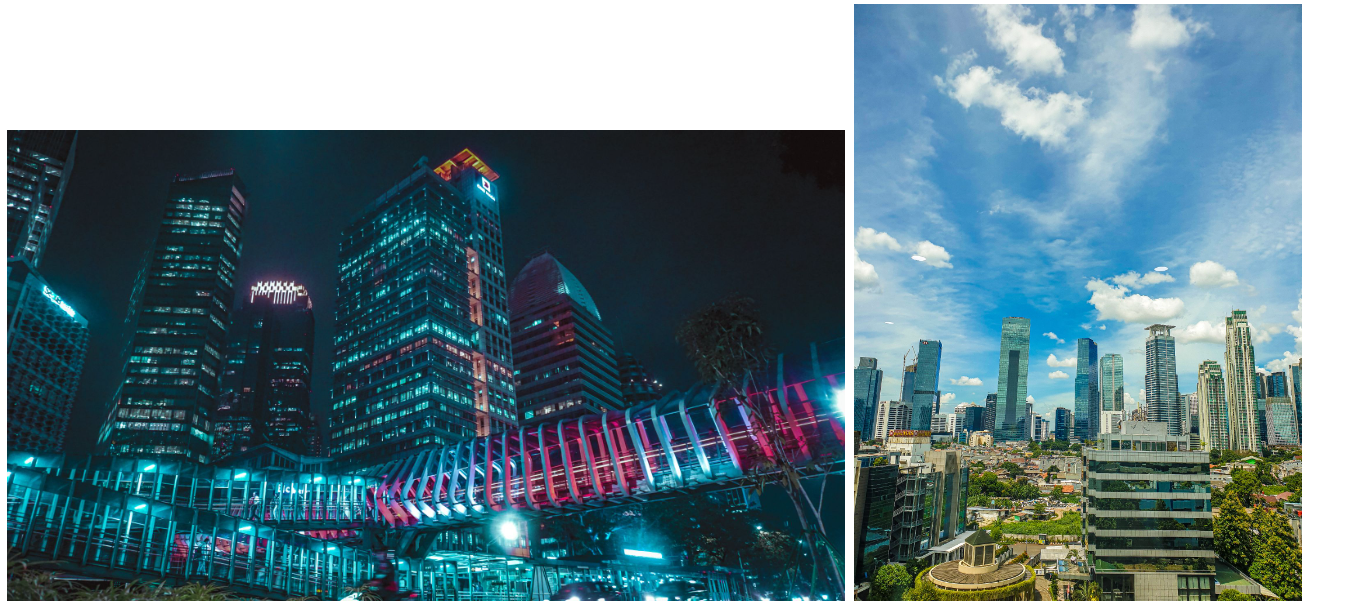 Photo Credit to Visual Karsa, Yulia Agnis, Aldino Hartan, Keriliwi, and Baiq Daling
75. Sydney, Australia
From upscale waterfront restaurants to bustling street markets and bars, Sydney offers an array of food experiences.
For fine dining, Quay is a must-visit restaurant located on the edge of Sydney Harbour. With a modern Australian menu that celebrates local ingredients, Quay offers a memorable dining experience with dishes such as mud crab congee and snow egg desserts. Fratelli Paradiso in Potts Point offers authentic Italian cuisine, while Chat Thai serves delicious Thai dishes.
For seafood lovers, the Sydney Fish Market is the perfect destination, offering a wide variety of fresh seafood. Marrickville Markets provide a traditional shopping experience with diverse stalls selling everything from fresh produce to vintage clothing.
Sydney's bar scene is also buzzing with creative cocktails and stunning locations, such as the Glenmore Hotel Rooftop Bar in The Rocks, which offers unparalleled views of the Opera House and Harbour Bridge, and Bulletin Place, a cozy bar in the CBD (Central Business District) with inventive cocktails.
For local foods, Sydney has plenty to offer. Fish and chips from the Sydney Fish Market are one of the best-known dishes in the city, but traditional Australian meat pies filled with beef or chicken are also a must-try. Moreton Bay bugs, a type of lobster found in Sydney's waters, are a true delicacy and can be sampled at Quay.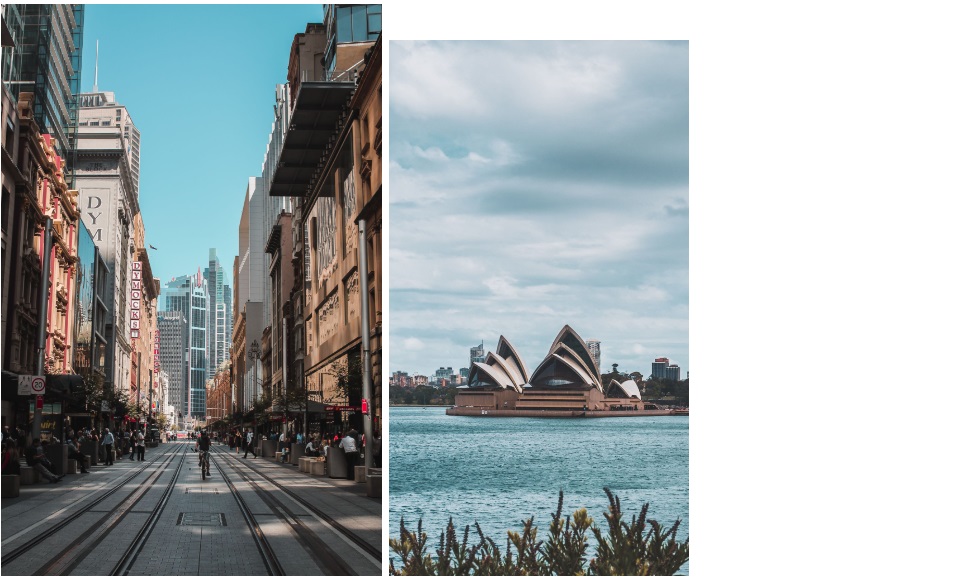 Photo Credit to Laura Cros and Kewal
Click here to GET IN TOUCH or Call us at (800) 294-5031
All World Travel – The Best Travel Experiences, Personalized for You.