Hello! Here we hit to top 100 of our 151 Most Beautiful Cities in the World list. Other Lists we are currently making at the moment are the 101 Best Cities in the World for Food and Cuisine.
100. Perth, Australia
Perth, the capital city of Western Australia, is a vibrant and culturally rich destination offering a plethora of attractions for history enthusiasts. From stunning monuments to well-preserved historic sites, Perth has much to offer visitors seeking to delve into the city's past.
One of the must-visit places in Perth is the iconic Kings Park and Botanic Garden. Not only does it provide breathtaking views of the city skyline, but it also boasts significant historical landmarks. The State War Memorial and Eternal Flame pay tribute to fallen soldiers, while the DNA Tower offers panoramic vistas of the city.
For those interested in colonial history, Fremantle is a charming port city located just a short distance from Perth. Its well-preserved architecture reflects the early European settlement, and the Fremantle Prison, a UNESCO World Heritage site, provides a captivating insight into Australia's convict past.
Another fascinating historical gem is the Perth Mint, which played a pivotal role in the early gold rush days. Visitors can explore the mint's original melting house and marvel at its extensive collection of gold nuggets and coins.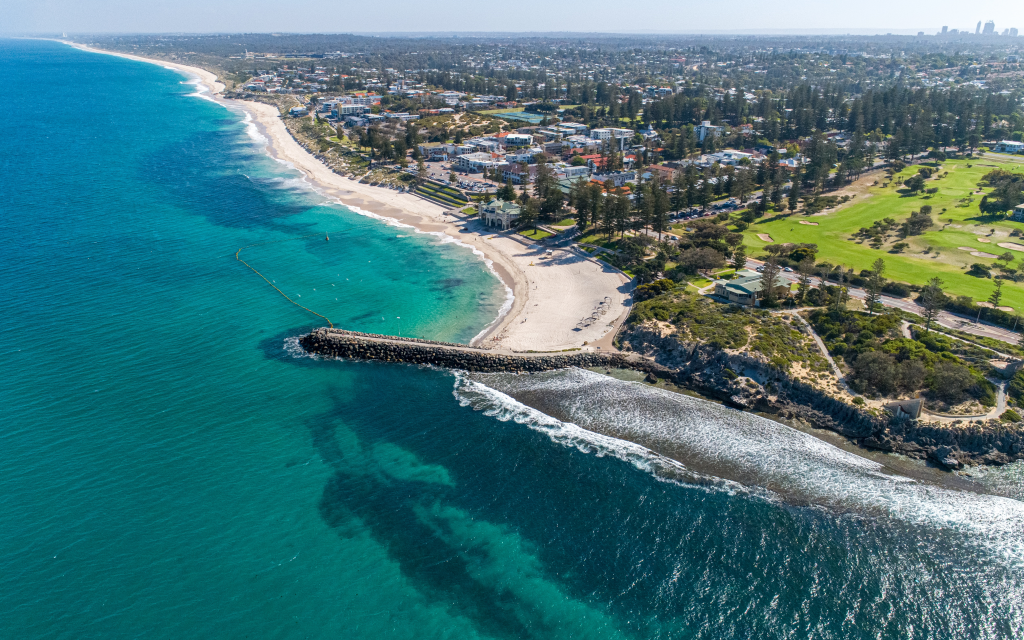 Photo Credit to Nathan Hurst
While in Perth you can stay at the amazing COMO The Treasury, a luxury hotel in Perth's State Buildings, featuring elegant, contemporary interiors and a wellness-focused spa.

Photo Credit to COMO The Treasury
Or take part in one of the many great tours of Western Australia, the Indian Ocean, and the Outback.
99. Alicante, Spain
One of the most iconic landmarks in Alicante is the Castle of Santa Barbara, perched atop Mount Benacantil. This medieval fortress offers panoramic views of the city and the sparkling Mediterranean Sea. Exploring its ancient walls, towers, and dungeons is a journey through time, unveiling centuries of history.
Another must-visit site is the Basilica of Santa Maria, a splendid Gothic-style cathedral that dates back to the 14th century. Its intricate architecture, intricate sculptures, and beautiful stained glass windows make it a fascinating spot for history and art enthusiasts.
Strolling through the historic center of Alicante, known as the Old Town, is like stepping into the past. The narrow streets, colorful buildings, and charming squares exude a traditional Spanish ambiance. The Co-cathedral of San Nicolas, with its baroque facade and ornate interior, and the City Hall, an elegant neoclassical building, are prominent landmarks in this area.
For a taste of Alicante's ancient history, a visit to the Archaeological Museum of Alicante (MARQ) is highly recommended. It showcases archaeological artifacts from various periods, including the Roman era. The museum's interactive exhibits provide engaging insights into the region's past.
Lastly, Alicante's beautiful waterfront promenade, known as the Explanada de España, is a delightful spot to relax and enjoy the Mediterranean atmosphere.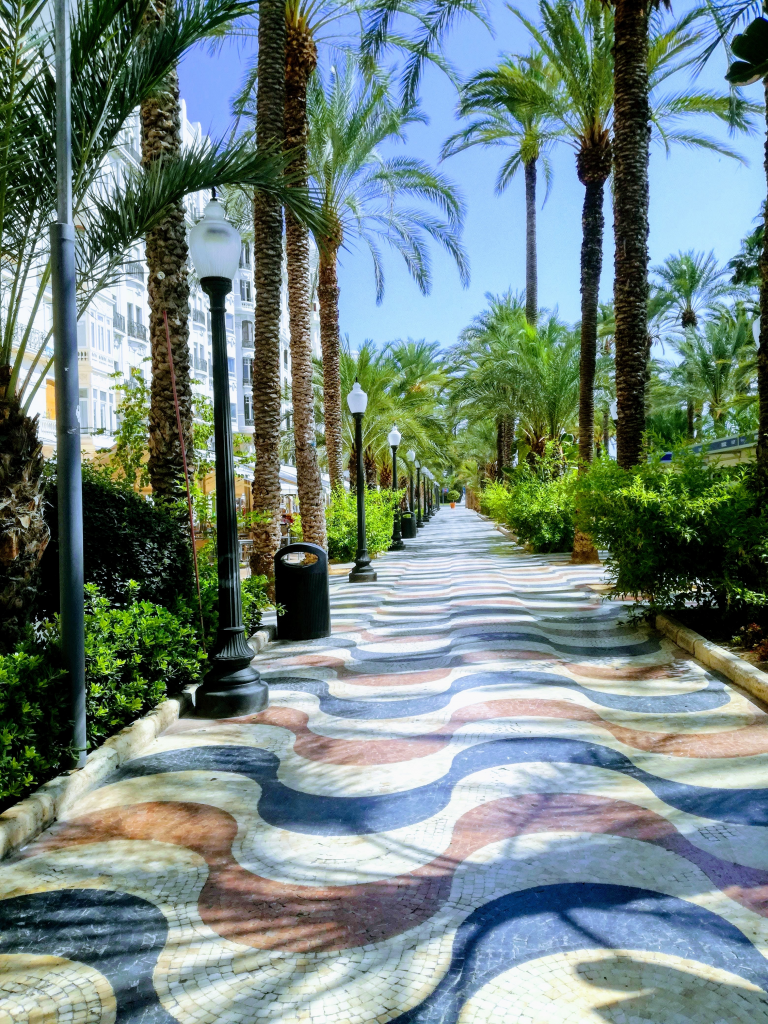 Photo Credit to Anthony Ingham
Virtuoso's number one choice to stay in Alicante is the SHA Wellness Clinic. And as well there are many great cruises to choose from, like the 21-day Colosseum to The Canary Islands – Rome (Civitavecchia) to Lisbon.

Photo Credit to Regent Seven Seas Service
98. Strasbourg, France
Strasbourg, nestled in the northeastern part of France, is a city renowned for its enchanting blend of French and German influences. With its picturesque canals, stunning architecture, and rich history, Strasbourg offers an array of captivating places to visit.
One of the city's most famous landmarks is the Strasbourg Cathedral, also known as the Cathédrale Notre-Dame de Strasbourg. This masterpiece of Gothic architecture is adorned with intricate sculptures and breathtaking stained glass windows. Climbing to the top of its tower rewards visitors with panoramic views of the city.
A stroll through the historic district of La Petite France is like stepping back in time. This charming neighborhood, with its half-timbered houses, narrow streets, and canal-side views, showcases the city's medieval heritage. Exploring its picturesque squares and bridges is a delight for both history enthusiasts and romantics.
The Palais Rohan, a grand palace located in the heart of Strasbourg, is a must-visit for history and art lovers. This former residence of French bishops houses three museums: the Museum of Fine Arts, the Museum of Decorative Arts, and the Archaeological Museum. The collections encompass a wide range of artworks, furniture, and artifacts, providing a fascinating glimpse into the region's history.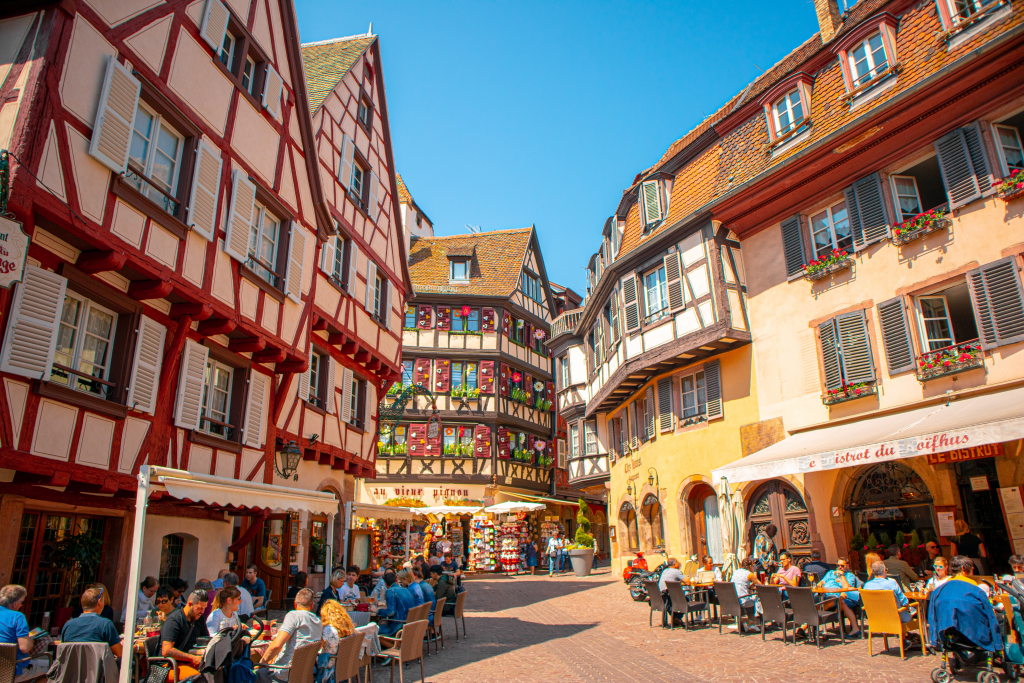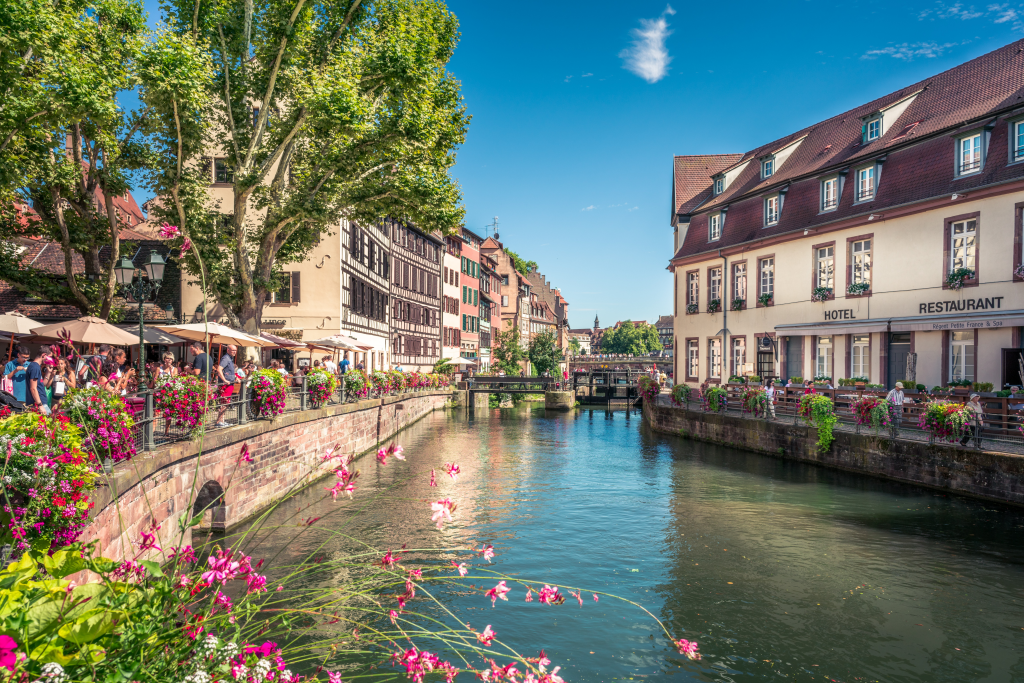 Photo Credit to Chan Lee, Hagues de Buyer-Mimeure
And there are plenty of tours and cruises to choose from when visiting this part of the world.
97. Bologna, Italy
Bologna, a vibrant city in northern Italy, is known for its rich history, medieval architecture, and culinary delights. With its numerous attractions and historic charm, Bologna offers a delightful experience for travelers.
The Piazza Maggiore is the heart of the city and a great starting point for exploration. This lively square is surrounded by impressive landmarks such as the Basilica di San Petronio, one of the world's largest Gothic churches, and the Palazzo Comunale, an exquisite medieval town hall. The Fountain of Neptune, a stunning bronze sculpture, is another highlight of the square.
Bologna is home to the oldest university in the Western world, and its historic university district is a treasure trove of architectural gems. The Archiginnasio, once the main building of the university, showcases beautiful halls adorned with coats of arms and wooden statues. It also houses the Anatomical Theatre, where anatomy lessons were once held.
For panoramic views of the city, a visit to the Asinelli Tower is a must. This leaning tower, standing at over 97 meters tall, offers a challenging climb but rewards visitors with breathtaking vistas of Bologna's rooftops and surrounding landscape.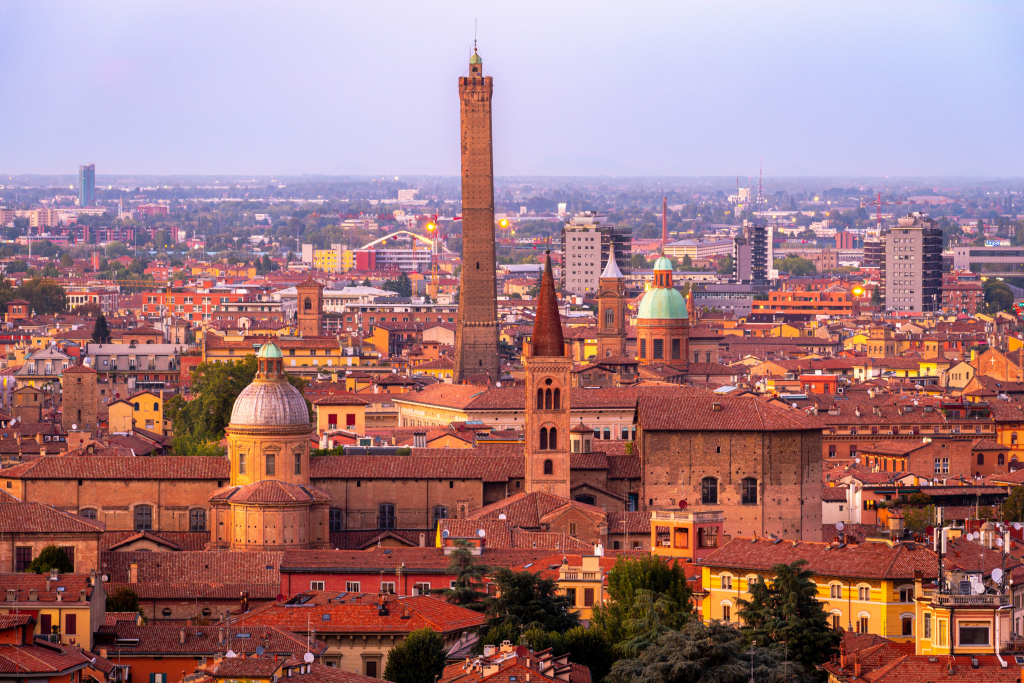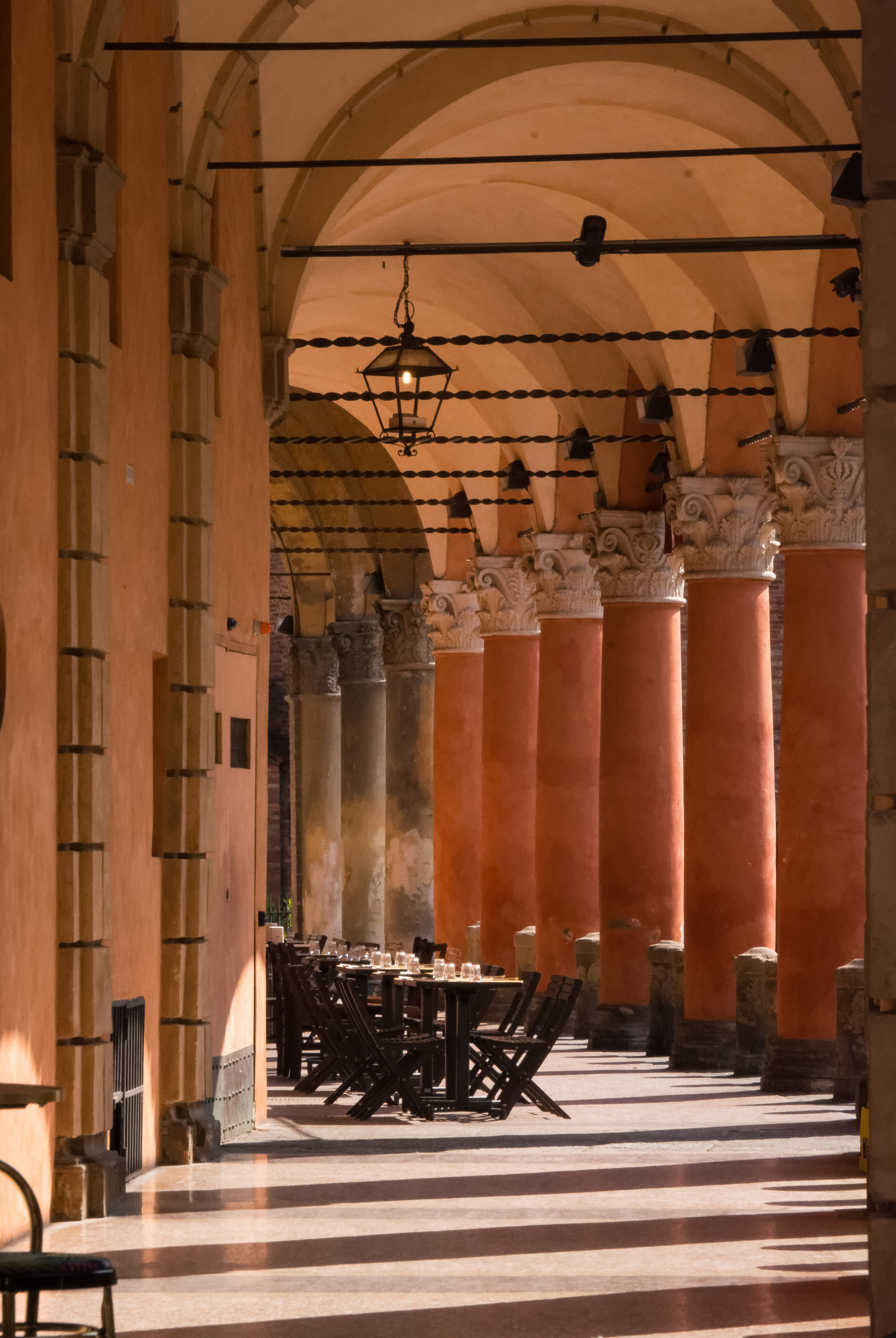 Photo Credit to Petr Slovacek and Hugo Kruip
The amazing Grand Hotel Majestic Gia' Baglioni is any luxury traveler's best choice in Bologna, this is a luxurious hotel with lavish Italian decor, gourmet dining, and wellness facilities, that is close to many major sites.
Photo Credit to Grand Hotel MGB
96. Valencia, Spain
Valencia, located on the eastern coast of Spain, is a captivating city that seamlessly blends its rich history with modern attractions. With its stunning architecture, vibrant culture, and beautiful beaches, Valencia offers a wealth of places to visit and explore.
The City of Arts and Sciences is a modern architectural masterpiece that has become an iconic symbol of Valencia. This futuristic complex comprises several striking structures, including the Hemisfèric, an eye-catching IMAX cinema and planetarium; the Oceanogràfic, Europe's largest aquarium; and the Palau de les Arts Reina Sofia, an opera house and performing arts center. The avant-garde design of these buildings creates a visually stunning contrast against the city's historical backdrop.
The historic center of Valencia, known as the Old Town or Ciutat Vella, is a treasure trove of ancient charm. The Cathedral of Valencia, with its blend of Gothic, Baroque, and Romanesque elements, houses the famous Holy Grail, believed to be the cup used by Jesus at the Last Supper. The Lonja de la Seda (Silk Exchange) is a UNESCO World Heritage site, showcasing intricate Gothic architecture and serving as a testament to Valencia's mercantile past.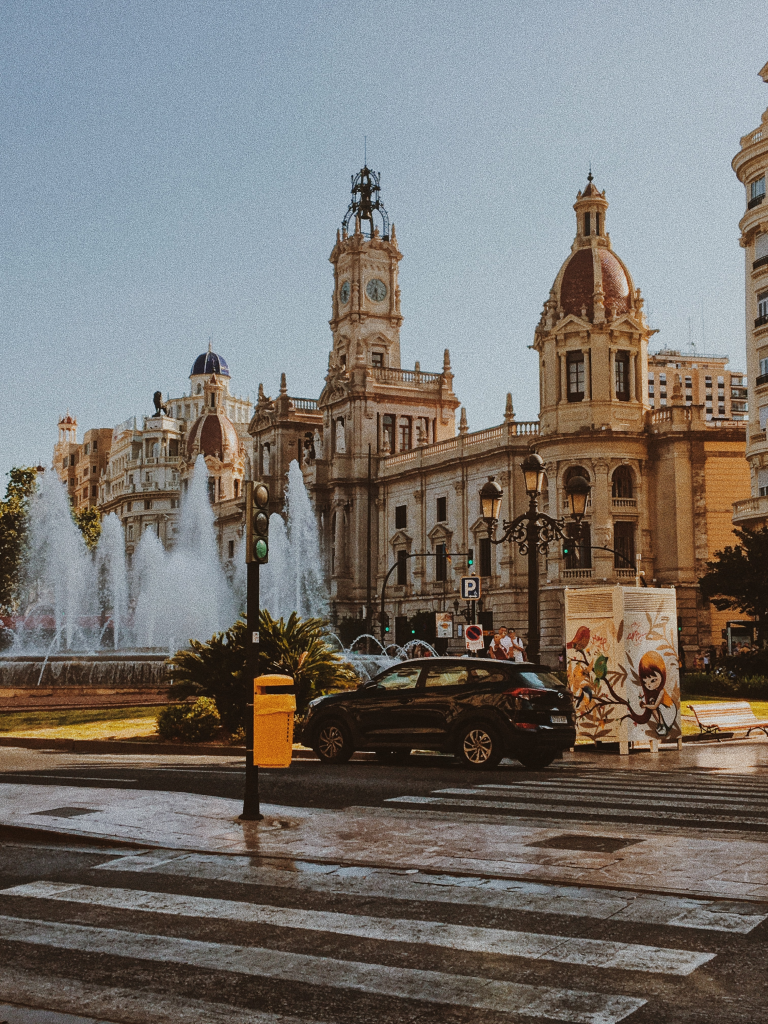 Photo by Elisa Facciola
And there are so many cruises and tours in and around Valencia that you can struggle to choose the best one.
Check in next week when we look at the beautiful cities of Lucerne, Heidelberg, Cork, and two in Greece, Oia on Santorini and Zakynthos.
Click here to GET IN TOUCH or Call us at (800) 294-5031
All World Travel – The Best Travel Experiences, Personalized for You