Here is the newest part of the 101 Best Cities for Food and Cuisine where we cover the best restaurants, markets, traditional fare, and drinks of cities around the world. Let's go!
#86. Nicosia, Cyprus
Start our restaurant listings we begin with To Anamma: A beloved restaurant offering traditional Cypriot cuisine, with dishes like souvlaki, lamb kleftiko, and halloumi cheese. Second is Vino Cultura, a wine bar and restaurant showcasing a diverse selection of Cypriot wines, paired with delicious Mediterranean-inspired dishes. Next is Piatsa Gourounaki is known for its grilled meats and meze platters, this charming taverna offers an authentic taste of Cypriot flavors. Ta Piatakia is a trendy restaurant serving modern Cypriot cuisine with a creative twist, using locally sourced ingredients and innovative culinary techniques.
Traditional food in Nicosia, Cyprus, showcases a delightful fusion of Mediterranean flavors. Sample delicious dishes like souvlaki (grilled meat skewers), halloumi cheese, kleftiko (slow-cooked lamb), moussaka (an eggplant casserole), and, of course — tzatziki. As well, don't miss the traditional Cypriot meze, a spread of various small dishes, allowing you to savor a wide array of flavors and specialties. Conclude your meal with a sweet treat like loukoumades (honey-soaked dough balls) or baklava.
The top market area for everything is Ledra Street Market: Located in the heart of Nicosia, this bustling market offers a vibrant atmosphere, fresh produce, local delicacies, crafts, and traditional Cypriot products for a memorable shopping experience. This is also the shop where you can cross the border to the Turkish side of Cyprus.
Cyprus is known for its unique local drinks, including Zivania, a strong grape-based spirit, and Commandaria, a sweet dessert wine. Try the refreshing Brandy Sour cocktail, made with brandy, lemon juice, sugar, and a splash of soda.
As well, you can see our blog post from a couple of months ago about the Basics of Cyprus to see where else to stay and what you can do!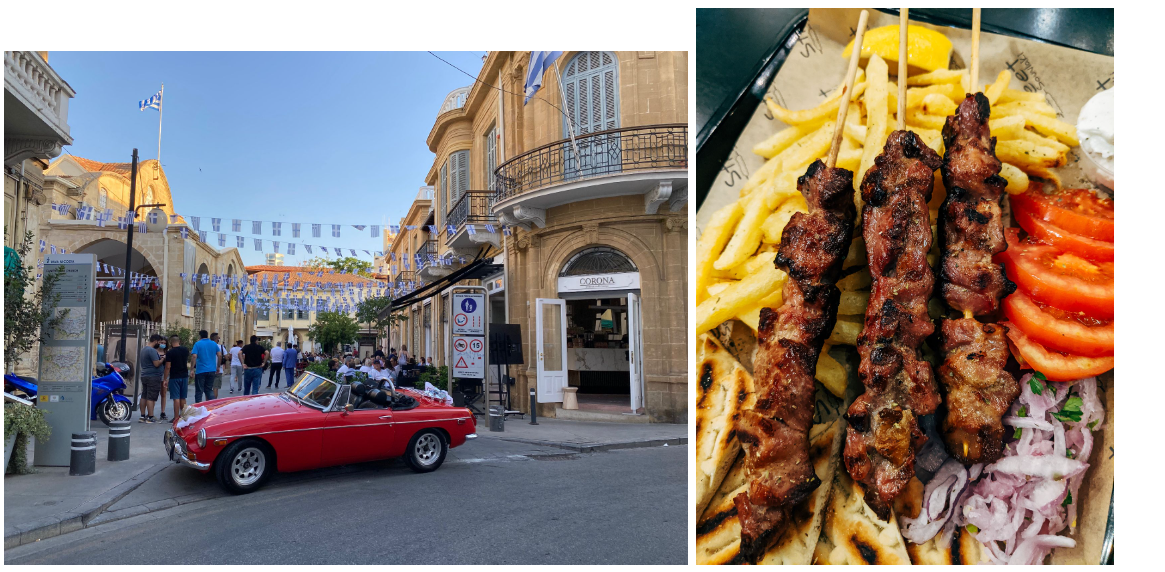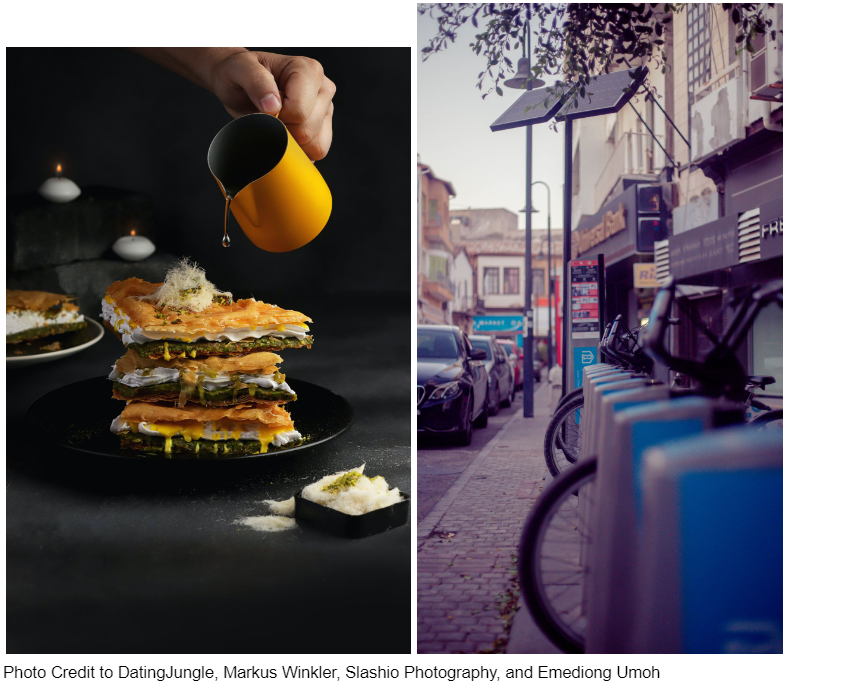 #85. Cairo, Egypt
First up is Abou El Sid is a renowned restaurant serving Egyptian cuisine, with dishes like koshari, molokhia, and stuffed pigeon. Second, Kazaz, known for its grilled meats, Kazaz offers delicious kebabs, kofta, and shawarma, served with traditional Egyptian side dishes. Third on the list is Felfela, which is a popular spot for authentic Egyptian street food and serves falafel, taameya, and hearty mixed grills. And lastly, we have Sequoia, which is located on the Nile River, this upscale restaurant offers a mix of Mediterranean and Egyptian dishes, including fresh seafood, mezze platters, and grilled meats.
Cairo offers a diverse array of traditional foods. Sample dishes like koshari, a hearty mix of rice, lentils, pasta, and crispy onions. Try the aromatic molokhia soup, and don't miss the flavorful stuffed pigeon, a classic Egyptian delicacy. Savor the sweet and flaky kunafa for dessert, or indulge in creamy Umm Ali, a traditional bread pudding. Egyptian rice, also known as "Ruz bil Sha'ariyah," is a fragrant and fluffy rice dish often flavored with spices like cumin and cinnamon, perfect to accompany various Egyptian meals.
For markets, first is Khan El Khalili, Cairo's famous bazaar offers a vibrant atmosphere and a variety of goods, including spices, jewelry, textiles, and traditional crafts. And then there are the street markets in Islamic Cairo, where you can explore the lively streets for local produce, street food, antiques, and unique souvenirs, immersing yourself in the city's vibrant culture and history.
And make sure to see all the great tours, hotels, and cruises that also happen in Cairo.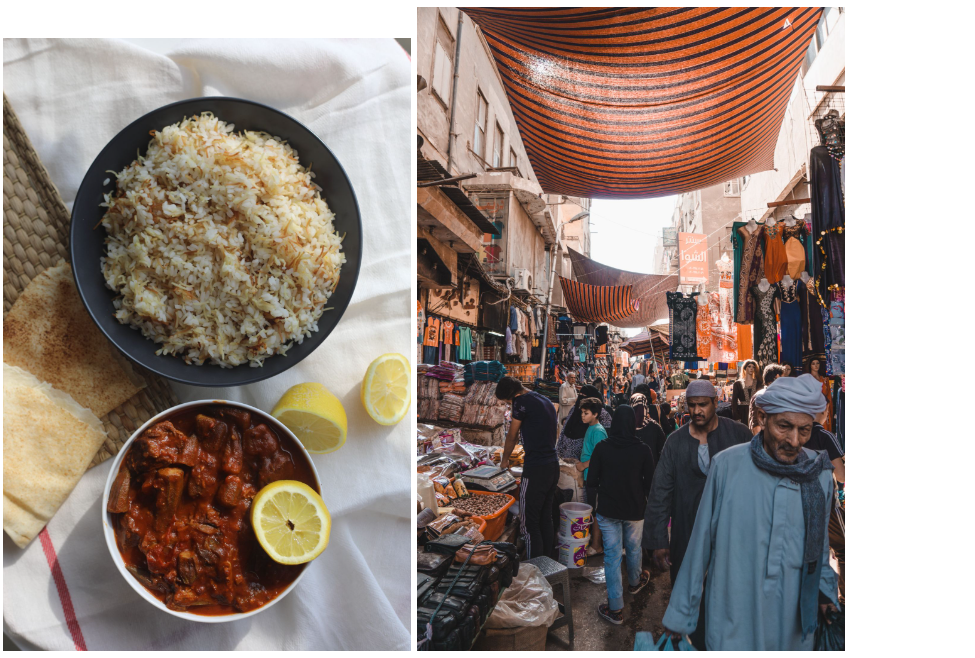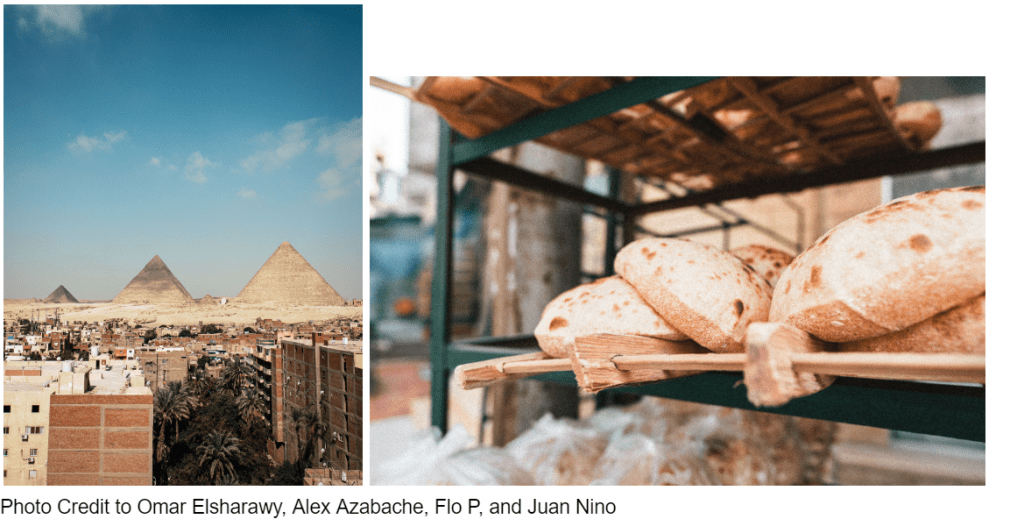 Now, make sure to check in with us soon because next time we will be covering Amsterdam and Recife.