As part of our MegaList of the 101 Best Cities for Food and Cuisine from All World Travel, we would like to discuss the best restaurants, traditional foods, markets, and cocktails and drinks to be found in both Stockholm and Montevideo. 
#88. Stockholm, Sweden
For restaurants, first on the list is Frantzén: A three-Michelin-starred restaurant offering an innovative Nordic dining experience with dishes like langoustine and truffle toast. In second place we have Oaxen Slip, located on Djurgården Island, this restaurant focuses on sustainable and locally sourced ingredients, serving dishes like smoked pork belly and Swedish fish roe. Third is Ekstedt: Known for its use of wood-fired techniques, Ekstedt offers a unique dining experience with dishes like ember-cooked turbot and smoked quail. Finally, there is, Gastrologik: A Michelin-starred restaurant showcasing modern Nordic cuisine using organic and seasonal ingredients, offering a tasting menu featuring dishes like reindeer and lingonberry.
For traditional food, we can look at one iconic dish to start with: "köttbullar," which are Swedish meatballs usually served with lingonberry sauce and creamy mashed potatoes. Then there is "Gravad lax," or cured salmon, and "Janssons frestelse", which is a creamy potato and anchovy casserole, often enjoyed during festive occasions. And of course, there is the famous "Smörgåsbord," a buffet-style meal featuring a variety of open-faced sandwiches, herring, and other delights, is a cherished tradition in Stockholm and throughout Sweden.
Now to the main market of Stockholm. Östermalms Saluhall is a renowned market in that offers a wide range of fresh produce, seafood, meats, cheeses, and gourmet delicacies, making it a food lover's paradise.
And for a night of drinks, you might want to give an Aquavit Sour a taste. This Stockholmian specialty is a cocktail that combines aquavit (the local liquor), lemon juice, simple syrup, and a dash of bitters for a nice Scandinavian cocktail.
Have a stay at the Grand Hotel Stockholm or many of the other great hotels, and check out the great tours and cruises that pass through.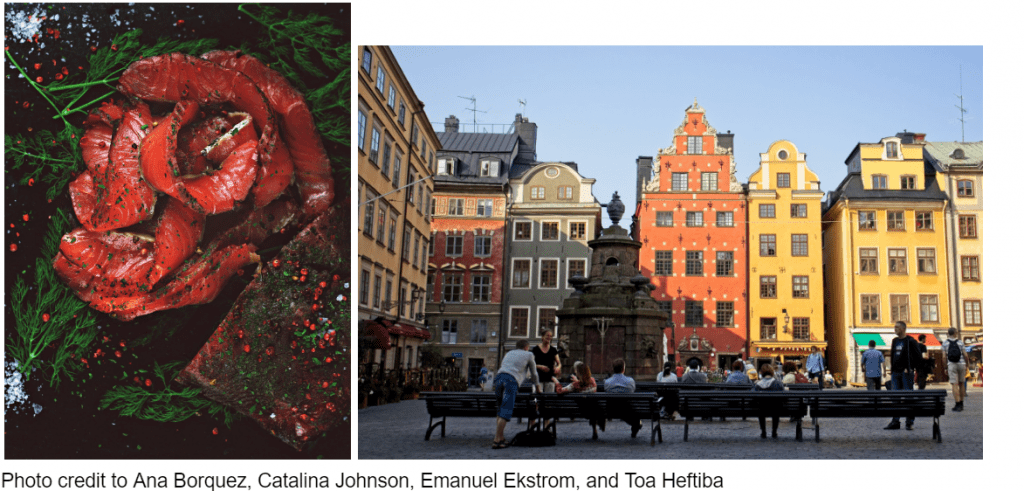 #87. Montevideo, Uruguay
Of course, you have to have steak when in Montevideo, which is why we start with Francis Restaurant. A popular steakhouse offering top-quality Uruguayan beef, cooked to perfection, along with a variety of appetizers and sides. Then we have Jacinto, which is a cozy bistro serving seasonal dishes made from locally sourced ingredients, showcasing the flavors of Uruguay. Third is La Pulpería, specializing in traditional Uruguayan cuisine, this restaurant offers dishes like chivito, empanadas, and dulce de leche desserts, in a charming setting. Fourth on the list is La Huella, which is a beachfront restaurant, a little outside of Montevideo, and is known for its fresh seafood, grilled meats, and vibrant atmosphere.
Traditional food in Montevideo, Uruguay, reflects a rich culinary heritage. One iconic dish is the "chivito," a hearty sandwich filled with grilled steak, ham, cheese, lettuce, tomato, and mayonnaise. "Asado," a barbecue-style feast featuring grilled meats, is a beloved tradition. "Parrillada," a mixed grill of various cuts of meat, is another popular choice. Montevideo also boasts delicious "empanadas," savory pastries filled with meat, cheese, or vegetables, and "dulce de leche," a creamy caramel spread enjoyed in various desserts.
The best market in town is the Mercado del Puerto: A vibrant market in Montevideo, Mercado del Puerto is renowned for its grilled meats, traditional Uruguayan dishes, local crafts, and a lively atmosphere that captivates visitors.
And lastly, the Clericó cocktail, popular in Montevideo, is a refreshing blend of white wine, fruits, and soda, perfect for warm days. And, as Uruguay is known for its Tannat wine, a red wine variety that thrives in the country's climate, producing rich and robust flavors.
While in the city The Sofitel Montevideo Casino Carrasco and Spa is a great place to stay and there are many tours and cruises to choose from.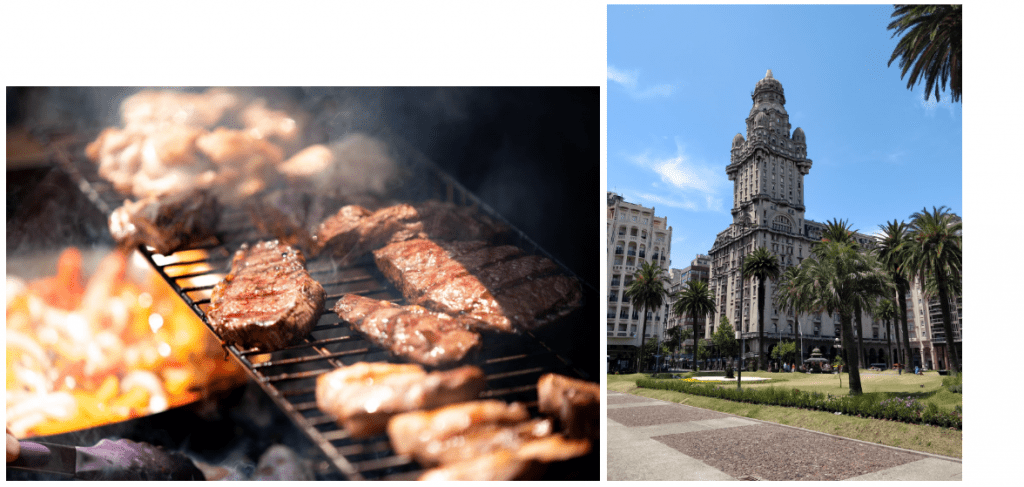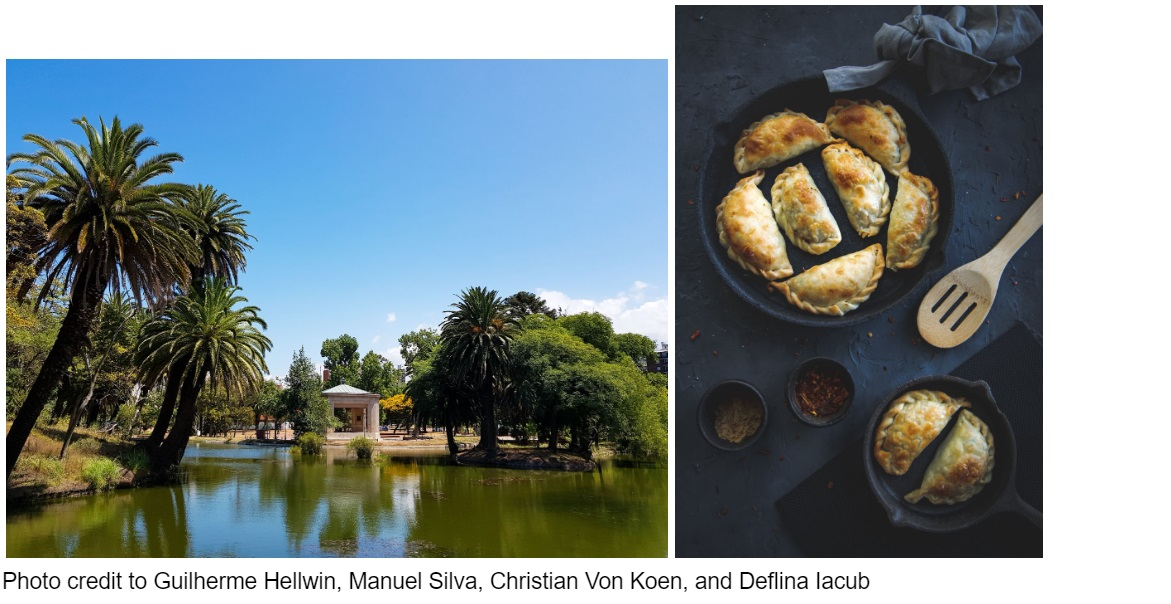 And make sure to see us back on the blog soon when we will cover the culinary greatness of Nicosia and Cairo. See you then!
Click here to GET IN TOUCH or Call us at (800) 294-5031
All World Travel – The Best Travel Experiences, Personalized for You.