Part of AWTravel MegaLists of the 151 Most Beautiful Cities in the World here we will cover beautiful cities from Curacao, the USA, Brazil, and France. Let's Go!
125. Florianopolis, Brazil
Florianopolis is a city full of charm and beauty, with its stunning beaches, lush greenery, and unique architecture. One of the most beautiful neighborhoods in Florianopolis is Santo Antonio de Lisboa, with its charming colonial-style houses and cobblestone streets. Another charming neighborhood is Ribeirão da Ilha, a picturesque fishing village that offers visitors a glimpse into the traditional culture of the city.
As well, it is hard to miss the Hercilio Luz Bridge. This is an iconic landmark that has become an important symbol of Florianopolis, and even Brazil. The Municipal Market, located in the city center is a beautiful structure with a modernist design that features stained glass windows and wrought-iron balconies.
As for natural beauty, Florianopolis is famous for its stunning beaches. Praia da Joaquina, for example, is known for its clear blue water and excellent surfing conditions. Another popular beach is Praia Mole, which features soft white sand and crystal-clear water. For those looking to escape the crowds, the Lagoinha do Leste trail is a must-visit. The trail takes you through beautiful scenery and leads you to a secluded beach that is truly breathtaking, like much of the city.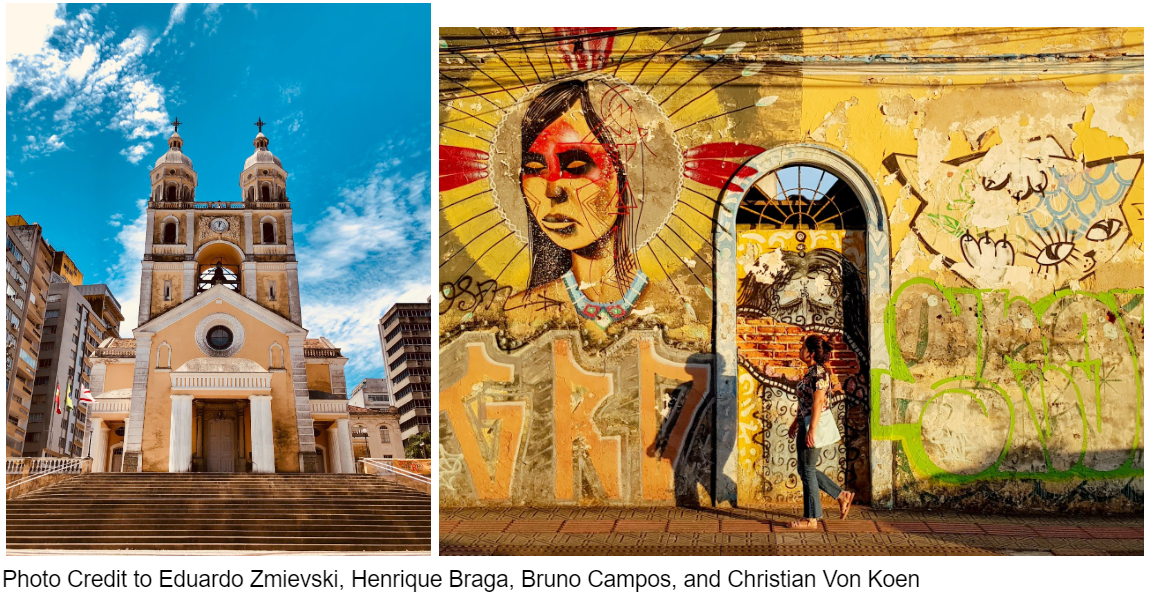 124. Willemstad, Curacao
Willemstad, the capital city of Curacao, is a colorful and vibrant city of Dutch and Caribbean influences, with one of the most beautiful neighborhoods in Willemstad is Pietermaai. Which was recently transformed from a neglected area into a trendy and colorful district full of art galleries, boutique hotels, and restaurants.
Willemstad is famous for its stunning architecture, which has been designated as a UNESCO World Heritage site. Among the most iconic buildings in Willemstad is the Handelskade, a row of colorful buildings that lines Santa Anna Bay. There is also Fort Amsterdam, built in the 17th century and one of the oldest buildings in Willemstad.
For beach seekers, Curacao has dozens of beautiful beaches, one of the most popular beaches in Willemstad is Mambo Beach, which offers crystal clear water and a variety of water sports. Another notable beach is the secluded Playa Lagun, which is surrounded by towering cliffs and offers some of the best snorkeling on the island.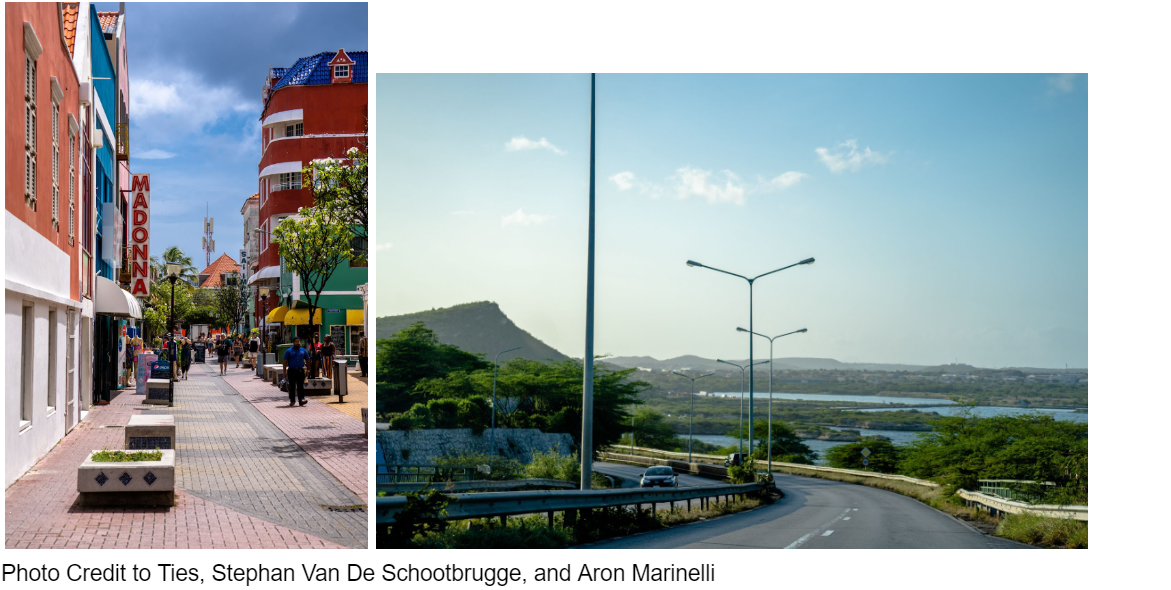 123. Portland, Maine
First off, in Portland is the Old Port, a historic district lined with cobblestone streets, quaint boutiques, and art galleries. The area is known for its beautiful Victorian-era buildings, including the historic Wadsworth-Longfellow House.
Then there is the Portland Observatory is a must-visit attraction. Built-in 1807, it is one of the last remaining maritime signal towers in North America and offers stunning 360-degree views of the city and harbor. And of course, we have to mention the Portland Head Light, a historic lighthouse located in Fort Williams Park that dates back to 1791.
As for natural beauty, Portland is famous for its stunning coastline and picturesque islands. One of the most popular destinations is Casco Bay, which features more than 200 small islands that are perfect for kayaking, sailing, and exploring. And finally, a must-visit attraction is the Eastern Promenade, a 68-acre park that offers panoramic views of Casco Bay and the Portland skyline.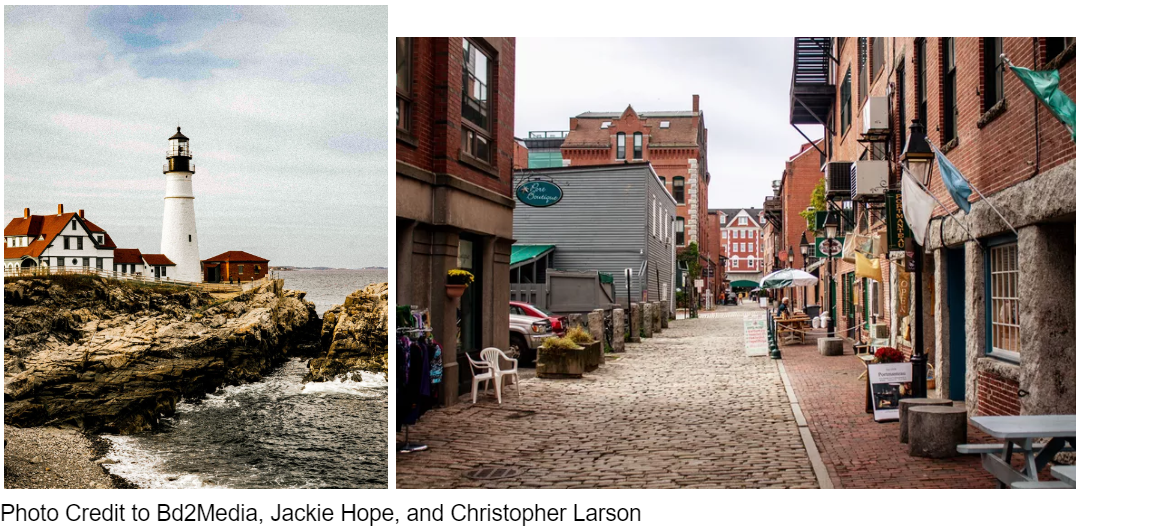 122. Taos/Santa Fe, New Mexico
One of the most iconic buildings in Taos (and the Americas) is the Taos Pueblo. A UNESCO World Heritage Site that has been continuously inhabited for over 1,000 years. The adobe-style buildings are a testament to the rich Native American culture of the region and offer visitors a glimpse into the past.
Santa Fe on the other hand is also a city with stunning architecture. There is the Cathedral Basilica of St. Francis of Assisi, which is one of the most beautiful buildings in the city. Built-in the 19th century, the church boasts a blend of Gothic, Romanesque, and Territorial styles.
As for natural beauty, both Taos and Santa Fe are known for their stunning landscapes. In Taos, the Taos Ski Valley offers visitors a chance to experience some of the best skiing and snowboarding in the country. Santa Fe, on the other hand, is surrounded by the Sangre de Cristo mountains and is home to popular hiking trails like the Atalaya Mountain Trail.
Finally, both Taos and Santa Fe have charming neighborhoods that are filled with art galleries, boutiques, and restaurants. In Taos, the Taos Plaza is a historic area that has been the heart of the city for over 300 years. In Santa Fe, Canyon Road is a famous art district that is home to over 100 galleries and studios.


121. Marseilles, France
Marseille is a beautiful port city in France with a rich history and a vibrant culture. Some of the most beautiful places in Marseille are the Vieux-Port or the Old Port, which is the historic harbor that has been the heart of Marseille for centuries.
One of the most iconic buildings in Marseille is the Notre-Dame de la Garde. The stunning basilica is located on a hill overlooking the city and offers breathtaking views of the Mediterranean. The church features a blend of Romanesque and Byzantine architectural styles and is adorned with beautiful mosaics.
A popular neighborhood in Marseille that offers visitors a glimpse into the city's rich history is Le Panier. This former working-class neighborhood has been transformed into a charming district with colorful houses, art galleries, and artisanal shops.
Marseille is also home to stunning natural beauty known as the Calanques. These are a series of rocky cliffs and coves that stretch over 20 km and are known for their crystal-clear waters. Visitors can hike or take a boat tour to explore the natural wonders of this stunning region.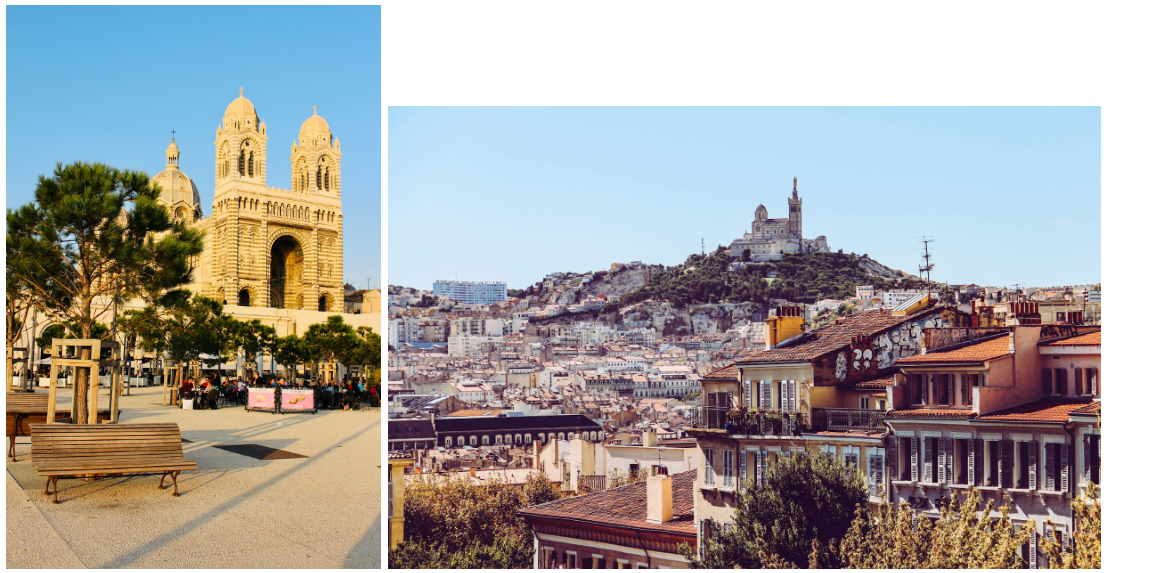 Well! That is it for now. Come check back soon for our next installment when we will cover Ronda, Spain then down to Tangier in Morocco, then up a bit to Cambridge in the UK, then jet over to Sibiu, Romania, before finally going across the globe to Bariloche, Argentina.