480 words/3:45 minutes reading time
Here is the new installment of our 101 Best Food Cities Around the World. Here we will cover Oslo and Sarajevo — two very different cities with one thing in common…Delicious Food!
#92. Oslo, Norway
From fine dining establishments to cozy eateries, the city boasts an array of exceptional restaurants that cater to various tastes.
For traditional selections, Gamle Raadhus stands out as a top choice. This restaurant serves classic dishes like rakfisk (fermented fish) and lutefisk (dried fish soaked in lye). For those wanting to get spoiled, check out Maaemo, a three Michelin stars dining experience that showcases a creative approach to Norwegian gastronomy, emphasizing locally sourced and seasonal ingredients. The menu evolves with the changing seasons, offering innovative dishes that highlight Norway's rich culinary heritage.
For seafood lovers, Fjord serves as a culinary haven, with its picturesque waterfront location and a menu featuring both traditional and contemporary seafood creations.
To explore Oslo's street food scene, a visit to Mathallen is a must. This food hall hosts various vendors offering a diverse range of cuisines from all over the world, including Norwegian specialties. From freshly baked pastries to cured meats and artisanal cheeses, Mathallen presents a treasure trove of culinary delights for food enthusiasts – just like the rest of the city!
Stay at the Hotel Continental when exploring the city or check out one of the many cruises that passes through Oslo.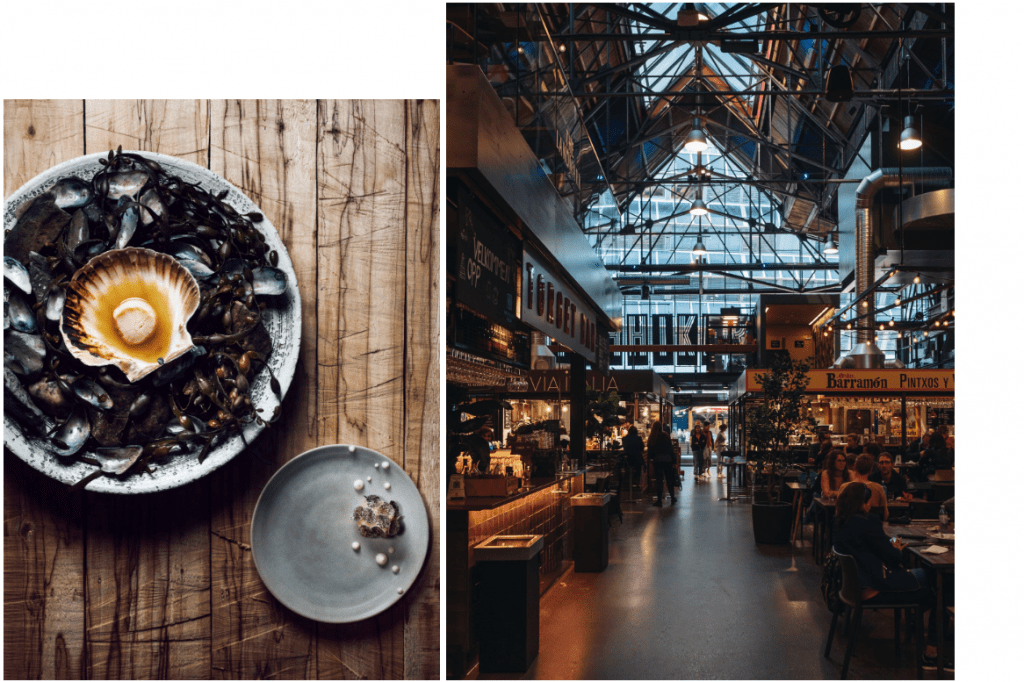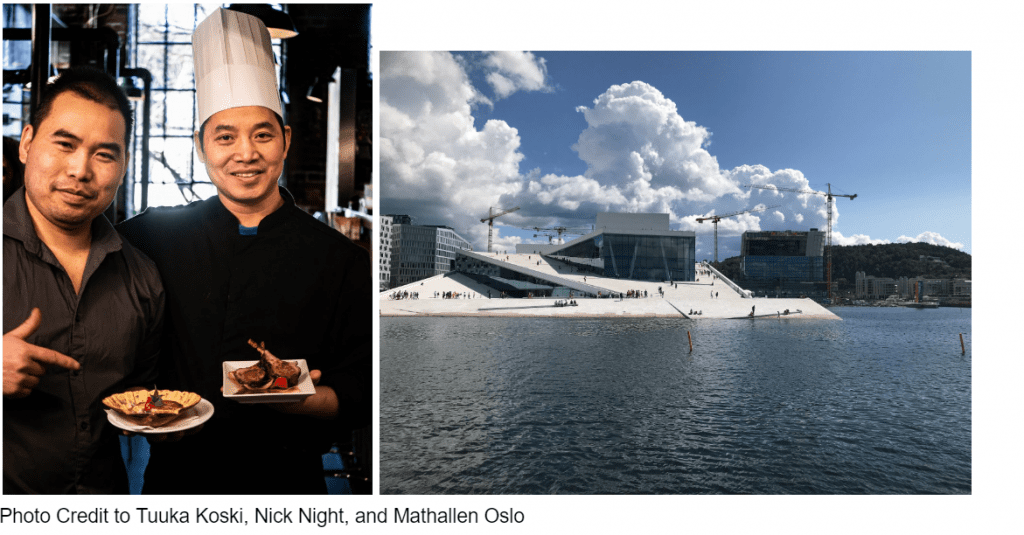 #91. Sarajevo, Bosnia
Sarajevo, the capital city of Bosnia and Herzegovina, offers a culinary journey that reflects the country's rich cultural heritage. The city is renowned for its traditional Bosnian cuisine, which combines influences from Ottoman, Austro-Hungarian, and Balkan cultures, resulting in a unique and flavorful dining experience.
One of the must-visit restaurants in Sarajevo is Žara, known for its delicious Ćevapi, grilled minced meat sausages, served with fresh somun bread, onions, and kaymak (a creamy dairy product).
For a taste of Ottoman-inspired dishes, Dveri is an excellent choice. Situated in a historic building, this restaurant offers a wide range of traditional Bosnian specialties such as bosanski lonac (Bosnian pot), pita (savory pastry), and baklava (sweet pastry). The charming ambiance and authentic flavors at Dveri provide a delightful dining experience.
To explore a vibrant culinary scene, a visit to Baščaršija is a must. This bustling neighborhood is famous for its street food stalls and small eateries that serve traditional Bosnian delicacies. Try burek, a flaky pastry filled with meat, cheese, or spinach, or sample cevapcici, small grilled meat sausages served with onions and pita bread. And of course, make sure to get a typical Bosnian coffee. Baščaršija offers a vibrant and authentic atmosphere where you can immerse yourself in the flavors of Sarajevo.
And check out all the great tours in and around Bosnia and the rest of the Balkans.


That's it for now! Stay tuned for the next blog as we will cover Guadalaja and Marseilles — que bueno, mes amis!
Click here to GET IN TOUCH or Call us at (800) 294-5031
All World Travel – The Best Travel Experiences, Personalized for You.