1077 words/8:30 minutes to read
Here is our new update to the 151 Most Beautiful Cities as part of All World Travel's MegaLists, which also include 101 Best Cities for Food and Cuisine. Let's start!
135. Antwerp, Belgium
Entry into Antwerp's Central Station is one of the best entrances to a city you can get. Other quintessential places to visit are the City Hall, the iconic, and picturesque Grote Markt square, which is surrounded by charming guild halls, and of course, the stunning Gothic-style Cathedral of Our Lady is a true masterpiece and a highlight of the city.
Antwerp is also renowned for its thriving arts scene, with the city being home to numerous museums and galleries showcasing the works of both local and international artists. The Museum aan de Stroom (MAS) is one such institution, with its impressive collection of art, history, and culture housed in a striking modern building overlooking the river.
The city also has numerous festivals and events that take place throughout the year, such as the Antwerp Pride, the Antwerp Fashion Festival, and the Antwerp Christmas Market. The city's vibrant nightlife scene is also a testament to the locals' love for fun and enjoyment.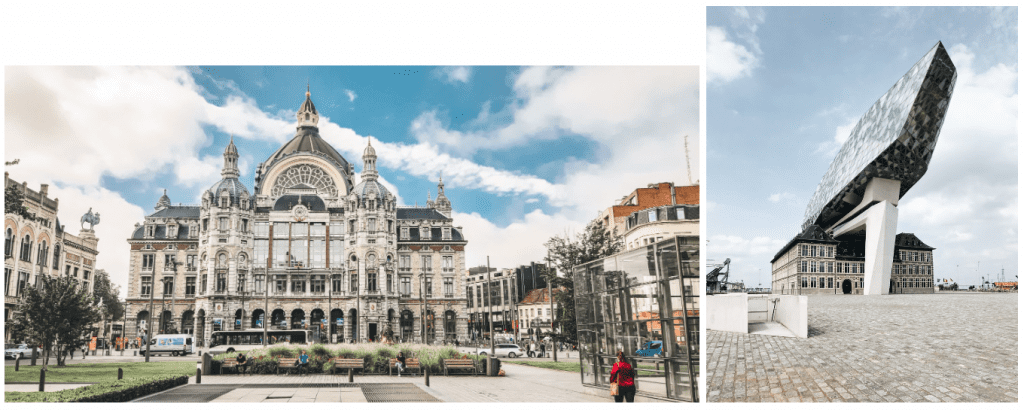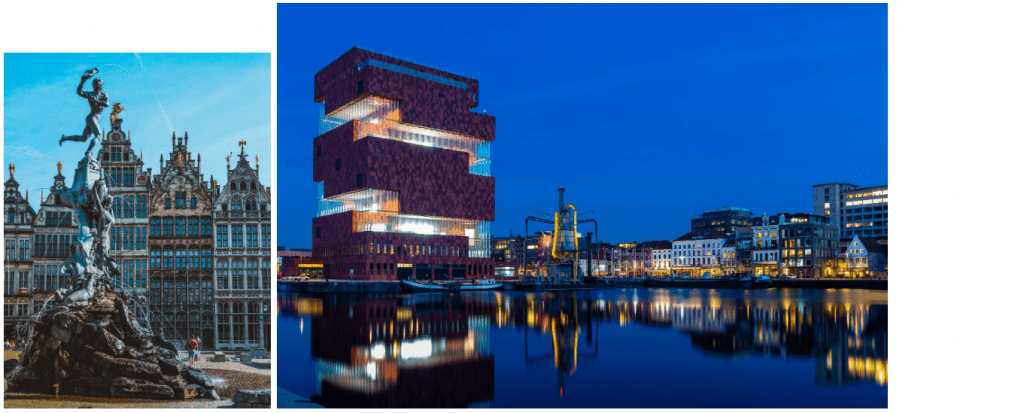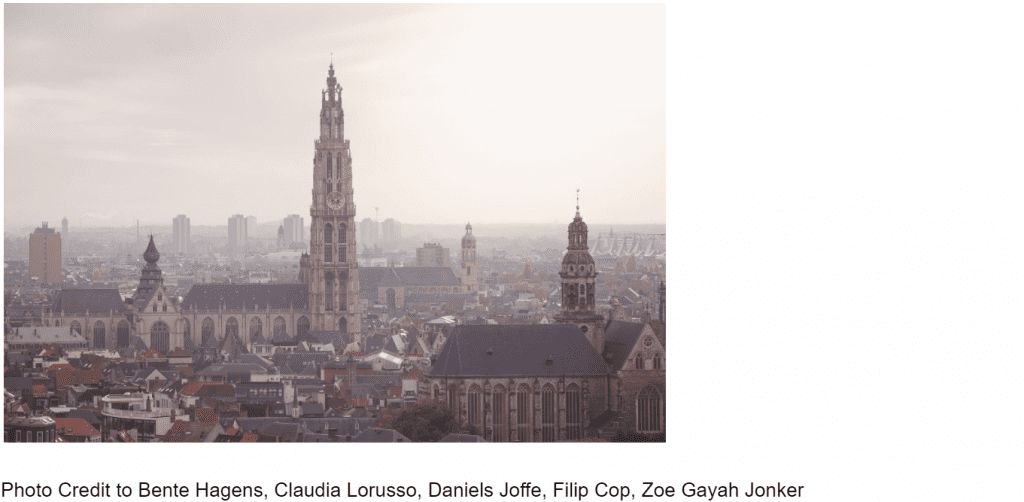 134. Baku, Azerbaijan
Baku, the capital city of Azerbaijan, is one of the most beautiful cities in the world. It is a city that perfectly blends the old and the new, with its ancient architecture and modern skyscrapers. The city's most iconic landmark is the Flame Towers, a trio of stunning skyscrapers that dominate the city's skyline. The buildings are especially beautiful at night when they are lit up with a mesmerizing display of flames and colors.
Another must-see attraction in Baku is the Old City, a UNESCO World Heritage site that is home to some of the city's oldest and most beautiful architecture. The narrow, winding streets of the Old City are lined with charming shops, cafes, and restaurants, making it the perfect place to spend a leisurely afternoon.
Baku is also a city of contrasts, with its traditional markets and modern shopping malls living side by side. The city is known for its vibrant nightlife, with a plethora of clubs, bars, and restaurants offering a diverse range of cuisine and entertainment.
Another reason to visit Baku is its location on the Caspian Sea, offering visitors the chance to enjoy beautiful beaches, water sports, and stunning sunsets. The city's parks and gardens are also a great place to relax and unwind, with their colorful flowers and well-maintained paths.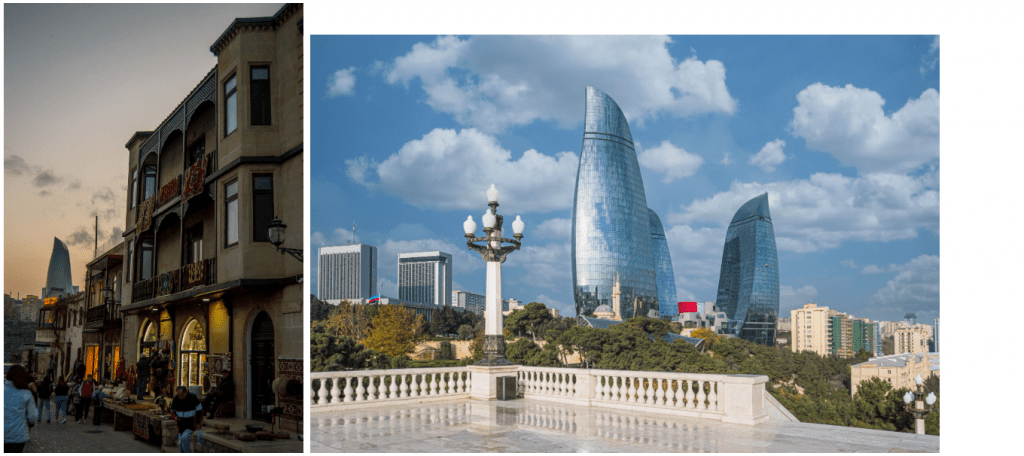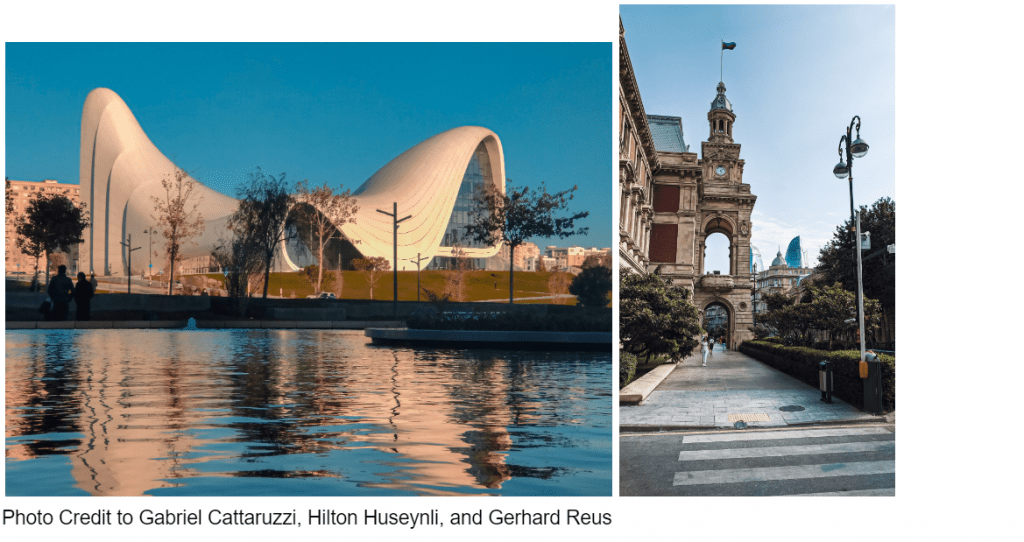 133. Oaxaca, Mexico
Oaxaca City, located in southern Mexico, is a beautiful city with a rich cultural heritage and stunning architecture. The city is known for its colorful colonial buildings, vibrant markets, and delicious food.
One of the best places to visit in Oaxaca City is the Zocalo, the city's main square. It is surrounded by beautiful buildings and is a great place to people-watch and soak up the atmosphere.
Another must-see attraction in Oaxaca City is the Santo Domingo Church and Museum, a beautiful baroque-style church that houses a fascinating collection of pre-Columbian artifacts. Nearby, visitors can also explore the Botanical Garden, which is home to a diverse range of plants, including many endemic species. Less well-known but equally beautiful destinations in Oaxaca City include the Ethnobotanical Garden, which showcases the diversity of Oaxacan plant life and indigenous culture, and the Rufino Tamayo Museum of Pre-Hispanic Art, which features an impressive collection of ancient artifacts and artwork.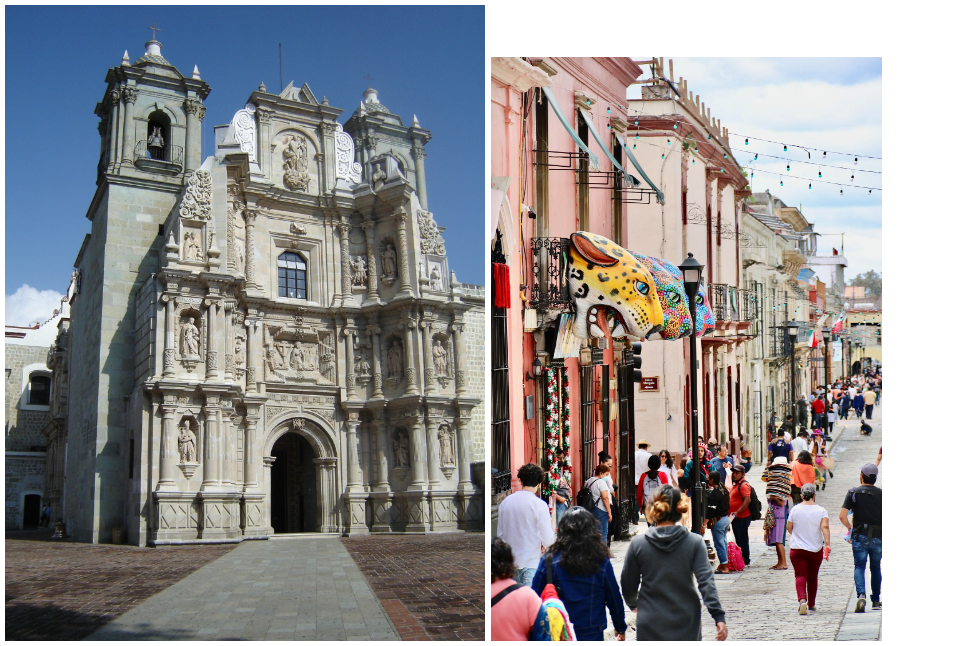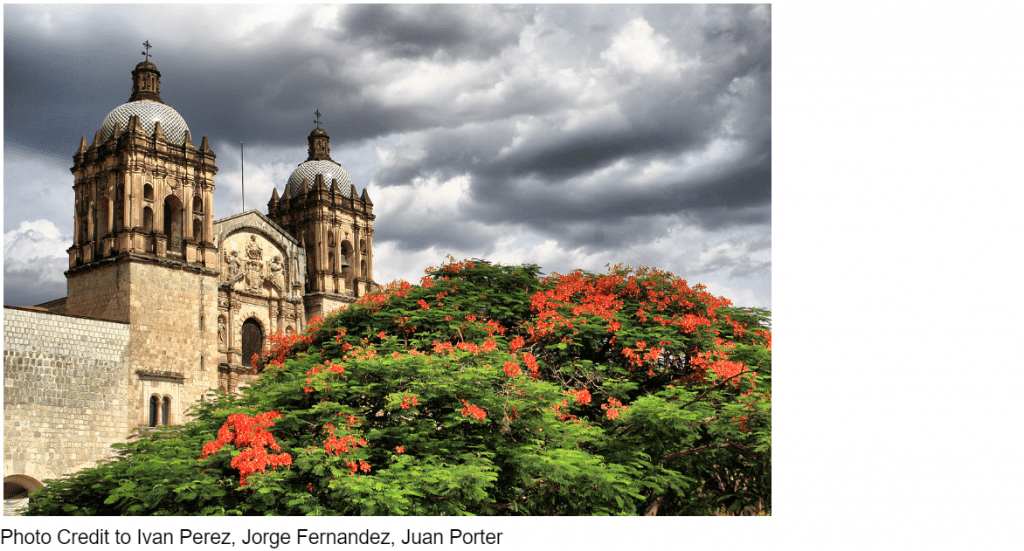 132. Astana, Kazakhstan
Astana, the capital city of Kazakhstan, is truly a sight to behold. Its unique blend of modern architecture, stunning landscapes, and rich cultural heritage make it a truly beautiful city. With its rapid development and ambitious urban planning, Astana has transformed into a modern metropolis that captivates visitors from around the world.
One of the most impressive aspects of Astana is its iconic skyline, adorned with magnificent buildings. The Bayterek Tower, standing tall at 97 meters, symbolizes the aspirations and future of Kazakhstan. Visitors can ascend to the observation deck and enjoy panoramic views of the city. The Palace of Peace and Reconciliation, shaped like a pyramid, is another architectural gem. This striking structure hosts conferences and serves as a symbol of global unity.
The Astana Opera House is a masterpiece of architecture and a cultural hub, showcasing stunning performances in music, ballet, and opera. Its grand exterior and lavish interior design are a testament to the city's commitment to the arts. Nur-Astana Mosque, with its gleaming golden domes, is a magnificent example of Islamic architecture, and it serves as a place of worship and reflection.
Another architectural marvel is the Khan Shatyr Entertainment Center, a giant transparent tent that houses a shopping mall, restaurants, and an indoor beach resort. It is a unique and innovative design that has become an iconic landmark in Astana.
Apart from these grand structures, Astana boasts beautifully landscaped parks, such as the Central Park of Culture and Recreation and the Expo Park, where visitors can unwind and enjoy the city's natural beauty.


131. Aswan, Egypt
Aswan, Egypt, is a city brimming with natural beauty, ancient history, and captivating attractions. Situated along the majestic Nile River, Aswan offers a unique blend of picturesque landscapes and remarkable monuments that leave visitors in awe.
One of the most iconic landmarks in Aswan is the Abu Simbel Temples. Carved into the mountainside, these colossal structures built by Ramses II are a testament to the grandeur and skill of ancient Egyptian architecture. The intricate details and colossal statues make it a mesmerizing sight for all who visit.
Another gem of Aswan is the Temple of Philae, dedicated to the goddess Isis. Resting on Philae Island, this temple showcases remarkable hieroglyphs, graceful columns, and tranquil courtyards. It is especially captivating when illuminated during the Sound and Light Show, where the temple comes alive with a vibrant display of lights and narrated stories of ancient Egypt.
The serene beauty of the Nile River adds to the enchantment of Aswan. Embarking on a felucca sailboat or a luxurious cruise along the Nile allows visitors to soak in the stunning vistas of palm-fringed shores, golden sand dunes, and picturesque islands. The Aswan High Dam, an engineering marvel, is also worth a visit, providing breathtaking panoramas and insights into the region's irrigation and electricity generation.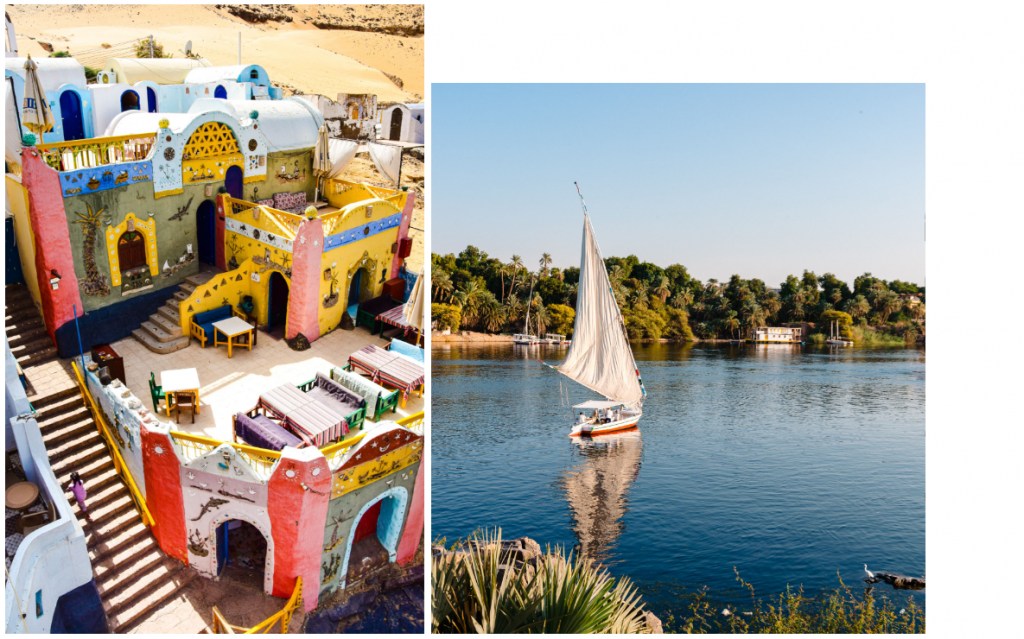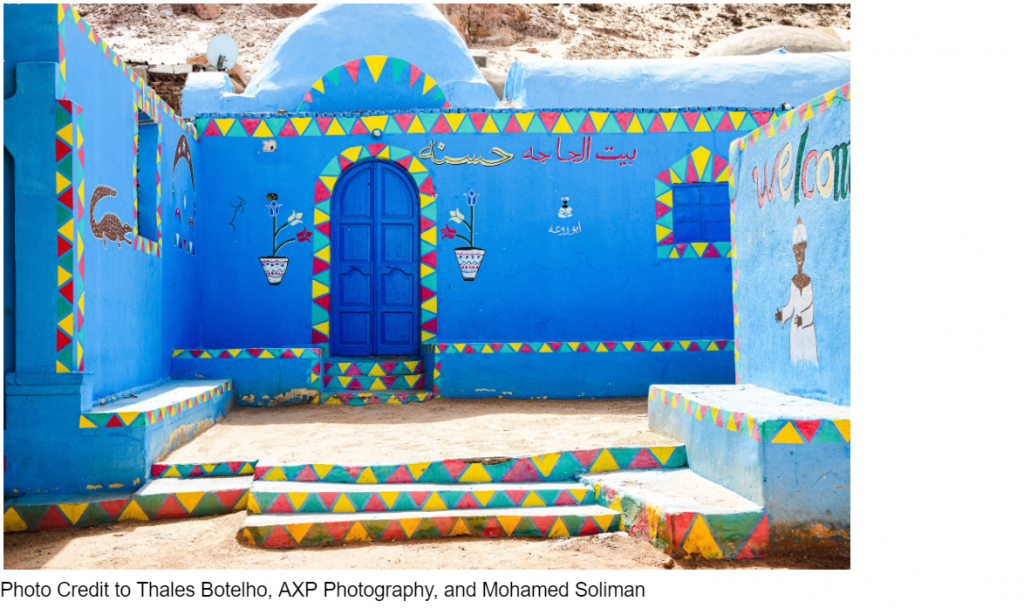 Alright! That is it for now. Check-in soon to see our next post, which will include: Bari, Bergamo, and Naples in Italy, Gdansk, Poland, and Munich, Germany. 
Click here to GET IN TOUCH or Call us at (800) 294-5031
All World Travel – The Best Travel Experiences, Personalized for You