529 words/4:00 minutes to read
As part of AWTravels MegaLists, please see our newest edition of the 101 Best Food Cities where we write about Auckland and Budapest!
#94. Auckland, New Zealand
Auckland is a city of many cultures and perhaps even more diverse a range of traditional cuisines and modern fusion dishes that reflect the city's mix of cultures. For example, some of the cuisines that you will find in Auckland include Maori, Pacific Islander, Asian, and European influences.
One of the most popular traditional Maori dishes is Hangi, which is a meal cooked in an underground oven using heated rocks. This dish usually consists of meat, potatoes, kumara (sweet potato), and pumpkin, and is a must-try for those interested in exploring traditional Maori cuisine.
When considering Asian and Pacific Islander cuisine, you can find a range of dishes such as chop suey, curry, and fresh seafood, wherein coconut milk is an essential ingredient.
And finally, for European and Western cuisine, all the standards of pizza, burgers, and the like are there if you happen to be in need of some comfort food.
Now, when it comes to the best restaurants in Auckland, there are plenty of options to choose from. First, we will start with The Grove, which offers a degustation style of dining (this means Dégustation is the careful, appreciative tasting of various food, focusing on the gustatory system, the senses, high culinary art, and good company). Next is Cassia, which serves modern Indian cuisine, which includes fresh fish from the local market, duck, lamb, and seafood dishes. Finally, there is Sidart, which offers innovative fine dining.
Additionally, Auckland has two great food festivals. The Auckland Food Show and Taste of Auckland, are great opportunities to make a trip to New Zealand. Which of course, is renowned for its beauty and kind people. 
For accommodation, we suggest the SO/ Auckland or the Park Hyatt. As well, make sure to check out all the great tours that can be had in New Zealand.
#93. Budapest, Hungary
Budapest, the capital city of Hungary, is famous for its rich cultural heritage and traditional cuisine. The traditional food in Budapest is a perfect blend of different influences from the Central European, Balkan, and Jewish culinary traditions, making it a unique and delicious experience for foodies.
Of course, we start with Goulash, a beef stew that is slow-cooked with paprika, vegetables, and spices. Other traditional dishes include Chicken Paprikash, a creamy chicken dish with paprika and sour cream, and Fisherman's Soup, a spicy freshwater fish soup with paprika and vegetables. Another local favorite, and something you can easily find on the street, is chimney cake, a sweet pastry that is rolled in sugar and cinnamon.
Now on to the restaurants. The first we mention is the Michelin-starred Onyx Restaurant, which is known for its innovative approach to traditional Hungarian cuisine. Next is the Borkonyha Wine Kitchen, where they offer excellent food and an extensive wine selection that truly complements the dishes.
The Aria Hotel or the Matild Palace tops our list of the best places to stay in the city. And do not forget about the great Danube cruises or tours of Budapest and Central Europe!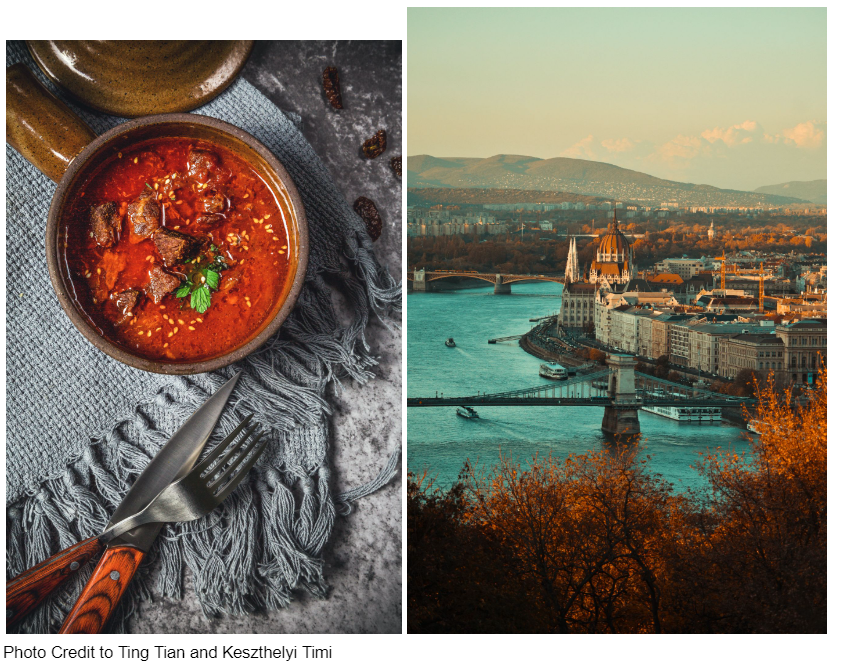 Check back soon for when we cover our next cities on the list which are Oslo and Sarajevo.
Click here to GET IN TOUCH or Call us at (800) 294-5031
All World Travel – The Best Travel Experiences, Personalized for You.